"Clearly, you have trust issues" she said. "If you don't give your all to this relationship, you will be ruining it for yourself. What do you want to do?" she asked me.
I sat quietly and didn't respond to that, because I knew whatever she was saying was true. She was right and that's why I had been seeing her for the past year or so. My therapist was the one person I would open up with, because everyone else would label me quickly and I had no time to deal with everyone.
Image source: Flickr
---
Suggested read: 12 quotes on trust that will make you think hard about breaking it – EVER
---
My father left my mother after being married to her for fifteen years, and yes, for another woman. I was twelve, and remember standing in the doorway witnessing them accuse each other. It all started like any other affair. He worked really long hours and she was busy with me and my little sister. Soon, he came home smelling like a woman and had started channeling his part of the savings into another bank account. He was preparing for it from a long time. My mother was a fool, having fallen for everything he told her. She trusted him blindly because he provided for us.
"I am tired of you," he would often say during a fight.
Those were some words my mother couldn't fight back. What could she have said to that? The divorce shattered my mother, and left both me and my sister thinking that all men are dogs. I had already begun to hate that man who called himself our father; it was difficult. My mother took to alcohol, for it was her way of momentarily getting out of the real world. Soon, we had to enroll her in one of those AA groups organized by the church because things were so bad.
So, when I turned eighteen, I didn't want to date any guy. I knew he would leave me in a few years, for whatever reasons. I had very different views on men, marriage, and relationships. Sometimes, we would see our father at a social gathering with that other woman, and it reminded me of how he had cheated on my mother.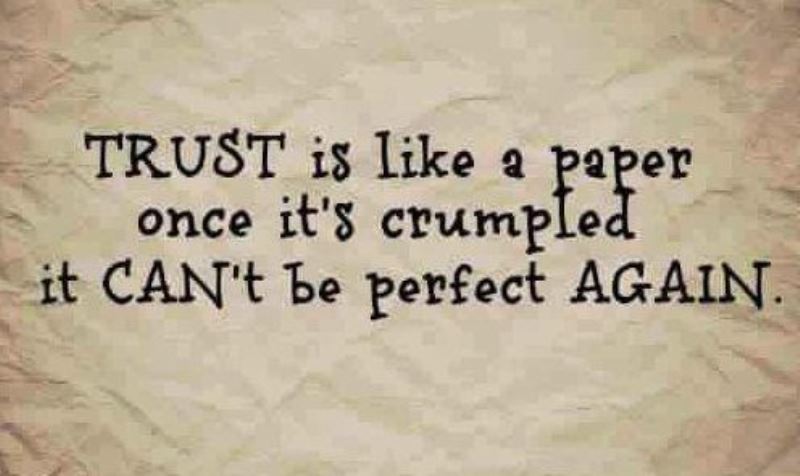 Image source: Pinterest
My ill feelings now grew and spread, and it only became worse. So, when the first guy asked me out when I was nineteen, I had to turn him down and live with rumors of me being a lesbian. It was alright to be called a lesbian than get cheated on, I would think.
Years passed by, our mother was in and out of rehabilitation centers across our little whimsical town for excessive drinking and violent behavior (she once threatened to kill my sister with a kitchen knife!). My sister left home to pursue a degree in architecture from a scholarship she earned at a well reputed college, and I stayed back with my mother. At that time, I did hook up with a few guys from work, but, I would be the one who never answered their calls the next day! I just couldn't put any trust in a relationship. I didn't want a relationship.
Then, something different happened and I happened to meet a man, who made me believe that love was possible and he was trustworthy. I first saw him at a party. He wasn't particularly good looking but was quite the charmer once you spoke to him. But we didn't speak that day. A few weeks later, I spotted him in the mall with a woman. I still made no attempt to talk to him, but I knew he had seen me too. Then, at another party, I was formally introduced to him by someone I didn't know! That night, he hung by my side and things escalated from there.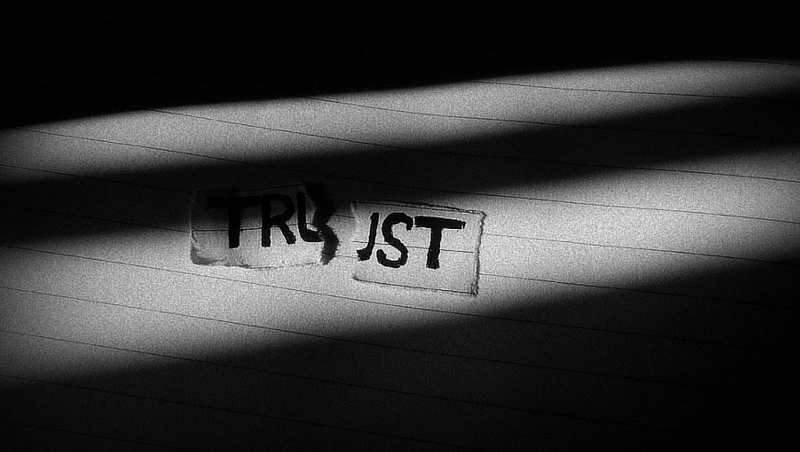 Image source: Flickr
He was visiting his sister (who I had earlier seen with him in the mall), and was going to be in town only for the next few weeks. Like some women say, he was everything I wanted in a man. He had great manners, was very well-spoken, and had the maturity of a forty-something, although he was only a few years older than me. We connected like a high speed wi-fi to a smartphone, and were so deeply in love.
Yes! I was in love.
---
Suggested read: 6 telltale signs you have trust issues with your partner
---
He made me forget my fears about men and I dropped my guard down. Once he left town, he still kept in touch and visited me frequently. This made me believe him because I thought if he were like any other man, he would soon lose touch once he got back to his big city life. On one of his visits to my town, he exclaimed his desire to get married to me.
At first, I brushed away the topic. I was in no state to leave my mother alone while my sister was away, but he was persistent. No one would doubt a guy who brings up marriage, right? Even I didn't. We had been seeing each other only for about six months and that's too soon, I always thought.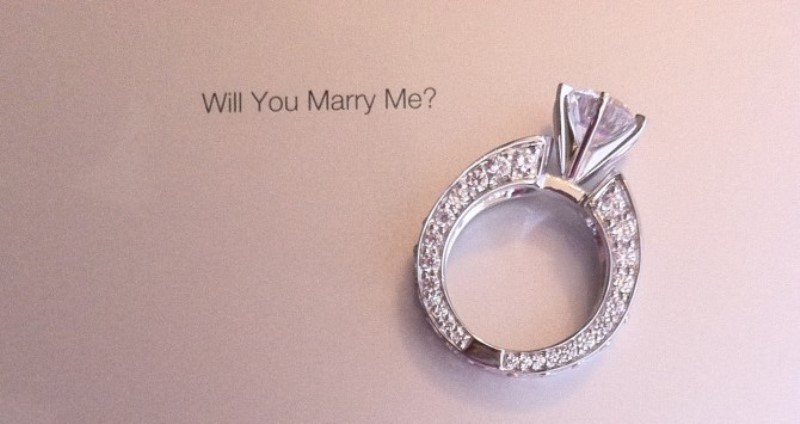 Image source: Google, copyright-free image under Creative Commons License
After repeatedly pushing away the topic, he too dropped the idea. That's when I thought that I wanted him more than ever. So, I planned a trip to visit him in the city and to tell him I was finally ready to get married to him. He had made me fall head over heels in love with him, and if I were ever to get married, it should be to him, I thought.
I knew where he worked, so I showed up at his workplace one evening. At first he didn't believe that I had come all the way, his voice seemed more shocked than surprised. After waiting for hours in the reception of his office, he finally showed up. He seemed disgruntled, agitated, and was anything but pleased. He didn't even hug me. He gave me the address of a nearby hotel and asked me to check-in there. I did as I was told. Now, he wasn't responding to my messages nor did he come to the hotel that evening. I wasn't sure what it all meant until I confronted him the next day just outside his office. There it was! The ugly truth.
He was married and had been married for six years!
As I stood there in disbelief, I wondered why he had showed any interest in me all this while? Moreover, why did he have to bring up marriage? However, I didn't say anything to him but slapped him hard and left. On my way back, I cursed myself nine ways to Sunday. It was my fault, because I was a fool. I went home, hugged my mother that evening and cried like a baby. I felt the same pain she had felt all those years ago. That's when I knew for sure that I had serious trust issues in a relationship.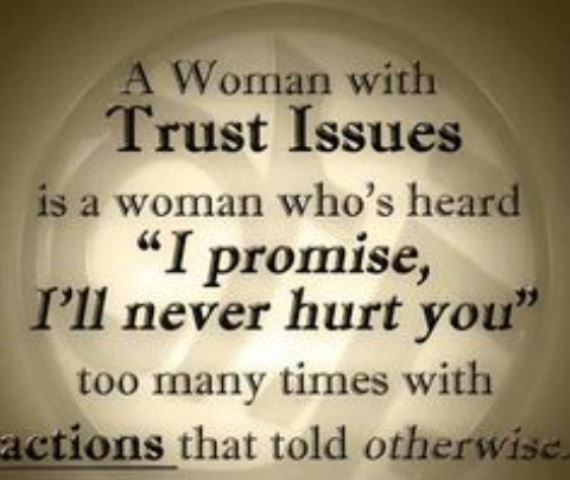 Image source: Pinterest
From then on, I have never looked at another man the same way. The sight of a man makes me wanna turn gay! It's that much I detest men. Dealing with trust issues in modern times is quite a task. How can someone trust another person easily? I'm usually someone who just can't trust anyone unless they prove to me that they are trustworthy. It's beyond me. I am not ready to hurt myself again, and I don't want to. No one does. So, it's very simple when it comes to trusting.
I just don't do it.
I haven't found a foolproof way of overcoming trust issues. But if I don't risk trusting anyone, I'm better off this way. Being alone has worked out well for me, and I don't fear dying alone either. I think that's way better than having to be deceived and getting hurt over and over again.
---
Suggested read: Rebuilding trust in a relationship – the step-by-step guide
---
Yes, I have trust issues in a relationship, and I will never be able to fully give my all to anyone. Period. No man will ever win my heart and make me fall in love with him. I will always limit myself and remind myself of the times my mother cried herself to sleep when my father left her. I will remind myself of the miserable man who swept me off my feet and then destroyed the little love I had in my heart for anyone.
I will never trust again. I just can't afford to give anyone else a second chance, because my heart is way too precious to be broken again. I'd rather admit to having trust issues in a relationship than risk it all.
I haven't found a way to overcome and deal with this problem because there isn't a solution to this! A few things cannot be fixed, because it's best to leave them that way.
As narrated by Kerry Gladys*, a thirty-six-year-old single and extremely happy woman.
*Names have been changed on request.
Featured image source: Pinterest
Summary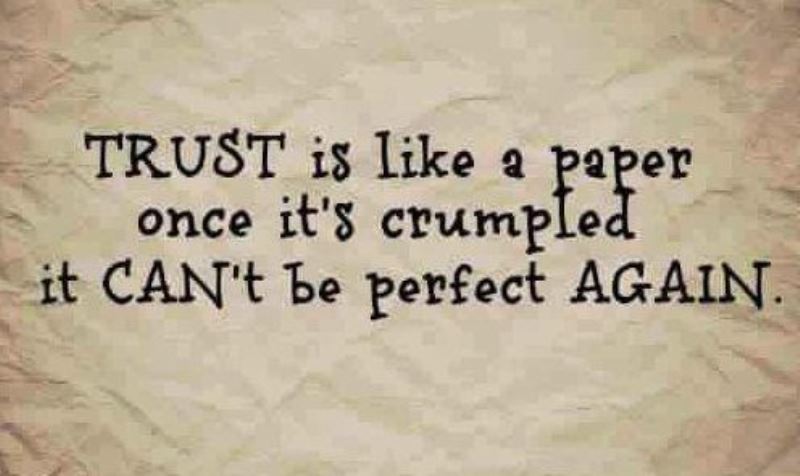 Article Name
Why I Have Trust Issues In A Relationship And How I Deal With Them
Author
Description
Trust issues in a relationship is a serious hurdle. But why did I have them in the first place? Find out here...