What does home mean to you?
Is it a confined space or a collection of a few memorable things that you just can't let go of? I used to believe that my home was a confined space too. It was a city or my residence. After a while, I started to believe that maybe all those things that I carry with me wherever I go constitute my home. It took me a while to understand how wrong I was. Home can never be a place or a thing. The moment I met her, I realized that no matter where I go, my heart would always belong to her. I could stay in the middle of the Sahara or even in the Antarctic as long as I had her by my side. Home for me had a whole new definition when I found her.

Image source: Google, copyright-free image under Creative Commons License
Now I know that home is not a place. It is a feeling. The moment you know you are complete and can spend the rest of your life with your soulmate, you are home. When you find the one who you heart beats for, you no longer search for anything else in this world. That one moment, when you find everything that you are looking for, can somehow change the entire course of your life.
---
Suggested read: In search of the promise of love…
---
Ever since I was a kid, I was pretty reckless. I didn't how fragile humans could be at times. I certainly didn't know how flimsy or brittle our hearts could be. When I fell in love for the first time, I thought I was done. It took me a while to understand that it takes two to tango. I got my heart broken because I was being reckless with it. I kept it safe and somehow moved past that heartbreak.
I didn't realize that in the process of safeguarding my heart, I was also not letting it live. As I grew up, I met quite a few remarkable people who wanted to help me and make me whole again. I was afraid of the unknown. I didn't want to get hurt. I didn't want to feel the same way, so I told them that I'm heartless. And trust me! No one likes to love someone who is heartless. I have been cruel to other people. I have broken their heart in that process as well. But now, when I know better, I think no one has been crueler to me than I have been to myself.
Image source: Pixabay, under Creative Commons License
I was reluctant to be whole again. The universe gave me plenty of signs and even opportunities to have a lasting romance, but I was just too afraid to take a leap of faith. Or maybe, I was waiting for that right person to come. The moment I saw her for the first time, I knew she would keep my heart safe. I could see it in her eyes – the way she looked at me, letting me believe as if we have known each other for ages – for lifetimes.
I have never believed in the existence of soulmates, but it was before I met her. She came into my life like a breath of fresh air and took my heart out of that box in the most effortless way. Now when I look back, I don't even realize how easily we became the kind of star-crossed lovers that inspire poets to write those awe-inspiring sonnets and other works of art. My heart started to beat with her single touch. The moment our lips met, it was like as if she gave a puff of oxygen for my lungs to expand. It was like as if my whole life, I was simply drowning and I didn't know how water was gradually infecting my lungs. She saved me in every possible way a person can be saved. I was drowning and she pulled me out of the water by giving me a whole new pair of lungs to breathe.
---
Suggested read: An open letter to all the men I have loved before
---
My heart wasn't guarded in my ribcage anymore. I let go of it and became liberated. The way I see it, we all come to this world a little broken. We all are the fragments of the universe and our aim is to be whole again. We want to find our missing piece in someone else. When I met her, I realized how love can change someone's life in the most inspiring way. But most significantly, in her, I saw the parts of me that were missing. She was able to make me whole again and I did the same to her. I saw her scars and her flaws. I saw how broken she was and filled each and every piece of it with my love. Together, we were whole. I was able to find a home in her.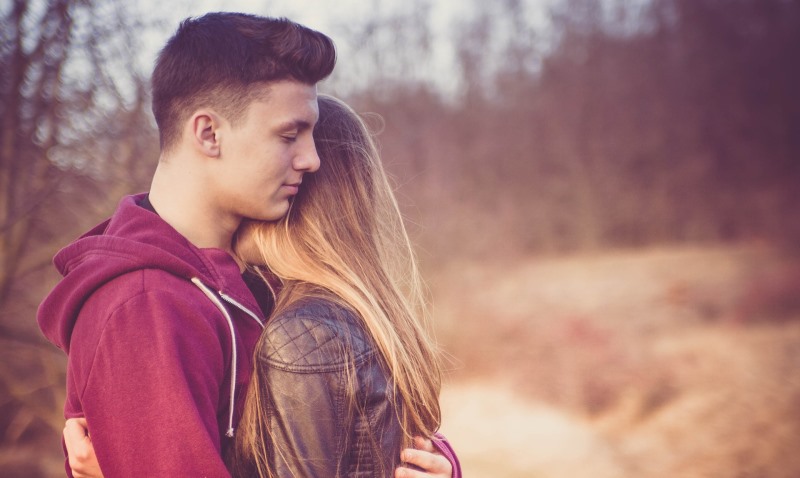 Image source: Pixabay, under Creative Commons License
I thought that I would be a gypsy my whole life. I would never be happy. I would only experience the abbreviation of love or undergo a temporary state of it. I never thought that I would find something as precious as her. She is the one that I come home too after losing my track. Yes, I lost my way plenty of times in my life. We have fallen apart quite a few times only to fall back together. Every time I was lost, I was able to find my home in her. She is my true north and always guides me towards the right way.
We have already spent an eternity together and would like to live plenty of lifetimes with each other as well. There were times when I thought I had lost her. We all lose our home sometimes and I was not an exception. Now I know how important it is to lose your track sometimes. I have lost her to other people, to circumstances that were beyond my comprehension, and to my own doubts. I have lost her to darkness, to the oblivion, and to my confusion. Now I know, I have not spent my entire life losing her, but finding her. Every time we got lost, we found each other back. We found each other in the darkness and in the light. We found each other in our joy and in our sorrows.
She made me realize that loving someone comes with a price. We can't simply have years of happiness and contentment without experiencing sadness and grief. Everything happens for a reason. Even our home crumbles every now and then, but we create it from the scratch after every catastrophe. We know there are few things in this world that are irreplaceable. We never let go of them and keep coming up with different ways to recreate it. We build a strong foundation and hope for the best. We know that a hurricane can come any time to wipe it all away, but we also know that if our foundation is strong that no storm in this world can harm us.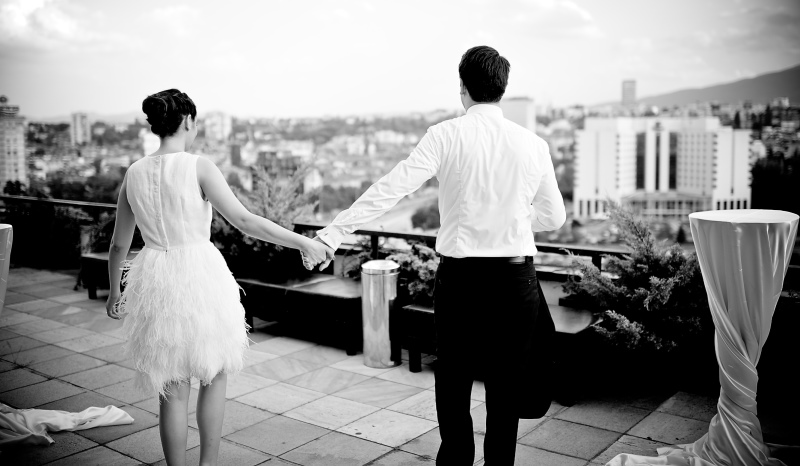 Image source: Google, copyright-free image under Creative Commons License
When you love someone, you never hesitate to do the impossible for them. I know how significant home could be because I have spent years searching for it. I moved from one place to another with a hope to get something permanent, something long-lasting. It took me a while to realize that I was looking in the wrong place. I was searching for the wrong thing.
You are home when you find the missing piece of your soul in someone. You come broken to this world, but the moment you feel complete, you know you don't need anything else from this universe. You have played your part and have found peace with the one you love.
---
Suggested read: An incomplete love story of a musician and a writer
---
It doesn't matter if you believe in the existing of soulmates or not, but you can't deny the power of the universe. We meet people for a reason. Sometimes, we bump into someone out of the blue and make then the core of our existence. The moment you meet them, you realize that nothing in this world matters anymore. Your world stops revolving around the sun. Instead, they become the center of your universe. No matter what you do or where you go, you always keep running back to them. You lose your path more than once, but even after getting lost, you find your home in them. You get drawn to them like the two opposite poles of the magnet. Your soul combines in the most effortless way and just like meteors – the two of you collide, only to give others a chance to witness something spectacular.
They don't only hold the key to your heart – they hold the whole of it. They become the most integral part of you. You know you are home when you are able to see your reflection in their eyes. Nothing else in this world soothes your soul and makes you complete. They give you a whole new definition of YOU. There is nowhere else you would rather be. You walk a thousand miles to be with them and are ready to give away a lifetime of happiness to have a single moment with them. You see them and you know – you just know where you belong.
You are home.
Featured image source: Google, copyright-free image under Creative Commons License
Summary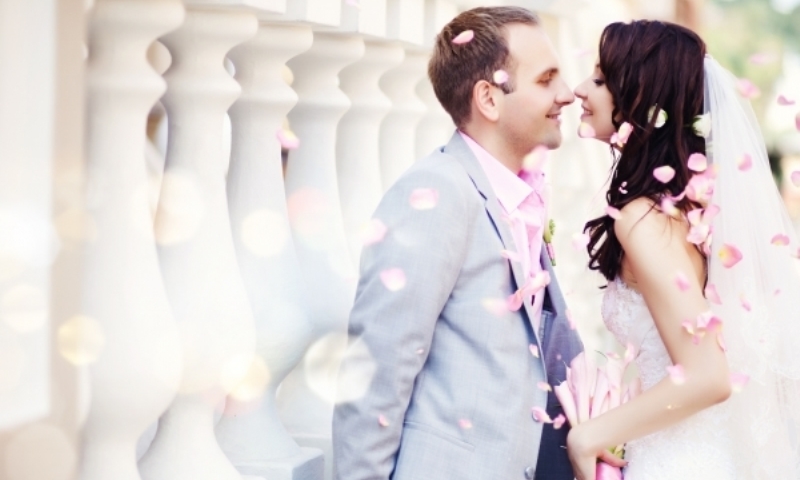 Article Name
You Are Home: When You Find The One Who Your Heart Beats For
Author
Description
You are my heartbeat. You are home.