As fall knocks our doors, should we expect our desires and cravings for love to fall too? Or should we experience a rise like never before? Find out in the next couple of minutes!
Things are unstable, things are unsure, but that's only because the universe is preparing itself to get you all that you so desperately want. The October horoscope promises a lot on the love front, and we can't wait for the month to start.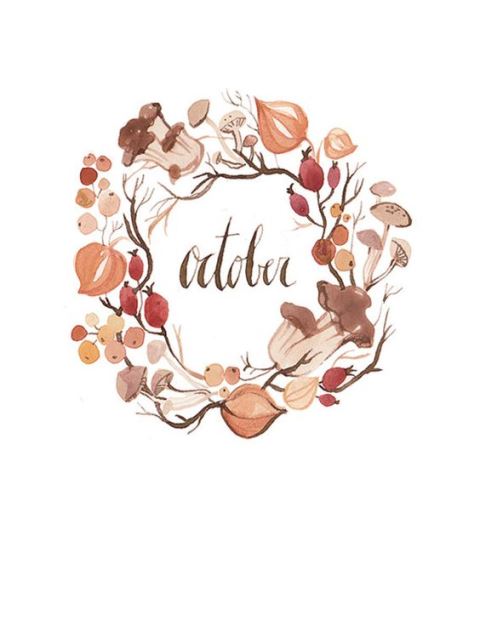 Image source: Pinterest 
Let's see what the monthly love horoscope has in store for you!
---
Suggested read: Is your relationship not working? Here's why, based on your Zodiac
---
Aries horoscope
Since Mars will be hovering around your achievement angle all throughout October, you will be motivated to excel in your career. But on October 5th, 7th, 13th, and 15th, Mars and Pluto will battle other planets in your partnership house, causing fights between you and your significant other. However, after the 15th, Mercury will ensure that the communication level shared by you and your partner is restored.
On the 11th of October, because of the Mercury-Jupiter alliance, you will be opening up about yourself to your partner, and this will allow the two of you to understand each other better. It will also result in the closeness that you have been desiring all this while.
A new moon will enter your intimacy zone on the 30th of October, which will invariably heat up the sex life in the coming week!
Taurus horoscope
Until the 18th of October, Venus, the planet that rules you, will be dancing on a one-on-one angle, and will move into the intimacy zone, blossoming the mood for companionship.
On the 1st, there are chances that you will meet that someone special, at a party or through a common friend. If you are already in a relationship, the first week is a perfect time to go parting and clubbing with your S.O. since he or she is totally prepared to be a part of your crew!
On the 25th, try and resist your temptation to hook up with one of your besties since that will only create disappointment. The new moon on the 30th is likely to bring a new lover into your life, so if you are already committed to someone, be careful.
Gemini horoscope
The monthly love horoscope for October predicts that your sex life is going to be on fire this October! On the 13th, a spat between Mercury and Mars will cause conflict between you and your partner. But the very next day, Mercury's link with Saturn will smooth the conversation between the two of you.
On the 19th, a hookup between Mars and Pluto will ensure some super intense action between the sheets, if you are already taken. If single, don't be scared of facing something dark within you, since through that, you will realize how strong you are.
An uncertainty about where your relationship is heading, will hit you on the 25th of October as a disagreement between Venus and Neptune occurs. On the 29th, a Venus and Saturn meet up will lend your relationship a heavy dose of truth, for better or for worse. This is a chance for you to work on your relationship.
Cancer horoscope
Until the 18th of October, expect to enjoy your life to the fullest since Venus will be lingering in your romance-cum-happiness zone. If you can snag your partner to join you, the monthly love horoscope believes that you can double the fun. A romantic trip or an adventure can be expected between the 1st and the 11th of October. Your love for everything love is going to work to your advantage, whether you want to ask your crush out or want to forge stronger bonds between you and your partner.
On the 5th, 7th, 13th, and 15th, take out time to tune into your emotions if you want to dodge a power struggle that you cannot comprehend. A relationship might take an unexpected turn on the 28th, as Mars battles the unpredictable Uranus.
If you are looking for love, keep your eyes wide open on the 18th, coz the amorous Venus is likely to warm up your love life!
Leo horoscope
The October monthly horoscope predicts that in the first couple of weeks of the month, Venus will stay in your domestic zone. So most of your time and energy will be used to nurture your nest. On the 1st, as Venus meshes into your intimacy zone with Neptune, expect a budding romance to enter the bedroom.
Your communication zone will see Mercury and the Sun syncing with Saturn in the self-expression zone on the 4th and the 14th of October. On one of these two days, you can schedule a serious conversation with your S.O., since speaking your truth will come easily to you. So, if you have anything to put off your chest, do it either on the 4th or the 14th of this month.
---
Suggested read: This is your perfect date, based on your Zodiac
---
Virgo horoscope
You will tend to wear your heart on your sleeves, this month, as Mars hovers in your romance-cum-happiness zone, and Venus relaxes in the communication sector. On the 5th, a Mars-Jupiter encounter will up the ante as your confidence is boosted to take on risks by their horns. On the 11th, expect to feel in sync with someone special, as Mars and Neptune come together. The full moon on the 15th can spill some emotional drama into your relationship, so on that day, be cautious of what you say.
On the 15th, your house of friendship will be your outlet for all the built-up tension. So vent out all you got buried under the deepest sheaths of your heart, to your best buddy. On the 28th, you can expect a no-strings attached relationship to take root. If you are not up for being someone's friends with benefits, end it on that very night!
Libra horoscope
According to the October horoscope, on the 7th and the 24th of this month, Mercury will skip through your sign, and because of that you will be able to express yourself to your partner without any difficulty. You might feel a little wound up with work and your love life, as Mars stubbornly sits at the bottom of your chart throughout the month. If you feel restless because of this, tap into your deepest emotions, instead of over-reacting. Looking inward will give you the much-needed clarity.
If you think there is a communication gap between you and your partner, you have to pay more attention to an aspect of communiqué that is usually neglected, and wrongly so: Listening. Hear your partner out, instead of assuming what he or she has to say.
If you are single, this month you will not only find your person, but will also drop the L-word quite easily. Stay on the lookout!
Scorpio horoscope
This month, you will feel very social since Venus will grace your communication zone until the 18th! You need to take advantage of this magnetism that Venus is lending you. So, flirt more than usual, if you are single. If in a relationship, spend quality time with your partner.
On the 5th, expect a sexual chemistry to be generated between the two of you as Venus encounters Pluto in the communication room. Since Mars will be battling Jupiter the same night, keep a very attentive eye on the subconscious expectations.
The new moon on the 30th will nudge you to talk about yourself with greater impact, while blending in romanticism with personal power.
Sagittarius horoscope
The Sun and Mercury will gel so well on the 4th and the 14th of this month that you will be inspired to reconnect with friends from the past.
If you are single, this is a great time to attend all social invites that come your way. You need to let people know that you are single, if you want them to make a move. You may also join a dating site or use a dating app, that previously, you mocked fun of. And, the October horoscope predicts that this may yield results.
On the 15th, the full moon will up your urge to play, and so, you might end up 'doing it' with your crush. Will this end up in something serious in the future? Well, that will depend on how you take this forward.
Capricorn horoscope
You will be all pepped up to pursue your goals, this October as Mars transits your sign throughout the month. A rendezvous between Venus and Neptune will encourage your encounter with someone on the 5th of October. If you are already taken, on that day, plan a day out with your S.O. and blow off some steam.
The best way to meet someone new is by networking. So let everyone know about your intention to find someone new, and try and socialize as much as possible, to that end.
On the 18th, Venus in your release corner will compel you to spend some alone time. On the 19th of October, Mars and Pluto will come together, building in you an energy so intense that your partner's going to get really lucky as the next day rolls in!
Aquarius horoscope
As Venus saunters over the top of your zodiac chart, you will be able to polish your image at work, in the first week of October. The monthly horoscope predicts something brewing between you and an older colleague, who will turn you on with his or her charm. Falling for your boss is something that is highly likely, but before you decide to walk on fire, think about the consequences, in detail.
The self-deprecating behavior needs to be watched if you want to attract someone you have had a crush on for quite some time now.
For those in a relationship, this month is the best time to unpack the emotional baggage from past relationships, to move toward a happier and freer tomorrow.
---
Suggested read: This is how you will get over her, based on your Zodiac
---
Pisces horoscope 
Your month will kick off on an exciting note as you bump into someone special. For those in a relationship, a romantic trip is on the cards since Venus is vibrant with Neptune in Pisces. You will be willing to step out of your comfort zone and let your S.O. in on your most private moments and emotions.
On the 5th, you will be encouraged to draw a clear line between friendship and sex since that isn't a good mix, most of the time.
If you are single, on the 30th of October, you will be nudged to chat up with a complete stranger. To your surprise, finding a common ground won't be much of an effort!
This is all we've got for the October monthly horoscope. See you again next month with a new set of horoscopes for November for all the sun signs. Until then, love and be loved!
Featured image source: Pinterest 
Summary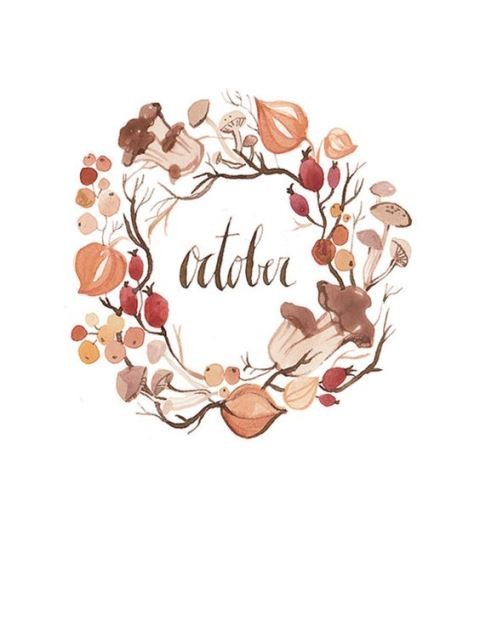 Article Name
Your Monthly Love Horoscope For October
Author
Description
So what does October have in store for you with regards to your love life? Here's your monthly love horoscope for October.