As the temperature soars, so will your urge and desire for love! Things are unstable, things are unsure, but that's only because the universe is preparing itself to get you all that you so desperately want. The September horoscope promises a lot on the love front, and we can't wait for the month to start.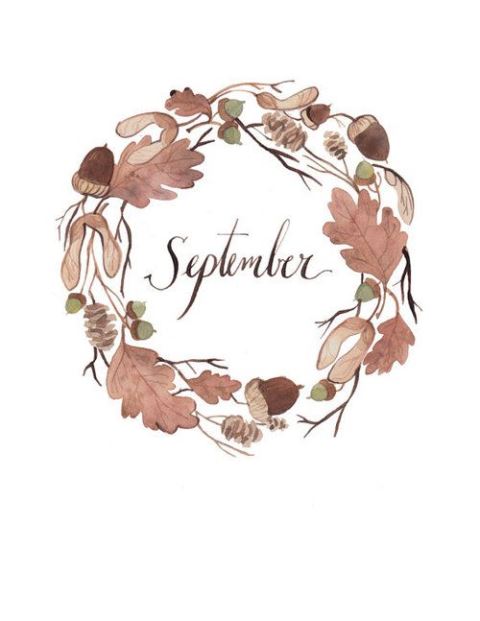 Image source: Pinterest 
Let's see what the monthly love horoscope have in store for you!
---
Suggested read: Here's why you fall for the wrong girl, based on your Zodiac sign
---
Aries horoscope
You must have heard that no one can make you feel anything, it all depends on you. This, however, is only half true. If you get the right attention from the right person, you can feel just fine! The problem occurs when you don't like or love yourself! Then it becomes very hard for the other person to bring a smile on that sad face!
This September, strengthen the relationship you share with yourself, Aries! Pledge to be the best lover you have ever had or will have! Buy yourself some flowers and find reasons to feel good. Remember, what you seek, seeks you. This Virgo season, self-love is in the air for you, Aries!
Taurus horoscope
On the first, the new moon is a solar eclipse, and the monthly love horoscope predicts it will usher in great passion with it!  Taurus, you are going to have so much fun! Do not underestimate the power of pleasure, and how it can heal your previous wounds.
This month, you need to get real about your love life. The following days are going to haunt you for some realness, and you cannot and should not ignore it. You will also have to address the dynamic you and your S.O. share.
For those of you who are single, prepare to feel drawn towards people who reflect the same qualities that you possess (good and bad!). Through your association with this person, you will learn a good deal about yourself. Even if that makes you uncomfortable, it is suggested that you don't sweep things under the rug.
Gemini horoscope
If you have been doing well, handling your life and its pressures like a pro, your love life will bring you something to stress about. The days between the 23rd and the 28th are going to be excessively traumatic. So be prepared! Also, try not to shoulder other people's problems this month.
Dear Twin Star, you are good at expressing and holding boundaries, so you need to be compassionate and kind, but also brave and firm when dealing with your significant other.
On the 16th, the Harvest Moon will bring dynamic vibes into your life. However, you need to make sure you don't act all passive. Take full charge of your love life. Just responding or reacting won't help. You need to put forward your needs and expectations, every now and then.
Build up intimacy. Even if this is out of your comfort zone, you need to have real conversations with your partner.
Cancer horoscope
Everything has been perfect between you and your lover so far? Well, this month things can get a little rough. However, if the two of you can see past each other's imperfections, things will get back to normal in a jiffy! You need to pay equal attention to the part about "you", and the part about "them", and also the part about "us"!
If there is a habit of your S.O. that is bothering you, you need to look at the place this person is coming from. That can help you get a more emphatic perspective on the matter. If that doesn't work, you need to confront your partner.
The ones who are single will meet interesting people this month. However, if you want to enter a relationship, there are a few things you need to change about yourself. Make a conscious effort to not force yourself on the other. This will only create unnecessary problems in the future.
Leo horoscope
This month, you have to make certain that you are checked-in with the values you stand for and the actions that mirror your beliefs. New Moons are all about new beginnings, and this September is ripe with new vibes that you can welcome into your love life. This New Moon will lighten up your life with new promises. But are you ready to take the plunge? Ask yourself.
You have got to break the habit of holding on to forces and people who don't serve any purpose, whatsoever. These only pull you back from success and happiness. Use the Virgo season (especially the second half) to get real about where you are standing, and where you want to go, in terms of your love life. A behavioural shift is necessary. We urge you not to waste this compelling opportunity!
---
Suggested read: The perfect boyfriend for you, as per your Zodiac sign
---
Virgo horoscope
Your S.O. has been going through a strenuous phase. It is your responsibility to make things easier for them.
Also, this month, instead of focusing on what others are/aren't doing, channelize your energies on your own motivations. Are you craving space, but don't know how to say this to your partner, without sounding rude? You need to talk to them about it, instead of pushing them away or making excuses about how stressed you are to discuss anything!
September will serve as a great month to make some new connections, for those who are single. Though August was somewhat dry, this month, you can indulge as much as you want in your sensual passions! Before doing that, make sure you have figured out what exactly it is that you want from this person, and the relationship. Also (more importantly) emphasize on what you have got to offer to him or her!
Libra horoscope
This is a very fertile time for you and your BAE! The relationship is going to have some meaningful emotional eruptions this month, and even if you think things are getting messy, remember this is necessary for anyone who wants to build a healthy relationship.
Full Moons are usually about endings, and that in no way suggests a break up! Instead it will bring about a closure on relating and reflecting. The force will help the two of you grow and change for the better. The beginning of September is going to give you all the right feels, and we hope you act on them.
For those who are single, hang out a lot because the soul-mate's doing the same thing, and you guys might just cross paths!
Scorpio horoscope
By the second week of September, expect your love life to intensify. So, if you haven't already, it is time to do some homework! Open your heart to what it is that you are seeking in your partner. If you are already dating, talk to your lover about the same. If you think there is gonna be some drama, so be it!
Your relationship and your partner, both, need your attention. Don't fight over how you like the way things are. Try to bring in little changes into the way you handle your love life. Balance your time between work and family, making sure you don't leave anything feeling uncared!
This month, the single Scorpios are going to get really lucky. IMHO, go out for some lingerie shopping! 😉
Sagittarius horoscope
This month you will be able to let go off your feelings for that ex who doesn't care! But you need to put in some effort and shake it off, since such things don't happen on their own! This is going to be an emotional month, but in a happy way. You will look back at the days that have already gone by, and draw strength from them.
If you are single, you need to get rid of your past attachments to get back on the love track. Forgiveness does not always mean you have to compromise your discretion. It just means to let go of your judgments, if not for the other person, for you!
Capricorn horoscope
Bitterness and anger will get you nowhere! Let go of the hopes of a better past, since that isn't possible. What has happened, has happened. You cannot change it! You need to realize that how things are going to be from now on, that is in your hands. Between the 1st and the 11th of this month you need to start the healing process.
Intense romances, September's going to offer you that and more, on a platter! You will be able to woo whoever you wish to with your charm. Remember, when you let yourself be loved, love follows you like a puppy!
Aquarius horoscope
The monthly love horoscope predicts an intense earthy energy to drive you crazy! Use these vibes to let your S.O. know everything about your boundaries. Also, while doing the same you need to maintain your part of the promise. You have to show up for your honey every time they need you.
If there is something wrong with the way your crush or lover is behaving with you, you need to talk to them about it. Mercury is reversing, and so try your best to communicate well.
It is also high time to be open to new things in your relationship, especially in the bedroom!
---
Suggested read: Here's what relationship struggles you are likely to face, based on your Zodiac sign
---
Pisces horoscope
You love others with all of you, but that doesn't allow you to be careless on your side of the exchange! If you are not being direct about where you are in your relationship, you are doing yourself a great injustice. You are building the grounds for your partner to take you for granted. And once you do that, you cannot blame him or her.
This month you will be blessed with a stellar opportunity to bring things you have always wanted to do, on the table. Your partner will be very supported about your pursuits, and may also decide to contribute to the same!
This is all we've got for the September monthly horoscope. See you again next month with a new set of horoscopes for October for all the sun signs. Until then, love and be loved!
Featured image source: Pinterest 
Summary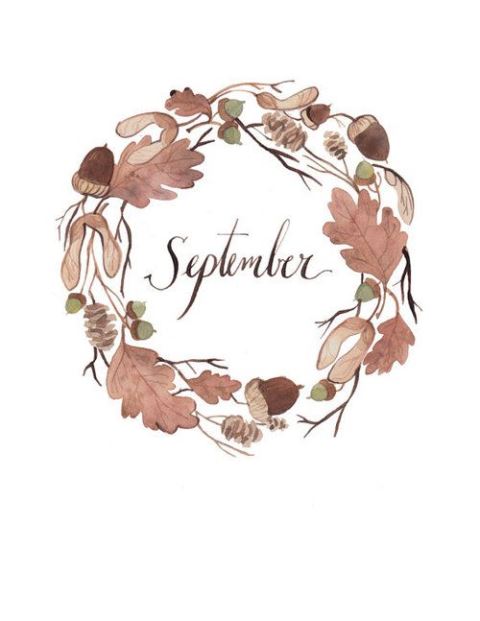 Article Name
Your Monthly Love Horoscope For September
Author
Description
So what does September have in store for you with regards to your love life? Here's your monthly love horoscope for September.