I hope you know that I miss you so much. I am sorry that I left you in a hurry; the stupid alarm got the better of me! And you remember right, I had that meeting today, the one which has left me sleepless for the last few nights? Anyway, you should be happy to know that it went great and I can finally get to spend some quality time with you tonight.
Gosh, I was daydreaming and talking to myself about you!
I rushed home after a quick stop at the grocery store.
"Hey beautiful! You are home early!" He called out to me from the bedroom as I unlocked the door.
"Hey, I had been missing you so much today. I kept daydreaming about you."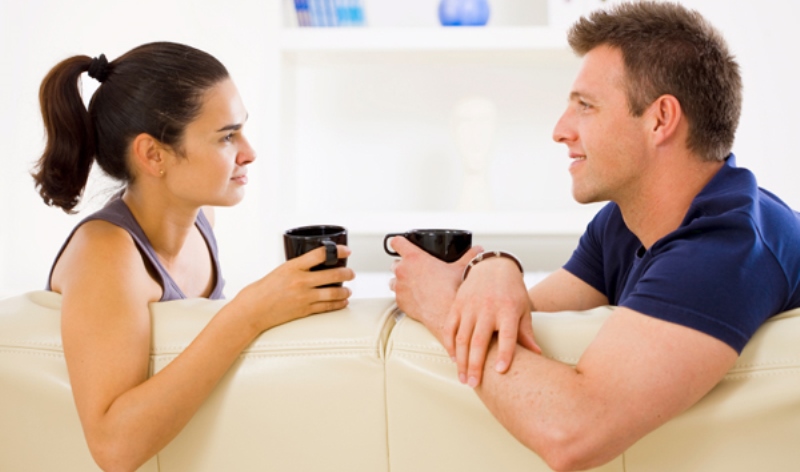 Image source: Google, copyright-free image under Creative Commons License
"Awesome! I love it when you say things like that"
"That crazy meeting finished today and everyone loved me. My boss, he is now contemplating sending me onsite for a few months. Can you believe it?"
"What? And why are you so eager about going onsite? What about me?" Aww shucks, now I had hurt him, I sensed the disappointment in his voice.
"Umm no sweetie, it's just a great opportunity. I will be back soon! It won't be so long after all"
"I heard you have better versions of me there, you will just forget me!" Why was he being so needy, I need him more than he needs me!
"No! No! I love you and I always want to come back home to you. We have been going steady for four years now, that's not a small deal is it!?"
"Hmph! Okay whatever you say!" I think the pacifying had worked him. I had an elaborate night planned out; I couldn't deal with him making me uncomfortable!
"Great! You know what? I finally got that Netflix subscription! We are going to Netflix and chill now!"
"Wohoo! That means you will be up all night with me, wohooo! Waiting for tonight, when you would be here in my arms, waiting for tonight oh, I've dreamed of this love for so long…ooohhh" Damn! He could be so cheesy at times! Jlo, seriously!
---
Suggested read: Emotional infidelity – worse than a physical affair?
---
"And it's Mexican night! I got nachos and dips but dinner is Lebanese, pita with hummus!"
"That sounds yummy, but you know the nachos they crumble and they irritate me a lot and you also get crumbs all over you when you sleep."
"I know, but Shantanu suggested that I try this new jalapeno dip and I couldn't resist"
"Sure!"
"Hey you know there won't be any alarms tomorrow. I have an off tomorrow!"
"Really? How did that happen?"
"Oh well, just my boss being too generous to a fault. He thought I deserved a day off after all the sleepless nights I have been pulling through."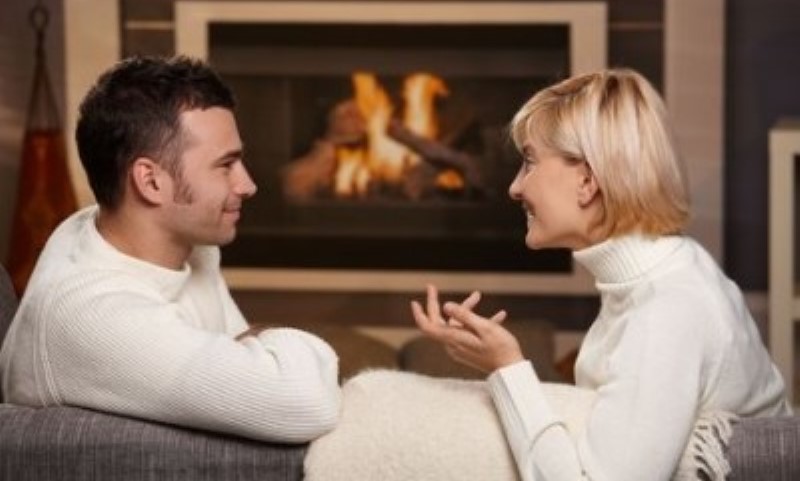 Image source: Google, copyright-free image under Creative Commons License
"Dear, you need more than a few days off to compensate for that, you know what I mean ;)"
"Hahah! This is why I love you; you love me back more than I love you!"
"That is the least I can do for my favorite person"
"Okay, so the nachos are here, I have the dip with me, let's get the party started"
"Oh yeah baby!! Here is to a great night!"
I brought in the chip bowl and the dips and fired up the laptop to snuggle in my lovely bed, with which I have had the deepest and longest loving relationship! 😀
He understands me like no man ever has, my best friend, and my bae.. ☺
Featured image source: Google, copyright-free image under Creative Commons License
Summary
Article Name
A Conversation Between My Bae And Me
Author
Description
You will be surprised when you learn who the bae is... or not.. :P