Sharing a bed and canoodling all night long with the man you love the most?! Now that's a relationship goal come true… in theory. But in practice, it can be a pain in all the wrong places you can think off! If you are a woman who loves getting down and real dirty between the sheets but, abso-fricking-lutely, hates divvying her bed, we have some news for you. A full of 24% of women in love said that they would prefer sleeping on their own than 'putting up with a' sleepover. The bad news, however, is that being in good company doesn't, in any way, make the struggle any less trouble-free! Here are the 16 routine frustrations of women who hate sharing their bed…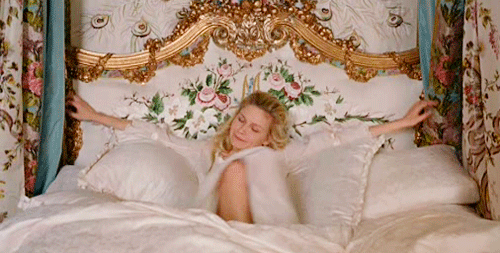 Image source: Giphy
1. Just the idea of not being able to 'starfish' makes you cringe in horror!
Being forced to coil up and keep to your side has never made sense to you. I mean, where's the craic in that, right?! A love that restricts you is no love at all! 😉
2. You can go to any 'degree' to protect your sleep angle from being bungled!
In a perfect world, you'd go diagonal in your cot, but now…
3. If swathing the blanket around in burrito style isn't allowed, you are not playing!
If someone asked you to go selfless with the blanket, you'd strangle them with it!
4. Blanket hog alert!
Yea, that's just your thing!
5. The 'warmth' between the two of you is a constant worry in your relationship!
While others fight over finances and chores, your arguments with bae are always about how cold you were last night. You find yourself trying to strike a bargain for an extra blanket in the winters and a few degrees off the AC when sun shines bright!
6. An awkward arm or a foot keeps getting in your way!
Yes, giving up your freedom will cost you an arm and a leg, quite literally!
7. All hell breaks loose when you discover that he has ended up sharing your pillow too!
Winter is coming for you, buster!
---
Suggested read: 12 things you know to be true if you love sleeping
---
8. You have to control a mini "kill-that-son-of-a-b*tch" feeling, which spirals in you if he is a kicker!
*Wishes she could just masturbate enough*
9. But in case you are a kicker you have reveries of the good old kicking days!
Those were the days when everybody was Kung Fu fightin', huh!
10. Getting into your couch after a draining day and finding someone already there? Satan reincarnate!
"Hello 911? There's a body on my bed!"
11. Staring at the ceiling in the dark and envisioning your future plans will not be the same when there is someone snoring beside you!
*Imagining ways of killing him in his sleep but aborting the plan coz she loves that @ssh*le!*
12. Did I say snoring?
You have no clue as to who snores louder, you or him. You have passed a few precious hours contemplating this!
13. When the bed-hog asks you to "Turn off the lights" but you are in the best part of your Sidney Sheldon!
"And then you will ask me to let you spoon. And then put your leg over me. And then… We should call it quits!"
14. Figuring out where the blanket went in the middle of the night is not a life you dream of!
Why doesn't the Y-chromosome buy a blanket for himself!
15. "I wanna lie awake just to see you sleeping…" Stalker alert!
Now that's creepy AF!
16. And if he farts under the blanket that's enough of action between the sheets for you to break up with him!
*Sends in a legal eviction notice* 😉
And now that you've expelled the unwanted from your bed, magically, there are enough sockets for you to charge anything you want to, including your vibrator 😉 There are no bread crumbs on the sheet; it's your 'space' all over again! Aah! #SleepingForeverAlone
Featured image source: urban1947
Summary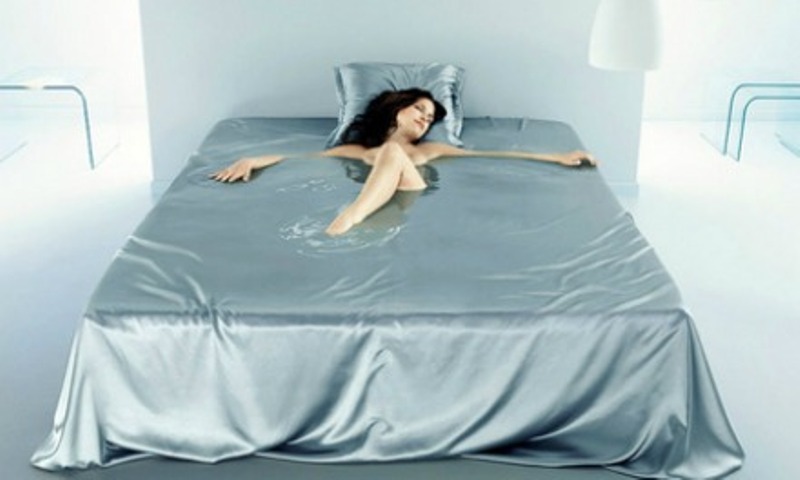 Article Name
16 Struggles Of A Woman Who Hates Sharing Her Bed
Author
Description