I am a small town girl, brought up in a middle class environment where my parents struggled to provide my sibling and me with everything that was needed to make our childhood happy. While the whole joint family situation has now become an anomaly in big cities, the reality of large joint families still exists in smaller towns like mine. Through the years, I was constantly taught that I needed to be a 'good girl' who listened to her elders and constantly needed to win the approval of family, be it aunts, uncles, grandparents, et al. My role model was my mother, who, despite being a wonderfully witty, smart, and capable woman, wasn't able to make a career because she had no support from the family. It was then she vowed that she will do anything to make me financially independent as it dawned on her that while family is needed, the true power of choice came with money.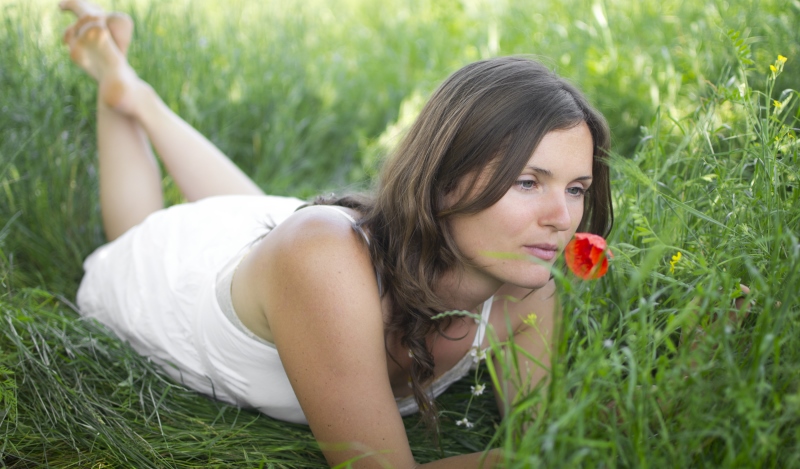 Image source: Shutterstock
As I grew up, into an attractive and smart girl (the right Hindi terms are Acchi and Honhaar), I was suddenly hit with the yearning to do something big with my life. In parallel, the unexpected attention I started getting from men as I filled out in the right places, made me feel that the easiest way to fulfil my dreams would be to find a rich man who would make this transition easier for me. I definitely didn't mind the attention that I was getting in the process. Bangalore, the city of opportunities, was the next logical step and I embarked on my journey of independence by getting admission into a good college to pursue MBA. I was feeling excited and empowered as my journey was just beginning!
---
Suggested read: I was 19 when I chose to terminate my pregnancy…
---
In a short while, I met a smooth-talking, wealthy guy at college who was perfect… but that's when it dawned on me, what was the purpose of money if this guy was constantly doubting my integrity, questioning my every move (deep-seated mistrust), and hence, I exercised my choice and got out of the relationship. I never regretted the experience and moved past the same.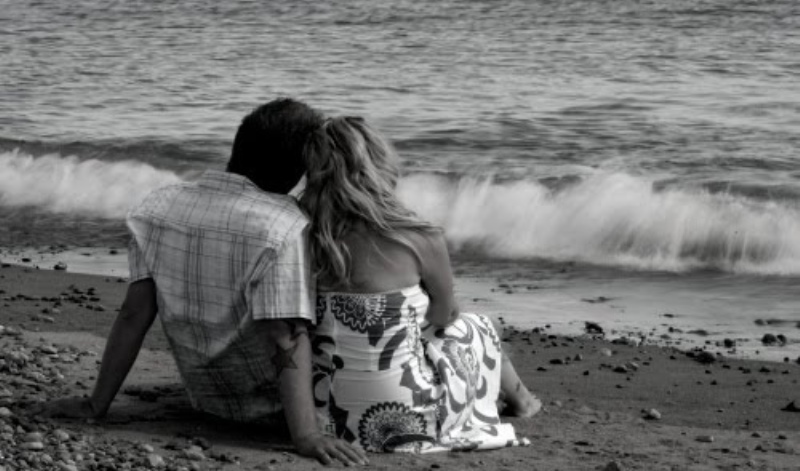 Image source: Google, copyright-free image under Creative Commons License
Post my MBA, I was struggling to find a job. It was during this time that I met Karan through a common friend. The moment I saw him I knew it was love at first sight. Karan and I were insanely in love and we would do crazy stuff together… we were truly inseparable. Karan epitomized my girlish ideal of a perfect partner – he was not only handsome but also gave me everything I yearned for, care, love, compassion, suaveness, sophistication, money, style… everything. This experience took me into a world I never dreamt of, I was terrified and continually clung on to the hope that this would never unravel. Ironically, everything was perfect except the person I dated.
I wanted to marry Karan who was equally quick to profess his love and intent to marry me. However, life doesn't go as per plan. His parents didn't like me; so that's where this relationship met its swansong.
Till date, I do believe that Karan did fight for us but some things just aren't meant to be. He walked away and left me with his parting words, "I care for you. Find someone nice who can love you. You are very strong and I pray you can deal with it." There I was, standing as I thought to myself, "Really, I have given you my mind, soul, and now I am all alone." I was 27 and with no choice but to pick up the pieces and deal with the intense heartbreak and depression of Karan leaving me.
Image source: Shutterstock
Alone, devastated, I reached out to the only anchor I knew, my parents. Given my age, they were worried about my prospects for marriage. The contradictory emotions made me feel more alone; I had hit rock bottom. 8 months on… I started to heal. I noticed that this guy at work would go the extra mile to help me, make me smile. Suddenly, I felt a ray of sunshine pierce through the dark clouds, and I started enjoying the little things around me. Coming to work was suddenly exciting. However, I was careful this time around; I wanted to talk of the future first.
---
Suggested read: My screams against marital rape: A marital rape survivor's story
---
With Rahul, I explained my situation and essentially told him that it was based on his words that I learnt to trust again. Here I was, this North Indian girl (I am as North Indian as they come), who morphed herself to be the ideal South Indian wife material. I learnt to cook dosas, I started learning Kannada, even started doing regular Puja. But as fate would have it, I seem to have this uncanny knack of choosing horrible men… As the wedding talk escalated, I suddenly heard him sing a different tune. He told me that his parents were conservative South Indians, and they would never allow him to marry a North Indian girl, especially one that is older than him. He gave me the spiel that he would ensure that I married the right guy, and that he would always be there for me.
I didn't know how to pick myself up from this blow… My problems this time around just seemed to escalate. My dad was unwell. The years of conditioning I had received that I have to be a 'good girl,' kicked into overdrive. My mother would call every day and say "Beta, take a call. Papa cannot go through this stress of meeting prospective grooms' fathers almost every week." For the first time, I felt I had no choice.
Image source: Google, copyright-free image under Creative Commons License
I succumbed to pressure and squashed my sense of self for the preservation of peace in my family. Things snowballed where my profile was shared on a famous matrimonial site. I married the first boy I met. He was based in Bangalore and he came across as a simple, down to earth sort. However, our wavelength and aspirations were far from aligned.
But I still harbored some illusions of control. I believed that I would be able to start a new life and change my future husband, at least in part, to meet my wavelength. I was also gullible (actually, more like delusional) as I believed that Rahul, my ex, was my friend and would support me, thinking he owed me at least that much. I entered the marriage with a heart that was broken, dreams that were never fulfilled, and not one man in my life that made me feel that I was the only thing that mattered.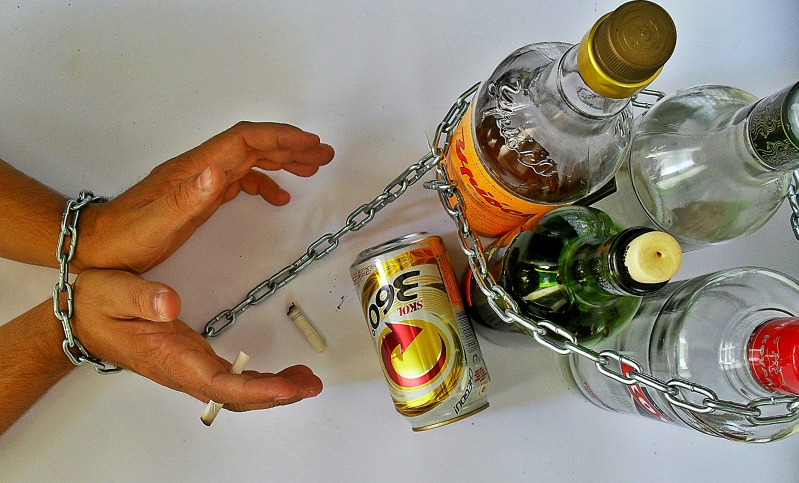 Image source: Google, copyright-free image Creative Commons License
Couple of months into the marriage, I discovered that my husband was a very complicated man… someone who had no aspirations in life and was alcoholic to boot. Somebody who married me as a shortcut to elevate his position in society (fate really did have a twisted sense of humor). I felt suffocated. Rahul seemed to redeem himself by being my friend. My situation and the fact that I hadn't fully gotten over Rahul, made me lean towards being with him. I had my first extramarital affair with him. It didn't seem wrong since I loved Rahul and he loved me. As time progressed and Rahul got married too, I realized my naiveté had me focus on a mirage – I was nothing but an object there to satisfy a very selfish man's sexual needs.
My childhood ambition of money was replaced with the longing for love. From here, I hit a downward spiral. On the one hand, to keep my sanity, I focused on my job where I grew rapidly, and on the other, with a certain sense of detachment, I started looking for companionship. I wasn't in the least bit attracted to the man I was married to, but then again, I just couldn't leave him. This led to an office romance where I dated a colleague. The maelstrom of emotions took its toll on me, and I began to fall ill. My marriage was a farce – I had no love, and as a result of my choices, my work life problems started to escalate. I fell so ill, I nearly died. I was hospitalized for weeks on end.
---
Suggested read: Why marital rape is an oxymoron for the Indian Government
---
I know this sounds dramatic, but once again I felt constrained. I continued to stay in my loveless marriage for the sake of my parents, who wanted someone to look after me. 7 years in, the whole family started making noise that children would heal the relationship. For the first time, I put myself before others and said no to kids despite the uproar. I faced the reality of my marriage that my husband just treated me like a sex toy, and I needed to find my footing by focusing on my work, myself, and my life. This caused deeper problems in my marriage, and led to ugly fights. The most memorable being the one on our 7th marriage anniversary, where he told me, "I have carried you like a baggage, you have given me nothing in this marriage."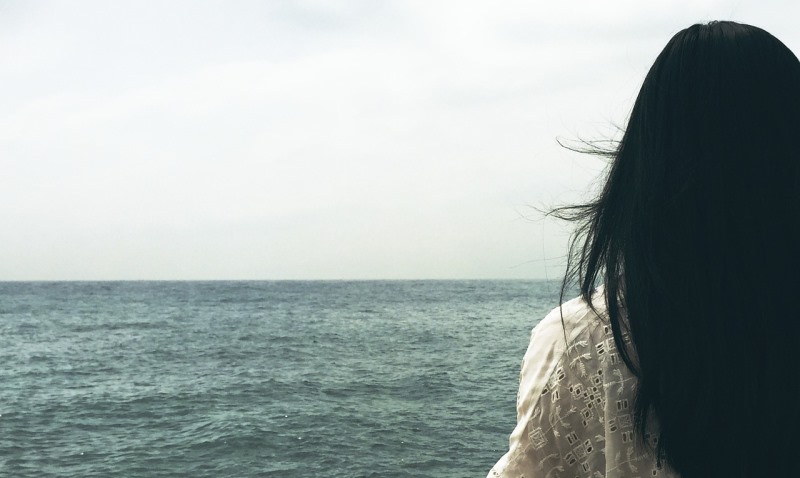 Image source: Pixabay, under Creative Commons License
It finally dawned on me… I had a choice. Enough is enough. I was nobody's pawn. I also realized that my dignity was in my own hands. I have since been for counselling and have now decided to end my farce of a marriage. However, Indian divorce laws are not easy, so I am still biding my time.
My concerns and intent are known to my husband, parents, and in-laws. But I realized that in the end, they were leading life as small town folks, whereas I had changed and become a big city girl, where choices are not motivated by society but more on what will make me happy. My reasons for leaving my husband don't seem compelling enough to any of my family, but it is reason enough for me. While in this limbo, I know I still live in a loveless marriage but in the end I console myself by accepting that, Life isn't fair but it's still good and this is my choice.
Featured image source: Pixabay, under Creative Commons License
Summary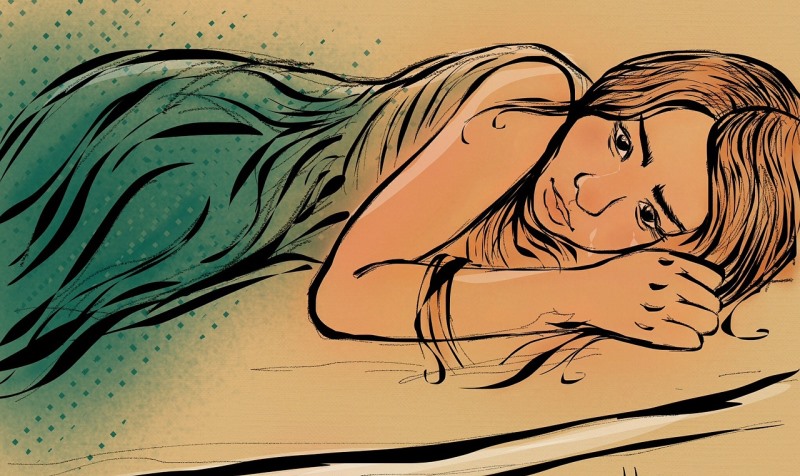 Article Name
A Small Town Girl Who Had Stars In Her Eyes, Got Her Heart Broken
Description
I am a small town girl who came to the big city with stars and numerous dreams in her eyes, and got her heart broken. This is my story.