Happy Birthday Abhishek!!
They say marriages are made in heaven.
Image source: Google, copyright-free image under Creative Commons License
And rightly so, when a dapper superstar and scion of the legendary Bachchan family gets bound in holy matrimony to the most beautiful woman in the world. Yes, that's right – we are talking of Bollywood superstars Abhishek Bachchan and Aishwarya Rai Bachchan.
Image source: Google, copyright-free image under Creative Commons License
On the 39th eve of Abhishek's birthday, we thought that a trip down memory lane where this celebrated couple found love would make for a LOVE-ly birthday gift for the lovebirds!!
Their first meet
Image source: Google, copyright-free image under Creative Commons License
The lovebirds first met on the sets of Raj Kanwar's Dhai Akshar Prem Ke in 2000. At that point in time, they were both friendly on the sets and were seeing other people. While Ash was dating none other than Salman Khan, Abhishek was engaged to Karisma Kapoor. Three years later, the duo was paired together for Rohan Sippy's Kuch Naa Kaho. Whilst Abhishek and Aishwarya became good friends over the course of the shoot, Salman's violent behavior on the sets of Chalte Chalte and its consequent effect on Salman-Ash relationship, alongside the unrelated, yet simultaneous cracks in Abhishek-Karisma relationship were becoming increasingly evident. The movie bombed at the box office, and Abhi and Ash went their separate ways.
Their friendship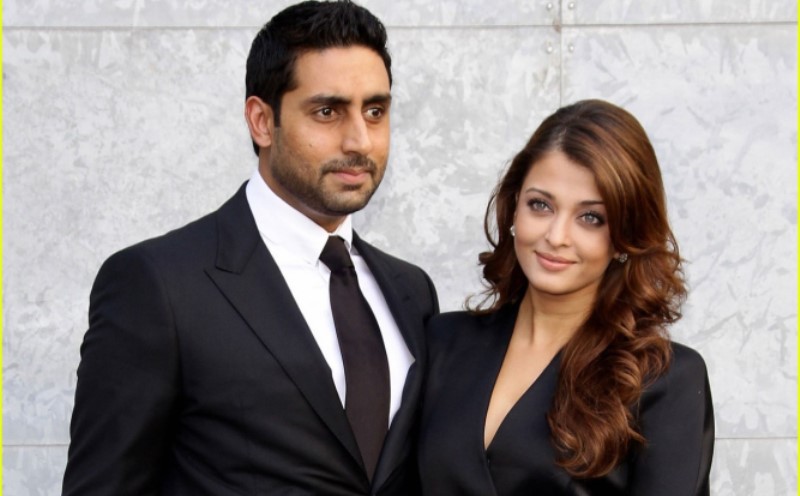 Image source: Google, copyright-free image under Creative Commons License
Destiny, however, had different plans for the stars. After a brief dating saga with her Kyun … Ho Gaya Na co-star Vivek Oberoi, Aishwarya teamed up with the Bachchan scion again for three consecutive movies – Umrao Jaan, Dhoom 2, and Guru. It was during the shoot for these three movies in a row that the friendship between the two blossomed into a romance. They also came together for an item number in the Abhishek-Rani starrer Bunty Aur Babli, where Ash shared screen space with Big B and Junior B together. Talks about sparks flying between the two started doing the rounds amidst several speculations about an ever-widening rift between Abhishek and Rani Mukerji, who he was rumored to be dating at the time.
Their relationship
Interestingly, Abhishek and Aishwarya never spoke publicly about their relationship. It wasn't until Abhishek broke down on the sets of Kabhi Alvida Na Kehna that he confessed his feelings to Mickey Contractor, who had taken him for a long drive to help him snap out of the overwhelming nature of the emotional scene he had just shot. However, it wasn't until the premiere of Mani Ratnam's Guru in New York that Abhishek asked the gorgeous lady to marry him. Today, whilst reflecting back on those days, he says that there was no 'one defining moment' in their relationship that made them realize they were meant to be. He says their relationship grew organically and that ever since they came close, they both knew in their hearts that the 'bond' they shared was for keeps.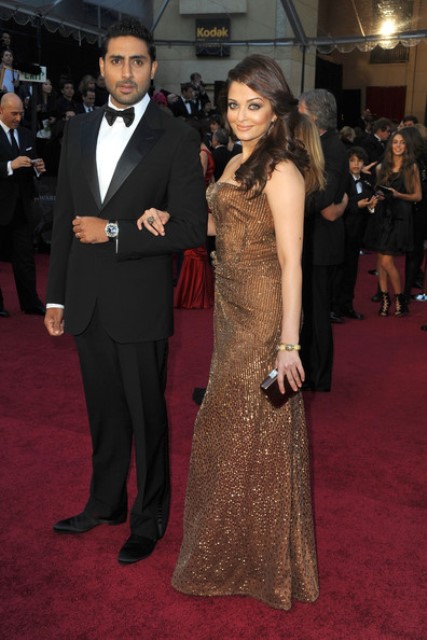 Image source: Google, copyright-free image under Creative Commons License
He remembers having seen Aishwarya down on the streets from the balcony of his room whilst they were in New York for Guru's premiere, and fondly recalls the moment after the premiere when he took her up to the same balcony to propose to her. Needless to add, a gushing, beaming, and blushing Aishwarya said 'yes.' He says that their relationship was never based on professional stature and was just about two people who came together, shared an 'epic friendship,' and found that they belong together. He maintains that they are the best of friends and Aishwarya has the same thing to say about hubby Abhishek. When asked about his lovely wife, Abhishek asserts,
"Aishwarya is my anchor. She is my buddy, my closest friend. I can discuss anything with her. Our relationship is not based on her being Aishwarya Rai or me coming from an illustrious family. It is just about two people falling in love which has grown organically. We started during 'Guru.' It was meant to be."
The decision to marry was soon followed up with an alleged visit by Abhishek's uncle, Ajitabh to Ash's family astrologer, Chandrashekhar Swami in Bangalore. The venerable astrologer, on his part, ratted out details of the kundlis matching, thereby, causing the news to spread like wildfire. Soon, the B-town air was rife with speculation about the biggest wedding of the town. However, Aishwarya's mangal dosh was a hiccup and was rectified by Aishwarya's consecutive weddings to a peepal tree in Varanasi and a banana tree in Bangalore. These were followed by several visits to temples right from Goddess Meenashi of Madurai to Ajmer dargah. And thus, the couple got engaged in a small private ceremony on January 14th, the eve of Makar Sankranti in 2007, followed by a grand, albeit private wedding at the Bachchan's Juhu residence, Prateeksha on April 20th, 2007.
Their wedding
Image source: Google, copyright-free image under Creative Commons License
Their marriage was the talk of the town for several months and their public appearances together dazzled one and all. The way Ash would lovingly look at hubby Abhishek and the way Abhishek would reciprocate with a charming smile was too hard to miss. The fact that Abhishek maintains that their bond is an organic one and has grown out of a lovely friendship only serves to reiterate the way in which the lovebirds value each other. At an awards function, Abhishek had expressed his gratitude to wify Ash in no uncertain terms, saying,
"I really owe this to Aishwarya and the love and support she has given me. She makes me the person that I am."
Similarly, the Bachchan bahu places a high premium on the support and encouragement hubby Abhi extends towards her. In fact, Abhishek has been instrumental in exhorting her to take up her comeback film Jazbaa.
Image source: Google, copyright-free image under Creative Commons License
The couple is blessed with a baby daughter, Aaradhya. She was born on November 16th, 2011, and is lovingly called Beti B. Not only is the couple an ideal example of love founded on true friendship but are doting parents to their little one.
This year, the couple completes eight years of their blissful journey, and we can only wish them countless more for eternity!!
Happy Birthday, Abhi-Ash!! Oops, Abhishek!! Seems like marriage indeed makes you one!! J
Featured image source: Google, copyright-free image under Creative Commons License
Summary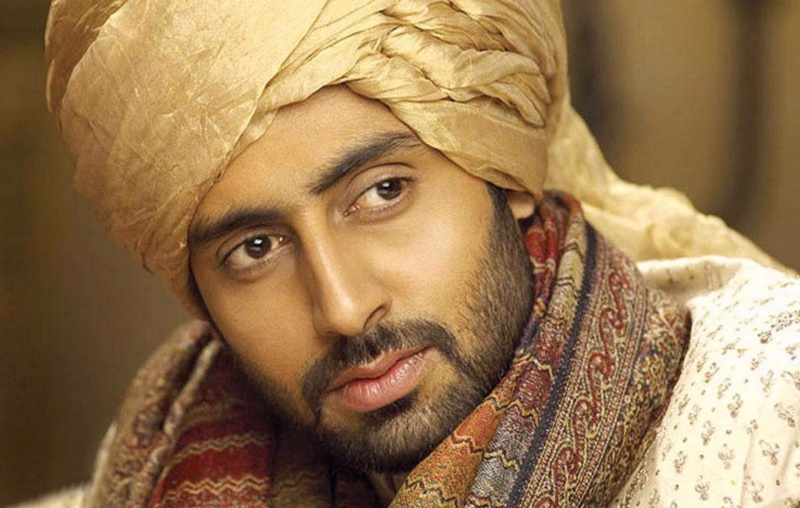 Article Name
Abhishek Bachchan and Aishwarya Rai's love story
Author
Description
On Abhishek Bachchan's birthday, here's our gift to the scion of Bachchan family. May you have many more wonderful birthdays ahead.