The best eye makeup for fall 2017 is here, and you cannot miss out on these trends! According to the astrologers, Jupiter is supposed to set sail in the seductress Scorpio from the 10th of October this year to 8th of November, 2018. And hence, this year will be all about looking great. You need to wear that self-obsessed sass with all the awesomeness that's locked somewhere in your dungeon.
---
Suggested read: #AstroSpeak How To Decorate Your Room According To Your Zodiac Sign
---
In today's post, we will tell you everything about the best eye makeup making waves this fall based on your sun signs.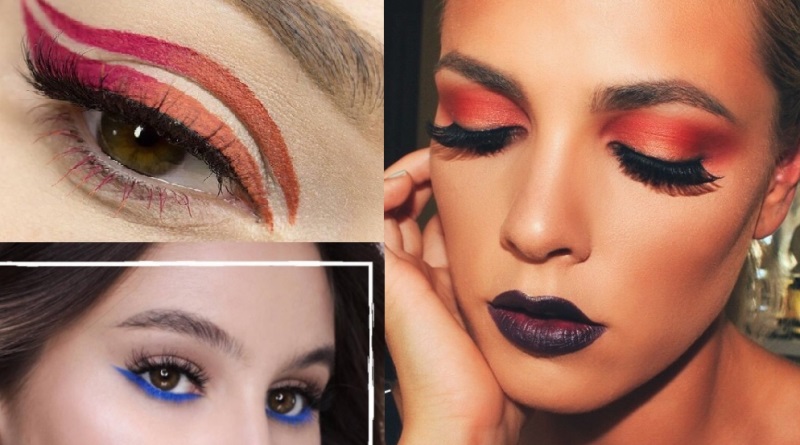 Image source: Instagram 
Eye makeup for fall based on your zodiac signs
Aries
The gothic style will suit the Aries the best, this season. Make sure you invest in a liquid black eyeliner because it's going to be your fashion staple for the next couple of months. We suggest you ditch the cat eye, and go for the graphic line along the crease. You can even head further north and draw the line closer to your eyebrows. Make sure the liner is smudge-proof, or you might end up making a mess of the entire eye look.
Taurus
For the Bull, this season seems to endorse the idea of romance since we will see Jupiter gamble its way into your house of love. Hence Twiggy eyelashes will be your thing this fall, lashes that you can bat at your lover to tell him tales hidden in the deepest chambers of your heart. This eye makeup when done right looks so pro that as soon as you post your pic in it on Instagram, expect people to ask if you had a photoshoot.
Gemini
The Twins should try the wrong way up eyeliner fad, this Autumn. Since your sign represents a duality, it is best that you endorse this upside down eyeliner that speaks of the two sides of a coin. Also, do not overlook the lower lash. Sprinkle some glitter shadow along the lower lash line and see how you turn heads wherever you go this fall.
Cancer
Cancer can never be ignored, right? This season you need not worry about being put in a corner. According to the movement of Jupiter, you will want to live out loud and will want your eye makeup to represent that flashy mood of yours.
You will feel all flamboyant this fall, ad so you should definitely try your hands on gemstone eyebrows. If you think you can pull it off even during the day, we say you go for it, but only on Fridays. 😉
Leo
Leo is fiery, Leo is all about power. And hence, you should go for red eye shadow. Yes, please go ahead with this, because nothing in the makeup world can define a Leo better than a red eyeshadow.
During fall, Jupiter will take a seat in your emotional house, and because of that, this season, you are likely to get sentimental every now and then. So, we just you rely on the color therapy and let red highlight your eyelids and cancel out the blue in your heart.
Virgo
This fall, you will be ruled by Mercury, and hence, you will be all curious and impulsive; you will want to be on the move, all the time. Jupiter, on the other hand, you enter your Third house, and owing to that, it will be very difficult for you to concentrate on anything.
This season, your beauty game will spin from one trend to another. You are in a place where you feel fearless, and are willing to try about anything. Considering this, we suggest you invest in vivid colors like bright oranges, bold turquoise and vibrant magentas. You can even go for graphic shapes around your eyelids.
---
Suggested read: #AstroSpeak What To Be For Halloween According To Your Zodiac Sign
---
Libra
This year has been crazy for you. You have stretched beyond your limits, and want to restore some equilibrium to your scales. May be it because of this mental state that you will want to change your fashion style from boho to chic that is easily doable and maintainable. As a result, you will go for the color pink and all the nude shades of it. You might want to dust some rose petals on your eyelids and roll on some shimmer to top it up.
Scorpio
Scorpios are known to steal the scene with their mysterious aura. This fall won't be any different, my sexy lady. Jupiter which helps the signs live out loud, will take refuge in you for almost two years, and if you don't make the most of it, you will regret it the rest of your life.
Your warrior spirit is being awakened, and so, you should definitely go for painterly makeup that rests on tribal looks.
Sagittarius
This November will be about dreaming and imagining fantastic things as Jupiter will slyly slip into a celestial sabbatical. You might want to follow suit and call sick at work. To complement the sleepy and dreamy mood, we suggest you go for a smudged liner. Transfer all your anxiety and doubts to that and recreate a look that defines you best. If you are in the mood of drama, that create a smoky effect and sprinkle in some sparkle.
Capricorn
You are tired of being conventional, and want to break free, this fall. As Jupiter traverses through your edgiest 11th house, you will feel all eccentric and will want your eye makeup to reflect the same. If you don't already have a neon mascara, then it is high time you invest in one. You can even go all the way and add some awesome eyelash extensions that bring out your crazy side in the best way possible.
Aquarius
You are not feeling all that rebellious right now. You want fall to softly pass by. And so, your makeup style will be more understated than edgy. This does not in any way mean that you will be abandoning your crazy jackets or rock boots, it only means that you will want to balance them out with an ombre eye look. You will stick to eyeshadows that are copperier than red.
Pisces
Pisces likes products that fit in their travel bags. They are always on the move, and they don't want their makeup paraphernalia to get them delayed at the airport. For you wander-lusting souls, this fall will be all about mascaras that bring out you signature style. However, according to the stars, toward the end of fall, you might want to invest in understated lashes and up your eyebrow makeup a few notches higher.
---
Suggested read: #AstroSpeak What Show To Watch On Netflix According To Your Zodiac Sign
---
That is a wrap on today's post on, The Best Eye Makeup For Fall, Based On Your Zodiac Sign. Did you find this useful? Let us know in the comment section below. If you have any recommendations of your own, then do share them with us!
To receive these posts in your inbox, sign up for our daily newsletter today. Our posts come wrapped in love!
See you again tomorrow.
Featured image source: Instagram 
Summary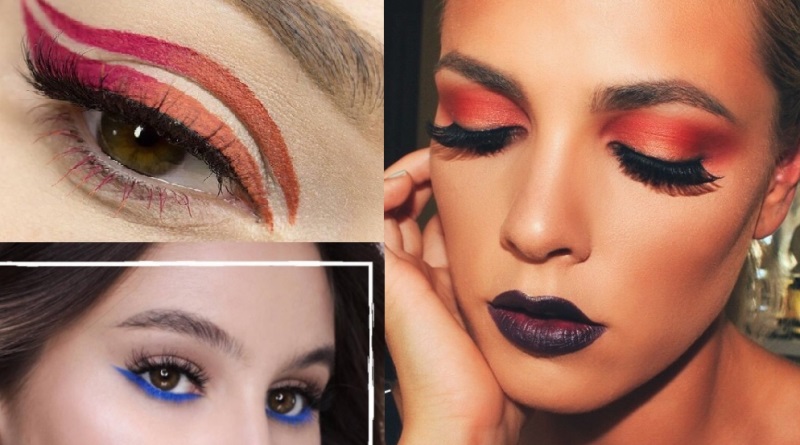 Article Name
Eye Makeup For Fall, Based On Your Zodiac Sign
Author
Description
In today's post, we will tell you everything about the best eye makeup for fall based on your sun signs.