Today can bring in a strong desire for self-improvement along with minor crises that can alert us to the pitfalls of transformations that haven't been thought through. The planets are aligning to shift your focus to editing, revising, modifying and updating key elements of your life in order to allow for personal growth. However, the improvement needs to be a gradual process that unfolds little by little instead of an overwhelming extreme that can cause disorientation and paranoia. Your need to gain control of the situation still remains paramount but you need to watch your step and be cautious of making sweeping changes suddenly. Try to tap into the available energies of the day to calm down and think through your plans.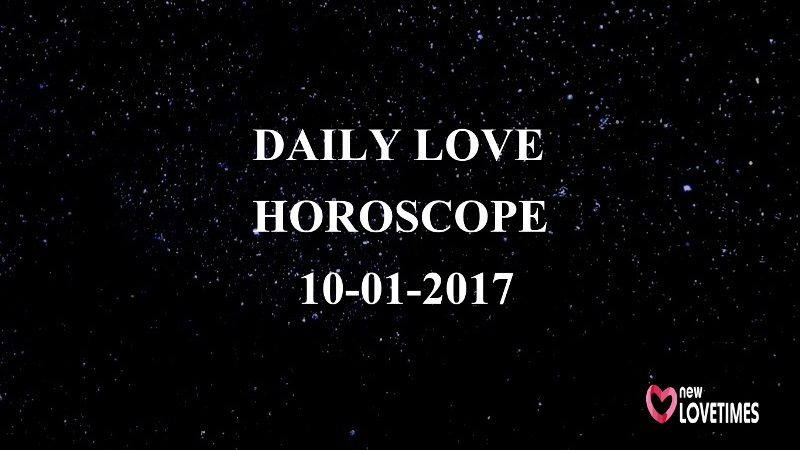 Want to know more about your day? Read your daily love horoscope here:
---
Suggested read: The naked truth about why you pushed him away, based on your Zodiac
---
Aries horoscope
Love and relationships:  Emotions remain steady and you are looking for predictability in your relationships today. However, do not allow your need for certainty and assurance to slip into the rut of routine.
Health:  The energies for today are rather free-flowing and easy, so tap into them to enjoy a day of spiritual awakening.
Work:  You may need to clear out the path of past omissions, negligence and mistakes at work in order to pave one that can move you forward.
Money:  Be mindful of your investments today- as you are likely to miss out the fine print.
Favorable color: Red
Taurus horoscope
Love and relationships:  You may be susceptible to small annoyances as you tie up loose ends in your personal realm- but it is nothing that a lively spirit and a positive mindset can't beat.
Health:  It is time to clear out your schedule for a refreshing jog or a brisk walk.
Work:  You may need to be mindful of the communication at the workplace as one inappropriate word can cause a lethal misunderstanding. Also, matters long delayed or overlooked may demand attention.
Money:  Doing up a reinventory of your finances might help you ascertain your financial standing and make the appropriate edits to build up your assets.
Favorable color: Cobalt blue
Gemini horoscope
Love and relationships:  It is an ideal time to reconnect with your deeper needs and figure out what you want from your relationship.
Health:  A major sludge of work begins in the coming days- so take things easy and give yourself ample room for preparation.
Work:  It is not the time to give up on a project but attend to details that will help clear out roadblocks and set the ball rolling for making progress.
Money:  Thinking of new ways to bolster your income may come in handy for the predicted surge in expenses in the foreseeable future.
Favorable color: Grey
Cancer horoscope
Love and relationships:  Relationships tend to fare well with patience and it is recommended that you wait out the bigger commitments- and take things slow.
Health:  It is advisable to take the time to rest and rejuvenate yourself to meet the challenges of the upcoming days.
Work:  You need to be very careful with your relationships with higher-ups in the office. It may be best to toe the line for now and avoid any flare-ups.
Money:  Avoid brash beginnings and signing on the dotted line today.
Favorable color: Sky blue
Leo horoscope
Love and relationships:  Watch out for relying too heavily on your partner for things that can be handled independently.
Health: An eye infection may cause undue stress. Visit an ophthalmologist at the earliest.
Work:  While it may be a good idea to take care of unfinished business at the moment, it is best to wait out launching an important initiative or getting into a project. Stick to devising strategies and laying the groundwork for now.
Money:  It is a good time to pay off debts as well as recover loans.
Favorable color: Ochre
---
Suggested read: The only advice you need to be successful, based on your Zodiac sign
---
Virgo horoscope
Love and relationships:  Looking to the past may enable you to find answers for pressing problems in the present but you must be cautious to handle the matter with extra tact, especially when you are communicating with your significant other.
Health:  You may want to reconsider pushing yourself for a more rigorous workout regimen.
Work:  It is an excellent day to tick off items on your to-do list- so any long due projects, overlooked errands or delayed plans should be cleared off the table.
Money:  Clear up long standing debts and settle accounts now. Also, remember not to enter long-term agreements, particularly related to shared assets and finances in general.
Favorable color: Crimson
Libra horoscope
Love and relationships:  Relationships may be progressing rather slowly today- but it is best not to rush things in romance and handle your interactions with tact and patience.
Health:  You may want to take some time off your hectic schedule to relax. Try meditation or yoga.
Work:  It is a good idea to look to a pet project to reawaken a worthwhile pursuit at the workplace.
Money:  Get over a hump by handling what's demanding immediate attention. You cannot hold back important decisions owing to skepticism.
Favorable color: Magenta
Scorpio horoscope
Love and relationships:  Some misunderstandings or missed directions are likely to crop up in romance. However, your planets are going to turn more direct- so avoid overstepping the mark in order to fix things and let them take their own course.
Health:  A chance encounter with a fitness enthusiast may motivate you to make helpful change to your own regimen.
Work:  An initiative at work may require your immediate attention and it is best to avoid carelessness at the moment- as a senior is directly watching over your actions.
Money:  It may feel like you are tending to square one and not moving anywhere with your finances- but have patience, for you are only clearing out roadblocks.
Favorable color: White
Sagittarius horoscope
Love and relationships:  Matters from the past gain prominence but you have mastered the art of tactical communication and have nothing to fear on that front.
Health:  Avoid going overboard with your health routine- as you may end up exhausting yourself.
Work:  While it is always a good idea to watch your communications, a straightforward approach seems to be your surefire success formula.
Money:  A last-minute check on paperwork never hurt anybody. Just saying.
Favorable color: Indigo
Capricorn horoscope
Love and relationships:  You are feeling particularly competent to handle emotions and may feel tempted to extend your insightful draw to relationships beyond the ambit of romance.
Health:  You may require more than a push when it comes to sticking to your workout plans. Ask a spouse to keep a tab.
Work:  Seeing things for both their strengths and weaknesses may work in your favor. Your rational assessment can be the driving force behind an upcoming appraisal.
Money:  You may have a momentary monetary crisis but trust your intuition to walk you through.
Favorable color: Orange
Aquarius horoscope
Love and relationships:  You are prone to a noncommittal attitude today, as you attempt to find yourself. While immensely rewarding for you alone, this may lead your partner down the path of frustration.
Health:  There is less stress on both your mind and body and this is the perfect time to amp up your fitness game.
Work: Your go-getter ambitious nature seems to be placing you in the right place at the right time today. Make best use of the situation.
Money: Money isn't a cause for concern at the moment. Try to not go reckless with expenditure, though.
Favorable color: Black
---
Suggested read: Are you smart with money? We have the answers, based on your Zodiac
---
Pisces horoscope   
Love and relationships:  You are likely to form new connections that offer an opportunity for spiritual growth or intellectual progress.
Health:  Try to bolster your energy levels by going for relaxing walks after work instead of dashing to the gym.
Work:  If you can channel your motivation right, you may be successful in pushing your projects ahead. But mishandle, miscalculate or push the situation and you may only end up frustrated.
Money:  Watch out for impatient or hasty investment decisions.
Favorable color: Gold
Sign up to our newsletter to receive your daily love horoscope in your inbox. It comes enveloped in loads of love!
Summary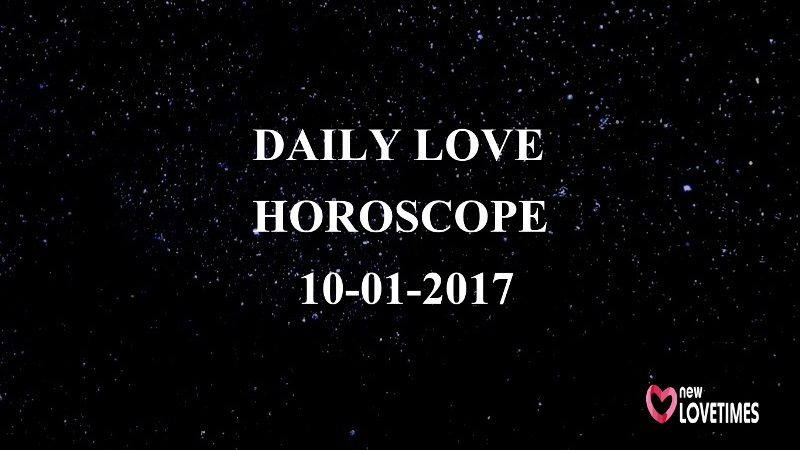 Article Name
Daily Love Horoscope For 10th January, 2017
Author
Description
Here's your daily love horoscope for today. Check it out to see what the stars, the planets & the universe have conspired for you!