Treading lightly today is advised as opposed to putting too much pressure on ourselves. We may be exaggerating our capabilities and taking on much more than we can handle. While it is recommended that one push one's boundaries and try to achieve bigger and better things, it is wise to watch out for overreaching. We humans have a tendency to overlook a lot when we set out to prove our mettle. Err on the side of caution by not losing sight of the bigger picture and other elements in the equation.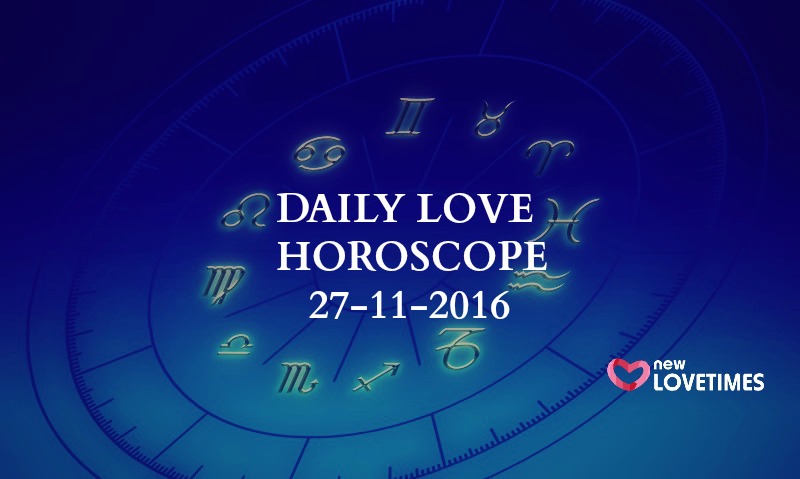 Of course, our daily love horoscope can help you learn better:
---
Suggested read: This is how you will get over him, based on YOUR Zodiac sign
---
Aries horoscope
Love and relationships: There might be a conflict that directly pits relationships against career. Consciously opt to tone down the anger and assure your partner of their importance in your life.
Health: Taking intermittent breaks during work to refill your energy reservoirs is a must today.
Work: Pressure to perform mounts but you aren't in the mood to play by the rules. Howsoever you wish to accomplish your goals, try not to overwork yourself to the point of exhaustion.
Money: You may do well to rearrange your funds in order to assess your financial situation better.
Favorable color: Plum
Taurus horoscope
Love and relationships: Aim to get more of adventure and experience as you move forward. You will have to look within for answers that aren't forthcoming.
Health: You are brimming with energy at the moment, but deep down you feel an unknown void. Meditation can help.
Work: You are trying to get much more than you have, but don't push too hard. Draw upon your patience barrel to work hard, without putting undue pressure on self to attain unreachable goals.
Money: You are bored with the way you handle your finances. You may want to switch paths- but be careful.
Favorable color: Olive
Gemini horoscope
Love and relationships: Stagnancy in relationships can bother you today, but look for solutions instead of fanning conflicts and controversy.
Health: You may want to take special care of your eyes, as you haven't slept well in the past few weeks.
Work: You should aim to put yourself in a stable position rather than trying to do everything at once.
Money: There can be a difference of opinion with a partner about money- but make sure to not engage in a power struggle.
Favorable color: Peach
Cancer horoscope
Love and relationships: There can be a palpable tension in your relationships today, Cancer- just remember not to force things to be the way you want them.
Health: Competitiveness at the gym can be a good thing- just remember not to tear your muscles when you switch the fierce streak on.
Work: You may have to face unpleasant circumstances in relation to colleagues to realize your own potential. You have a lot on your plate, so try not to deal with everything simultaneously.
Money: Your ambition and income are separated by a wide chasm and you may want to take concrete steps to bridge that gap.
Favorable color: Maroon
Leo horoscope
Love and relationships: If you have been grappling with control issues in a relationship, today is the time to iron out the creases.
Health: Try to pace your work, so you get ample time to remain centered when it comes to self-care. You need the peace.
Work: While the desire to succeed at work reigns supreme, you shall also be inclined to pursue personal interests actively. The competition can leave you exhausted.
Money: Do not drain out all the dough you have been saving. Save for rainy days.
Favorable color: White
---
Suggested read: Know who to date according to Zodiac
---
Virgo horoscope
Love and relationships: Tension pertaining to personal relationships figure strongly in your charts, especially if you have reached near-obsessive levels about your expectations of how things should be.
Health: Try a couple of breathing exercises to ease the anxiety.
Work: Expectations from you are likely to be high, so gear yourself to deliver or else you may slide down a notch or two.
Money: Tensions pertaining to money are likely to crop today but if you do not have a solid plan in place, you are only going to spin your wheels.
Favorable color: Crimson
Libra horoscope
Love and relationships: More is not always more, if you cannot make a decision among the choices available. You need to settle with one possibility in your mind rather than entertaining all that are available.
Health: Avoid taking on too much and devote some time to taking better care of yourself.
Work: You are getting closer to your goals today, though you may not see it. Just fine-tune your expectations and you shall be good.
Money: Try to steer clear of a serious investment today.
Favorable color: Brown
Scorpio horoscope
Love and relationships: You may feel haunted by the past or a fear and things are going to remain that way until you face the origins of the unsettling feeling and try to tie loose ends or resolve it.
Health: Restlessness features strongly today and you may do well to get yourself out in the open for some exercises in fresh air.
Work: It's imperative that you do not let your thoughts trail off work and keep your focus on the task at hand. You can work with the distractions your mind is creating, instead of allowing it to work against you.
Money: Respect your money and don't throw it away on trivial pursuits, there may be a big fruitful investment in the future.
Favorable color: Rust
Sagittarius horoscope
Love and relationships: You may feel a wee bit unsure about the progress in your relationship. If the fear is acute, you may want to step back and introspect rather than allowing things to advance.
Health: Skin related issues can create stress for you today. Sleep well and let your skin heal.
Work: You may want to postpone your assignments and projects as you wish to sort out the things in your head. It's a good call.
Money: Keep a tight budget as you would need to spend when the time is right on important life investments.
Favorable color: Tan
Capricorn horoscope
Love and relationships: Life is always giving you chances to forge stronger bonds. Strengthen your relationship by communicating with your partner in earnest.
Health: Make sure you exercise and keep yourself charged and full of positivity.
Work: Challenges at the workplace shall allow you to realize your full potential.
Money: It is time to loosen the purse strings and start spending on stuff that you want. Go pamper yourself.
Favorable color: Fuchsia
Aquarius horoscope
Love and relationships: Love has a tendency to surprise us when we least expect it. This is your time to reciprocate. Shower your loved ones with some attention.
Health: You may want to stick to home-cooked food instead of dining out.
Work: You need a break from your wonky work hours and it is well-deserved. Go, indulge yourself.
Money: You may want to lay a solid foundation for your finances this year. The time to begin is NOW.
Favorable color: Turquoise
---
Suggested read: What is your sexiest quality according to zodiac?
---
Pisces horoscope   
Love and relationships: An old flame may come back and you shall feel torn between the pull of the familiar and the magnetism of the new. Do not take a hasty decision that you may end up regretting.
Health: Exact revenge on junk food by dropping those kilos at the gym. The treadmill's waiting.
Work: A colleague may try to pull you down. Handle the situation with tact or else you may end up hurting yourself more than create any harm.
Money: You need not worry about lack of money this week, but look at how you can spend wisely with maximum return.
Favorable color: Emerald
Sign up to our newsletter to receive your daily love horoscope in your inbox. It comes enveloped in loads of love!
Summary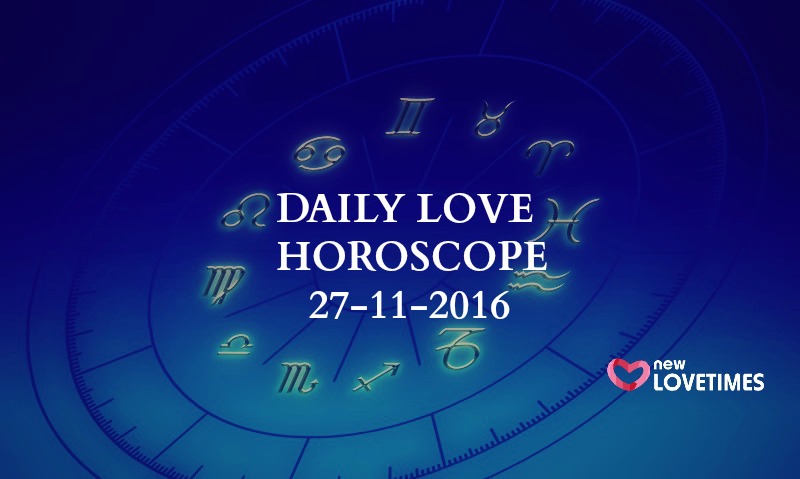 Article Name
Daily Love Horoscope For 27th November, 2016
Author
Description
Here's your daily love horoscope for today. Check it out to see what the stars, the planets & the universe have conspired for you!