Scenario 1: April 6th is Gita's birthday and she's expecting to be wished by her boyfriend, Ram, whom she's been dating for quite a while now.  
She asks, "Aren't you forgetting something?"
He ponders for a few moments and then says, "Oh yeah, I totally forgot about the presentation today. Thanks for reminding me, hon."
Image source: Pixabay, under Creative Commons License
He's then off to his workplace – oblivious to the hurt he's caused, and she to her workplace – hurt and upset that he didn't even wish her, let alone give her a thoughtful gift. But she's hopeful that maybe, just maybe, he'll remember and wish her during the course of the day. No go.
In the evening, when she gets back home, he's already there with a couple of his buddies to watch the latest IPL season's first match. He really doesn't remember that it's a big day in her life. How many times does a girl turn a quarter of a century in life? All her castles in the air that she'd painstakingly built during the day crumbled like cookies.
To add insult to injury, he says, "Hey, hon. We're gonna watch the game here. Remember, I've been waiting to watch this game for the past couple of weeks? That's all I've been yapping about," and grins. He remembers a stupid cricket match, but he can't even be bothered to remember her birthday.
---
Suggested read: Thoughts every girl has when her boyfriend makes her angry
---
Scenario 2: September 16th is a very important date in Kavya and Aditya's lives. It was the day they met three years ago and fell in love. Madly. Need I say more? No? Yes, I do.
Image source: Pixabay, under Creative Commons License
Kavya is excited and wishes Aditya 'Many Happy Returns of the day' on the morning of the very special day. He has this blank look on his face which really is like Kavya getting sucker-punched in the gut. To her horror, he then says, "I think my birthday is still a couple of months away. Thanks anyway sweetheart." He gives a peck on the obviously shell-shocked Kavya's cheek and saunters off to run his errands.
Fact 1: Men are not good with dates. They're in their own little world of work, sports, cars, gadgets, and totally forget the important events such as girlfriends'/wives' birthdays and anniversaries.
Truth: It's not intentional. But it sure does seem that way to the person on the receiving end of this forgetfulness.
Fact 2: Men hear women talking. But they don't listen.
Truth: Women want their men to listen to them with an empathetic ear and not just hear them.
1. Express your hurt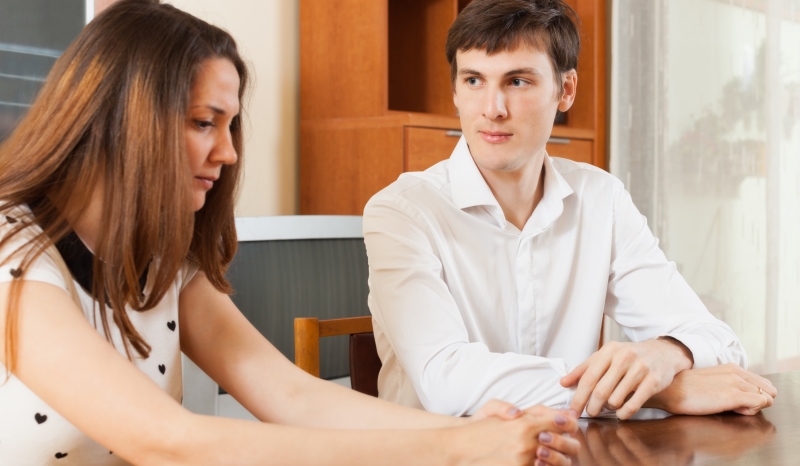 Image source: Shutterstock
When you're hurt, you're hurt. Let your man know that he's hurt you by forgetting a very important day in your life. If he has a genuine reason to have forgotten the important day, forgive him and move on. If he offers to make it up to you, be a little wicked and ask him for that expensive piece of jewelry, that you've lusted after for quite some time now, as his atonement for his forgetfulness. 😉 Don't be coy, but agree to his peace offering and you'll both feel good that everything is alright.
2. Help for the forgetful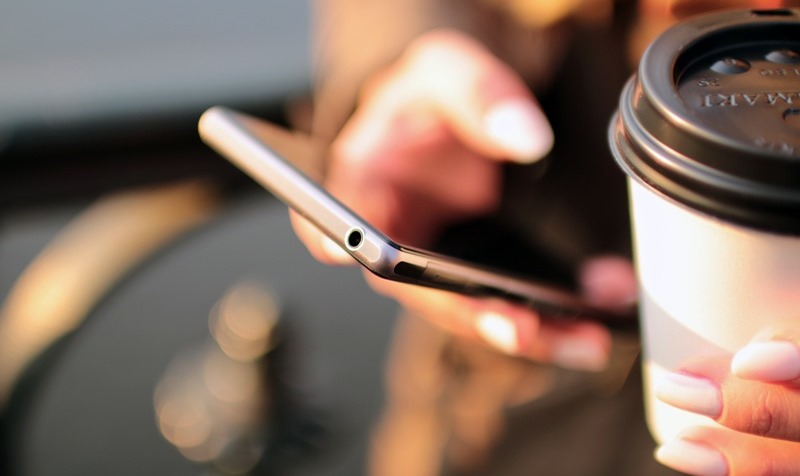 Image source: Google, copyright-free image under Creative Commons License
For all you women/girls out there, help your men out by giving subtle or not too subtle hints that a big day is coming up in a week or two. I know it's not romantic to have to prod your men into remembering stuff and then getting the romantic evening you want. But it's a better alternative to spending your important day wallowing in self-pity or hope that he'll finally remember and come running to you.
Even better, get him to download a calendar/day planner app and put in reminders for all the important dates of birthdays and anniversaries. As an alternative, you can even set up automatic email reminders that are sent to him on the important days. Tell him to sign up for one of these reminder services and breathe a sigh of relief that you don't have to worry about next year.
---
Suggested read: 25 telltale signs you're going steady with your boyfriend
---
Forgetting a birthday or anniversary doesn't need you to contemplate the end of an otherwise beautiful and supportive relationship. After all, you didn't start a relationship with him because of his gift-giving abilities, right? Look on the bright side of things and forgive him for this transgression.
Warning
If your man forgets in spite of all the reminders and your subtle hints, then he needs a serious ass-kicking – that he richly deserves. Sit him down and have a serious talk about what's really the matter – whether he has problems on the work front or if he's not that invested in the relationship as you are. If it's the former, you can get past it and support him in his hour of need. But if it's the latter, then you have to have a serious introspection as to where the relationship is going.
Featured image source: Pixabay, under Creative Commons License
Summary
Article Name
Ghajini - Dealing With A Forgetful Boyfriend
Author
Description
Does your boyfriend forget important days and anniversaries? Then you've come to the right place. Here's how to deal with a forgetful boyfriend.