Quite apart from the Western fixation on bronzed complexions, Indians find skin tanning an extremely irritating situation. Darker skin tones are not considered attractive here, and with each passing summer more and more people visit salons and parlors to get rid of their summer tans. And what is more – simply layering your skin with sunscreen is definitely not going to prevent that atrocious tan from spoiling your skin tone.
The sun emits UV rays that increase the melanin content of the skin, leading to dark pigmentation. These effects can be reversed by using a number of homemade packs for suntans. You can apply these packs on your face, arms, feet, or any other body part that has to bear the wrath of the sun every day. They are extremely effective in removing a newly-inflicted tan. Some extremely effective homemade face packs to remove sun tan are:
1. Buttermilk
Image source: Google, copyright-free image under Creative Commons License
This unsuspecting ingredient is perhaps your easiest ticket to bid adieu to your sun tan problems. Just dilute some yoghurt in water, the end result of which would be buttermilk. You can apply it all over your face and other tanned parts of your body, then wash it off. For a better effect and faster results, add a splash of lemon juice – lemon has natural bleaching properties that help your skin get rid of dark overtones. Do it regularly for excellent results and healthy, glowing skin.
2. Raw potato
Image source: Google, copyright-free image under Creative Commons License
The humble potato lying in your kitchen works wonders for tanned and even burnt skin, with its high Vitamin C levels and natural bleaching properties. Take two or three medium-sized potatoes and peel off their skin. Then chop them into chunks and put them inside a blender to make a paste out of them. Now your pack is ready and you can apply it all over your face and other affected areas. Let it dry for 30 minutes and then wash off with water.
3. Gram flour
Image source: Google, copyright-free image under Creative Commons License
Gram flour exfoliates the skin and helps remove dead skin cells, making it very useful in treating a suntan. You can either use gram flour available in the market, or make a paste of whole green grams. Mix the gram flour in water and apply the paste all over the affected skin area. Let it dry for 20-30 minutes, and then wash it off with cold water. Follow this routine twice a week for a couple of months. For more effective results, use rose water instead of plain water, as it will refresh and soothe your skin. You can also mix lemon juice and yoghurt with the paste.
4. Tomato juice
Image source: Pixabay, under Creative Commons License
Just cut a tomato, extract its juice, and rub it all over the tanned area. It will help your skin get rid of the tan and retain its original skin tone. For better results, mix yoghurt with tomato juice and leave the pack on your skin for 10-15 minutes to completely dry up before washing it off.
5. Papaya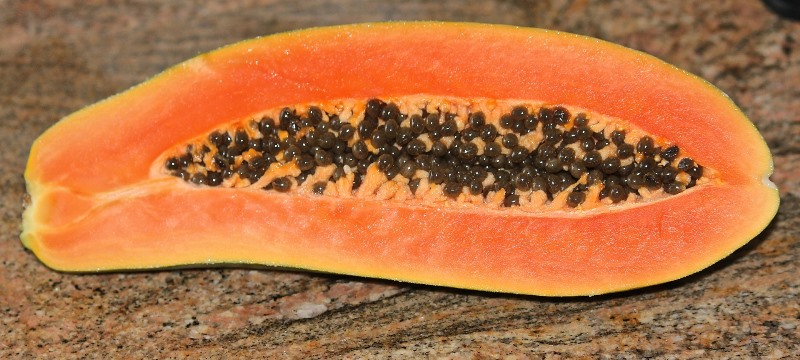 Image source: Pixabay, under Creative Commons License
Besides being an excellent cleanser, papaya also helps remove a tan, giving you a clearer, glowing skin. It is also extremely easy to apply as a face pack. Just mash a ripe papaya into pulp and apply it all over the affected areas. For better results, add honey to the papaya paste and apply the mixture on your skin. Leave it for a few minutes before washing it off with plain water.
6. Saffron and milk cream
The properties of saffron as a skin-lightening agent have been widely touted. Mix saffron with milk cream, then leave the mixture overnight. Once the pack is ready, apply it over the affected areas. This pack gives immediate results and you will see a visible reversal of your skin tone after the first use itself.
Suntans are a major headache, but you no longer have to fret and fume over it. Your kitchen has the answer to all your major beauty needs. Forget spending a fortune for healthy skin – just rush to your nearest grocery store and get some veggies and fruits. What's more, these natural homemade packs are easy to make and easier to apply, without being loaded with artificial chemicals. So just let go of any hesitance and inertia you may have, and make an all-natural and highly effective face pack for your skin.
Featured image source: Shutterstock
Summary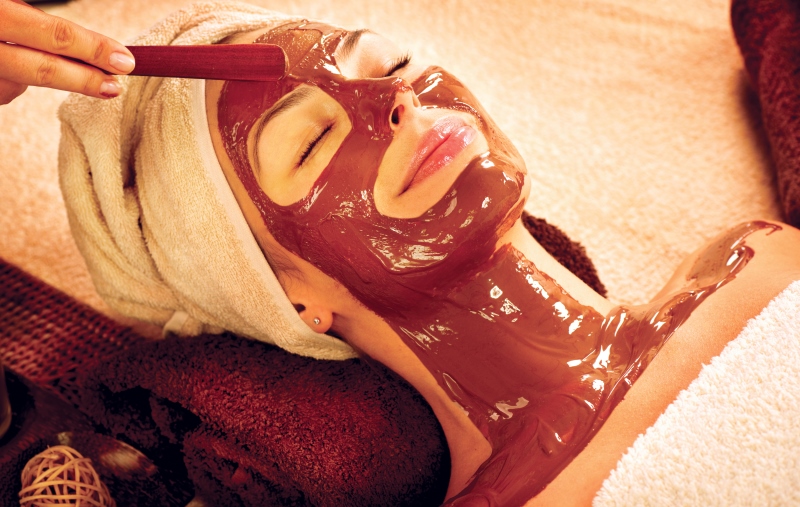 Article Name
6 homemade face packs to reverse your sun tan
Author
Description
Sun tans can cause much grief for women, especially in India. Here are 6 homemade face packs for sun tan that are effective.