"A lot of pressure, dude! If I can be honest, all I ever want to do on Valentine's Day is to watch Netflix and sleep!"
"Shouldn't we be loving (or at least liking) every day?"
"Damn love! We accept credit cards, Sir!"
"I heart Valentine's Day! It is the day you can tell your special someone that you love him!"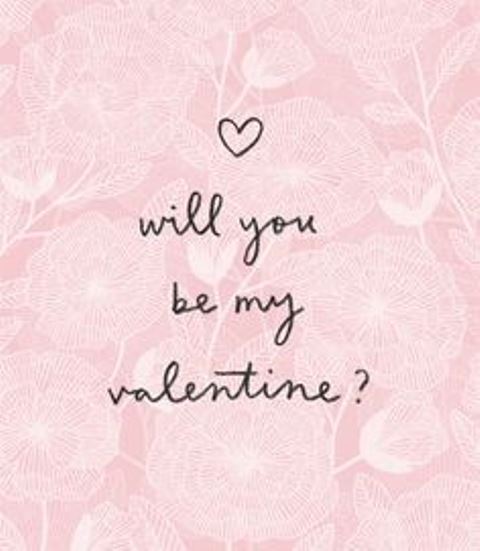 Image source: Google, copyright-free image under Creative Commons License
---
Suggested read: 20 special Valentine's Day gifts for every couple
---
Different people, different opinions! For some, it is the day they have been waiting for oh-so-eagerly while for others, it is purely dreadful. *Singles nod approvingly* But the people having it worse than the singles are the ones who have been in a long (emphasize the 'O'!) relationship! Not a fun feeling, indeed. And then there are those Capitalist-shaming, bourgeois-bashing activists, who believe this day, which was supposed to be a happy holiday, has been converted into a commercial loot! Why am I blabbering it all out? Hear it from the horses' mouths!
Here are a few opinions some people cared to share with us about their feelings towards Valentine's Day, which, by the way, is only a few days away!
1. What is your issue with Valentine's Day?
Karan, 26
"My issue is not about being mushy or expressing love to the person concerned. My issue is about being required to do that on the 14th of Feb! I feel that people find a zero connection with that date. It's like every year on this day, we are being commanded to be 'romantic'! Romance is more of an organic thing, a kind of a 'Cialis moment'! Cialis, I mean the drug designed to cure erectile dysfunction. It has a special moment to feature during T.V. commercials. So love is like that. It cannot be commanded!"
This guy surely knows his analogies!
---
Soumendra, 29
"I know that Valentine's Day is all about couples coming closer. That way, it is a noble idea. But what about the couples fighting on Valentine's Day because of Valentine's Day? Somebody should look into that! I have had them when I was dating. If I couldn't buy a good enough gift or put in much time in planning a special Bollywood-y Valentine's Day dinner date, love changed into war in no time!"
---
Pritha, 16
"I hate everything about Valentine's Day. I hate the colors and the cheap chocolates and the pressure that it puts on people. Cupids are stupid! If you cannot come up to me and tell me what's in your heart on any day, how the heck are you supposed to muster the courage on Valentine's Day?"
---
Soham, 23
"To be very honest with you, I hate it coz I've got none! And also because I think it is a commercialized scheme to make people buy fleeced red and pink crap!
---
Arpita, 30
"I hate it because I have to wear this leopard lingerie that I repel!"
Ah, the things that we do for love! 😉
---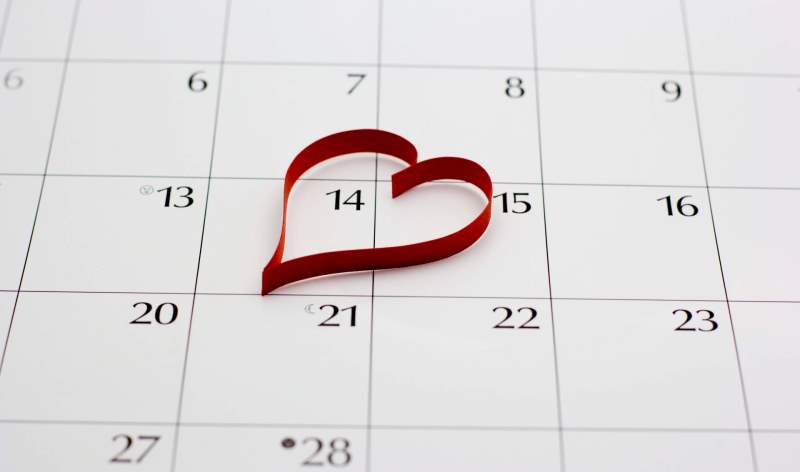 Image source: Google, copyright-free image under Creative Commons License
2. Describe the perfect Valentine's Day
Leena, 27
"According to me, the perfect Valentine's Day is not something which can be described with a list of things to do on Valentine's Day or may be a particular romantic place that one can visit. I think it is about who you spend the day with, doing something that you both enjoy doing. Could be anything. There a lot of things to do on Valentine's Day. I personally like bowling!"
---
Deep, 20
"A perfect Valentine's Day for me? By the way, I am single! Yeah, so my idea of a perfect Valentine's Day is spending it on dates with different people. Individually, you know… Not like a college fest!"
---
Brett, 26
"My perfect Valentine's Day… Mm… I think a sleepover at my girl's place for the night. Though that's what we do every weekend!"
---
Abhishek, 35
"Spending the whole day with my wife. Going for a movie and then lunch may be. Just the two of us. That's good enough for me"
---
Suggested read: 10 things NOT to do on Valentine's Day
---
3. What are you gifting your significant other this Valentine's Day?
Mayukh, 42
I am currently not dating. But if I had a significant other, I guess I would buy her a box of her favorite chocolates and a pair of some trendy boots, considering how much women love their shoes!
---
Rhiday, 21
"We have been dating for a year now. This will be our first Valentine's Day and I am sure you know how f***ed I am! *Laughs* I am thinking of getting her an Elizabeth Arden this February. She's been wanting one for quite some time now!"
---
Fatima, 24
"I think Valentine's Day is all about showing your love, and that can be done best with food. It gives a personal touch that gifts bought from any store lack. I am cooking him his favorite dishes!"
---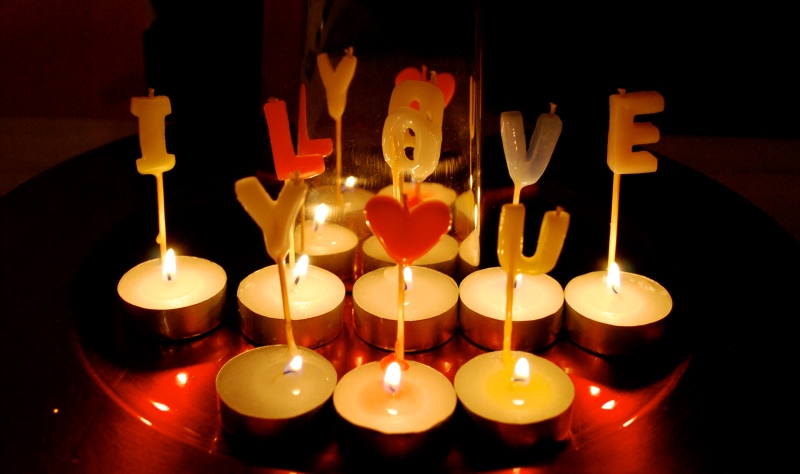 Image source: Google, copyright-free image under Creative Commons License
4. Do you think Valentine's Day is overrated?
Serene, 50
"I do think Valentine's Day is overrated. I know many believe that it is a day for the young, but I disagree. It is a day to celebrate your love for someone who may already be in your life or you may be pursuing them. Going big on one day while also showing appreciation on other days, is the right approach, I think."
---
Naghma, 23
"Yes, I do think it's overrated. You know, the amount that people splurge on this day is like crazy! But at the same time, Valentine's Day is also a good reminder to treat your better half to something special. At least on one day even if it's for a little while. Other than birthdays and anniversaries, people don't really get a chance to go for a lavish treat. So I think I like it, though I am not saying it's not overrated!"
---
Saheli, 25
"I don't think it is overrated at all! I think people should look at it as a chance. A chance to make their special someone really happy. Giving them all their attention for that day or planning for that day. Nowadays people spend more than 12 hours in their cubicle. I think the 14th of Feb is the day you must take leave, call in sick, perhaps!!!"
---
Vishal, 22
"It's crap! People go to the same restaurants, order the same dish or visit the same people. How boring is that? I think what would be more intimate, and relaxing at the same time, would be going to a less crowded and a quieter place. A villa on the outskirts of the city may be. The long drive will add to the romance! Single people should just do what they do on other days rather than feeling like the third wheel!"
---
Shivaan, 31
"I think everything about the day is overrated. From the flowers to the chocolates. But one thing that I can tell you is that girls love both of them! I'm guilty of using them for more than 5 years now!'
---
5. What's your favorite thing about Valentine's Day?
Barkha, 28
"Dressing casually and going for a brunch to an Italian restaurant. Talking over mulled wine!"
---
Matthew, 34
"Flowers and chocolates are too generic, I think. What I like about Valentine's Day is how her eyes light up when I gift her something that I made myself. Last year it was a glowing jar with 365 chits in it, each chit saying why she is so special. This year, I am giving her a bigger surprise!"
---
6. If you aren't seeing anyone, how are you planning to spend Valentine's Day?
Deep, 20
"Well, I have college in the morning. But I will wear red just to look festive. I will let my classmates presume that I am going on a date after class. Just coz I don't have a conventional reason to celebrate the 14th of Feb, in no way means that I will spend it on my couch, grouching about it! Love is a feeling. I will celebrate it the way I feel like! No pressure."
---
Suggested read: 14 creative ways to make your Valentine's Day special
---
Myra, 28
"I am in an open relationship with a woman older than me. I am planning to go out on some dates and get to know more about them. That's how I will get to know more about myself too! When dating LGBT and straight people, both, there is something that one must keep in mind. That is, taking things slowly. You need to assume that you are with that person for friendship alone. To know each other better. You should never rush things or you are sure to get your heart broken, coz they may not be dating for the same reasons that you are! The bottom line is, have fun and be original! Don't appear desperate or even too cold."
---
Nanda, 17
"I am not seeing anyone, so I will just spend it with my good friends in a café, may be. No plans yet."
---
And then the creep,
"Are you single?"
No, I am 'too much' in a relationship and plan to spend it with him, doing the thing that we do best… eat! Valen'dine', as they say!
Hope your Valentine's Day is as rocking too or better may be. See you until next time. Keep us posted about what your plans are or your feelings about Valentine's Day. May be we will cheer you up a little, if required. Bye-bye!
Featured image source: Google, copyright-free image under Creative Commons License
Summary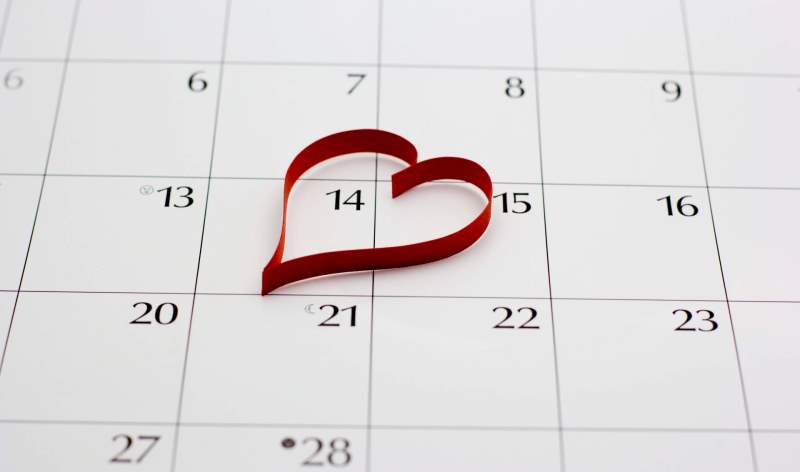 Article Name
How Men And Women Really Feel About Valentine's Day
Author
Description
Valentine's Day means different things to different people. Here are some people's opinions of the (slightly) overrated holiday.