Individuals are unique and quite obviously, when they come together to form a pair, they maintain their individuality! So, NLT thought that coming up with a definitive Valentine's Day gifts guide was not going to be of much help. Instead, we have imagined a Valentine's Day gifts guide for every kind of pair! You both could be workaholics and study buffs! Or, maybe, when together, you guys are the life of every weekender! We have included the adventure-loving adrenaline-rushers, and humble homebodies too, so you have nothing to worry about! The items on the list are easily available, unless you live in the North Pole! 😉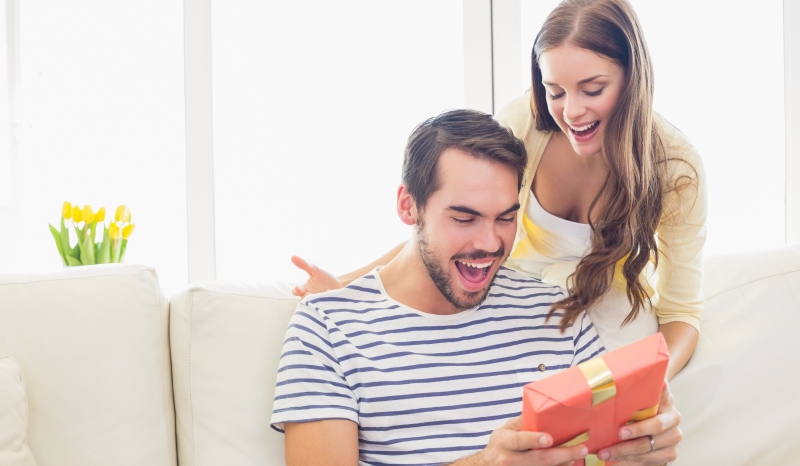 Image source: Shutterstock
Contrary to what most people think, celebrating Valentine's Day does not have to be a soppy cheese-fest filled with sugar and sentiments. It can be, but it, in no way, HAS to be like that! You may be a couple with a wicked sense of humor, who has a trove of inside jokes. In such a case, going for traditional boxes of chocolates and bouquets of roses can be a misfit. How about gifts that will evoke the LOL quotient in your relationship than the aww that you don't need! The silliest can be a spoon and a fork with inscriptions: 'spoon' me and 'fork me' on them! Now, isn't that the gift made for you?! It can also be a T-shirt that says: "I love you because we hate the same things!" 😉
Now this was the funny couple, but what about the other types? Don't worry we've worked each one out! 😉
---
Suggested read: 14 creative ways to make your Valentine's Day special
---
Between having to burden yourself with your relationship status, dinner dates and clothes to wear on that night, Valentine's Day turns into a nightmare for many! We don't want you to worry further about the right gift for your other half! Accordingly, we have gone ahead and culled out the best gift ideas for every couple that's been dating for a week or has been together since the ice age! All you need to do is identify which type you belong to and pick your gift! Happy shopping!
A. Couples who love adventure
Image source: Shutterstock
Valentine's Day gifts for you:
A geared bicycle
'100 Getaways around the World' by Margit J. Mayer
A trekking trip to the Andes
Hook-on leather bracelet
Throw on a knapsack, jump onto your new set of wheels, and the both of you are more than ready to set off for a new adventure! Since you are the adventuring kind, a couple that's outdoorsy with a very serious appetite for wanderlust, this is your list. In case you are still not sure where your next escapade will take you, then we suggest you get your hands on a set of travel and living books from your nearest bookstore. Once the destination is decided and checked off, kick up your trek style a notch higher with a pair of matching backpacks. You can even hook each other up, literally, with matching leather bracelets. A splitter can also be a very valuable though small gift if you guys want to have an intimate jam fest! Gift each other matching bikes which are certainly better than matching tattoos! In case you are looking for subtle Valentine's Day gifts, go for matching notebooks where you both can jot down your daily travel snippets! Think Roving Snails.
B. Couples who work out together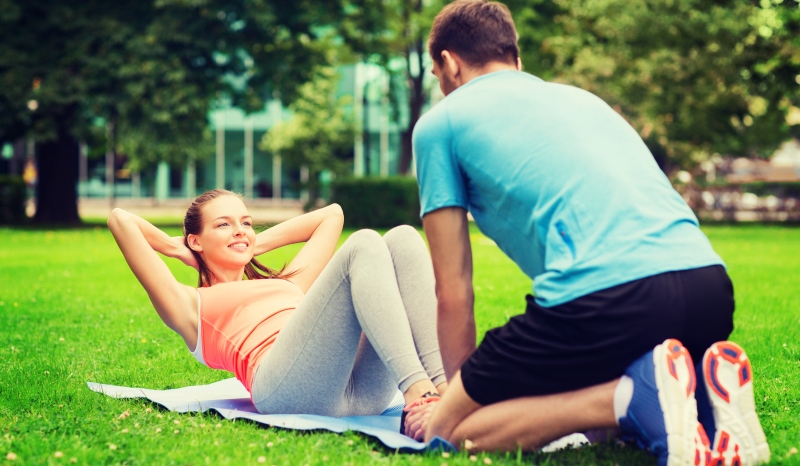 Image source: Shutterstock
Valentine's Day gifts for you:
Brand new gym gear
A pair of Nike fly knit lunar3 green running shoes
A challenge to the next marathon 😀
A complementing yoga mat
From marathon training to acrobatic yoga and CrossFit to Zumba, there isn't any work out that you both haven't tried! And the best part about the exercise sessions? You are together! It does not matter if you are lifting different weights or participating in a couples therapy programme, it's all about what gets you both going. Picking the gifts for such a couple isn't rocket science! It could be related to your need for staying hydrated throughout the 2 hours or a killer soundtrack on your iPod to improve your moves. You can stock each other's duffle gears with a new set of headphones or 'his' and 'her' water bottles, complementing yoga mats, or simply a matching pair of workout tees! I have a brilliant idea, keeping in mind how competitive both of you are! Gift each other a pair of fitness bands and see who packs in more and tougher activities during the day! 😉
---
Suggested read: 10 valentine's day food ideas you can whip up for your partner
---
C. Couples who are living-in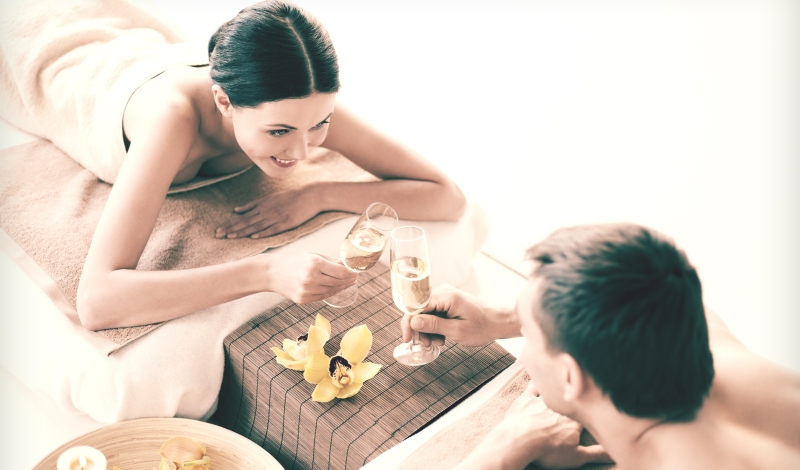 Image source: Shutterstock
Valentine's Day gifts for you:
A wine club membership
A couples massage session at the nearest spa
A coffee machine
A woolen, striped pullover
The city you call home may have many places to go and friends to see, however, for the two of you, there is no place you would rather be in than on your own couch, cuddling in between flutes of champagne, and Netflix binge sessions! If this is you, then a giant West Elm throw fit for two will work wonders! You can completely monogram it with your combined initials! You can even buy a set of cosy lounge wear! If you are craving to spruce things up with your staying-ins, you need not bother hopping into your car either. Just order a home delivery couples massage or team up and cook a six-course meal in your new kitchen set! And when you get up the next morning, you can just roll into your kitchen and delight in the fact that your significant other has brewed some coffee for you in your new coffee machine! Home is where the heart is!
D.Couples who party together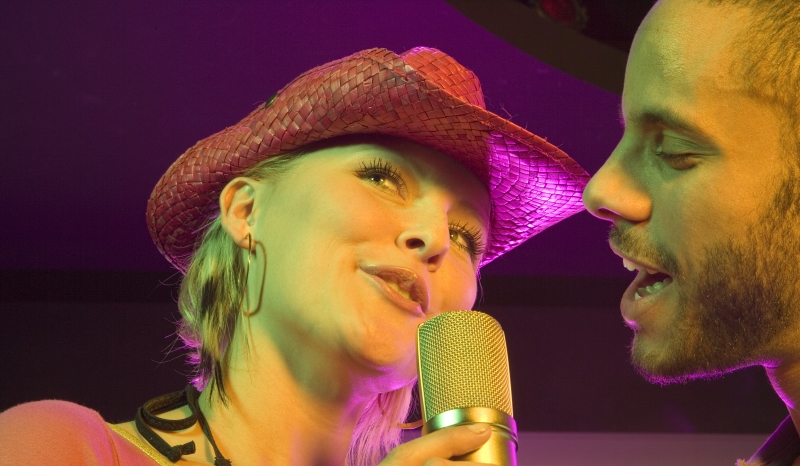 Image source: Shutterstock
Valentine's Day gifts for you:
A new wardrobe
A portable wine purse
A whiskey barrel with your initials inscribed
A smartphone printer
So the two of you are the life of every party you attend? Quite obviously, your needs and wants are very different from those of other couple types on this list, the same being true for every couple kind!
Talking about the two of you again: There is not a dull moment once you both enter the party scene. Your schedule, weekdays and weekends, are more or less jam-packed with happy hour dates and midnight escapades to your favorite nightclub. I am not even getting started on the parties that you are planning in your own pad! Since looking better than your best is vital for you party bugs, amp up your footwear pool with a new pair or may be add to your already magnificent collection of vintage wrist pieces! May be you guys are a little too old for something like a Slap the Bag, but that doesn't mean you can't give up on your good old boxed wine and get in a portable wine purse! See, the party is wherever you are! You can also purchase a whiskey barrel with his initials etched on it! If you want to up your cocktail game, book a place at your favorite bar and order in a personal bartender. Learn the ropes of mixology from the dude, and apply it to the comfort of your in-room bar! You can also get a smartphone printer to have a collection of all these memories that the two of you are making!
E. Couples who sleep… a lot!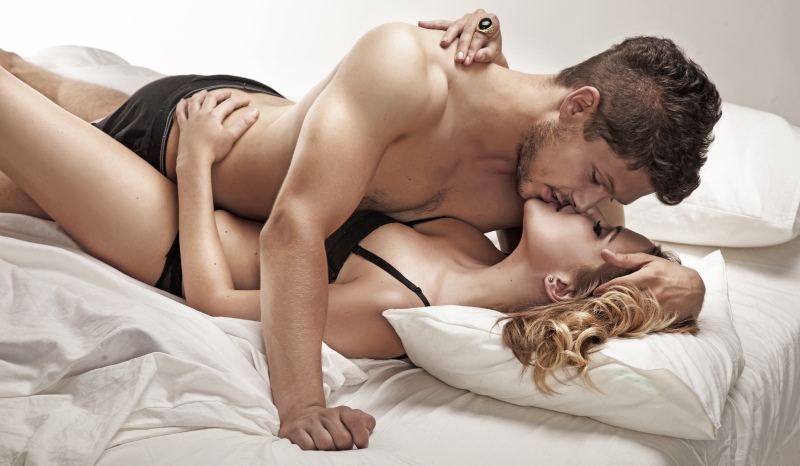 Image source: Shutterstock
Valentine's Day gifts for you:
iKamasutra App
Sensual bath gift set
Bondage seduction board game
Book a honeymoon suite
So your favorite place in the world is your bedroom? So clothing does not matter at all! 😉 There is not a position that the two of you haven't had a go at! I suggest you download the iKamasutra app, which, in case you didn't already know, comes with its own soundtrack! You can also get a sexy board game for each other and give it new meaning, if you know what I am talking about!! Don't forget, ladies and gentlemen in this group, that the build-up is often the best part. So spice things up by gifting her a sexy new set of lingerie that you can unclip and take her in for a steamy bubble bath! If you are high on romance, splurge on an expensive honeymoon suite to take things out of your den!
---
Suggested read: 15 gorgeous dresses you can flaunt this Valentine's Day party
---
Now, in case you are wondering if these are only for couples that have just started dating, let me tell you that married couples can have it sexier because they know each other better! Just relax and have more fun this Valentine's Day.
So if you are buying something for your partner for the umpteenth time and have run out of ideas, the above Valentine's Day gifts will help you. The purpose of our list is to show you that you can get a valuable gift for your partner, something that he or she needs, without breaking your bank account!
Every couple has a story to tell. Let your gift to your lover be a story in itself too.
Featured image source: Shutterstock
Summary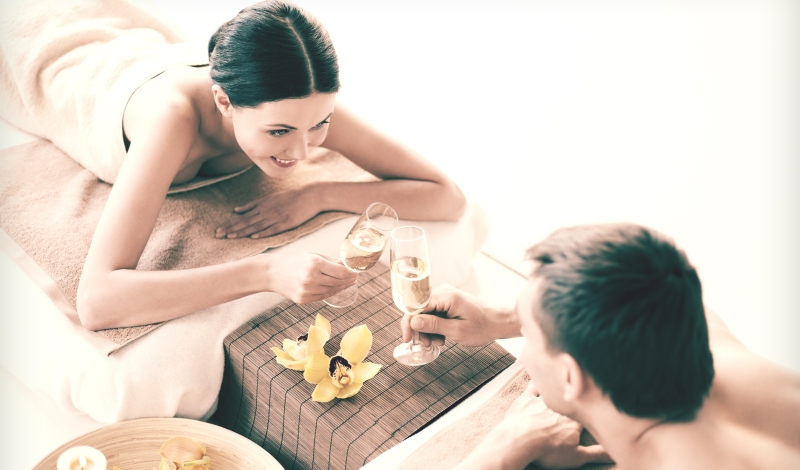 Article Name
20 Special Valentine's Day Gifts For Every Couple
Author
Description
This February 14th, don't gift the same old cliched things to your significant other. Instead, pick them from our definitive Valentine's Day gifts guide! :)