Cherries are one of the tastiest fruits ever and are extensively used in desserts. These fruits come in two basic types: sweet cherries (black cherries) and tart cherries (red cherries). However, both types have a hard seed at the center and a fleshy, low-calorie, pulpy exterior surrounding that. Apart from being tasty, cherries also have several health benefits that are both fascinating and highly effective once you are able to use this knowledge practically. 
Image source: Google, copyright-free image under Creative Commons License
Here are some of the better known benefits of cherries:
---
Suggested read: Unknown benefits of Granny Smith apples for your skin
---
1. Prevention of cancer
Image source: Pixabay, under Creative Commons License
Cherries contain compounds such as ellagic acid, limonene, and others. These elements diminish the harmful effects of cancer-causing carcinogens in the body.
2. Regulates blood sugar
The compounds present in tart cherry juice helps keep blood sugar levels in check, and also controls insulin levels by increasing metabolism.
3. Provides vitamins
Cherries are a rich source of vitamins and nutrients, such as potassium, manganese, and iron to some extent.
4. Great source of antioxidants
Antioxidants are essential for the skin. These antioxidants are found in the reddish-purple pigment of the cherries.
5. Relief from arthritis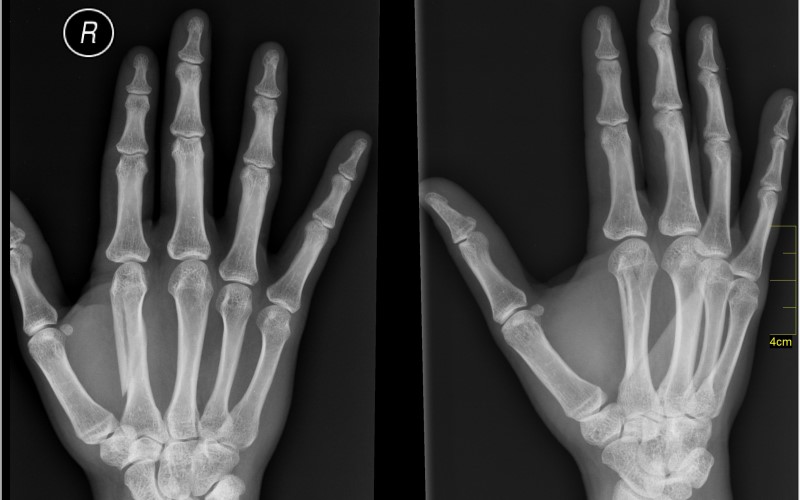 Image source: Google, copyright-free image under Creative Commons License
Because of its anti-inflammatory properties, cherries have been found to provide immediate relief for patients suffering from arthritis and gout by lowering the level of uric acid.
6. Calming effect
Because of the presence of things like melatonin, cherries help keep the mind calm by positively affecting problems such as irritability, anxiety, and insomnia.
7. Controls cholesterol
Because they are low in sugar, cherries can also help you control your weight by controlling your body's cholesterol intake
8. Helps in detoxing
The high amounts of antioxidants present in cherries act as a brilliant detox method, which cleanses bodily systems and increases immunity.
---
Suggested read: All the wondrous things that the humble aloe vera can do for your skin
---
General benefits of cherries
Cherries can be used and consumed in several different ways. If you are planning on eating these seasonal summer fruits, you can do so in the form of fruit cocktails, fruit salads, or as dried fruits. You can also enjoy them in desserts such as cakes, soufflés, and puddings, or  even eat them raw. However, there are other ways to use cherries to help improve the quality of your skin and even your hair. Read on to learn more about these methods.
1. Cherries are a great source of vitamins such as vitamin A, vitamin B, vitamin C, and vitamin E – all of which are needed by the body to give you a healthy and glowing complexion.
2. The antioxidants present in cherries help to prevent the growth and spread of cancer-causing cells and help the detoxification process of the body in general, while also acting as natural anti-aging substances.
3. Cherries have certain alkaline substances which are essential to maintaining the ideal pH balance of the body.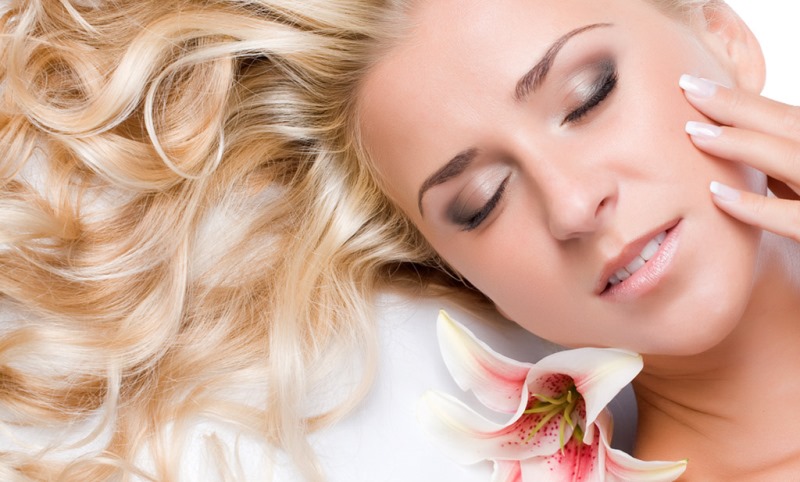 Image source: Google, copyright-free image under Creative Commons License
4. Cherry juice is a well-known skin lightening agent. You can use it for fairness as well as removal of dark spots and blemishes.
5. Melatonin present in cherries can induce sleep, which allows your body to become more well-rested and healthy in the process.
6. Cherry pulp can be used to keep your scalp feeling fresh and hydrated, which prevents problems such as dandruff and hair fall.
7. Cherries can also be used to induce hair growth for people who are suffering from balding problems.
8. Cherries in general help with better blood circulation in the body.
9. Cherries can help regulate the body's cardiovascular system.
10. Cherries help in reducing the frequency of headaches, insomnia, and anxiety.
Image source: Google, copyright-free image under Creative Commons License
11. These fruits are a well-known cure for jet-lag.
12. Cherries contain five times more melatonin than other fruits such as blackberries and strawberries, making them one of the best fruits to maintain healthy joint function.
13. Cherries can help you lose weight.
Benefits of black cherries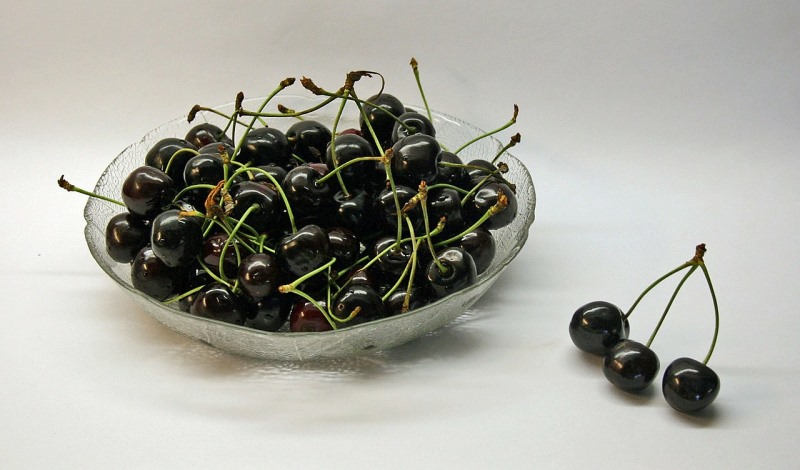 Image source: Pixabay, under Creative Commons License
As mentioned above, there are two kinds of cherries – black and red. Here are some of the benefits of black cherries for skin and hair.
1. Prevents inflammations
Black cherries contain a compound called anthocyanin, which lends the cherries their blackish color. This pigment also helps in blocking the inflammatory pathways, thus preventing skin irritation issues.
2. Cure for insomnia
Black cherries can help you solve your sleepless nights because of the presence of tryptophan and melatonin in the flesh of these little fruits.
3. Protection from UV rays
Image source: Pixabay, under Creative Commons License
Black cherries also contain beta carotene, which protects the skin from the harmful UV rays of the sun, which can cause skin cancer and other problems.
4. Hydration
Because cherries contain a lot of water, they can help in hydrating the skin and leaving it soft and supple throughout the day.
5. Anti-aging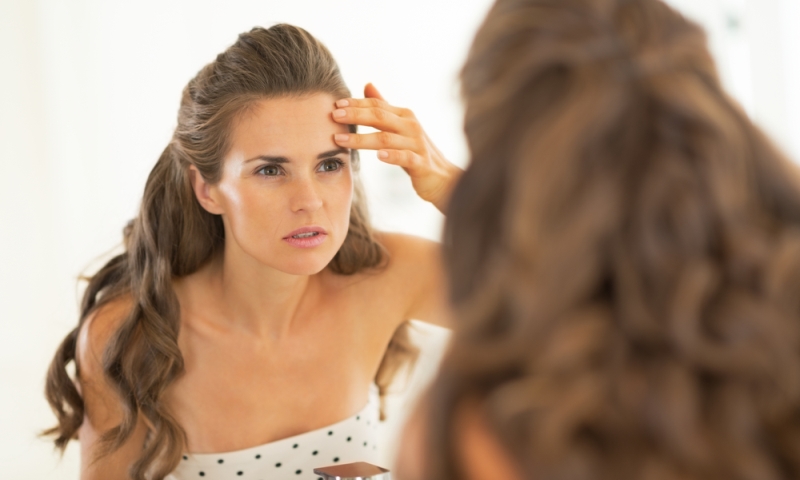 Image source: Shutterstock
The pigments and antioxidants present in black cherries can also help in flushing out all the toxins, slowing your skin's aging process.
6. Provides nourishment
Like other parts of the body, the hair and the scalp also need their share of nutrients and nourishment. Black cherries can provide this by helping to repair damaged follicles and roots.
7. Cure for hair loss
Image source: Google, copyright-free image under Creative Commons License
Hair loss occurs when there is an iron deficiency in the body. Black cherries are rich in iron, and will lead to better blood circulation and prevention of hair loss.
8. Increased immunity
Oxidative stress may lead to weakening of the immunity system, which is effectively restored by black cherries because they neutralize free radicals in the body.
9. Reduction of stress
Image source: Google, copyright-free image under Creative Commons License
Black cherry juice can reduce stress levels, which can solve a horde of problems such as hair loss, acne, insomnia, etc.
10. Combating tooth decay
Teeth are also an essential part of your health and beauty. Black cherries help prevent plaque from forming on your teeth, helping your teeth stay nice and clean.
Benefits of tart cherry juice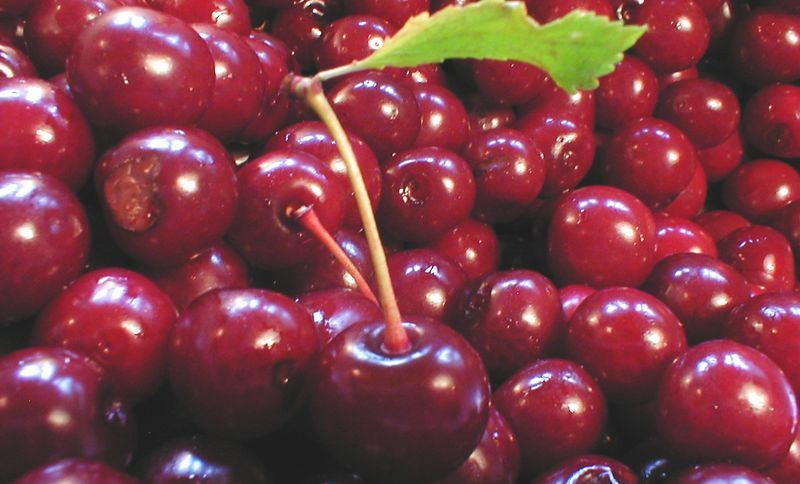 Image source: Google, copyright-free image under Creative Commons License
The benefits of cherries do not end with black cherries. Red cherries, or tart cherries, also have their own range of benefits when consumed in juice form – here are some benefits you can reap:
1. Treatment for acne
Red cherry or tart cherry juice has certain anti-bacterial and anti-fungal properties which help in removing skin conditions such as acne, pimples, rosacea, and others.
2. Skin repair
The skin is always getting damaged, whether visibly or invisibly. Red cherry juice can help repair extensively damaged skin cells and leave you with glowing, fresh, healthy-looking skin.
3. Prevents skin cancer
Red cherries have high amounts of anthocyanins which help eliminate free radicals and cancer-causing cells in the body.
4. Fairness
Image source: Shutterstock
Red cherry juice contains a healthy amount of Vitamin C, which makes it a great natural fairness agent.
5. Helps in weight loss
Cherries contain substances which control the amount of cholesterol that goes into your body, and as a result, help you keep your weight in check. Red cherry juice also keeps your skin taut, no matter how much weight you lose.
6. Increasing hair volume
Some very effective natural hair loss remedies include tart cherry or red cherry juice, because it helps increase the volume of hair on your head. Red cherries are a great source of beta carotene, which is essential for the growth and maintenance of healthy hair.
7. Natural painkiller
Tart cherry juice has antioxidants which help the muscles recover faster than normal, therefore acting as a natural painkiller and increasing body strength.
---
Suggested read: Blueberries are not just for pancakes, but are advantageous for your skin too!
---
Because of their many health benefits, cherries are one of the best fruits to keep in your refridgerator., De-seeders are available so that you can remove the hard seed in the center and consume just the pulpy flesh of the fruit.
You can either eat them raw (just a handful before bed or with breakfast), or you can also drink cherry juice. For a smoothie, you just have to replace the ice with skim milk. Cherries can also be eaten with whipped cream or yoghurt and a pinch of cinnamon for a yummy, healthy, hassle-free dessert.
One thing to remember is that cherries have a very brief shelf life, so they should be eaten as soon as possible.That being said, these wonder fruits are some of the best ingredients you can find to improve your hair, skin, and health in general.
Featured image source: Google, copyright-free image under Creative Commons License
Summary
Article Name
Impressive Benefits Of Cherries For Your Skin And Hair
Author
Description
Cherries, the juicy summer fruits, have an array of benefits for your skin and hair health. Check out some of the impressive benefits of cherries here.