Grown on trees of Mexican and Central American origin, avocado is truly a super fruit. Today, we are going to learn what is avocado good for. Avocado promises you benefits for your skin, your hair, and your health. There's no denying how popular and effective the use of avocado is in beauty and health care, but when even science supports all the benefits of avocado, you need to add avocado to your grocery list for sure!
Image source: Pixabay, under Creative Commons License
Here are some of the beneficial properties of avocado that'll make you a fan after a single read.
1. Avocado possesses more than twenty vitamins and minerals
2. They can supply you with more potassium than potassium-popular bananas
3. It's a wonderful source of fiber
4. The fat from the fruit helps you absorb the nutrients from other foods better
5. Avocado supplies you many mono-saturated fatty acids, which are healthy for your heart
6. This fruit offers you cures and remedies for many diseases and can even help in preventing cancers
7. Avocadoes can lower your cholesterol and triglyceride levels
---
Suggested read: The amazing benefits of apple cider vinegar for your skin, hair, and health
---
The wonderful avocado benefits for your skin
A unique fruit, avocado has many benefits for your skin, whether it is dry, oily, or sensitive. Here are some benefits of avocado you need to know right now!
1. Nourishes your skin
Image source: Google, copyright-free image under Creative Commons License
The skin-friendly oils found in avocado are easy to absorb and seep deep into your skin. Accelerating the generation of new cells, they promote better circulation as well. Rich in vitamins, avocado gives you flawlessly nourished and glowing skin.
2. Clears your skin from the inside out
Restoring all the nutrients in your skin, its deep penetration helps you remove the dead skin cells. It also supplies you glutamine amino acid, which cleanses your skin deeply. It protects your skin from all environmental damage as well.
3. Supplies your skin with much-needed antioxidants
Your skin needs antioxidants to shield it from damage. Avocado helps improve your skin density and complexion as well. If your skin is dull and lacks luster, avocado juice can bring it back to health.
4. Reduces aging signs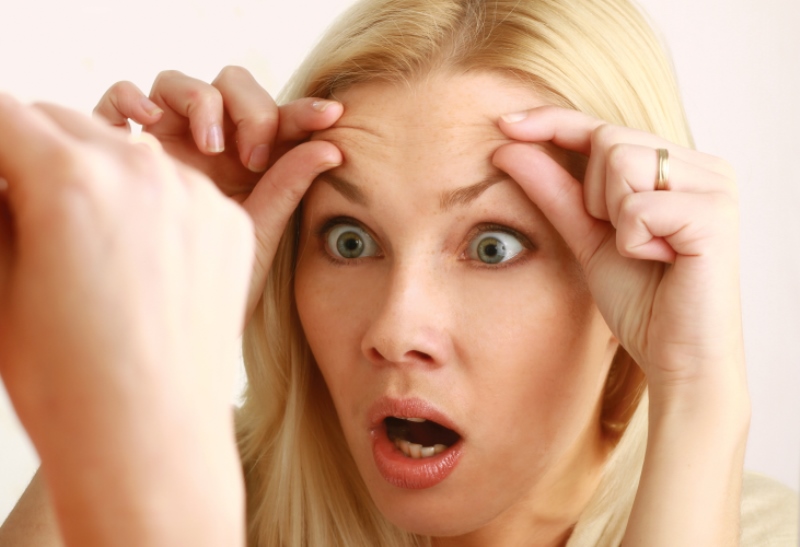 Image source: Shutterstock
Premature aging signs have become a common sight these days, but Avocado works wonders in removing toxins from your skin and helps in reducing wrinkles and age spots.
5. Shields your skin from heat exposure
While regular sunscreens and lotions come packed with many chemicals, you can now get all the UV protection you need with avocado. Apart from preventing the sun damage, it also offers you brilliant remedies for eczema and sunburns.
6. Prevents breakouts and acne
Regular intake of avocado provides your skin with everything it needs to stay young, healthy, and properly nourished. Along with keeping your skin glowing and fresh, it also prevents all the breakouts and skin conditions like acne.
7. Provide your skin the right dose of fats and vitamins
With increasing pollution levels, the supply of healthy fats and rich vitamins found in avocado allows your skin to retain hydration and stay radiant and healthy.
8. Moisturize and hydrate your skin like no other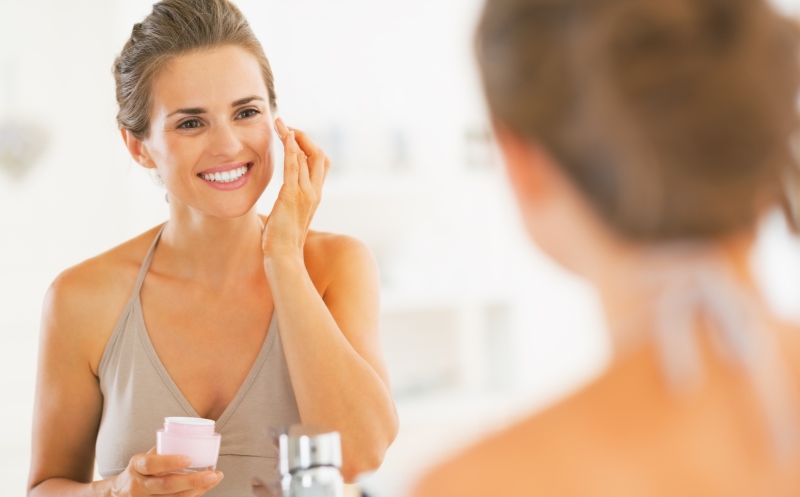 Image source: Shutterstock
A widely popular ingredient in many skincare and beauty products, avocado is known for its hydration and moisturizing benefits.
9. Works wonders to brighten and lighten your skin tone
Avocado also possesses considerable skin brightening benefits. It lightens your skin tone without any side effects and gives a warm clarity to your skin.
10. Cures skin diseases
Avocado gives you useful cures for troubles like Bright's disease and treats psoriasis and periodontal disease with its beneficial oils.
The amazing hair benefits of avocado
Here are the many benefits that avocado offers your hair:
1. Healthy scalp
Image source: Google, copyright-free image under Creative Commons License
The amino acids, beneficial oils, and proteins found in avocado make sure that you have a thoroughly nourished and healthy scalp. It deeply moisturizes your scalp, curing you of your dry and itchy scalp.
2. Relief from dandruff
Avocado seed provides a wonderful treatment for dandruff. Just grind it into a nice powder and use it on your scalp. It'll remove all your flaky troubles for good.
3. Frizz-free hair
Avocado's nourishing oils and rich nutrients can get rid of the frizz for you. A massage with mashed avocado pulp mixed with avocado oils will help ease the coarseness and frizz out of your hair.
---
Suggested read: All the amazing benefits of yogurt for skin and hair
---
4. Shinier hair
The moisture and nutritional richness of avocado can soften even the most brittle hair. It not only makes them soft, but also adds a lustrous 'silky' feel to your hair.
5. Promotes healthy hair growth
Image source: Google, copyright-free image under Creative Commons License
This fruit can stimulate hair growth by fixing your dry and damaged scalp. Avocado prevents hair loss, which in turn helps you grow that shiny length of hair you've always wanted.
6. The care of conditioning
The rich creaminess of avocado conditions your damaged and dull hair to soft and healthy perfection. It is a remarkable and effective hair conditioner.
7. Remedies split ends
A regular hair care regime with avocado massages can solve the problem of split ends for you. With the protein it provides, you'll have healthy hair in no time.
8. Complete hair protection
Avocado helps shield your hair from exposure to heat and other chemicals.
Avocado face masks that you need to try
Here are some of the most effective face mask recipes that you can prepare in your own kitchen. With the rich goodness this amazing fruit offers for all skin types, your dream of beautiful skin is going to come true.
1. The instant avocado, orange, and lemon face mask for you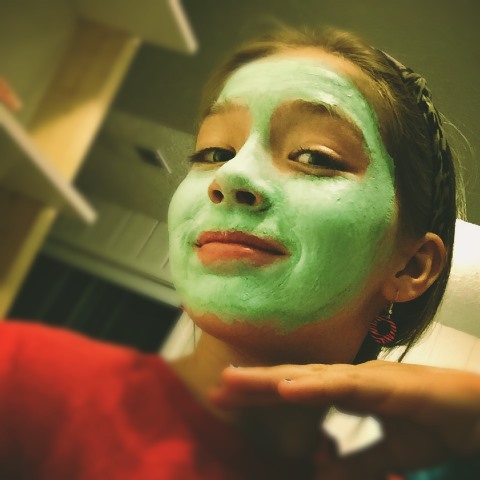 Image source: Google, copyright-free image under Creative Commons License
You can prepare it by adding tablespoonfuls of orange and lemon juices to mashed avocado. Once you have a smooth paste, apply it on your face, avoiding the eye area. Let it rest for 20 minutes before washing it off with lukewarm water and you'll get perfectly cleansed and moisturized skin.
2. Avocado and honey face mask
This classic face mask can be prepared by mixing the creamy pulp of avocado with some honey. All you need to do is to let it rest on your face for about fifteen minutes and you'll be glowing and moisturized after washing it off with lukewarm water.
3. Avocado face mask with banana and eggs
Mixing equal parts of avocado and banana with one egg yolk gives you an effective face mask. Prepare it into a nice consistency and let it rest on your face just for fifteen minutes. Wash it with lukewarm water and don't forget to pat dry.
4. Avocado and yogurt face mask for a natural glow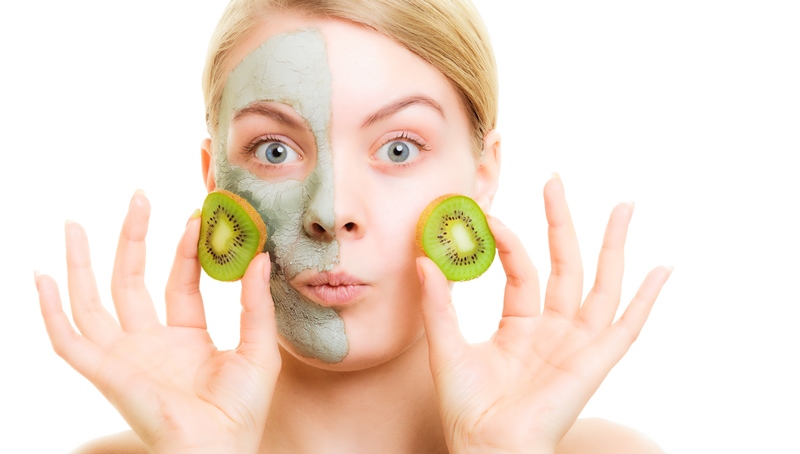 Image source: Shutterstock
The best choice for getting the winter-perfect beauty, this mask requires only a smooth paste of Avocado pulp and organic yogurt. Apply it thoroughly on your face and wash it off when it dries after 10-15 minutes.
5. Avocado face mask with oatmeal to feel beautiful from the inside out
Mixing equal parts of mashed creamy avocado pulp and cooked oatmeal gives you a paste that promises to repair your skin damage. Leave it on for 10-15 minutes and rinse it off only after it dries up completely.
6. Avocado and buttermilk face mask for flawless skin
Prepare a rich paste of mashed avocado and buttermilk with a sprinkle of cornstarch. Though simple to prepare, this recipe can give you perfectly hydrated skin in just half an hour.
---
Suggested read: The many benefits of almond oil for your skin, hair, and health
---
7. Avocado face mask with carrot and olive oil
Make a smooth paste of avocado and carrot mash with some olive oil and keep it on your face for about fifteen minutes before rinsing it off with lukewarm water. Nurturing your skin from the inside out, it'll leave you glowing.
8. The most amazing avocado, aloe vera gel, and Brewer's yeast face mask
Add all the mashed ingredients in a bowl and mix well to create a smooth consistency. Applying this mask on your face for about half an hour will strengthen your skin against diseases and its fabulous hydration heals flaky skin for you.
With these amazing and numerous benefits of avocado that you can get from this fruit, add them to your grocery list and watch your health improve over time.
Featured image source: Pixabay, under Creative Commons License
Summary
Article Name
Top Benefits Of Avocado For Hair, Skin, And Health
Author
Description
Avocados or butter fruits are super beneficial for your hair, skin, and overall health. Here's a look at all the benefits of avocado.