Apple cider vinegar, aka ACV, is a type of vinegar made from cider (unsweetened, non-alcoholic beverage made from apples) and has a pale amber color. ACV is used in salad dressings, making pickles, marinades, vinaigrettes, food preservatives, and chutneys, among other things. It can easily be prepared at home by adding "mother of vinegar" to apple cider and leaving it to ferment.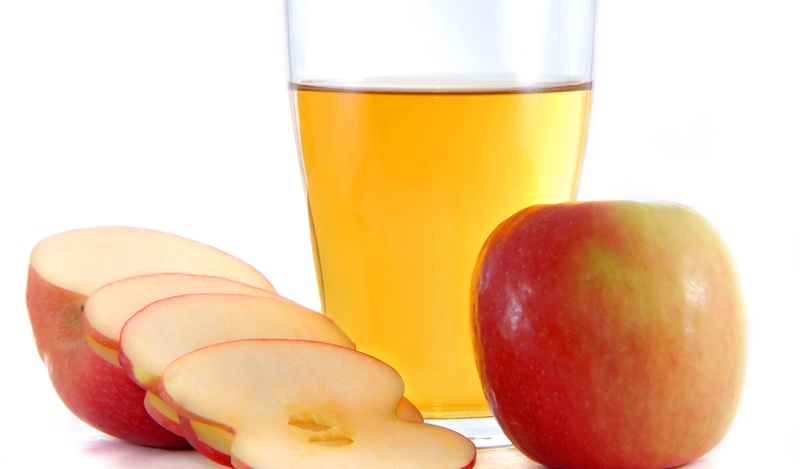 Image source: Google, copyright-free image under Creative Commons License
Apart from being used in various food sources, it also has amazing health, hair, and skin benefits! Look below to find out about the spectacular apple cider vinegar benefits and then add ACV to your daily skin, hair, and health care routine!
---
Suggested read: The many benefits of Granny Smith apples for your skin
---
First, let us cover all the skin benefits of apple cider vinegar.
1. It fights wrinkles
Ah yes, the never ending problem of growing old – something that is unfortunately inevitable, but now, instead of using the same old commercial anti-wrinkle creams that are loaded with dyes and chemicals that dry out your skin leaving it looking tired and rough, you can use diluted apple cider vinegar face wash. This helps minimize the appearance of fine lines and wrinkles. You can soak a cotton pad or cotton cloth in diluted apple cider vinegar and dab it on your skin. Rinse with warm water and pat dry.
2. Say goodbye to pimples and blemishes
Image source: Shutterstock
There's no need for acne creams when you can use apple cider vinegar! Apple cider vinegar is made of malic acid forms. This makes apple cider vinegar a potent antibacterial, antifungal, and antiviral substance capable of keeping bacteria at bay and pimples from forming.
3. Removes toxins
All the pollution, smoke, dust, and heat that your skin is exposed to every day blocks your pores with dirt and toxins, making your face look dull and dark. Washing your face regularly with an apple cider vinegar wash will help draw toxins out of your skin, leaving a youthful and clean glow.
4. Skin balancing
Along with removing oil from your skin, apple cider vinegar also helps balance pH levels and keeps your skin from becoming too oily or too dry by balancing the production of sebum. It is wise to rinse your face daily with apple cider vinegar to get that perfect balance between dry and oily skin.
5. Helps in reducing age spots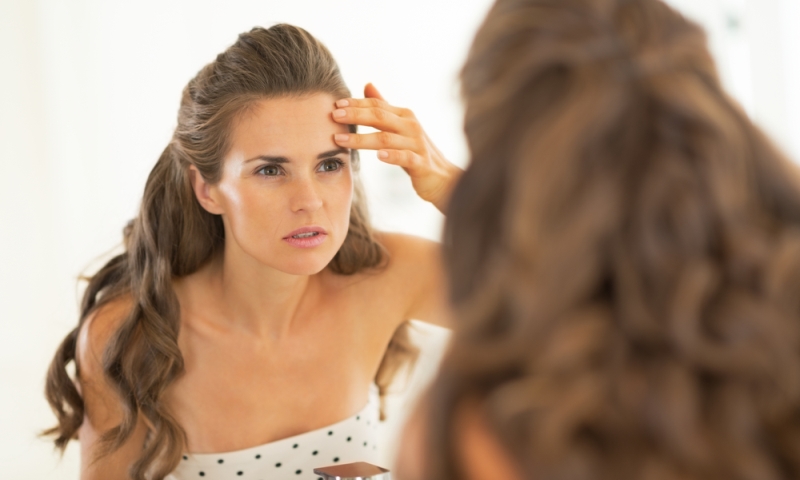 Image source: Shutterstock
As we grow older, this is something that will haunt us! But never fear – if you wash your face daily with apple cider vinegar, you will notice a substantial difference in age spots. Apple cider vinegar contains alpha hydroxyl acids that remove dead skin and reveals healthy and vibrant new skin. Along with washing, dabbing a little ACV on a cotton ball and applying it directly to age spots will help reduce them faster! You just have to wait about thirty minutes and then rinse your face with cool water and pat dry. If you do this twice daily for six weeks, you will definitely see a difference.
6. It soothes sunburn
A little too much fun in the sun can leave nasty burns on your skin which hurt like crazy! Sunburns can cause damage to your skin, making it red and painful. At times, there may be pus-filled blisters even. ACV is an age-old treatment for sunburn. A natural astringent, it helps soothe the pain and speed up the healing process. In addition, it calms irritation, itching, and inflammation. For this remedy to work effectively, mix equal amounts of ACV and cool water. Massage this solution onto the affected areas to turn down the heat. Repeat several times daily for a few days until your condition improves. Alternatively, add 1 to 2 cups of ACV to your bathtub filled with lukewarm water. Soak in it for about 30 minutes. Use this sunburn remedy once daily or as needed.
7. Works as a skin toner
Apple cider vinegar is good for people who have oily skin, thanks to its astringent properties. It increases blood flow to the skin and minimizes pores. You can mix ½ cup each of apple cider vinegar and distilled or filtered water. You may also add a few drops of an essential oil such as lavender oil. Apply this solution on your skin using a cotton ball. Leave it on for a couple of minutes, and then rinse it off with cool water. You can do this once or twice a day.
Now let's explore all the benefits of apple cider vinegar for hair.
1. Shiny and healthy hair
Image source: Google, copyright-free image under Creative Commons License
Now this is something every woman (and men too, I'm pretty sure) want. But with all the pollution and dust around us outside, it's hard to maintain the health of our hair. But AVC can help with this too, as it promotes soft and shiny hair. It has clarifying properties that help remove build up left on your hair and scalp from styling products and shampoos. It also helps restore the natural pH level of the scalp.
Prepare a hair rinse by mixing ¼ cup of ACV with 2 cups of water. After shampooing, pour this solution onto your hair, massage it into your scalp, and allow it to sit for 5 minutes before rinsing it out.
*Please note that you can use this home treatment only once a week, but not more than that.
2. No more dandruff
Forget all those anti-dandruff shampoos – when you have ACV, nothing else can come close to getting rid of this embarrassing problem! Apple cider vinegar has natural antifungal properties to combat and mitigate dandruff. In addition, it helps restore the pH balance of the scalp and cleans clogged pores and hair follicles.
Mix 2 tablespoons each of ACV and water, add 10 to 15 drops of tea tree oil and apply this solution on your scalp and massage it in for 5 minutes. Leave it on for another 5 minutes, then rinse your hair with water and shampoo as usual. Use this natural treatment 2 or 3 times a week.
3. Treats hair loss
Image source: Google, copyright-free image under Creative Commons License
It truly is a hair cure-all; ACV has even been known to stimulate hair growth in some hair loss cases. It is great for people who are suffering from major hair loss problems, leaving bald spots all over their scalp which can be a major issue especially for women (we love our hair!).
4. Prevents split ends
Argh! The dreaded split ends that always force us to cut our hair shorter when all we want to do is grow it! Well, I bring you good news ladies; ACV has the ability to smooth the hair's cuticles, which helps prevent split ends and breakage.
Here's how to make your own apple cider vinegar rinse: you can add apple cider vinegar to your hair regimen by mixing 1 part ACV into 1 part warm, filtered tap water. Apply the vinegar rinse after shampooing, then rinse it all out. For extra conditioning, you can leave the rinse on your hair for a minute or two. This natural hair care product can be used once a week or as needed.
5. Reduces frizz
Managing that uncontrollable fizz is a real hassle for women, not to mention it always leads to having a really bad hair day! When used as a follow-up to baking soda, this ACV treatment makes strands shinier, reduces frizz, and seals cuticles. Yay!
---
Suggested read: The amazing benefits of tomatoes for your skin and hair
---
6. No more tangles!
Image source: Pixabay, under Creative Commons License
That fight we have with our hairbrush every day when combing our hair is rather frustrating and always leaves our hair broken and damaged, not to mention the bundles of hair strands stuck to our comb – yikes! The good news is that apple cider vinegar flattens the hair surface, allowing a comb or brush to glide easily through the hair – no more going to war with your hairbrushes, girls!
7. It's a natural conditioner 
There's no need to waste more money on buying separate conditioners when you have ACV to save the day. Apple cider vinegar acts as a natural conditioner for your hair. Apple cider vinegar can function as a hair conditioner in the same way as baking soda works as a natural shampoo! Who knew?!
8. It's pH balancer too!
Hair is on the mildly acidic side of the pH scale, and has an ideal pH of 4.5 to 5.5, which is close to that of an apple cider vinegar rinse (pH 2.9). This rinse is great for bringing the pH level back to where it's supposed to be after shampooing.
Lastly, let's take a look at ACV's health benefits.
1. Helps cure diarrhea
Yet again, another embarrassing, not to mention highly disgusting, problem which can be solved by ACV! It contains a water-soluble fiber known as pectin, which treats diarrhea by forming bulk fibrous matter. It forms a protective coat to soothe the colon lining and calms intestinal spasm. Mix apple cider vinegar with water or juice to cure this ailment.
2. Tackles indigestion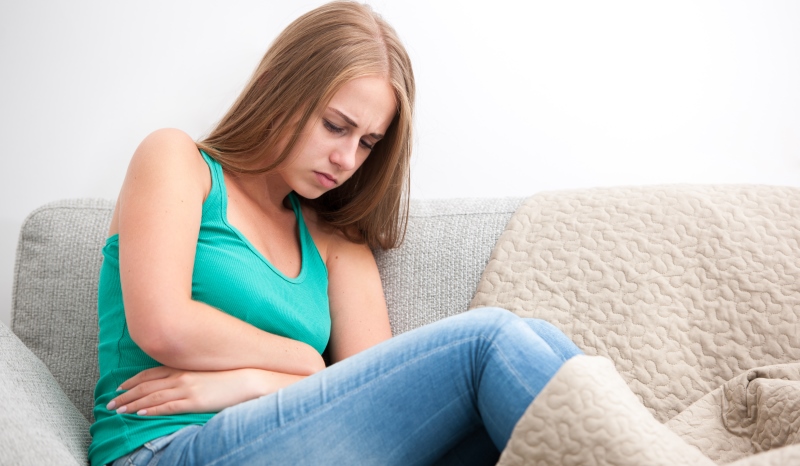 Image source: Shutterstock
Along with treating indigestion, it is also useful for reducing gastritis, bloating, ameliorates, and symptoms of heartburn. All you have to do is sip apple cider vinegar mixed with warm water and 1 teaspoon of honey before every meal. You can also add 1 tablespoon of apple cider vinegar to a jug of water and drink it throughout the day.
3. Good for weight loss 
Image source: Google, copyright-free image under Creative Commons License
Here is something that is guaranteed to catch your attention, as we are all constantly worried about losing weight and looking thin and healthy. Acetic acid found in apple cider vinegar can help you shed those extra kilos if taken on a daily basis. It speeds up body's metabolism, which boosts weight loss. Drink apple cider vinegar mixed with warm water every morning or sip it throughout the day to shed excess fat. Thank you, ACV!
4. Helps combat diabetes
Vinegar is said to be anti-glycemic and has a beneficial effect on blood sugar levels. The acetic acid in vinegar may lower blood sugar levels by preventing complete digestion of complex carbs. One study found that taking two tablespoons of ACV before bed lowered blood sugar levels in people with Type-2 diabetes by up to 6% in the morning.
5. Promotes heart health  
Vinegar supports heart health in multiple ways and keeps it healthy. It lowers blood pressure and even cholesterol! It is very good for the heart, and those especially suffering from heart problems should consider adding this to their diet for a healthy heart!
6. Treats sinus problems
Apple cider vinegar helps to break up and reduce mucous in your body, helping to clear your sinuses. It also has antibacterial properties, making it useful for infections because it breaks the mucous to clear sinuses. Dilute apple cider vinegar with water. Drinking the vinegar without any flavor will help drain sinuses and clear your nose.
7. Helps fight the common cold
Apple cider vinegar is very effective for treating common cold, cough, chest congestion, and sore throat. Make a concoction using one teaspoon of apple cider vinegar and honey mixed with 1 glass of warm water, and then add some mashed ginger, and then gargle this and that will do the trick.
8. Gets rid of warts!
Ugh! Those nasty little things are a real pain! Topical application of apple cider vinegar may help remove warts, likely because of the high levels of acetic acid it contains. You can try soaking a cotton ball in vinegar and apply it to the wart, keeping it on overnight. It also helps get rid of bruises.
9. Stops body odor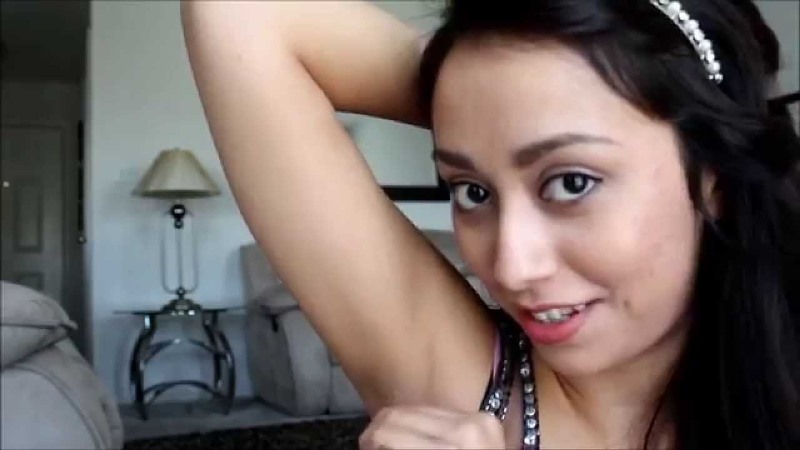 Image source: Youtube
This is something that many individuals have an issue with, and no matter how much perfume or deoderant they use, the odor still makes its way to the surface! ACV absorbs and neutralizes odor by adjusting the skin's pH level to eliminate odor- causing bacteria. For foot odor, fill a pan with warm water and add 1/3 cup of apple cider vinegar. Soak your feet for 15 minutes, and you can also apply a bit of apple cider vinegar to your underarms to remove the bad smell.
Pssst… It helps cure bad breath too!
10. Cures hiccups
This irritating occurrence can be cured by ACV. Take a teaspoonful of apple cider vinegar; its sour taste stops hiccups in their tracks. Also, drinking apple cider vinegar mixed with water restores acid balance in the stomach and eases diaphragm spasms, which will stop the hiccups.
---
Suggested read: Significant benefits of coconut milk for your skin and hair
---
11. It boosts energy
The amino acids contained in apple cider vinegar act as an antidote for fatigue. It contains potassium and enzymes that may relieve that tired feeling. Next time you're super tired, add a tablespoon or two of apple cider vinegar to a glass of water and drink up!
12. Say hello to shiny white teeth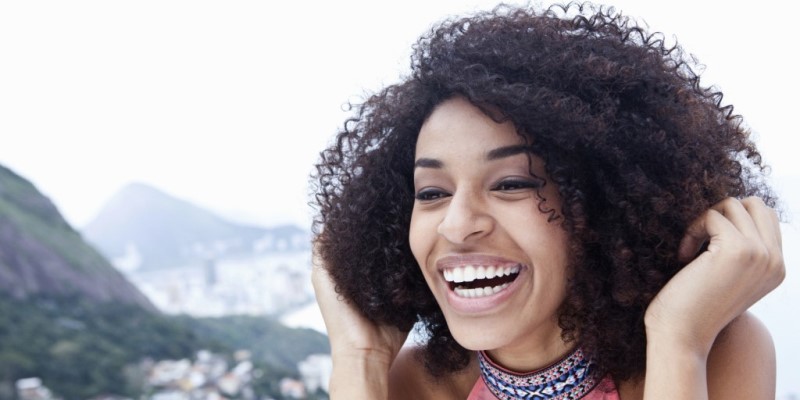 Image source: Google, copyright-free image under Creative Commons License
The vinegar helps remove stains, whitens teeth, and kills bacteria in your mouth and gums. So, after brushing, ensure that you gargle with ACV in the morning in order to achieve that dazzling white smile.
So there you have it. All the benefits of apple cider vinegar can be found right there in your kitchen. So don't wait any longer; go ahead and start using ACV for better skin, hair, and health!
Featured image source: Google, copyright-free image under Creative Commons License
Summary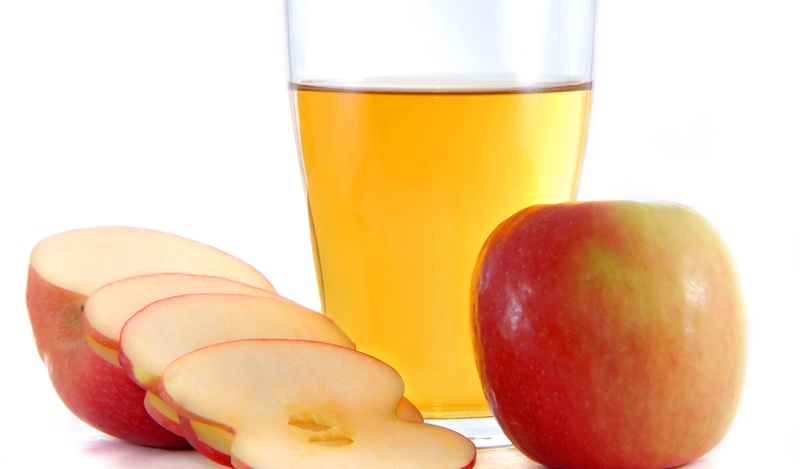 Article Name
Amazing Benefits Of Apple Cider Vinegar For Skin, Hair, And Health
Author
Description
Did you know apple cider vinegar is a godsend when it comes alleviating many skin and hair problems? Here are all the benefits of apple cider vinegar.