Walking down on 8th avenue from my studio apartment in midtown Manhattan, I see the city getting lit up for the festivities. As the temperature starts to cool down, the atmosphere starts warming up for Thanksgiving, Christmas, and the holiday season. 2015 was one of the most eventful years of my life, my 30th year, the year that brought a lot of good things, but also took away the most important thing – my peace of mind.
My mind flashes back to January. I had come back from a long holiday, spent 2 good weeks with my parents in my hometown and felt extremely fulfilled. I finally started doing well at the new sales role I took up, which was professionally (and financially) fulfilling. My husband and I could finally afford to live in a big house in Mumbai. We had time for each other, our families visited us often, and life could not have been better.
---
Suggested read: My 50-year-old love story
---
Then came March, my husband got an opportunity to move to New York! I was going to get a work visa as well, making it an opportunity of a lifetime. We moved to New York in May, and for the first one week, more than any jetlag, we were struck by how awesome the city was. We got a company accommodation right in Times Square, my husband went to work at the global headquarters of a global financial institution, and there was no size or measure to the dreams we had in our eyes. This is a picture of the view from our apartment. A billboard in the background says, 'The further I get, the further I want to go!' This is exactly how we felt at that time.
Image source: provided by the writer
I had to wait for 3 months for my work authorization to come through, so I just enjoyed that time seeing the city, running through Central Park, experimenting with cooking, and learning Spanish.
When we were evaluating the pros and cons of relocating earlier this year, the biggest fear we had was leaving our families behind. What if the family faces an adversity, and we are not there to support them? Exactly one month after we moved, our biggest fear became a reality; my father-in-law was diagnosed with cancer… It was followed by countless sleepless nights of mulling over whether we did the right thing in moving to New York, or whether it makes sense to move back home. Luckily, our family in India came together and somehow took care of his chemo cycles. We visited him in October, met the doctor and got some reassurance that my father-in-law was going to be fine.

Image source: Bill Watterson
In the fall of 2015, after we came back from India, we finally started feeling like life was moving on. After a long, painful chemo treatment, my father-in-law was feeling better, and after months of applying for various jobs, I had finally started working. Little did we know that winter was yet to come…
The Monday after Thanksgiving, Bloomberg reported that company where my husband was working was cutting 25% of its workforce in the fixed income division, and my husband was on the list along with both of his managers and countless other people. It has been 5 days since that news came, and we haven't had a moment without stress. He has been running around, trying to save his job somehow, looking for teams where he could potentially get absorbed. We still don't know what will happen and when it will happen. The uncertainty is back and so is the reconsideration of our decision.
---
Suggested read: The most important lessons I learned during our marital separation
---
I've been thinking a lot about this, trying to think through some of the difficult times in my life and how I felt when they were behind me. Irrespective of whatever adversity I've faced in my life, life has turned out just fine. This too shall pass. Worst case, we will go back to India and start our lives over. But when we are in the moment, it is difficult to explain these things rationally. We started off doing something great; why did a close family member have to fall ill the same year? Why did the company have to lay off employees in an otherwise okay financial year?
This leads me to believe that what you achieve in life (both material and immaterial) is not directly proportional to how hard you work. The input/output equations don't balance. Life is a very fine balance and our actions create a butterfly effect. The moment we made a change in that one variable (place) by moving to New York, everything else got disrupted. It could have gotten disrupted in a positive way, but maybe some other variable had to change in order to make that happen.
This might read like a sad story, but that's not how I look at it. What is a bad experience worth if you can't draw any learning from it and make your life better? My biggest learning from this experience has been to appreciate the present. Today, I describe my life back in January as an ideal situation, but that's not how I felt then. I had my set of complaints from life – I didn't get enough sleep, Mumbai traffic was getting on my nerves, I wasn't getting a chance to travel, and many more such minor irritants. Now, when both my husband and I are jobless, I understand how important work is! I don't mind if I don't get enough sleep or a chance to travel.
If my future self ever reads this blog, I want to tell her that I love my present right now. Although we have no jobs, we are happy because we are together, and we are healthy, and we have the strength and determination to create our lives back from scratch. This is a very important life lesson I'll always hold close to my heart.
Featured image source: Google, copyright-free image under Creative Commons License
Summary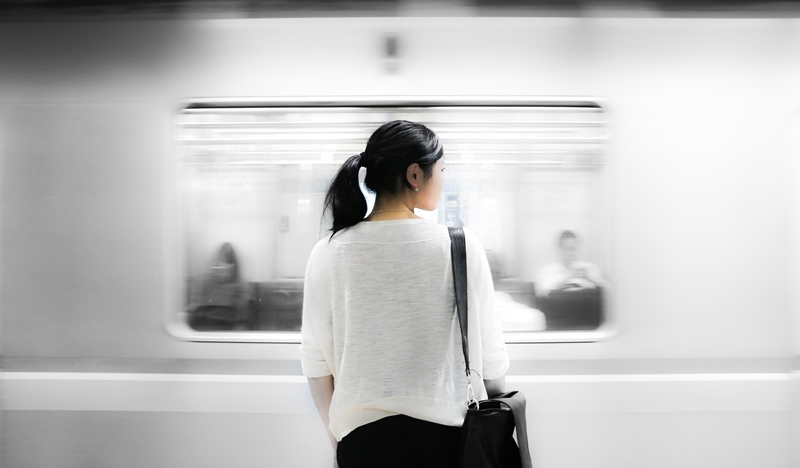 Article Name
Lessons That Life Teaches You When You Least Expect It
Author
Description
Life has a way of giving you lemons when you were thinking of having a piece of chocolate cake. There are lessons to be learnt even in the unexpected turn.