Why should one travel? Because life is not about getting comfortable, it is not about the bubble you get into. It's about overcoming the bubble, dealing with your anxiety, letting go of irrational fears and welcoming new experiences. Traveling educates one. It makes one more confident, street smart, open minded, independent and just better at communicating. Gaining new knowledge about cultures, insights into other people's lives, challenging one's boundaries, stepping out of the comfort zone: isn't this what life is about?
Research says traveling is good for your mental and physical health too! All the exploring not just lets you soak in vitamin D and burn off calories, it lets you rejuvenate your mind and senses as well as opposed to the toxic lifestyle one leads governed by stress and excessive doses of social media. Being away from your home, your life makes you miss your loved ones and you begin to value their presence in your life. You make new friends and memories on the way. Your mental horizons are expanded, you live in the now, you learn to appreciate the little things and life begins to surprise you.
But when do you travel? Which is the best time? As students, our lives used to be dictated by vacations, examinations and locations chosen by our parents. But as working individuals you are free to go anywhere and at any time which does not constrict your traveling to the the most popular holiday seasons which not only ensures lesser crowds but also better customer service anywhere. This is why, you should pick August as that time of the year.
"August rain: the best of the summer gone, and the new fall not yet born. The odd uneven time."
― Sylvia Plath
The month of rain, best known month of the monsoon season. This is the month of blue and grey, of petrichor, of dull skies, of misty evenings, of taking pictures of raindrops clinging to every surface, of regretting not taking the umbrella before going out, of warm cups of tea and sudden absence from work because it is completely justified if one happens to live in a country where water logged streets aren't that uncommon. This is the month of the constant music of pitter-patter accompanied by thunder which soon enough turns into white noise in the background comforting you as you sleep.
---
Suggested read: "The Pursuit Of Happiness Might Seem Difficult But Passion Makes It Easy": #NLTTalks With Ipsa Das AKA Infinity Wayfare
---
But why should one choose August to travel in over other months? Because one gets to avoid the holiday season which means one can avail bookings easily and one can really experience the beauty of the place without having to listen to the chirping of other tourists and the worst of all, their noisy children. And if you're going to go to hot, tropical places, you don't have to face the unleashed wrath of the sun because the summer is dimmed down.
However, where there are pros, there are cons too. The weather will be erratic and there will be sudden lashings of rain and perhaps, even storm. So be prepared to brave it for there may be days when your planned outdoor activities may even be disrupted completely. And if you're looking to avoid the holiday season, you may not even be able to visit certain places where the weather gets rough oftentimes.
Now, the real question is where to go in August? Here's a list of places one might give a try-
Mongolia
Crowds may gather in the Gobi desert and one might have to suffer the high temperature and extreme weather but for all the culture aficionados, there is Nadaam, a cultural festival of arts where men clad in shiny pants take part in wrestling matches and other athletic competitions.
Memphis, Tennessee
In the broadest sense, this US city is famous for its melt-in-your-mouth barbecued meat love, African- American history and of course, its rich musical history. Influential strains of blues, soul and rock 'n' roll originated here and legendary artists like Elvis Presley, B.B. King and Johnny Cash recorded albums at the legendary Sun Studio which is a popular attraction. There is even an Elvis week in August where there is a lucky draw and people all over the world come to pay their homage to the king of rock n' roll and celebrate his music.
Bunol, Spain
Widely known for its flamenco music and dance, bullfights, fantastic beaches, passionate football enthusiasts, ancient culture and lots of sunshine. But in the month of August, Spain offers the Tomato festival or La Tomatina which is possibly the largest food fight in the world or the annual tomato throwing festival. It is held in Bunol in the Valencia region of Spain where over 100 tonnes of over-ripe tomatoes are thrown around.
Kangaroo Island, Australia
Apart from the attractions of large cities like Sydney, Melbourne and Perth, Australia has a lot of national parks. Those who are enthusiastic about wildlife may head to this spot where you can witness newborn kangaroos peeking from their mothers' pouches without the annoying flash photography crowd prevalent at this time of the year.
Sturgis, South Dakota
Petrolheads, if you're planning vacations in the month of August, this might just be the place for you. The Sturgis Motorcycle ralley may be one of the biggest and best biker ralleys in America. Begun in 1938 by a group of Indian Motorcyle riders, this ralley was mostly held for stunts and races to display the power and torque of the bikes in a market where another bike manufacturer was competing as well who the world has come to know as Harley Davidson. In this 10 day ralley where thousands of hardcore bikers come together to celebrate their love of leather jackets and wide, open throttles.
---
Suggested read: My 40 Best Travel Tips That Will Make You The Coolest Traveler You Know
---
Rockland, Maine
The North Eastern state is famous for its rocky coastline, low rolling mountains, heavily forested interiors and the picturesque water bodies. August in Maine however, kicks off with the Lobster festival and if you do not want to miss this 5 day annual celebration if you're seafood fan. Lobster rolls, wraps, salads, clam, prepare for your seafood cravings to be beyond satiated at this culinary dream. One even gets to witness the lobster crate race, cooking competitions and the coronation of the Maine Sea Goddess.
Scotland
Scotland is beyond beautiful. Edinburgh, the capital of Scotland, is teeming with its beautiful castles, universities and its strange, haunting history. Glasgow is famous for its Commonwealth fame and Inverness is the small town surrounded by the Loch Ness and the surreal Isle of Skye. However, one might wander where to go in August? The Cowal Games are held where people clad in their kilts gather and compete in the world's largest annual Highland games. The event takes place in the Scottish town of Dunoon attracting thousands of spectators.
Hatch, New Mexico
Mexico is not just famous for its tequila, drug cartel centric TV shows and Carlos Santana. Steeped in culture and history, the Hatch Chile festival is usually held during the last week of August and the beginning of September where people where people embrace the richness and blazing tones of Mexican cuisine. The mouth-watering annual fest kicks off with its peppery, spice pack burritos, tortillas, tacos and cheeseburgers.
Kerala, India
God's own country will not just win you over with its wonderful tourism, its exotic locales will show you why monsoons are so special in India. Munnar is a charming little hill where the slopes are simply adorned by undulating tea gardens while Kovalam is your quintessential beach town overlooking the glorious Arabian Sea. Athirapally are those majestic waterfalls that you often see in grand Bollywood movies and Kumarakom is a quaint village situated on Vembanad lake in the backwaters laced with canals, houseboats and its famous bird sanctuaries.
Black Rock Desert, Nevada
Imagine being at a temporary desert city, remote and cut off from the world and united within a community where a phenomenal outdoor art festival is held. The Burning Man is an experimental, week long art festival held every year in late august with emphasis on anti-consumerism and unconventional forms of self-expressionism. This might be the most offbeat spot when the debate of where to go in August arises.
"This morning, the sun endures past dawn. I realize that it is August: the summer's last stand." "Now the windows, blinded by the glare of the empty square, had fallen asleep. The balconies declared their emptiness to heaven; the open doorways smelt of coolness and wine."
---
Suggested read: 18 Travel Blogs On Instagram That You Should Follow Right Now
---
Bucket list goals have become very different today in comparison to what they might have been a couple of decades back. Witness at flash mob at Times Square in New York City, Take a river cruise of the Thames in London, kiss under the cherry blossoms in Tokyo, ride an elephant in Thailand, go on the city tour on on Hop on bus in Edinburgh, climb the Great Wall of China, have a drink at Temple Street in Dublin, go dancing in Cuba, explore vineyards in the south of France, experience the street food all over India: this list is limitless.
For everyone who's weary of the nine to five lifestyle, the monotony, the same patterns but also can't exactly give up on everything and go to hilltop to live out their days in utmost isolation has decided to adhere the life of a traveler. For traveling is the only investment that will leave you richer than when you began.
Featured image source: Pixabay, under Creative Commons License 
Summary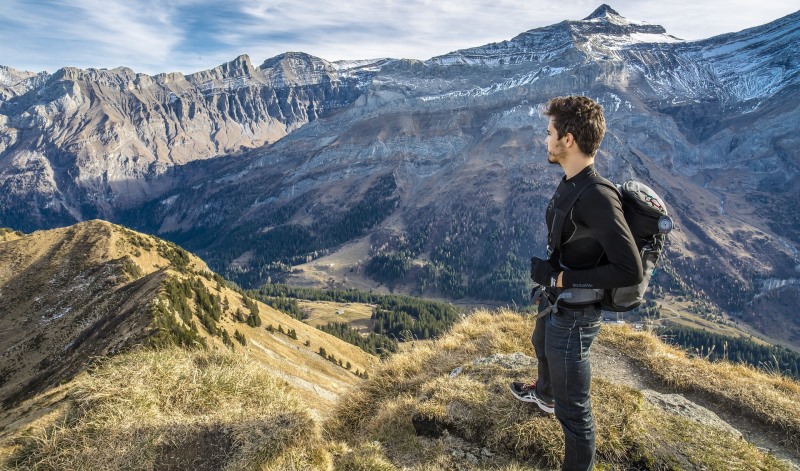 Article Name
Are You Wondering Where To Go In August? Let Us Help You Out!
Author
Description
Are You Wondering Where To Go In August? Here's a list of places one might give a try-