This is the story of my sojourn on the cheating website, Ashley Madison, and I don't regret it.
About a year ago, hackers breached the dating website Ashley Madison, threatening to expose millions of users' data online. This was a huge security breach, because Ashley Madison is a website that helps people cheat. With its tagline, "Life is short. Have an affair," it lets you know what its main purpose is. So, like a normal human being with a wee bit more curiosity than the average person, I signed up for the site. (Cue the horrified *gasp*!)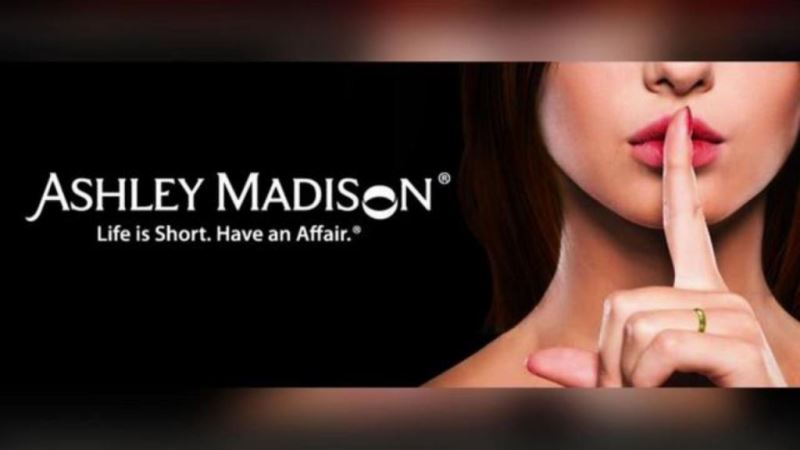 Image source: Ashley Madison
First things first. A disclaimer, if you will. At the time of me signing up, I was not married, I was not in a committed relationship. In fact, I wasn't even seeing someone (although all three are true as of today too, but that's beside the point).
---
Suggested read: When love wasn't enough…
---
Secondly, I was curious as to what kind of men I'd meet on there. You see, I had built up this picture in my head about cheaters and adulterers. I'd think of them in the same vein as horrid monsters, who don't have a soul, dignity, or even the minimal of respect that a human being has. I have always been against infidelity, in all its forms. I have seen what infidelity does to a relationship, and I wouldn't wish it on my worst enemy, not even on Donald Trump. Yeah, even that clown! 😛
Anyway, it was curiosity that brought me to AM. I was buzzed to sign up for it. You see, it's a forbidden fruit, that everyone wants to take a bite out of, but nobody is willing to even admit to that fact. It's red, it's juicy, and it's just there, where you can get your hands on, without anybody the wiser.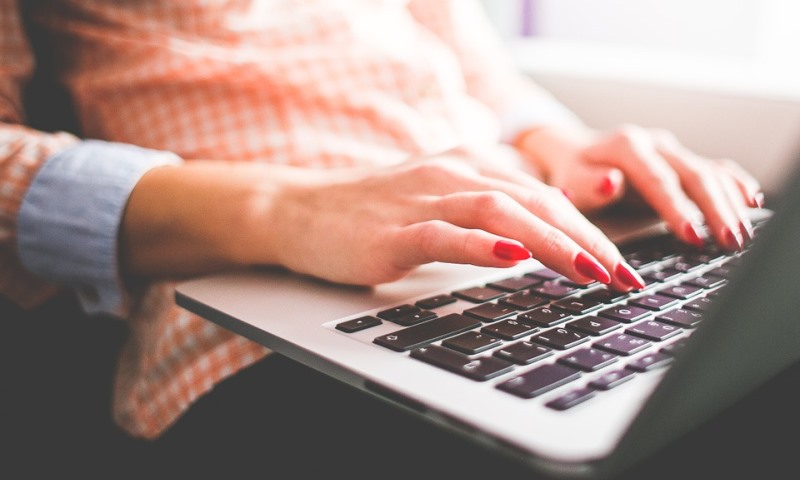 Image source: Pixabay, under Creative Commons License
I created a new email id with a fake name to sign up for it. I filled in the details to populate my profile. It had various sections on there – physical attributes, what I was there for (something short term, long term, cyber affair, whatever excites me, anything goes, and undecided), my sexual preferences, what I expected from my 'hookup,' etc., etc., It was a long-winded process to fill up the whole profile. Oh, and it also asked me to upload pictures, because 'profiles with pictures got a lot more responses than those without.' I did upload a picture of mine, minus my head, which was tame by any stretch of the imagination. Also, I'd chosen Seattle as my current location. (Why Seattle? It's always been a favorite of mine to visit one of these days.) The point is, anybody can choose whatever location on the planet when signing up for Ashley Madison, and it won't stop you.
By the time I was done setting up my profile, I had had about thirty or forty messages on the in-built chat platform. From simple 'hey' to more racy ones, I went through them all. Most of them were in the age group of 34 to 55, which was the age filter I'd used while setting up my profile. From 'attached men' seeking affairs to 'single men' looking for simple hookups, I'd received messages from everyone. There were some really polite ones, who I was surprised to find on there. I know that it's not really the best place to judge someone to be a gentleman or not, but I had gotten more polite, civil messages on a cheating website than I'd received on a proper dating app! That was just one of the things that shattered the image of a virtual monster that I'd built up about AM.
Anyway, I exchanged polite, nondescript messages with a few of them, had a few interesting conversations, which led to a big fat nothing.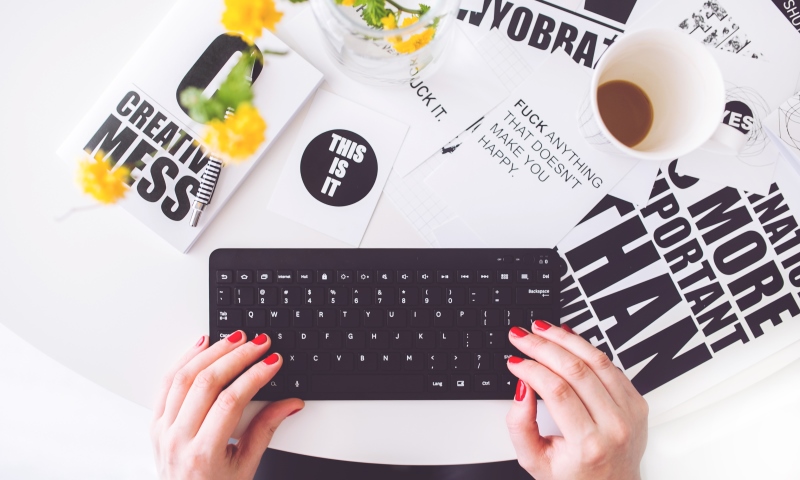 Image source: Google, copyright-free image under Creative Commons License
Then, one day, I received a message from someone called Josh*. He and I got to talking (I mean chatting on the platform). He was married and had been on the site for two years or so. He had apparently found someone 'nice' on there, but since she had moved away, he was back to actively look for another woman. He came across as courteous and well-mannered from his texts.
---
Suggested read: Cupid fell out of my favor on OkCupid
---
I was curious to know why a seemingly-gentlemanly guy was looking to have an affair. When I asked him, he said his marriage lacked 'chemistry,' and that he and his wife had reached a point where it was 'don't ask, don't tell.' He also told me that he had proposed an open marriage, which his wife had shot down, and that made her 'immature,' in his eyes.
Several messages later, it came to a point where he suggested that we meet. I balked since I was neither in Seattle, nor was I interested in having an affair with a married man. When I shot down the idea, it ended the conversation faster than I could say 'cheater'!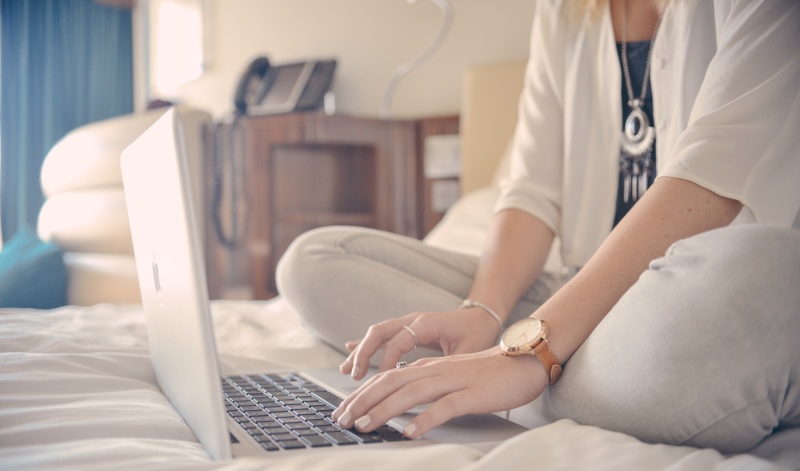 Image source: Google, copyright-free image under Creative Commons License
There were several other messages from other men as well, but it never amounted to anything besides a polite exchange of pleasantries. Then, one day, when I was online, Alex* pinged me after going through my profile. He said he was interested in chatting me up, to begin with, and take it forward as we both saw fit. I was okay with that, and soon, we had exchanged emails and connected through Google Hangouts.
He was forty-four, living in the suburbs of Seattle, with his wife and two kids. Both his kids were at college, and he worked in an MNC in a senior position. He seemed to like his work from what he told me. His house was surrounded by mountains and trees, and it also had a big backyard. Through his descriptions, he'd painted a postcard-perfect family and house.
But then I asked him why he was cheating on his wife. He said he loved his wife, and would never think of leaving her, but that their sex life was devoid of that heat that's there in the initial days of any relationship. And he confessed that he loves to feel that initial rush of excitement when you feel that connection with another individual, physically. He was after that rush, ready to even jeopardize his decades-long marriage.
He had had affairs before with women he'd met through AM, and his latest hookup had been a married woman. He said she'd gotten cold feet after a few encounters with him and had called off the affair. So he was on the prowl again.
For all his adulterous ways, he was a sweet guy, who was becoming my friend as the days passed. Eventually, I couldn't hold it in any longer, and told him a bit about myself. That I had signed up for AM on a whim, wanting to see what really happens and how. That I hadn't even been in a relationship for a long time, let alone having an affair with someone. That I was tired of looking at profiles on dating apps and nothing coming of it.
Although he was a bit taken aback – that's the impression I got from his messages – he was sporting about the whole deal. When he suggested that we meet, I balked again and told him that I didn't want to ruin what we had by a face-to-face meeting. He seemed to take it in stride and let it go.
---
Suggested read: Why I want my wife to have an affair
---
That was over a year ago, in May, to be precise. And we're still friends.
I don't want to come across as self-righteous in this post, but till I signed up for AM on a whim, I had viewed infidelity in just black and white. I hadn't even considered the possibility of a lot of shades of grey that exist in between those two extremes. That doesn't mean I condone infidelity now; no, I could never do that in a million years. However, I have come to accept the fact that there are several different reasons why a seemingly good person chooses to stray from their commitment to a loved one. (I use the word 'choose' because cheating IS a choice – always and forever.) That the reason for the straying isn't always as cut and dried as one might think it to be. That there are several different factors that come into play when cheating happens. That I don't judge anyone who has an affair, while I also don't condone it.
This is the story of my sojourn on the cheating website, Ashley Madison, and I don't regret it.
*Names have been changed for obvious reasons.
Featured image source: Pinterest
Summary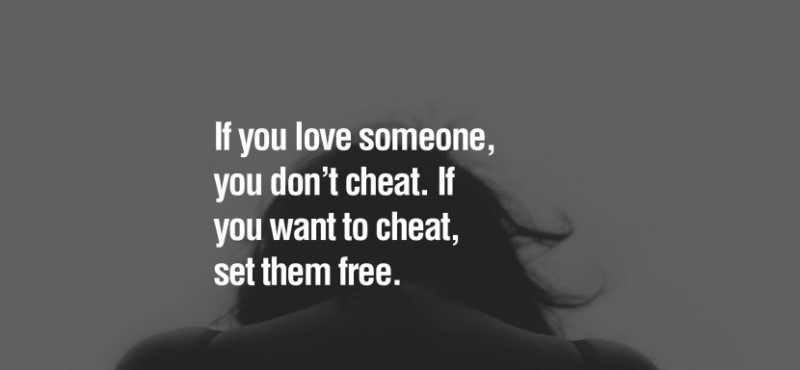 Article Name
My Sojourn On The Cheating Website Ashley Madison
Author
Description
Curiosity brought me to the cheating website Ashley Madison, and it changed my views on infidelity.