On a rainy afternoon, still cosy in my bed, I look at the man who sleeps lost to the world, right next to me, Sid. This man is the father of my child and the love of my life . I look at him, smile and can't help but feel, 'you are the best thing that happened to me'. Sid is one of the reasons I feel that my life is perfect, a loving, kind, considerate husband, a great job, a beautiful child, what more could I ask for.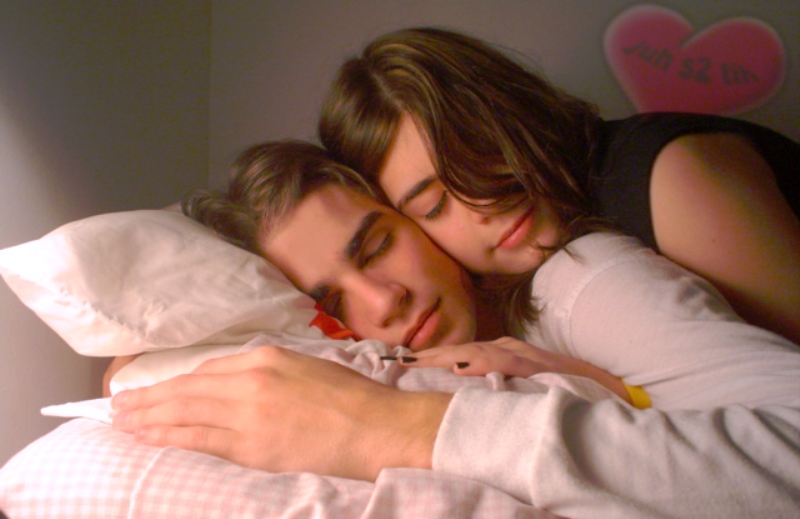 Image source: Google, copyright-free images under Creative Commons License
Like every story mine also has its own peaks and troughs. My personal life philosophy is " be the change you want to see in this life " and I try to embody that each day.
I grew up with a disciplinarian airman for a father, on an Air-force base. As a result of which I was fairly worldly wise quite early on. I decided that unlike my father, I wanted to pursue a career in the corporate world. This choice led me on a journey where I met Sid.
In college, my outspoken nature, care a damn attitude and air force vibe got me a lot of attention from the boys, but there was something different about Sid. He would follow me around ( without being a stalker), always had a handy set of notes whenever I needed them to pass the 'quants' exams, of if I sauntered to the local chai shop, as a body guard. He was everywhere.
Post our MBA, Sid picked up a job with an advertising firm and I started working for a financial services company. Any free time that we would get, we'd spend together. Soon one thing led to another and we moved into a place together. It made sense since we knew that we were meant to be with each other. Marriage was the next logical step. Both of us are only children, so there was a fair amount of resistance. We put up a brave fight and post a long battle, both parents agreed and we were married in a lavish ceremony.
---
Suggested read:25 Hollywood marriages that have surprisingly lasted
---
Five years into our marriage, we are blessed with our beautiful daughter Tanvi. Soon, my life started getting more monotonous and mechanical. My day began at 6 am and ended by 11 pm, work, my daughter's school, playtime, homework, household chores, everything needed to run like clockwork. The timetable of my married life had been defined and I had started to hate the predictability of the routine and more importantly what it had done to me. I felt like a shadow of the woman that I once was.
I am a Cancerian and Cancerians are all about the romance. I dreamt of a love life that is worthy of a Mills & Boons novel or one of the romantic Hollywood chick flicks. I missed the little things, and hated that our love making days were now being marked on calendar.
Sid on the other hand is a Libran, practical to a fault and in the eternal search for balance. He had his own point of view on everything, including things in the bedroom. While I know and appreciate that I live with a man who knows how to lead a balanced life… including a great retirement plan, a great education for our child , structuring things so that we could but our own home fairly early on etc., yet I was yearning for more. Here was a man, so perfect, that it seemed to be the dream of every sensible woman on this planet.. but I didn't want my life to be so pre-planned, I missed 'Romance'. It was not really about marking our love making days on a calendar but more about feeling wanted. From the romantic songs to CNN, my life was transforming and I didn't know why I was feeling annoyed with everything. I started to ponder and question.
Image source: Pixabay under Creative Commons License
Why does the honeymoon period last only for a few years in a marriage? Our romantic tales included bed tea in the morning, stolen kisses in public places, random surprise gifts, he insisting on painting my nails …. our love never seemed insufficient. My husband's creativity in the bed room never ceased to amaze me. But today, I felt inadequate and lived in constant fear, as I saw us change to robots.
I knew that since this mattered to me, I needed to act to rekindle the romance in our marriage before it was too late. I started taking mental notes of what I was feeling, truly taking stock of our situation. I talked to my besties, trying to get an outside in and  more neutral perspective of what was happening to my marriage. Was it mid-life crisis or a larger issue that was looming over our heads? Reality is, over time people do find their sex drives hitting a downward slope, but what about romance, or was romance just a preamble to sex? The logical conclusion ( based on an already known fact ) that men are more sexual and women are more emotional. But does that mean that men don't want love? Men like the chase and when that's over, love takes a backseat. What occupies their mind is everything else. Women on the other hand ( you can check with any age or strata ) are still largely hard core romantics. Ask them to describe what has been the most beautiful time in their life with respect to their love life, you will hear a mini version of a Mills & Boons story.
---
Suggested read: A comprehensive guide on what works and what does not work in a marriage
---
After all this contemplation, I knew that since I didn't like it, I needed to take steps to change what we had become as a couple. I booked our first holiday post our honeymoon. Sid was taken aback but I knew that we both needed time, to just, re-live our younger more carefree days . My planning started well in advance, I found a dream destination and took the hard decision of leaving my 2 year old with my parents for a week.
I booked a beach facing resort and a room that had private infinity pool, with a view to die for.
I planned everything to a T, right from getting the most sexy lingerie, to re-vamping my wardrobe, going through a crash diet to lose those additional kilos. My husband was 'definitely' surprised. I arranged a out-and-out assault of his senses, sight – the most stunning views; sound – romantic songs that we loved, the waves lashing against the shore; taste- our palettes intoxicated with the most exotic food (Sid is a foodie and I didn't had to try too hard); smell – I wore his favorite perfume, and lastly touch – need I say more.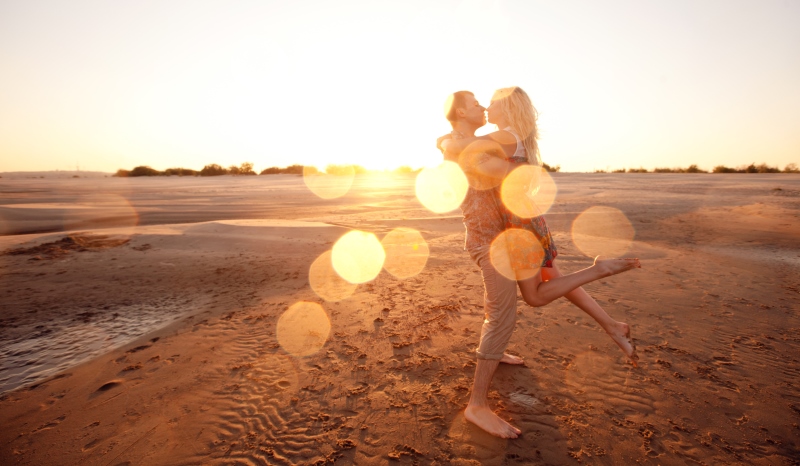 Image source: Shutterstock
We drank, we talked, we kissed, we spent time with each other. We had a holiday without emails or intrusive phone calls and bosses and clients seemed like a distant reality. We bathed together and we just dreamt and talked only about us. This was a dream that I had lost. We just didn't make love we rekindled our love. While we took the dip at the infinity pool Sid said to me kissing me on my forehead "baby (that's what he calls me ) I have missed this in my life, thank you for being there and showing me what I was missing"
We returned  from this blissful vacation making promises, to not let our romance die. Two passionate people cannot live a life which is scheduled like a batch processing file. We need to find different rhythms and we need to enjoy every day. When we returned, I noticed Sid would do little things that made our relationship that much more meaningful . Love, passion everything still exists … you just need to take that extra effort to rekindle romance… Like someone said " when we love, we always strive to become better than we are. When we strive to become better than we are, everything around us becomes better too. " Life is beautiful !!
Note: This work is just an expression of the author's imagination
Summary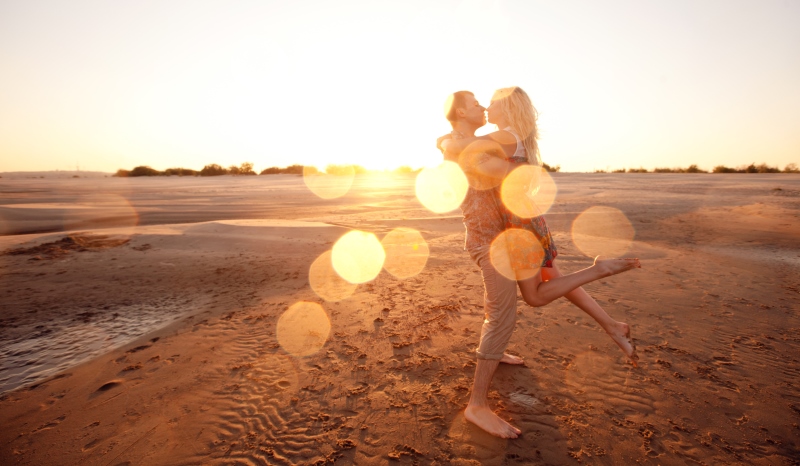 Article Name
Rekindling Romance: One Holiday At A Time
Author
Description
This is a story of how I rekindled romance in my marriage, by planning a beautiful and much needed holiday with my husband