Relationships are not always rosy. And sometimes despite your best efforts, there's nothing you can do but move on. But before you can move on, there's one thing you need to do – break up with your partner. Cringe-worthy stuff, eh? Most of the times, yes. However, with apps like Binder, which helps you breakup with your significant other with a text and/or a phone call (which is rude and mean, to say the least!), even breakups have become big business now. Makes you wonder whatever happened to the good old-fashioned dating rules.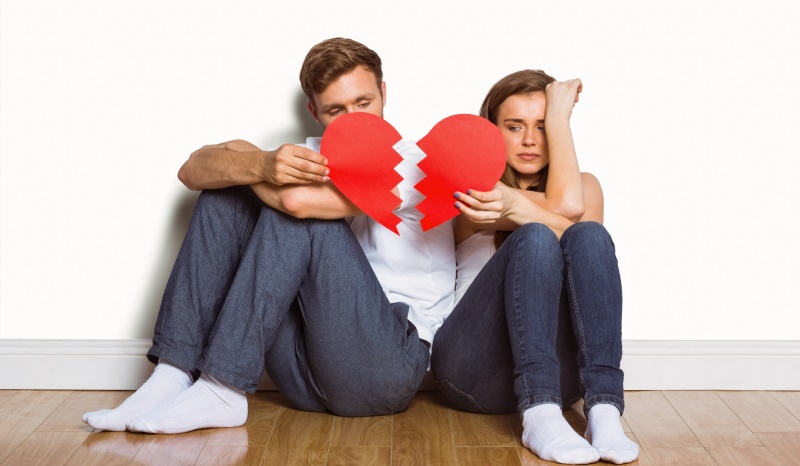 Image source: Dollarphotoclub
Following Binder's route, an offline service called The Breakup Shop, breaks up with your partner for a mere $10. So, that's what the world has come to – you're not man/woman enough to do the dirty deed yourself, but you're ready to shell out that fee so that you could be spared the potentially hard/embarrassing/awkward task of calling off a relationship.
Anyway, The Breakup Shop was founded by two Canadian brothers, Mackenzie and Evan (who have refused to share their last names), and it offers a wide range of services to breakup with your significant other. From personalized texts to an email to a customized letter to a gift pack filled with goodies to ease the pain of heartbreak, The Breakup Shop offers all these for varying amounts of money.
---
Suggested read: Breakup app Binder helps you dump your significant other
---
Here's the list of the services offered:
A breakup text or an email – $10
An actual letter – $20
A customizable letter with explanations – $30
A minute long phone call – $29 (since you're coughing up a significant amount, the call comes from one of the co-founders)
A breakup gift pack – $80 (which contains goodies like a Blu-ray copy of The Notebook or Call of Duty, cookies, or a Netflix gift card – how considerate of them!)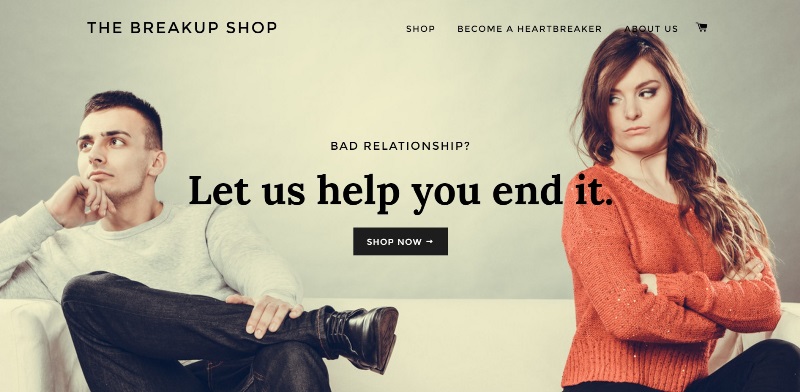 Image source: The Breakup Shop
Talking to Motherboard, one of the co-founders, Mackenzie, said,
"People are already paying services like Tinder to get them in a relationship, why not pay a service to get you out of one?"
The website reads:
"The Breakup Shop believes everyone deserves to be single. Let us handle the messy work of the breakup so you can spend more time swiping right. All of our products are designed to give you peace of mind when ending your relationship, minimizing discomfort and maximizing potential for long-term friendship."
With Tinder and its ilk replacing dating, Uber and co replacing hailing cabs, Amazon and peers supplanting actual shopping, it's only a matter of time that someone capitalized on breaking hearts.
Since being written about in the media, The Breakup Shop is looking at a surge in their business, and are currently on the look out for other 'heartbreakers' to join their team. A person who is willing to 'become a heartbreaker,' has the power to 'change people's lives,' according to the site. That they surely do. 😛
What do you think of such services that plan to capitalize on people's pain? Would you ever use a service like The Breakup Shop? Tell us in the comments below!
Summary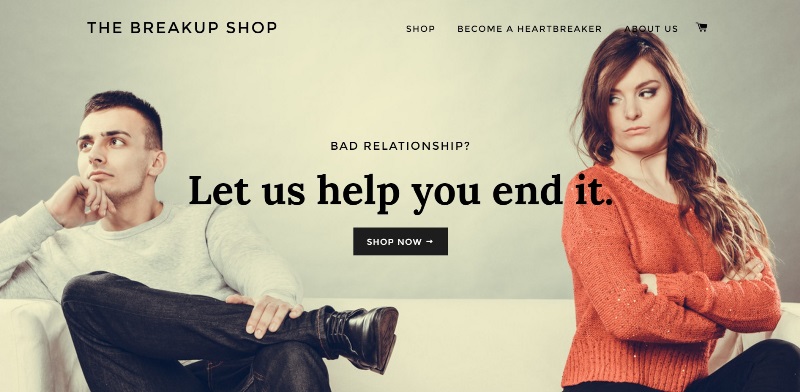 Article Name
'The Breakup Shop' Helps You End Your Relationship - Thoughtfully!
Author
Description
Capitalizing on breaking hearts - a new business venture called The Breakup Shop from two Canadian brothers. Take a look.