Some relationships are meant to be and stand the test of time and vagaries of life. But some others are just not meant to be and they inevitably fizzle out. The 'being in a relationship' part is fine and dandy, but the 'breaking up' part can get messy, ugly, and not to mention awkward.
But what if there was an app to help you breakup with your partner (soon-to-be ex)? If there's an app to bring a couple together, don't you think it's only fair that there be an app that helps break them up? Right.
---
Suggested read: Glance dating app lets you fall in love at a music festival
---
That's the rationale behind the new breakup app Binder. The app is loosely based on the most popular hookup app the world has seen till date, Tinder. Just as it is on Tinder, Binder helps you breakup with your significant other with just a swipe to the right. And the name is a play on 'Binned her,' meaning dump her.
The app, which is now available on iOS and Android, helps automate breakups, by circumventing the messiness, by choosing to swipe right.
If you're one of the cowardly men who want to avail such a breakup app's services, all you gotta do is choose the gender of your soon-to-be ex partner, key in their name and phone number, choose from a list of brutal reasons for the breakup, swipe right, and voila! It's over. You're a free bird! But you might have destroyed someone's self-esteem in the process.
Wondering what I'm about? Take a look at some of the texts and personalized voice messages that the breakup app Binder provides as templates, from which a user can choose from:
It's not me, it's definitely you
It's like I'm living in some sort of unwakeable nightmare
Our relationship is as patchy as your beard
If you were the last person on Earth, I'd still send this
I feel like I was maybe tricked into this
It's better to have loved and lost, so, on that note, 'Get Lost'
I don't want you close to me, emotionally or geographically
Ouch!
Not only is the dumpee sent one of the above horrific, self-esteem lowering messages, they also get a phone call through which the news is broken. To be quite frank, the phone calls are the worst. These calls are pre-recorded voice messages which are mean and blunt, to say the least. The Scottish voice that the app has used tries to stay upbeat about the breakup, and sometimes even breaks into song while delivering the bad news.
Listen to the full message here:
The app is the brainchild of Peach Digital, and the Scottish beer company Tennent's, which hails itself as 'Scotland's Favorite Pint.' The beer company promoted the breakup app, Binder, on its Facebook as well as Twitter pages. The cheeky yet slightly hurtful creation is apparently part of a new series of online comedy sketches, Wellpark.
Speaking about the breakup app Binder, Jordan McKenna of Tennent's Lager, said,
"There are hundreds of sites that promise to make the dating game easy. They look after everything – except the splitting up part. We thought we'd poke some fun at that in our Wellpark series and so far it's gone down really well with those who've helped test it out. Hopefully those who receive a Binder message will have a sense of humor about it too."
The app is mainly targeted at heterosexual men, with a promise to come out with its female version soon, called Bindim.
---
Suggested read: Lulu dating app allows women to secretly rate men they have dated
---
Breaking up via text, email, or worse, getting someone else to do your dirty work is not very gentlemanly or ladylike, in any decent person's book. If you've got the guts to get into a relationship with a person, show the same spine when it isn't working out too. This breakup app Binder may be a 'fun' way to breakup with someone. But breaking up and ending a relationship is almost never fun. While sometimes it may be a long time coming, other times, it hits you from the left field.
If you're miserable in a relationship and want to get out of it, be a man/woman and do it in person, rather than hiding behind this breakup app.
Summary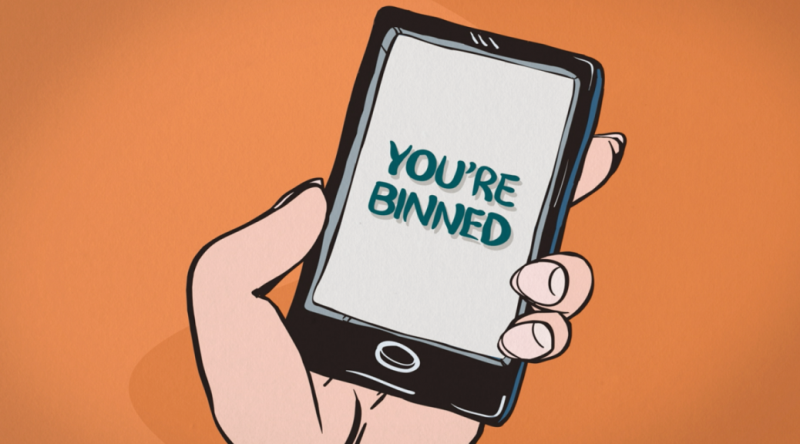 Article Name
Breakup App Binder Is Here To Help You Dump Your Partner
Author
Description
A new app, this time an app to help you do your dirty work, has been launched. Behold the breakup app Binder, along the lines of Tinder, but for breakups :P