Being punctual on a date, be it the first or the fifth, is a sign of respect you show to the other person and their time. However, if there are extenuating circumstances and it's unavoidable, only then is it okay. I guess the key is to actually being faced with such unexpected circumstances or faking it till your make it! 😉
But one guy found out NOT to be late on a date with this woman, via a series of absolutely insane texts. A guy posted the following series of screenshots of texts on Reddit, when he told a girl that he was running an hour late. Take a look:
[WARNING: This goes from bad to worse to INSANE – in no time!]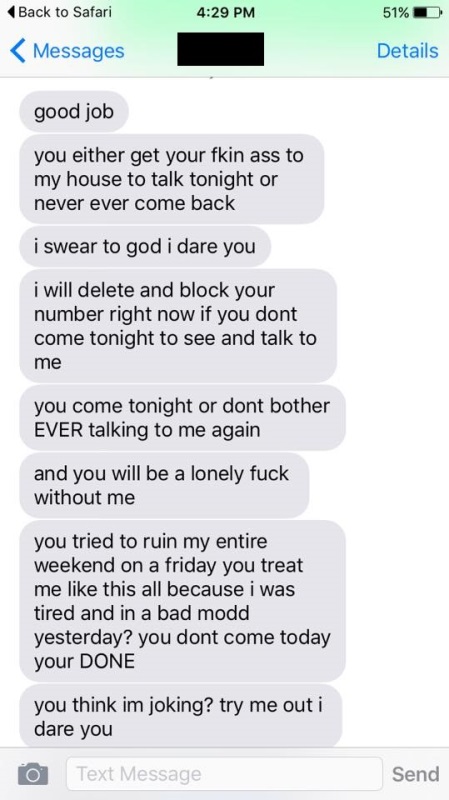 Image source: Imgur
Image source: Imgur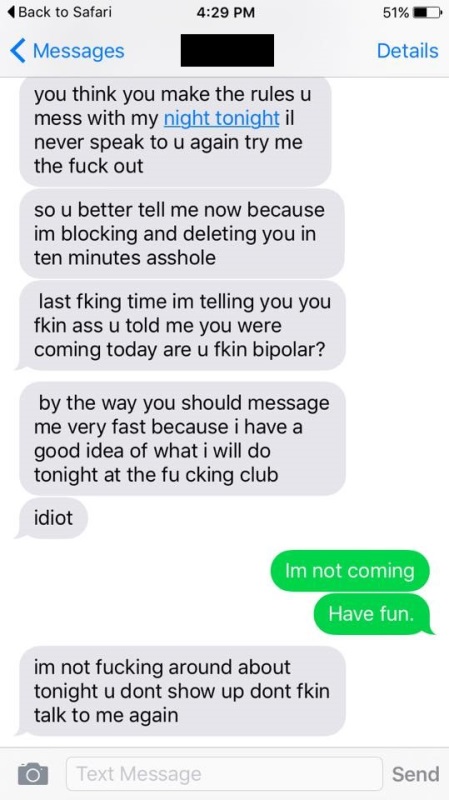 Image source: Imgur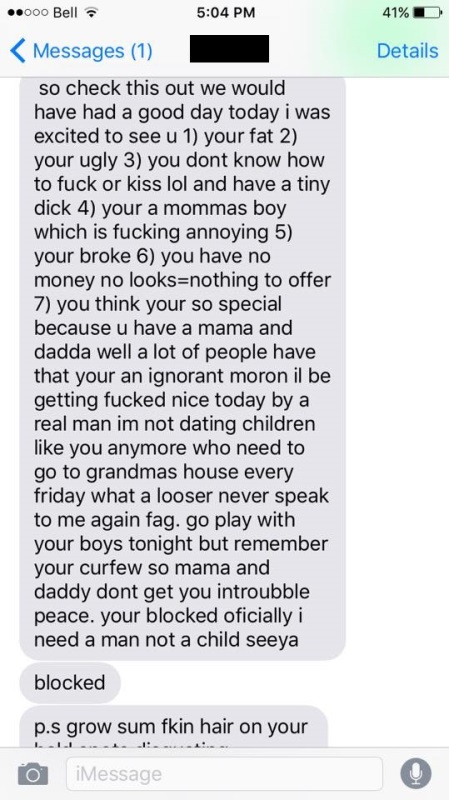 Image source: Imgur
Wow. This is one woman who you should stand up at your own peril. On the other hand, it's easy to judge based on these texts which tell us just one side of the story. Perhaps the guy had promised her a great evening which she really looked forward to. Or perhaps she was hurt to the point of going ninja on the guy for cancelling and she took it out via these texts. Or perhaps the guy really was a d*ck and this is not the first time that he's done something like this. We'll never know, so it's better to hold back on the judgment.
---
Suggested read: Love in the age of texting
---
It does seem suspicious that while the texts start at 4:29pm, it suddenly jumps to 5:04pm, suggesting the possibility that the guy might have done something in the interim for the woman to go ninja on him.
Well, we'll never know the whole story to make an unbiased judgment.
What did you think of this woman's reaction to the situation? Would you do something so extreme? Sound off in the comments below.
Featured image source: Imgur
Summary
Article Name
Woman Sends Series Of Insane Texts To Guy Who Was An Hour Late To A Date!
Author
Description
A woman apparently sent a series of insane texts to a guy who told her that he was running an hour late. It quickly escalates. Take a look.