February is surely the month of love, not only because of the 14th, but also the weather! This year, however, the romantic potential is riper than ever before! Your monthly love horoscope says that February 5th could be a very good day to embrace the idea of spilling the beans to your special someone! You are going to realize the hypnotic power that your lover has over you and it could either be a very uncomfortable feeling or a very intoxicating one. Now, that depends on the sign that you call yours!
In general, the February horoscope says that on the 6th there will be an unexpected surprise in your love life. It may be welcome or not! Then on the next day, you should prepare for something hot and spicy happening! Whether you are single or taken, this week is sure to be very eventful when it comes to love.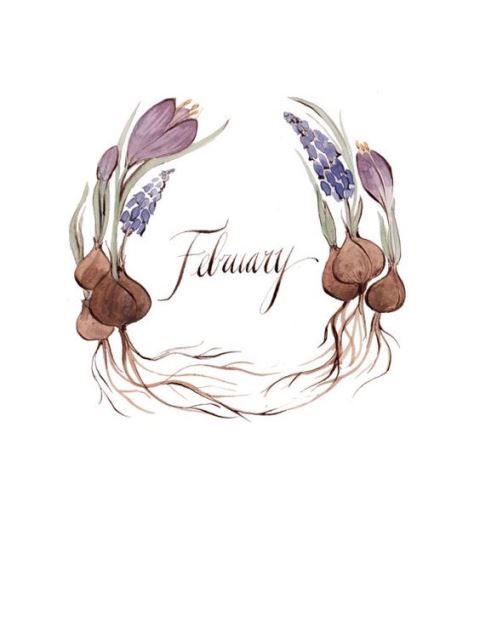 Image source: Pinterest
By Feb 14th, you and your lover are going to spoil each other rotten! Isn't that just in time for Valentine's Day?! On February 16th, matters of love will have a somewhat detached flair. If you are not seeing anyone at the moment, this is a great time to consider Tinder or other dating services or apps. Meet that someone your bestie is dying to set you up with. Friendship will be a priority right now and you are going to have a natural companionship with anybody you choose to share your heart with.
---
Suggested read: How your Zodiac sign defines your style
---
On the 29th of February, you will be feeling extremely secure with your relationship status, thanks to Venus and Saturn stably linking with one another.
Now, this was a general overview of monthly love horoscope for February. Let's dig deeper and talk about each sign.
Aries horoscope for the month
Love for the Ram will be more about friendship this month. Do you think of your sweetheart as your best friend for life? If the answer is no, you are prone to feel that you are missing out on something. Your relationship dynamic might seem to have something amiss. However, if you do think of your lover as your bestie, you are definitely a lucky soul! This February, the fact that you share such a lovely bond with the person you are dating or married to, will leave you with a feeling of pure ecstasy!
Taurus horoscope for the month
The influence that your lover has on you will be pretty obvious early this month. In the first week itself, they are likely to reveal to you just how life transforming the bond you both share is. Luckily for you, this is more about empowerment than petty power play.
By the second week, the sexiest encounter you and your babe has ever had is going to occur. Brace yourself for some fun! If you are with someone, it is likely that you will recognize the fact evident to everyone but you that you have fallen head over heels in love this time around! If you are single, this is the time to let go some of your critical and pessimistic notions regarding love.
Gemini horoscope for the month
During the first week of February, dear Gemini, do prepare for a very intense moment between your significant other and you. This moment is surely going to leave you with no shadow of a doubt that you guys have a deep connection! The key in this situation is to own up to what makes you feel most vulnerable. Give yourself a permit to go "there" rather than hiding away from it! Your partner will tend to see your strength and will love you more than ever before when you face your fears.
In the second half of February, your monthly horoscope holds that you might meet somebody who is pretty unique, to say the least. The thing that will set them apart, is what you have been looking for a long time!
Cancer horoscope for the month
If you cannot bear the heat, it is good for you to get out of the kitchen! Your partner is going to turn on their passionate side leaving you gasping for breath or longing for more! The choice is yours. The planets and stars say that you will be good and not just oblige to this invitation of spicing things up, but also enjoy it to the hilt!
In the second half of the month, you are going to hear very good news about your partner's finances. It might be a promotion or a raise. It could also be news regarding a joint investment that pays off nicely!
Leo horoscope for the month
The first half of the month does not show anything promising in your love life. But there is nothing to worry about since the latter half will not just make amends, but take your love life to a different high!
After the 16th of February, you will begin to notice obvious improvements in your relationship with your loved one. If you have been dating someone, there are chances that the two of you will make the decision of going exclusive! If you are already committed and have been dating for quite some time now, you may move in together. Getting engaged and tying the knot are also on the cards!
If you are already happily married, you are going to benefit a lot from the love phase that will last till mid-March. You both should expect a spell of harmony and peace that's necessary for marital bliss. We suggest you make the most of it!
Virgo horoscope for the month
Romance will sizzle for you pretty early this month! In the first week itself, you will be blessed with a cosmic recipe for some sexy weekend together! If you are seeing someone, you should expect passion and desire to be on the charts!
If you are single, prepare for a weekend of heavy socializing and party bingeing. Even if it is just a crush or a romantic fling, the possibilities of a sexual interaction is too intense to avoid. After the 20th, an office romance might heat up!
---
Suggested read: What your Zodiac sign says about your kissing style
---
Libra horoscope for the month
For those who are in a relationship, there will be a slight development between your partner and you. This might connect you to their family or your family to his. The stars say that you must pay attention to every little event that takes place in the latter part of the first week of February. Even if there is something that unnerves you and your lover, things will end up being more than okay!
If you are flying solo, mark your calendar for the 16th of Feb. Your Venus is entering the true love sector. The rest of the month will see dazzling prospects of meeting someone new and falling in love!
Scorpio horoscope for the month
The monthly love horoscope for the Scorpio is more of a list of good news (only). All throughout the month, you will be in a very enviable position as Mars will continue moving through you. You will continue enjoying its presence until March, and must make the most of it. The movement of Mars is likely to increase your libido and stamina. Sex will be more than pleasure, keeping in mind what you have been experiencing for quite some time now!
If you had begun to think that you were losing your mojo, my dear, it is back this month! If you are living in with your partner, you can expect a shift in your domestic harmony in the second half of the month. You both might decide to invest in some real estate together or spruce up the décor and interior of your home.
Sagittarius horoscope for the month
A surprising event might rattle your love life in the first week of February. Venus will be squaring off with Uranus, which is the planet of surprises. Since it is invading your love sector, your baby might bruise your confidence in some silly way.
On the contrary, they may hit you up for some dollars. Don't agree to that unless you are willing to kiss it farewell for good! Luckily for you, it will be simpler to knock some sense into your lover about anything in the last week of February since agreements will be reached relatively easily.
Capricorn horoscope for the month
You will experience an ultra-sexy love quite early this month. Be sure to use it to the fullest! Venus will continue through you until the 16th, literally aiding you to be the sunniest of them all. On the 5th of February, Venus will embrace Pluto and this is your cue for some mysterious and magnetic sex appeal! An unforgettable romance will occur behind the scenes which will be impossible to resist. Yum, is all we can say!
Aquarius horoscope for the month
Your love life will be pretty quiet in the beginning of this month. You might even find it non-existent! But don't lose heart. It is just the quiet before the storm. On the 8th of February, the full moon will dazzle up an opportunity for you to plant seeds in the love department.
After the 16th of the month, you will look and feel more ravishing than ever and that will easily attract romances your way!
---
Suggested read: How you deal with single life is determined by your Zodiac sign
---
Pisces horoscope for the month
In the first week, Venus and Pluto will align in the friendship sector. If you are craving for a more romantic bond with your pal, it will be tough for either of you to ignore the mutual chemistry this month.
Beware of what you say to your friends about your love life and relationship status. Don't reveal too much information and yearn for privacy later. It is for the best to keep your love affair under wraps at the moment.
NLT will be filling you up on your monthly love horoscope from now on. Subscribe to our newsletter because you don't want to miss this!
Featured image source: Pinterest
Summary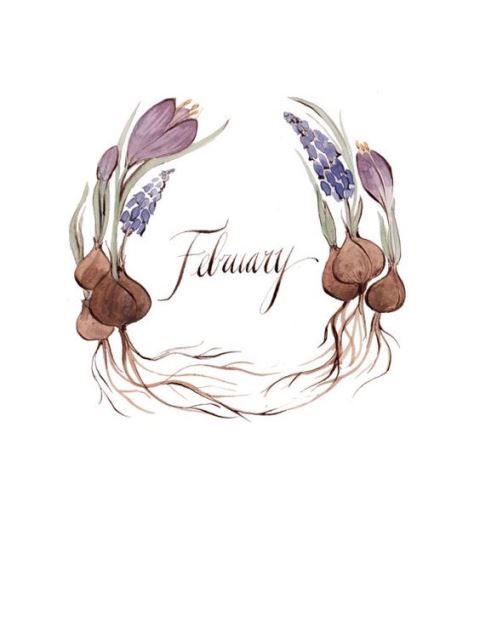 Article Name
#AstroSpeak Your Monthly Love Horoscope For February
Author
Description
So what does February has in store for you with regards to your love life? Here's your monthly love horoscope for February.