What have the stars planned for you this month? Will it be 31 days of gooeyness after the Valentine month, or are there signs of some rifts and quarrels?
Find out what your monthly love horoscope has in store for you this March!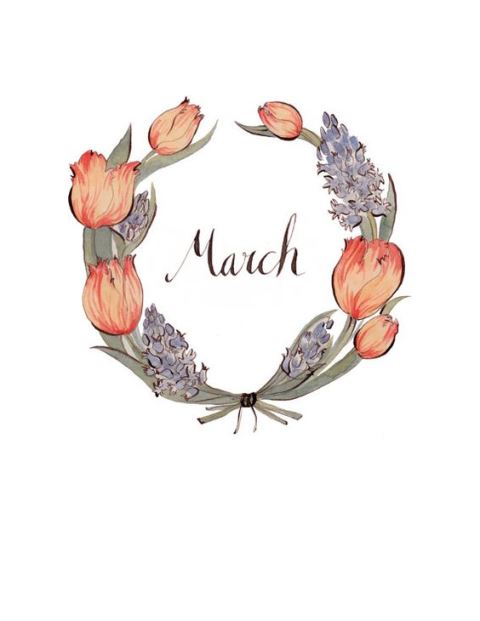 Image source: Pinterest
Mars abandons the intense Scorpio and spirals into the spirited Sagittarius on the 5th of March. This will give the signs a chance to be more casual than before in their love life. Accepting a last minute date proposal will add spontaneity and spark to your relationship, which you missed in February. With Venus drifting into the dreamy Pisces on the 12th of March, everybody is going to get creative in love! On the 23rd of March, we have a Libra full moon beaming at us and singing, "Never say never when in love!"
---
Suggested read: Your Zodiac has a lot to say about the jewelry you should wear
---
Let's look at the horoscopes a sign a time!
Aries horoscope
According to the monthly love horoscope for Aries, this month you need to be honest. You are absolutely aware of your feelings and also know what your emotions are taking from your life and adding to it. Realizing what is that you are feeling and what you should do about it are not the same thing! That is where you seem to get stuck every single time! Whether you guys have already hooked up or are trying to exchange numbers, now is just not the time to be passive! This month, wrestle with the truths about love no matter how uncomfortable they make you. You might also consider re-writing your Tinder profile, putting up things that you are actually looking for at the moment! Start flirting with the folks you have eyes for. March horoscope says you must give love your all!
Taurus horoscope
Though the monthly love horoscope cannot spell exactly what events will unfold in your love life this month, there is no doubt about it being big! From the 6th of March to the 26th, the potential of growth is enormous in your life. This could mean that you will find yourself indulging and getting messy with someone (aka, having super fun!), or that the deal between you and someone you have been dating is going to get extremely real! This someone is going to add value to your life. Be careful of the magnificent illusions pretending to be the real thing. It depends entirely on you to know what you want to get involved in and who you want to do it with. Occasions will see how much you know yourself. So this month, don't fear to embrace the opportunity for growth and happiness instead of the same old, same old.
Gemini horoscope
According to the monthly love horoscope for March, after the 7th of March, you will be in a fierce state in your relationship. You will occasionally find yourself getting extremely agitated on one hand, and motivated, on the other, to get serious about the business called love! Either way, you will need to be careful. Make certain that you don't force your decisions on your significant other to get your interests met. You need to see it and show it as creating something together; because then you both become an important part of it. Your relationship is the most important thing to you right now. It is your efforts towards it this month, which will ensure you both are happy and contented later. Carry a step towards taking your relationship seriously. Make it what you want it to be, instead of whining about what it could have been.
Cancer horoscope
The March monthly horoscope for Cancer spells out the fact that experience is the key to know anyone. Intimacy, or real closeness, can only be developed over a period of time. It is only after years of togetherness that you can completely trust a person, no matter how much in love you are with them. The love, the passion, and the romance; bring it all on! However, be true about what you think about your S.O. Call them what they are rather than weaving glorious tales about them. It is always advised to not confuse your feelings about someone with what you know about them. Give your relationship enough time so that the other can reveal themselves to you. You can then distinguish between how you feel and what you just experienced.
---
Suggested read: How you deal with single life is determined by your Zodiac sign
---
Leo horoscope
How one says what they have to say is significant. The love horoscope for Leo thinks that some major tête-à-têtes are scheduled between you are your lover; conversations about love and other things that matter! Be ready to meet the truth head-on, even if it is messy. Even if it burns a hole through your heart, revel in it. The truth always sets you free, remember!
This month will help the Leo lovers to prepare themselves to move on in some way or the other! Be honest about the relationship goals you hope to achieve this month.
Virgo horoscope
Right now, your love life is brimming with energy. So better not waste that going the hermit way! From the 5th to the 17th of March, you will find going out and connecting with your lover way easier than before. Saying the debut "I love you," might also be on the cards! In case you are single but looking for a spark to get lit in your heart, this is a brilliant time to follow your instincts and explore the dating jungle! From the 9th to the 21st, be on a look out for every person that enters your life for the first time. Don't let this opportunity slip out of your hand, Virgo!
Libra horoscope
This month, Libra, you need to be true to yourself about who you love, lust over or lurve! Or else, your relationships are going to end up pretty bad. The March horoscope holds that you must stop trying to be liked and loved all the time. Instead, love yourself and be who you are and not what the other wants you to be. You will be way cooler when you are a real version of yourself. What the other thinks of you shows who they are, and has nothing on you. Stop wasting your time over fitting into boxes, doing things you are 'expected to do'!
Scorpio horoscope
Scorpios are expected to explore 'like' more than 'love' this month. Though romance is in the air, you will know not how to fit your heart into it. If you are planning to spend the entire month cribbing about how other people like or dislike you, you are sure to end up feeling mocked and sad! There is no pressure on you to yield to each and every one who confesses that they like you. So don't get attracted to people only because they are attracted to you!
9th of March is the day to look out for. Someone new might enter your life and turn it topsy-turvy, in a good (slushy) way! So remember to feel your own feels!
Sagittarius horoscope
Love vibes are in the air from the 13th to the 21st. It is time to slay it! You alone are in charge of how you will connect with others. Don't try and control love, because it follows its own dictates. Your trials will only leave you drained and bruised! Stop being single-minded and try awesome instead! Getting stuck on an idea doesn't work in love, because this feeling repulses constraints! Let things happen. Let love happen!
Capricorn horoscope
How you and your lover bond over different things this month will decide if this relationship of yours is at all going somewhere. Be accountable for what you say and how you behave with your date. Your attitude towards love in general also has to be taken stock of. Stop covering yourself with silly defences and excuses. That will do no good to anyone, especially not you! If you are expecting your guy or gal to absorb all your eccentricities, they will backfire soon. Take charge of yourself now!
Aquarius horoscope
Sex and love are two different things. But there certainly is a crossover! What each mean to you and how each play out will depend entirely on how you handle the situation with its complexities, this month. A person's sexuality is a living and evolving thing. What you desire and what you want changes over a period of time. Be patient now and talk to your S.O. about it. Your monthly love horoscope for the month of March holds that the second week seems to be a little difficult on the love front, though you can see it as an opportunity too!
---
Suggested read: What your Zodiac sign says about your sexiest quality
---
Pisces horoscope
The building block for any relationship, especially a romantic one, is to love thyself and to be with someone who loves you for who you are. This month, there might be rifts between you and your S.O. about you being too selfishly in love with yourself. Give that a serious thought. Balancing the two is very important. However, have faith because the month will end on a positive note!
See you again next month, and until then love and be loved!
Featured image source: Pinterest
Summary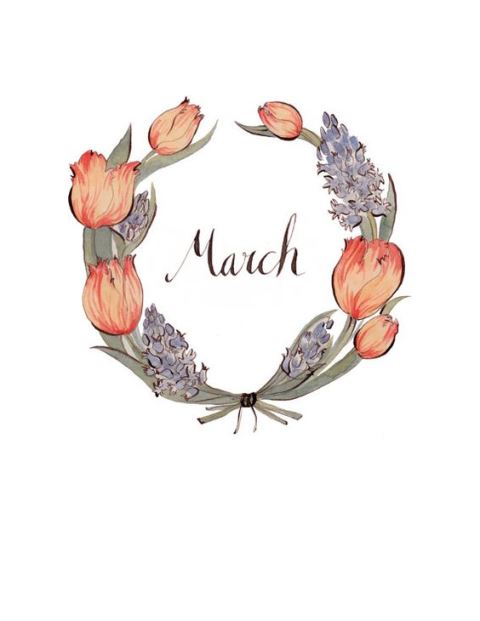 Article Name
#AstroSpeak Your Monthly Love Horoscope For March
Author
Description
So what does March has in store for you with regards to your love life? Here's your monthly love horoscope for March.