Nobody's denying the power of the basics. Squats, crunches, push-ups, chest presses and kettlebell are all our favorite workouts still (after all, they help us stay in shape) but there's something meh about doing these done-to-death exercises over and over again. The fitness plateau is real and we are tired of being on-level with the same old workouts. For a roaring crest, we have a list of some bold boutique fitness studios who are putting a unique spin to classic workouts to birth some challenging workouts that make all the 'work' in 'working out' a whole lot of fun!
If you think you are game for these challenging workout programs, we are ready to unlock the box of secrets…
---
Suggested read: For real weight loss, take a walk
---
1. Row House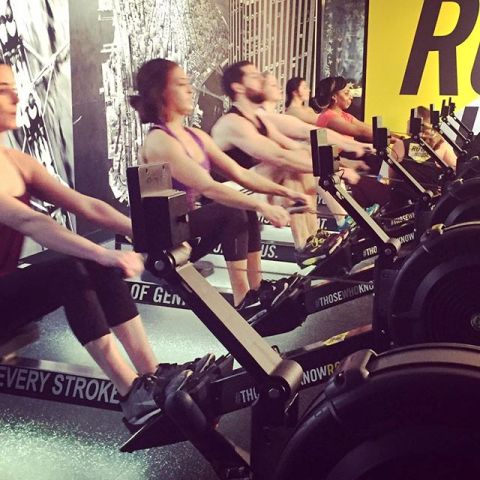 Image source: rowhousenyc
Inspired by CrossFit rowing workouts that involve interval training on a rowing machine with a combination of jumping rope, kettlebells and resistance training, this one is a low impact, high-intensity, full-body workout for all skill levels. An immensely beneficial cardio program that works 'every muscle in every stroke,' row house is an energetic, endorphin-boosting workout in a happy, inclusive environment that makes sweating it out a social sweat of sorts! Sounds like fun, doesn't it? Row House NYC, Throwback Fitness and CityRow are some of the studios offering the program.
2. Aqua
A new spin to traditional cycling, AQUA involves cycling, albeit underwater. Pedaling underwater against the water resistance makes it a tough job with no inertia. However, the very feature allows for a strong core engagement and involves a full body workout. Used first in Italy as a mode of rehabilitation for those suffering from knee injuries or joint problems, the workout has spread out to enjoy immense popularity. The participants feel rejuvenated and energized after a workout, due to enhanced and improved blood circulation. Aqua Studio in New York is one of the most popular studios offering the workout.
3. PXT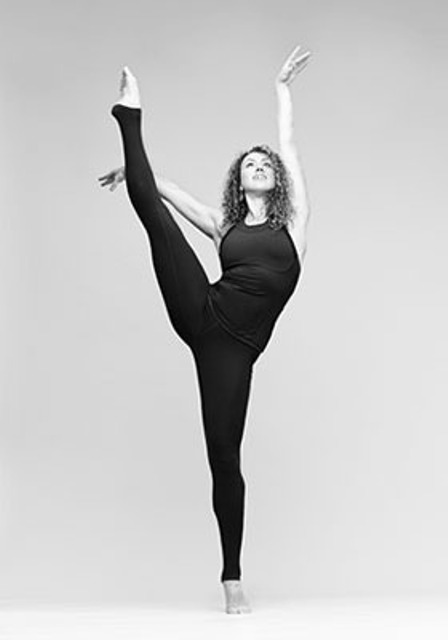 Image source: pureyoga
PXT has been birthed by one of the toughest yoga instructors on the New York City fitness scene and we talk of none other than Loren Bassett. After all, you don't undermine the power of a power yoga instructor who starts her yoga class with a standing instruction about penalty pushups for an entire class if anybody as much as leaves the workout midway! PXT at Power Yoga, is a vinyasa flow routine followed by interval drills that involve plyometrics and weightlifting.
4. Homegirl Yoga
Founded by one of the most popular names in the yoga realm, Halle Becker, HomeGirl Yoga is a challenging power yoga treat that is every bit worthy of its christening. You will simply have to sign up for a smile-filled journey of working your way to fitness to learn why.
5. Peloton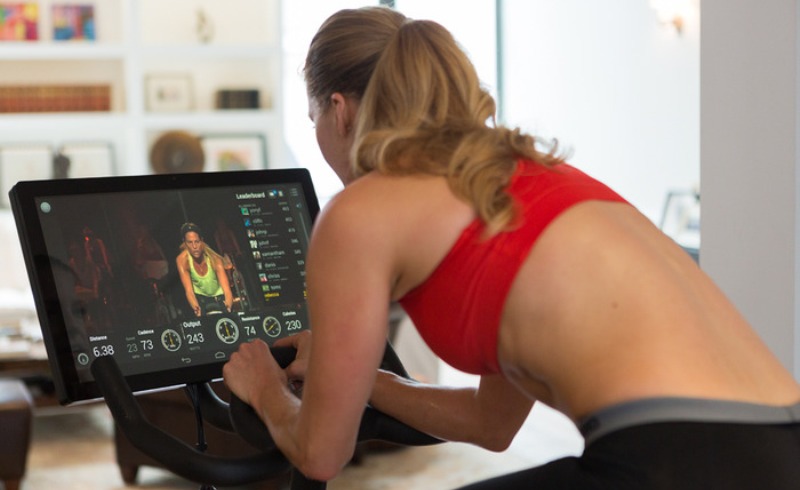 Image source: Peloton
Peloton combines the in-studio boutique cycling experience with custom bikes attached to a 22-inch touch-screen monitor that allows users to ride along with live classes at the flagship 50-bike Chelsea studio. Throw in a food and juice lounge, WiFi and good music and you've got yourself a Peloton 'partaay.' Unlike most other boutique studios, Peloton has plenty of room and offers lush seating options for those who need a break after sweatin' it out!
6. AKT In Motion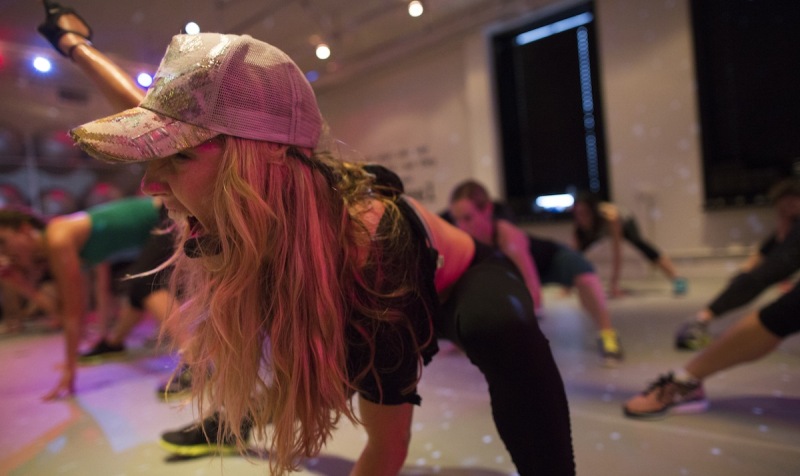 Image source: AKTinmotion
Anna Kraiser, the famous celebrity dance cardio instructor, has launched AKT- an intense interval training, circuit training, sculpting, toning and dancing routine that involves core strengthening with cardio and flexibility moves for a comprehensive full body workout. AKTease is a dance-based cardio training program that unravels AKT's signature style, vocabulary and choreography to participants for some sweaty, challenging fun. However, Sweet Dream and 4Play are non-dance based routines that involve interval and circuit training respectively, set to upbeat music for some sweaty challenges.
7. Pound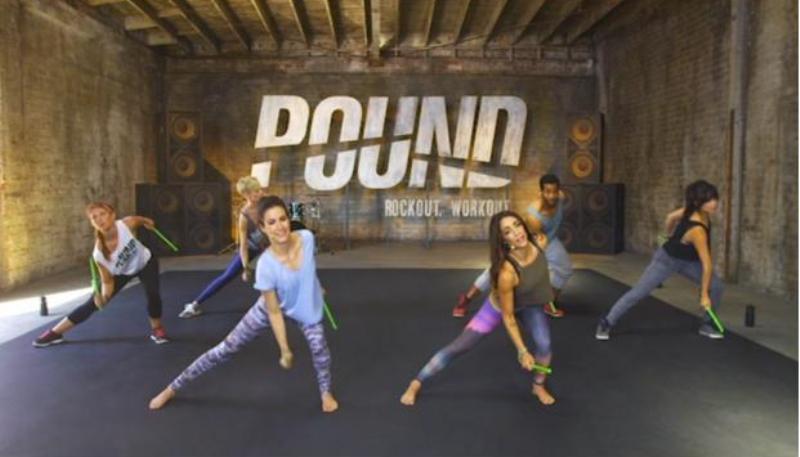 Image source: Pound
Poundfit's mantra is to 'rockout, to workout.' Founded by two drummers, the regimen is the first-of-its-kind cardio jam that taps into the infectious, energizing and sweat-dripping fun of playing the drums while engaging in an incredibly fun, full body workout that involves a lot of squatting, sweating and you guessed, it 'rocking out!'
8. Tone House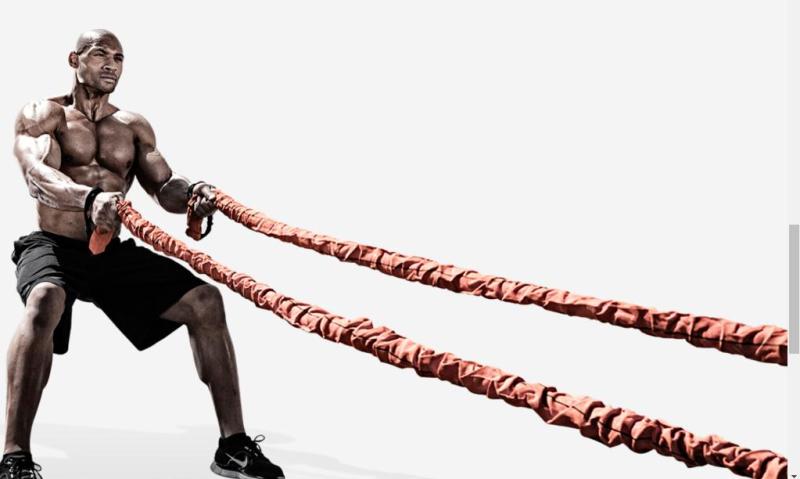 Image source: tonehouse
Founded by Alonzo Wilson, a former athlete, Tone House is a relatively new entrant on the NY fitness scene but is already creating a lot of ripples. Touted as one of the most challenging workout programs that involves TRX, training ropes and sandbags for lifting, this extreme, athletic based fitness studio is redefining fitness splattered in sports mags. With the goal of unleashing the hidden athlete in every individual, Tone House is unraveling a bevy of team-oriented, competitive, fun, and supportive sessions for guaranteed fitness results.
9. Surfset Fitness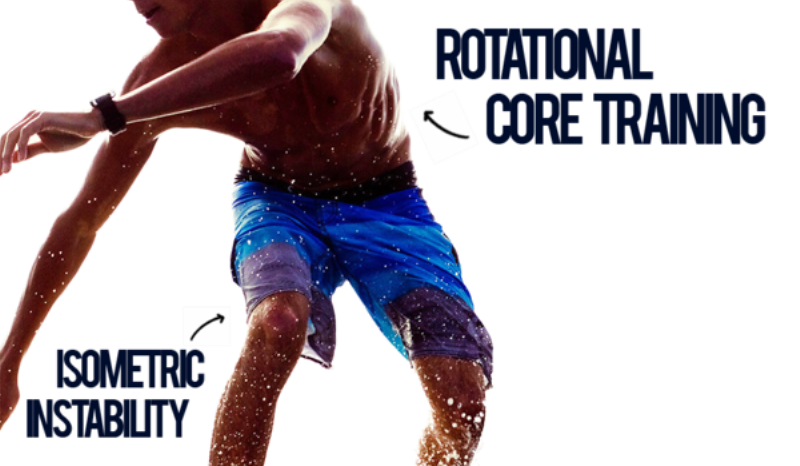 Image source: surfsetfitness
Born to shake things up, quite literally, SurfSet Fitness is all about challenging the traditional modes of static stability and fitness regimes by challenging one's body in novel ways. With all exercises performed on  a Pilates reformer/surfboard hybrid, exercises engage core and stabilizer muscles to engage the mind and body in multi-planar movements, bolster rotational core and shock the system to birth real change, inside and out.
---
Suggested read: 8 ways meditation can help improve your marriage
---
10. Bold Naked Yoga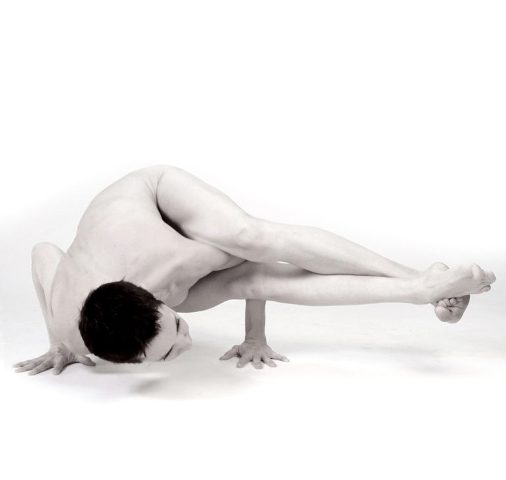 Image source: boldnaked.com
For the bold and audacious, this one's a studio that offers co-ed naked yoga. They intertwine effective fitness training with empowered, authentic self-expressive life philosophies to birth a powerful way of re-discovering your potential, both physically and emotionally. Think you are BOLD (and naked) enough?
How many of these challenging workout programs push you to say 'challenge accepted?' Tell us in the comments below.
Featured image source: Pound
Summary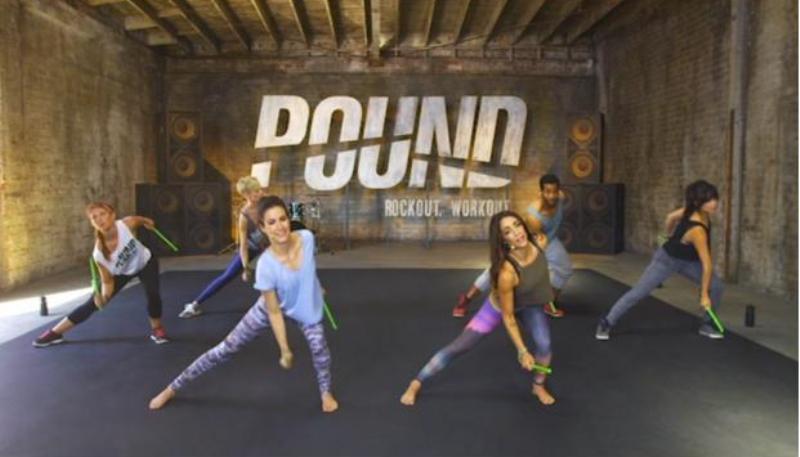 Article Name
10 Immensely Challenging Workouts To Push You Out Of Your Comfort Zone
Author
Description
Make the 'work' in 'working out' push you to your full potential- try these challenging workout programs now!