If you think that redesigning a house is always a costly affair, then this post will certainly prove you wrong. Sometimes, all you need is a creative idea to change the entire curb appeal of your place. Even if you have a restricted budget, you can give a whole new life to your home in an effortless way. To help you do the same, we have come up with some expert ideas and suggestions from experienced professionals. Let's not wait anymore and learn how to decorate home on a budget, as suggested by the experts.
---
Suggested read: 17 Interior Design Instagram Accounts You Need To Follow For Major Décor Inspiration!
---
Start with what you already have
This is the golden rule of designing that you should follow – no matter what your budget is. You should not redesign your place with an aim to replace everything old with something new. Instead, you should carefully notice what you already have and how you can repurpose it in a thoughtful manner. Later on, you can make space for new things quite naturally.
Follow your heart
After all, home is where the heart is, right? Your home should reflect your truest sense and your preference. Olivia Erwin says that we should always follow our gut while redesigning a place. Ask yourself whether you like a certain idea or not. This will save you time and money in the long run.
Keep, repurpose, or throw
While reviewing the existing items in your home, consider them placing in three parts – keep, repurpose, or throw. Keep all the essential things that you know would be irreplaceable or have sentimental values. There are certain things that you can work on and repurpose as well. Lastly, get rid of the things you no longer need to make space for new items.
Have a floor plan
Before you start buying new things or work on repurpose furniture, make sure that you have a solid floor plan. This will help you get a mental picture of your space beforehand. Just make sure that your floor plan won't be packed with too many things else it will be congested.
Look for cheap antiques
According to Chandos Epley, great antique can get better with age – and we certainly second that. Antiques have their age-old charm that can entirely change the look and feel of any room. If you want to invest in something, then consider buying an everlasting antique piece. There are tons of places online to get cheap antiques. Apart from that, you can visit a garage sale or flea market to grab some amazing antique pieces as well.
Make the most of that ceiling
This is something that only the experts will tell you while redesigning your place. Ceilings are mostly neglected in our décor plans. Though, if you focus on the ceiling of the room, then it can end up redefining the whole place. For instance, you can cover it in contrasting wallpaper or paint to give the room a sharper and defined appeal. You can also raise the roof artificially or give it a solid black color to get it noticed.
Just paint it out!
Chauncey Boothby, who is a leading designer, suggests that "we should never underestimate the power of paint." If you have a shoestring budget, then work on this idea. You can give your home a brand new color palette by painting the walls and the furniture. Make bolder choices and don't hesitate to owning a color scheme. In this way, you can learn how to decorate home on a budget and with minimum effort.
Choose neutral shades
While buying new furniture for your place, go with more neutral shades. Neutral shade furniture would go well with almost every other color in the room. You can add a new appeal to your place with just a handful of things. Also, neutral colors would increase the overall lifespan of your furniture and make it easier for you to repaint it as well.
Explore
Never make the rookie mistake of buying everything from one place – no matter how much discount you are getting. In the long run, this will make your house look dull and one-dimensional. Try to explore as much as you can and visit different parts of the city to handpick the right décor for your place. At the same time, you can find inspiration online (from Instagram or Pinterest) and visit numerous e-stores to pick the kind of décor that would speak to you.
Some ideas are everlasting
There are some décor ideas that have been trusted by us for years. For instance, it is mostly recommended to pick white or cream shades for the kitchen. This will give a neat and timeless appeal to your kitchen and make everything lively as well. Similarly, go with tried and tested complimentary shades that would make your space more appealing.
Visit auction houses
Auction houses can be a sanctuary for cheap art and antique pieces. Even if they are not hosting an auction, you can visit them to try your luck. Some auction houses also host dedicated sales at the end of the season to clear their inventory. You never know, you might end up buying an amazing piece of art at a throwaway price this way.
---
Suggested read: 17 Interior Design Instagram Accounts You Need To Follow For Major Décor Inspiration!
---
Mix and match
A lot of people assume that in order to have a classy décor, we need to have a consistent theme. While there is nothing wrong with sticking to a single theme, you can also try to mix and match things a bit as well. For instance, you can mix both modern and antique pieces together in a single room. Similarly, metal and wood pieces also go flawlessly when matched together.
Invest in framing
Sometimes, it is not the art, but the frame that steals the show. If you have used the right kind of frame, then even an average piece of art can stand out. If the frame is durable, then you can use it for a long time by switching it with different art pieces. I would recommend getting a metal or wooden frame with carvings that would be a signature piece for your space.
Include inherited pieces
If you have found something at your grandma's place or a garage sale, then don't hesitate in repurposing it. Sometimes, inherited furniture can be a stunner with their timeless charm and rustic appeal. If you want, you can just redesign them a bit or simply paint them with a matching shade. Some people even prefer to keep them the way they are that would show their age and imperfections.
Focus on plants and lighting
This is one of the best lessons from the experts about decorating a space on a budget. Even if you don't have the budget to paint the walls or buy new furniture, you can invest a little on plants and artificial lights. Not only will it make your mundane place look a whole lot interesting, but it will also impart a positive vibe to your house. Though, make sure that you get plants that are friendly to your location. Research a bit and make plans beforehand to get indoor plants and the appropriate lighting together.
Make space for some natural light
Even though you should consider investing in artificial light, make sure that your home gets enough natural light as well. Catherine Kwong, who is a famed designer, also says that there is no substitute for natural light. You can consider getting sheer blinds or curtains that will welcome more natural light. Also, you can have more windows and install large glass panels as well. Besides giving a positive aura to your place, it will also save your power bill too.
Make your bath a healing place
When you are redesigning your home, make sure that you don't miss the bath. After all, our bathroom is an integral part of our space and should be focused on equally. I would recommend making your bathroom more open and not too congested. Feel free to get some candles and natural essence to have a therapeutic aroma. In this way, you would love to spend some time in your bath and can relax after a tiring day.
Think out of the box!
Last, but most importantly, have a creative approach while decorating your place. Your home should reflect your personality. It doesn't matter if you do it by including a small accessory or a prominent piece of art, but it should reflect who you are. Make sure that you have a lot of fun while decorating your place and don't be afraid to make bolder choices. Consider painting a wall black or work on a DIY project. Remember, your home is your biggest and the most important project that you should never stop working on.
---
Suggested read: Planning To Decorate Your First Home As A Couple? Here's Help!
---
I'm sure that the guide would have helped you learn how to decorate home on a budget by implementing these expert suggestions. When it comes to décor, the sky is the limit and there is no such thing as right or wrong. Go ahead and experiment a little, but be sure to set a budget beforehand. Even with a little investment, you can make a huge impact on your place and find peace in every nook.
Featured image source: Pixabay, under Creative Commons License 
Summary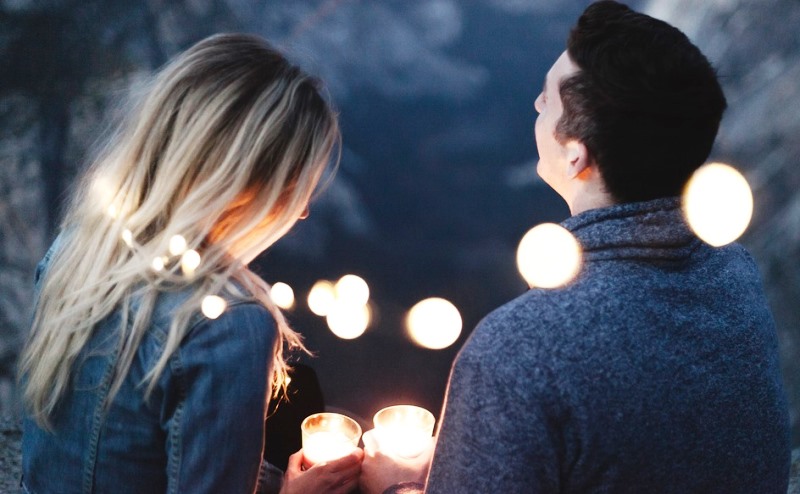 Article Name
How To Decorate Home On A Budget, From The Experts
Author
Description
We have come up with some expert ideas and suggestions from experienced professional to help you with how to decorate home on a budget.