In celebration of National LGBT Pride Month this June in the United States of America (courtesy President Obama), it is time to look at some of the most aw-worthy, real life LGBT love stories of Indians, which will not only make you swoon and feel jealous because of their almost Bollywood like struggle and success stories, but will also restore faith in the goodness and determination of these people. These LGBT love stories are special because chose to defy all odds, even in the face of Section 377, and decided to go on loving whoever they chose to love and as a result, broke down so many social and mental barriers.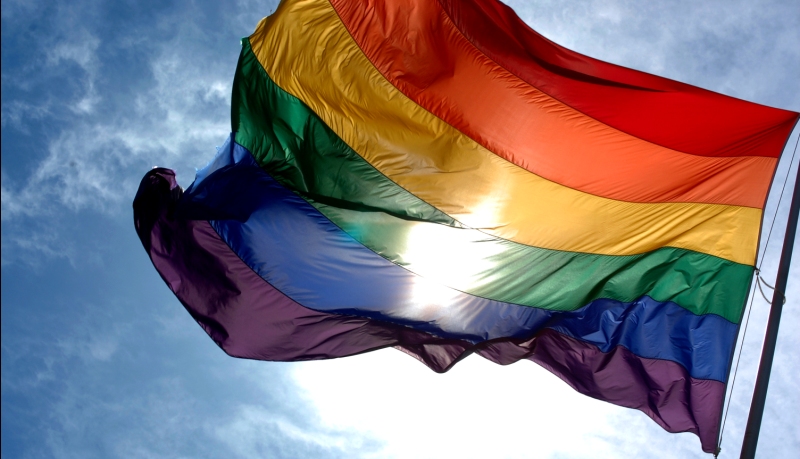 Image source: Google, copyright-free image, under Creative Commons License
These love stories are an inspiration for the LGBT youth of India, the straight allies of India, the straight people of India who still fail to understand or empathize with the LGBT community, and for all those still struggling with their sexuality. Here are some of the most gorgeous, tear-jerking love stories from the Indian LGBT community.
---
Suggested read: Sex And Gender Are Not Interchangeable Terms! Let's Find Out More
---
1. Shannon and Seema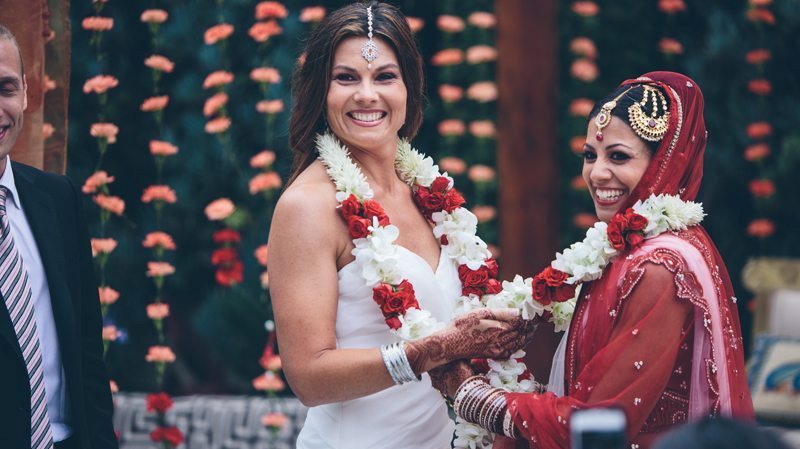 Image source: Steph Grant Photography
In 2013, Shannon and Seema's lesbian Indian wedding became the talking point of the internet when photographer Steph Grant released the drop dead gorgeous pictures of the ceremony on her website. Shannon and Seema, and L.A. based couple, decided to tie the knot after several years together, and what was so heart-warming about the event was the presence and love exuding from every single picture, from each of their family members.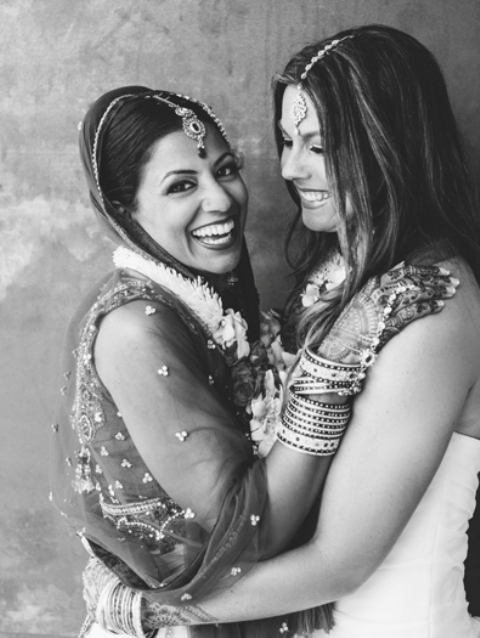 Image source: Steph Grant Photography
It was attended by friends and family, and the ceremony itself was a coming together of two cultures, with Seema arriving like the princess that she is on a Doli, and Shannon's mother walking her down the aisle to Seema. TBH, it's been 4 years and the pictures still make me cry.
2. Suchandra Das and Sree Mukherjee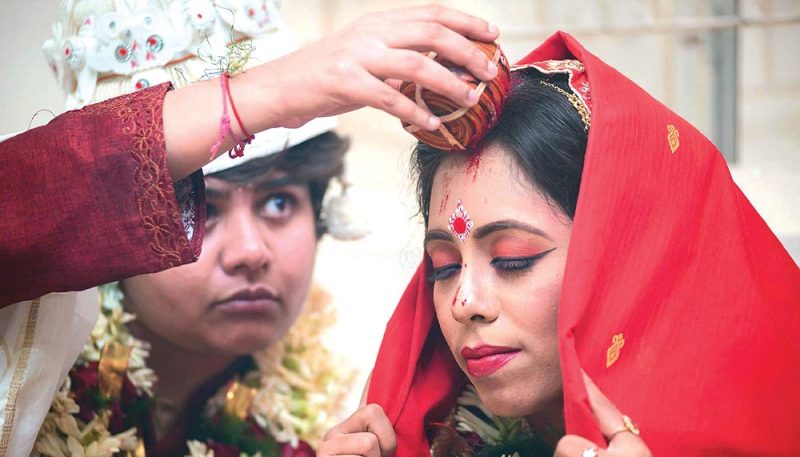 Image source: Outlook India
Sree and Suchandra are a Bengali couple, who chose to defy all odds, despite residing in an orthodox Bengali society. The two met when Sree was working at a real estate company in Kolkata, and Suchandra was in the HR department of a reputable IT company. After hesitating to initiate conversation the first place, the two inevitably fell in love with each other and decided to tie the knot within a fortnight of the proposal.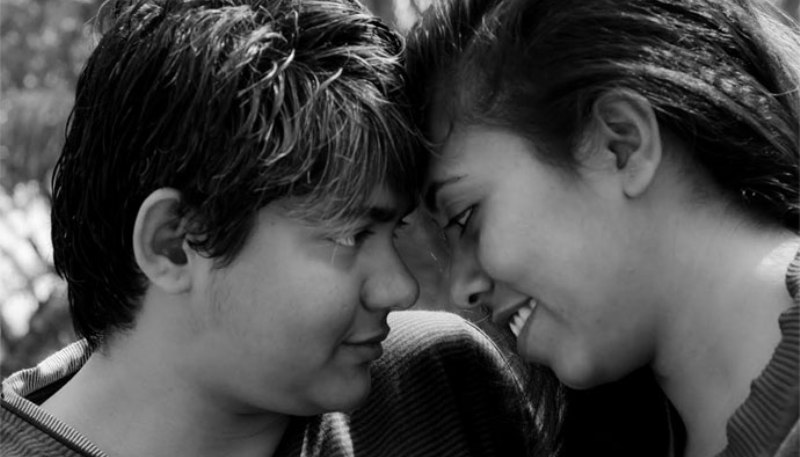 Image source: Daily O
When asked about how it feels to be married to the love of her life, Sree says, "I love waking up beside this woman, watch her drink her coffee in the morning, love to work sitting beside her when she takes a nap or is engrossed in her Kindle, and love that feeling of being whole, of being complete in my love for her."
3. Amit Gokhale and Sameer Samudra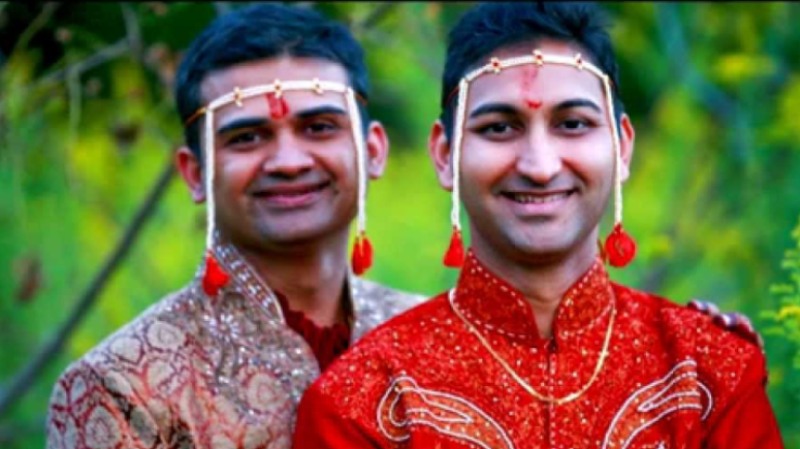 Image source: YouTube
Amit and Sameer met through a gay dating website, after which they discovered that they were truly meant to be with each other. Despite knowing full wel  the societal and mental hurdles that lay before them, they chose to go against the current and be with each other, tying the knot in 2010 with the blessings of their friends and family.
The ceremony took place in full-Maharashtrian style, with both the grooms' mothers presiding over the event, with all the rituals in place. Before marriage, they had lived together for quite some time, making their transition into a legal marriage a dream come true.
4. Shree and Sanjay Muhuri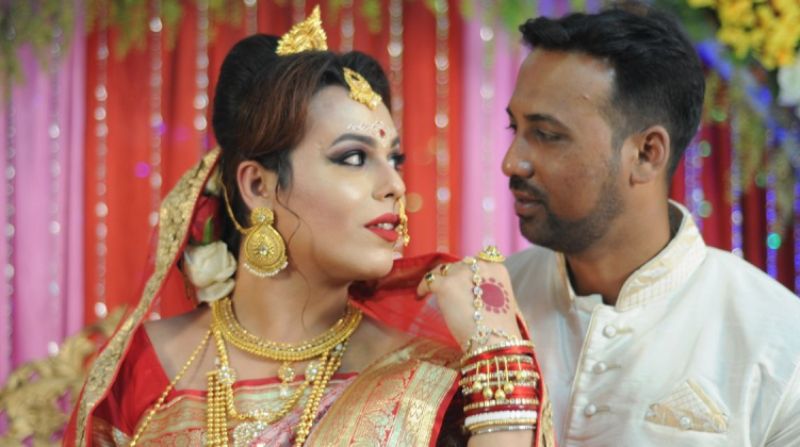 Image source: Scroll.in
You don't often get to hear of childhood love stories from the LGBT community, which is why the relationship and marriage of this Kolkata-based couple is so precious. Shree, who is a theatre personality and an activist for transgender rights met her now husband, Sanjay when they were 14 years old. Eventually they fell in love with each other, but convincing their parents wasn't easy.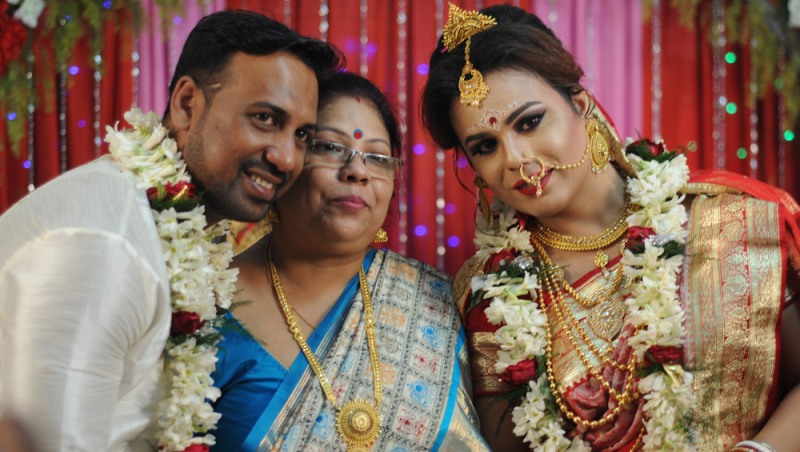 Image source: Scroll.in
With the blessings and acceptance of her mother, Shree decided to undergo a sex reassignment surgery, and Sanjay and Shree decided to get married, despite opposition from family and the workplace. The wedding was a traditional Bengali wedding, with all the rituals in place, and all-out pomp and celebration.
---
Suggested read: Lesbian Dating App 'Her' (Dattch) Aims To Change LGBT Dating
---
5. Manjeet Kaur Sandhu and her partner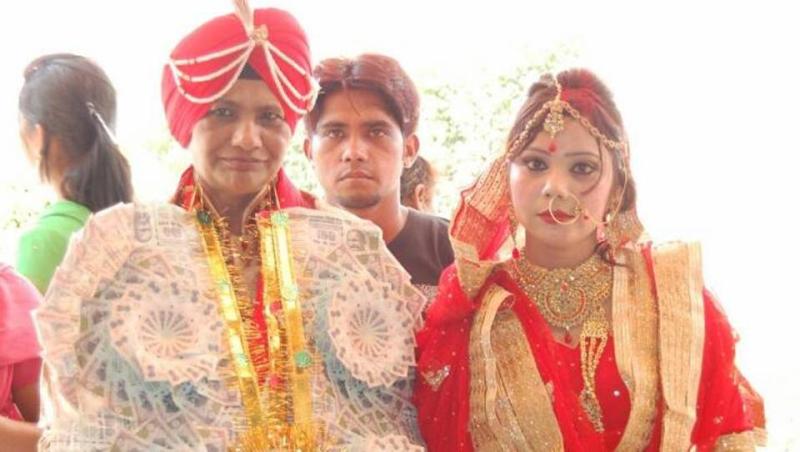 Image source: Hindusthan Times
In what was the first instance of a same sex couple getting married in Punjab, Manjeet Kaur Sandhu wed her 30 year old bride in a full-fledged Punjabi wedding. They made their wedding official in a temple, with members of both their families present and joining in the festivities. Even though their marriage has not been a smooth ride because of widespread media coverage and misconstruction of facts, their marriage stands as one of the bravest displays of support for the LGBT community.
6. Neil and Eli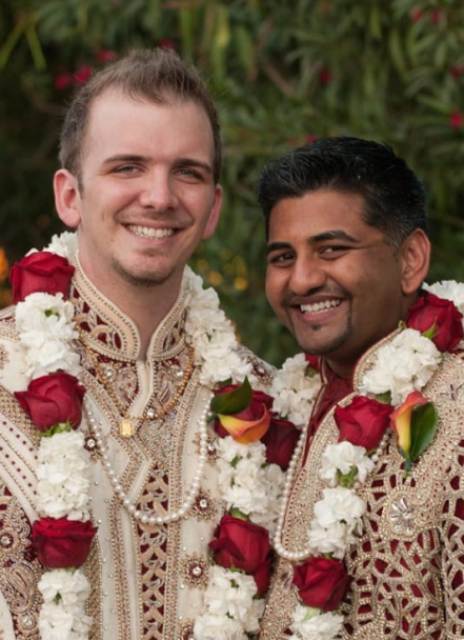 Image source: Keith Lynds Photography via The Big Fat Indian Wedding
Neil and Eli, a California based couple, decided to tie the knot in Brentwood, California, in a gorgeous Bollywood-style Indian shaadi, with both of their families in attendance. They met outside of a store in the city, where they bumped into each and literally, it was love at first sight. After four years of dating each other, Eli asked Neil to marry him on his birthday!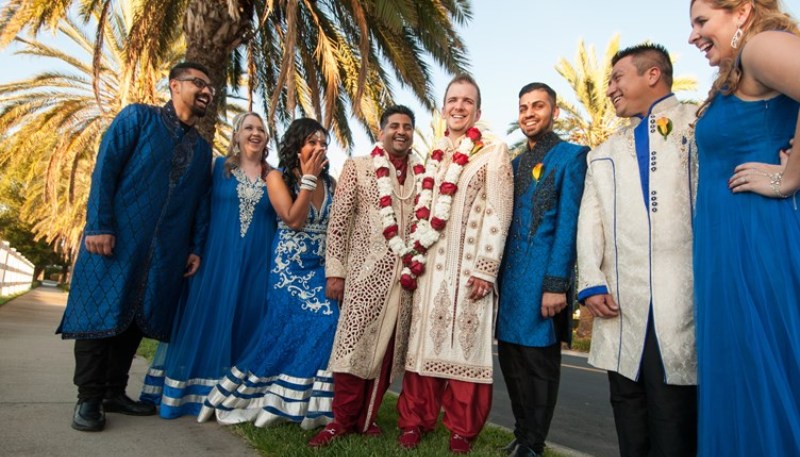 Image source: Keith Lynds Photography via The Big Fat Indian Wedding
Their wedding was traditional Hindu style, with a generous dose Bollywood. However, when asked about the rituals Neil said that they were careful to avoid the rituals which were derogatory for women, and patriarchal.
7. Yana and Archita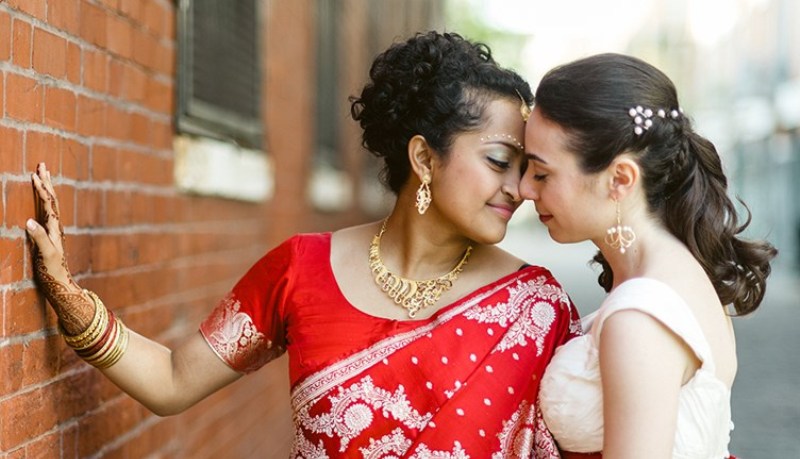 Image source: M2 Photography via The Big Fat Indian Wedding
I have a thing for multi-cultural weddings, and this gorgeous Indian-Jewish wedding between Yana and Archita was the stuff that dreams are made of. They met at a party while studying for undergrads, and what was supposed to be just a summer fling, turned into a love story of a lifetime.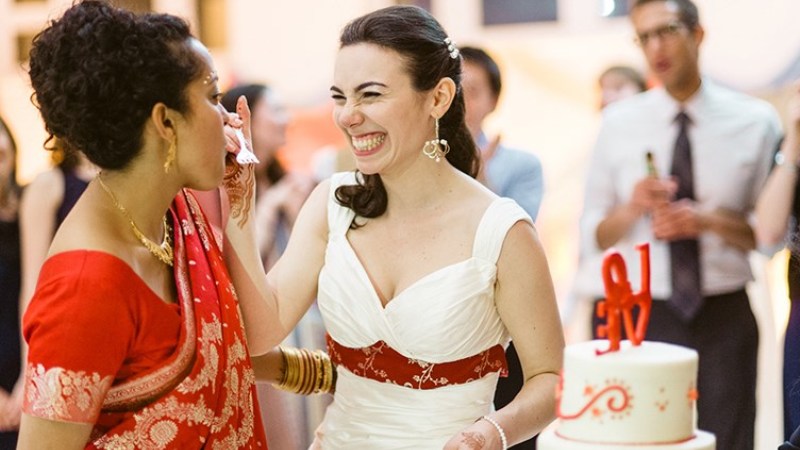 Image source: M2 Photography via The Big Fat Indian Wedding
What might have become an inter-ethnic mess, became a gorgeous multi-cultural celebration, with emphasis on both Hindu and Jewish wedding traditions. The food was a mix of Indian and Russian, and their wedding dresses reflected both their cultures perfectly.
8. Madhuri Sarode and Jay Kumar Sharma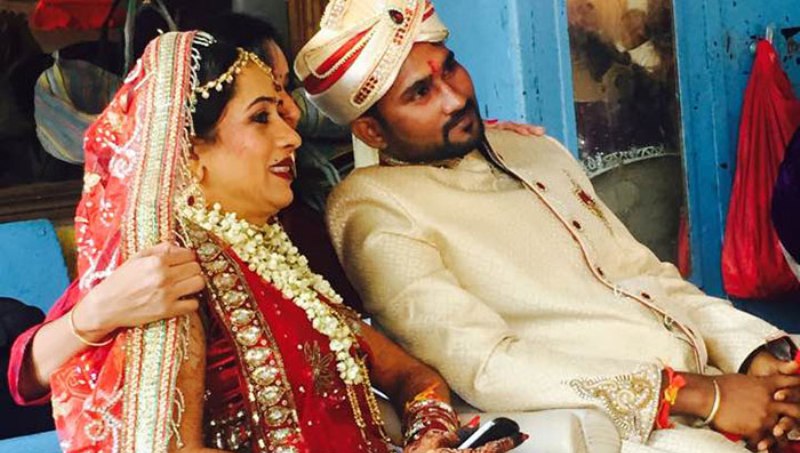 Image source: Facebook
In the first instance of an open transgender marriage in the city of Mumbai, Madhuri Sarode married her sweetheart- Sanjay Kumar Sharma in a temple. After being together for 2 years, Madhuri managed to ask Sanjay to marry her, and he readily agreed. The two had met on Facebook, and after a couple of initial conversations, they knew they were meant to be.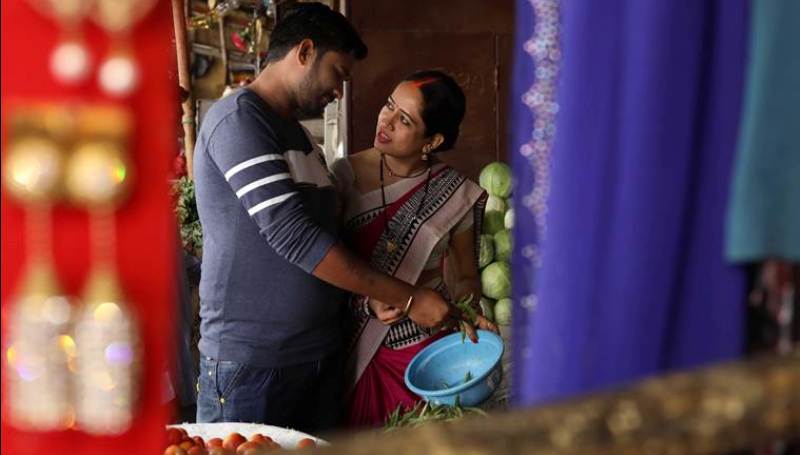 Image source: Nirmal Harindran via Indian Express
Even though there have been several marriages from within the transgender community, none of them have taken place in a temple, or according to traditional Hindu rights, because of the taboo regarding transgender people. These two chose to defy the odds and stood as a trailblazing influence upon transgender youths all over the country, after the Supreme Court recognized them as the third gender.
9. Veena and Savita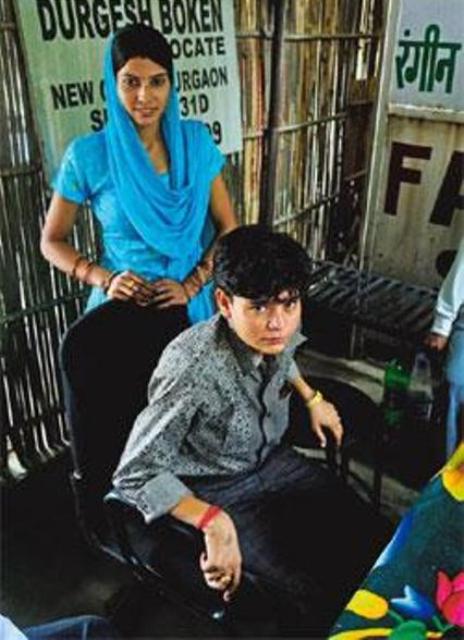 Image source: Pradeep Gaur via Livemint
Veena and Savita are special because in the backward and orthodox state of Haryana, they chose to follow their heart, pursue their love, marry each other and in the process become India's first officially recognized lesbian couple. Unlike most other people who are able to be open about their relationship, this couple, nor their families, had the wealth or education to adjust to the same-sex relationship. After Savita's uncle gave them death threats, they decided to run away, and get married. Today, with the support of the local police and a few close friends, they have managed to stick with each other, through it all.
---
Suggested read: More Than LGBT: Sexual Orientations You MUST Know About In Today's Day And Age
---
10. Mala Nagarajan, Vega Subramaniam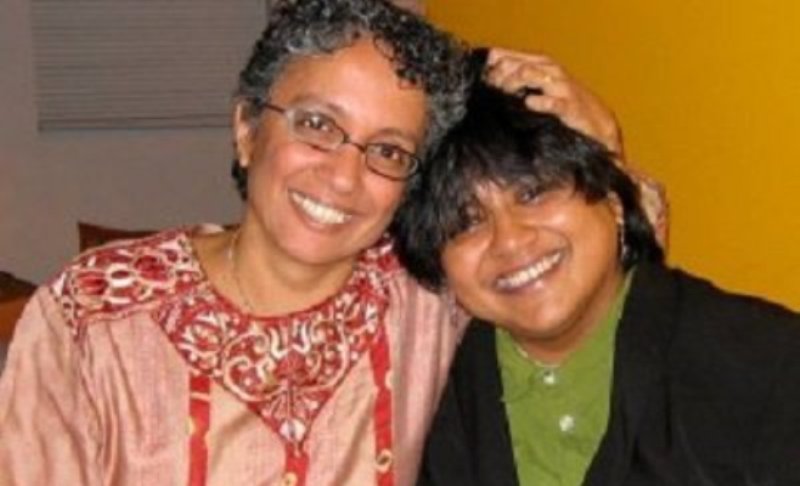 Image source: ABCDlady
Vega and Mala decided to get married to each other as early as 2002, in an aquarium in Seattle. Back when LGBT laws were strict even in the United States, it was difficult to come out, and not remain in a closeted relationship forever. They even went on to date for several years before tying the knot.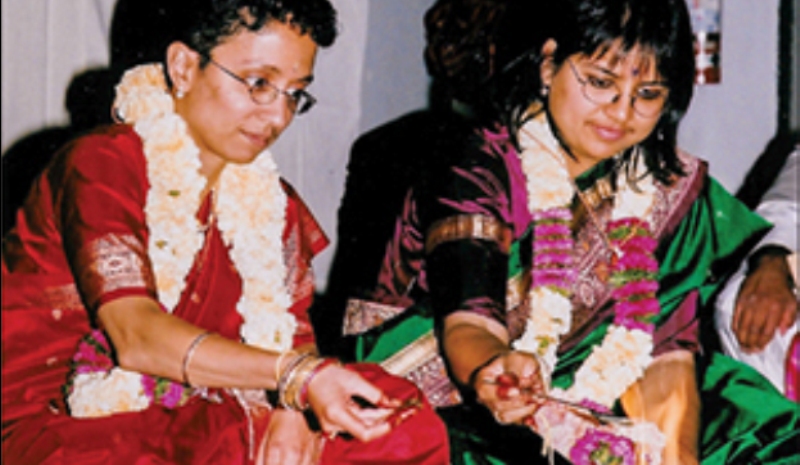 Image source: Hinduism Today
Their wedding was special because it was the first openly Hindu lesbian wedding in the U.S., after which the couple became the faces and primary advocates of South Asian LGBT people living in the U.S. Today, they are grateful for the increasing recognition and acceptance of same-sex couples across the world, especially in the U.S.
LGBT love stories are what makes one feel that despite all odds, there is always the potential for love to prevail. It is through these real love stories that the understanding of sexuality and orientation is propagated, and it is through real life inspiration can more and more youth understand themselves better, and feel more confident when struggling to come terms with their sexuality or gender or orientation.
Featured image source: Steph Grant Photography
Summary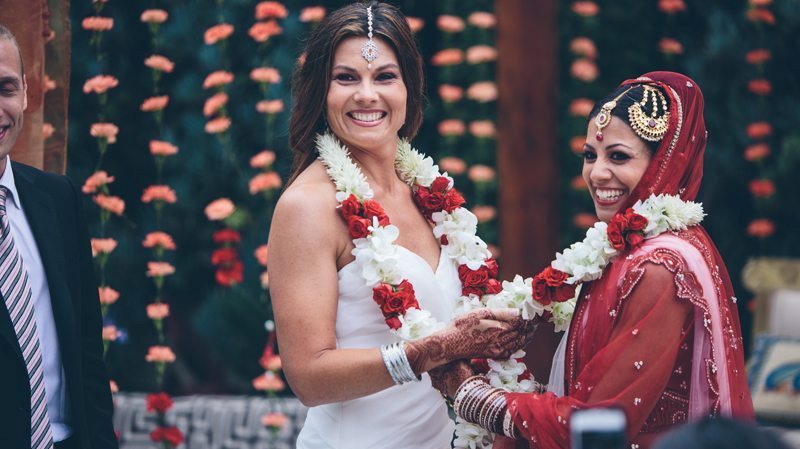 Article Name
10 Real Life LGBT Love Stories From India That Will Restore Your Faith In Humanity
Author
Description
Despite Section 377 being in place, and the perpetual fight against it, these LGBT couples have defied the odds and dared to love. Find out about their real love stories.