"The beauty of standing up for your rights is others see you standing up and stand up as well." – Cassandra Duffy
Coming out is not easy. Even though it is 2018, and the general population has largely learnt to not flinch or grimace at the words "gay" and "lesbian," it is still difficult to come out of them metaphorical closet. You might wonder what the point is, of reading other people's coming out story. What is the point of even telling my coming out story? But it is important. It is important because the LGBTQIA community is one where people are in constant need of support and validation from others within their community and without, because they are still treated as a separate group.
---
Suggested read: 10 Real Life LGBT Love Stories From India That Will Restore Your Faith In Humanity
---
Here are some of the most touching coming out stories from real people. We hope these help you find the courage to come to terms with who you are, and also to accept those who choose to trust you with their real selves.
1. Natasha, 29
Software engineer| Bisexual
Image source: Google, copyright-free image, under Creative Commons License
I realized I was bisexual when I was in 8th grade. I had developed a crush on my best friend, and even thought it was difficult to understand why I was feeling the way I did, I finally came to terms with my bisexuality when I got a little older. The hard part was telling my best friend that I was bi. I couldn't do it before we both left for college and were on opposite sides of the country.

She was dating a guy from her college when I told her. A house party got pretty wild on my end, and I ended up drunk texting her and telling her everything, including how I was in love with her for the past 6 years. Thankfully she didn't freak out, and told me she loved me too, but as a friend. even though it didn't work out, it felt good to tell someone, and I am grateful that our relationship didn't become weird afterwards. We're still best friends, and I have had a series of people I've dated till now, but I still love her the most.
2. George, 21
Journalist, Author | Gay
Image source: Google, copyright-free image, under Creative Commons License
I threw a coming out party for myself, without telling the people I had invited that it was a coming out party. I invited them all out to a gay bar and the attendees, all of whom were my closest friends, had no idea that it was a gay bar. I think they realized what was going on the moment they entered the place, and saw a bunch of men sashaying up to each other and the flamboyantly dressed performers.

After a couple of rounds of drinks I clinked my glass and made the announcement that I was gay. One of my friends immediately started dialing someone and I started to panic, and then he said on the phone, "You're right. He's gay. You won." He had made a bet with his wife, and she had said I was gay. The rest of my friends seemed…relieved for some reason? All in all, I couldn't have expected my coming out party to be better or happier.
3. Karan, 25
Banker | Gay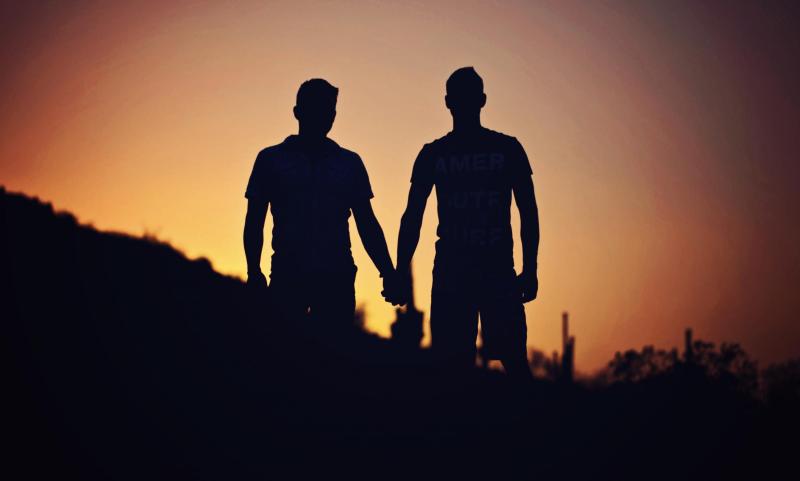 Image source: Google, copyright-free image, under Creative Commons License
I told my mother I was gay on my 22nd birthday. I come from a relatively orthodox Hindu family, and for years I tried to "change" or deny who I was, but I knew there was nothing I could do by the time I was 22. I don't know why I chose to tell her on my birthday, but we were having dinner when I finally told her that I like men.

Her first reaction as denial, where she told me I didn't know what I was talking about and young people tend to be misguided at this point in their lives. However, I think she knew that I was fooling around, and she didn't speak to me for weeks afterwards. I overheard her asking my father what she had done to deserve a son "like this." We still don't talk about it, and she is still expecting me to bring home a daughter-in-law soon.
---
Suggested read: More Than LGBT: Sexual Orientations You MUST Know About In Today's Day And Age
---
4. Zara, 22
Graphic Designer | Pansexual
Image source: Google, copyright-free image, under Creative Commons License
Even though I've had relationships with a few men before, I believe I found my soul mate 4 years back, when I met my girlfriend. For 2 years we continued to date each other in complete secrecy, without anyone finding out, until my parents caught us by accident. My mother was cleaning out my drawer when she found a ring that my girlfriend had given me, with our named etched on the inside.

I finally came out to them (there was no point hiding anymore) and it was difficult, to say the least. While there was quite a lot of tears and expressions of disappointment on my mother's part, my father was relatively quiet. However, they both reassured me that they love me without conditions. We don't talk about it much, but I still believe my coming out story is a success story. I am still with my girlfriend, and it bought our family closer together.
5. Rachel, 42
Artist | Gender-fluid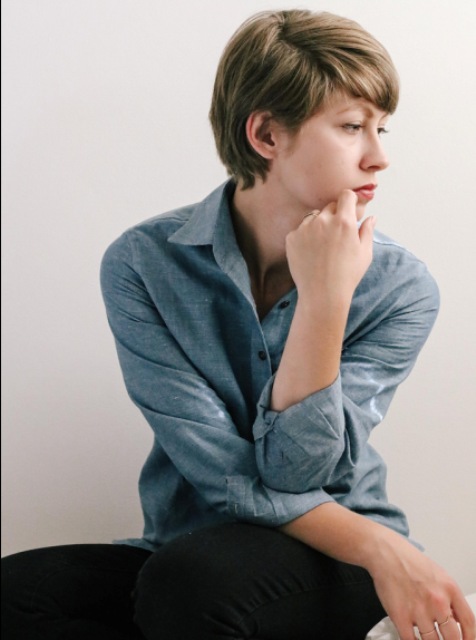 Image source: Google, copyright-free image, under Creative Commons License
Everyone knew I was different, from the moment I started taking my own decisions. My friends and family would understand that I wasn't conventional because of the way I dressed and talked and didn't conform to my biological gender. However, I still felt self conscious, because being different and standing out is never a good thing when you are going through puberty.

I told my friends and family I was gender-nonconforming when I was in my mid-twenties, but I reazlied coming out to society would be much more difficult than coming out to the people who care about me. Now I'm in my forties, and living my best life, irrespective of what people think of me, but the journey of being accepted by the masses, and being comfortable in my own skin took a while.  
6. Justine, 30
Entrepreneur | Lesbian
Image source: Google, copyright-free image, under Creative Commons License
When I was young, the word "tomboy" would be used a lot to describe the way I was. When I grew up, I not only realized I liked women, but also how inappropriate calling someone a tomboy actually is. Whatever. The weirdest thing is, my family found out I was gay the moment I got engaged, which seems really strange, but that's honestly how it went down!

We were at a family dinner, and I had my girlfriend of 8 years with me (even though all of my family thought we were best friends, and she had automatically become part of the family). When people were dispersing for dessert, I saw her get down on one knee and pull out only the most beautiful engagement ring ever! Not only was I stunned, but so was my family. I obviously said yes, and even though some of my relatives looked like they were about to pass out, most of them, my parents included seemed genuinely happy for me. We are getting married this June!
7. Vicky, 28
Digital Marketing and Advertisement | Gay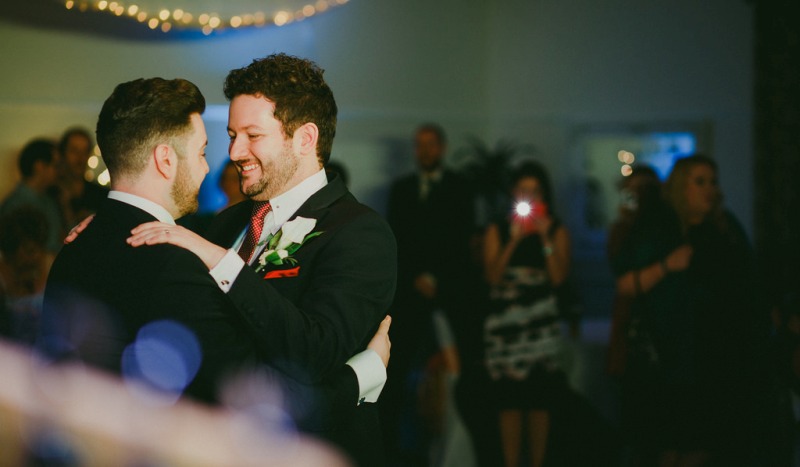 Image source: Google, copyright-free image, under Creative Commons License
I have always been very close to my mother, and so, when I realized during my teen years that I was gay, it was difficult keeping it a secret from her, for as long as I did. I sat my parents down when I was 18, and told them that I liked men. My mother was very understanding, and even though I saw that the news came as a shock to her, she controlled her emotions so as to not hurt me, and to this day I am grateful for that.

My father has always been one to conform to very stereotypical ideas of masculinity, which is why he is still in denial of who I am, even though it's been 10 years. He is ashamed of me, and doesn't talk to me when we are in public, which hurts. My mother is very invested in my love life, like most moms are. My coming out story is mostly a success, and I am truly grateful for an understanding mother. 
---
Suggested read: 9 Of The Best LGBT Movies Everyone Should Watch
---
Learning about these stories is important because coming out stories are about courage. It is about standing up for who you are and being unapologetic about it. You know that people who "come out" are just like everyone else, except, they have to announce their decision to love who they want, unlike straight people.
Imagine if straight people had to announce to their friends and family that they were straight. Imagine if they had to mentally prepare themselves before telling their parents, "Mom, dad, I'm straight." Imagine if straight people hid their identity for fear of losing friends or being socially ostracized, just because they wanted to love people of the opposite sex.
When someone shares the story of how they came out to their friends and family, it is more an appeal than an anecdote. It is a plea to let the LGBTQIA community belong to society with as much normalcy and nonchalance as straight people can.
Featured image source: Google, copyright-free image, under Creative Commons License 
Summary
Article Name
Author
Description
We asked people to tell us about "my coming out story," and we got some beautiful, heartbreaking and encouraging responses. Here are some of those stories.