2016 is going to be the year of AMAZING Hollywood movies. I have been surfing the internet for the past 2 hours and the movies Hollywood's churning out this year, let me tell you, are PURELY ORGASMIC. And I am not exaggerating. This year is overly special for a Marvel and DC fan, who ahem, you already know why. 😉 And before I get over-excited (okay, I was there with the first sentence), let's delve into the best of 2016.
Be excited.
Yes, it's a command!
1. Batman v/s Superman: Dawn of Justice
The best has to go first. This is a much awaited movie for DC fans (me, yay!), and the title speaks a ton. We will get sneak peek portrayals of Wonder Woman, Aquaman, Cyborg and The Flash. It stars Ben Affleck as Batman, Henry Cavill as Superman and Amy Adams, to name a few. WHAT IS NOT TO LOVE?!
---
Suggested read: Top 10 male charmers from popular Hollywood movies
---
2. X-Men: Apocalypse
"Raven, along with Professor X, must lead the X-Men to stop Apocalypse"
Everyone knows X-Men. Everyone loves X-Men.
Another Marvel wonder, the 9th instalment of the X-Men series is bound to be amazing! If you haven't seen the trailer yet, watch it now!
3. Deadpool
For those who don't know, Deadpool is a Marvel character, who after being subjected to an experiment, has new and awesome abilities. Let me tell you, the Deadpool trailer is THE most awesome trailer this year, hands down!
Watch it now if you haven't already:
4. Kung Fu Panda 3
I love Kung Fu Panda! Who doesn't?
P.S: There are A LOT of pandas in this movie! (More yay!)
Check out the super cute trailer here.
5. The Jungle Book
I think we are all familiar with the Jungle Book, having grown up with it. I cannot wait for this movie. The trailer looks so damn good! It is a definite must watch!
6. Captain America: Civil War
Marvel has to come next. We all love Chris Evans, Scarlett Johansson and Robert Downey Jr (and don't forget Bucky!) How could you do this to Tony Stark, Cap?!
It is scheduled to release on May 6th.
7. Independence Day: Resurgence
Do you remember Independence Day starring Will Smith? Think of this as a part two. It stars Liam Hemsworth (yum)! The trailer does look promising. Take a look!
8. Finding Dory
Is it the year of amazing sequels or what? Do you remember Finding Nemo? And the forgetful blue fish? Yes! She remembers her childhood memories and sets out to look for a family.
9. Star Trek Beyond
Rejoice, Star Trek Fans, for this movie is a sequel to Star Trek into Darkness. It is the thirteenth film in the trilogy. It is releasing mid-year in July. If you haven't had the chance to take a look at the trailer yet, do it now:
10. London Has Fallen
This is a sequel to Olympus Has Fallen (drools). It stars Gerard Butler as Mike Banning and this film is based in London (as the title obviously suggests!)
Definitely watching this one!
11. Suicide Squad
Suicide Squad comes from the DC Comics anti-hero team. Yes, you heard it right. Jared Leto as Joker and Will Smith as Deadshot AND Margot Robbie as Harley Quinn. That's a movie worth watch right there! So badass!
12. The Divergent Series: Allegiant
This film is the third instalment in The Divergent Series franchise. It is scheduled to be released on March 18, 2016. A happy day for all the Divergent fans!
13. Alice in Wonderland 2
Alice in Wonderland was my favorite book as a kid. Several adaptations of the book have been made and I have watched them all! This will be no exception! The trailer looks so good…
Take a look here.
14. Fantastic Beasts and Where To Find Them
I think this is the most awaited film for the Harry Potter Fandom. This movie is a spin off from Harry Potter. It is the first instalment of a trilogy (YAY). It is scheduled to release on 18th November 2016.
15. Snowden
We've all heard about Edward Snowden, right? Now watch the movie based on it. It will star Joseph Gordon-Levitt and Nicholas Cage. It is supposed to release mid-year 2016. The trailer does look promising!
16. Now You See Me 2
This is the sequel to Now You See Me (obviously), and stars Dave Franco, Morgan Freeman and Daniel Radcliffe. It is a crime fiction thriller. I'd watch it just for the cast, to be honest! But do take a look at the trailer!
17. Pride and Prejudice and Zombies
Now this, is amazing. This is a fresh twist on Jane Austen's Pride and Prejudice with, you guessed it, ZOMBIES! Set in the 19th Century, this Pride and Prejudice is the one to watch!
18. The Forest
This is a supernatural horror movie based in a, you guessed it right, a forest. It is based on a Japanese urban legend about the 'suicide forest'. The trailer looks REALLY good.
19. Ghostbusters
IT IS BACK! Our beloved supernatural comedy is back! Stay tuned for its release on the 15th of July this year!
---
Suggested read: Top 10 female charmers from Hollywood movies
---
20. The Legend of Tarzan
Yes, it is true! It's back! Find out more for yourself.
Which of these Hollywood movies in 2016 are you waiting eagerly for? Tell us in the comments below.
Featured image source: Google, copyright-free image under Creative Commons License
Summary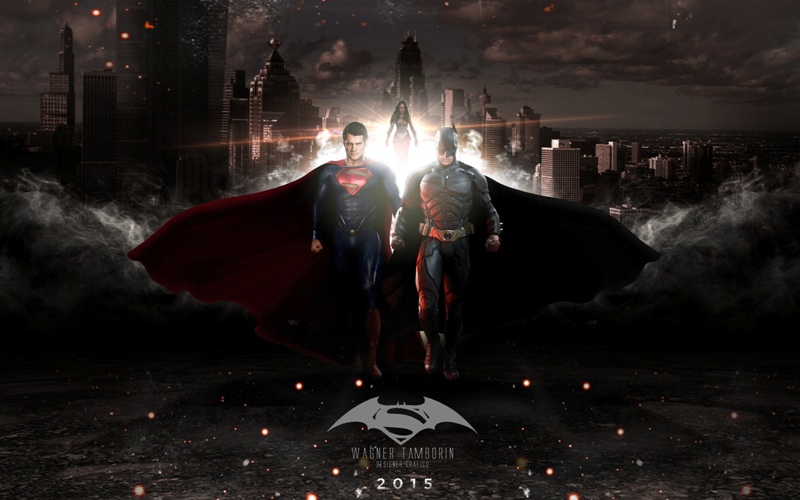 Article Name
20 Hollywood Movies In 2016 We Are Super-excited About
Author
Description
Check out the list of Hollywood movies in 2016 that we're super-excited about! :)