Marriage is a constant journey of togetherness. You constantly learn and un-learn yourselves to evolve together. The more time you spend together, the closer you will be with your significant other.
Festivals and holidays are a perfect excuse to steal some time from our hectic and monotonous lives and spend some quality time in each other's company. One prime occasion is Christmas – Christmas traditions are all in place to ensure that families and loved ones get together. Both partners usually bring with them their own set of family traditions, and creating your own traditions as a couple can be meaningful too.
Image source: Shutterstock
Although there can be a lot of pressure while starting new traditions as newlyweds, it can be an excellent idea for couples to spend some time together and make memories that they can pass on to their children someday.
Tips for couples who are planning to start their own Christmas traditions:
Don't fret about making your Christmas perfect. Even when all your friends and distant family members would not stop boasting about having a flawless Christmas every year, and have cheerful photos plastered all over Facebook and Instagram to back up their claims, there really is no such thing as a "perfect Christmas." Just relax and stick to whatever you are comfortable with, together as a couple. Remember, Christmas is all about togetherness and making memories. Just concentrate on making Christmas a happy day filled with warmth and love.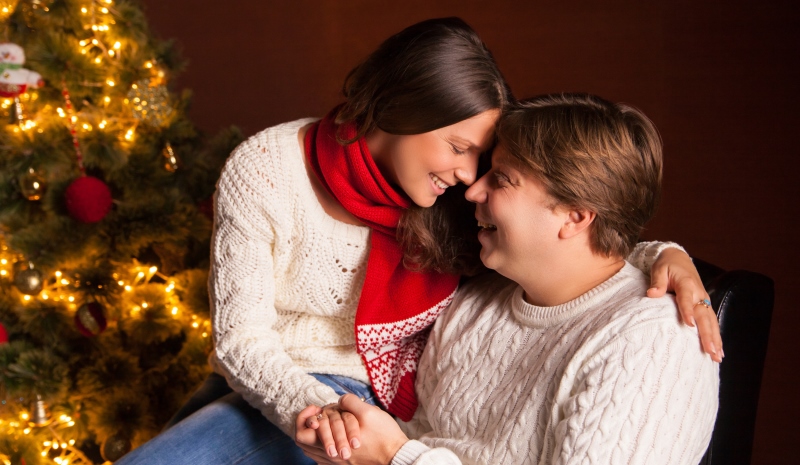 Image source: Shutterstock
Sit down and talk about what's important before the week of Christmas. Communicate what's important for you, and understand what means the most to your partner. Make decisions together about what are absolute musts and what you can do without.
Hang on to what's important to both of you. Incorporate things that are special to you and your partner's heart, and make it your tradition for just the two of you and your family.
Let it flow! Just let things happen on their own. If some guests turn up at your door early on Christmas morning, that's completely fine. Having guests over for breakfast every Christmas can become your new Christmas tradition that your children can take over from you one day.
Some thoughtful ideas for what you can do as a couple that can become your own Christmas traditions:
1. Buying the Christmas tree as a couple and decorating it together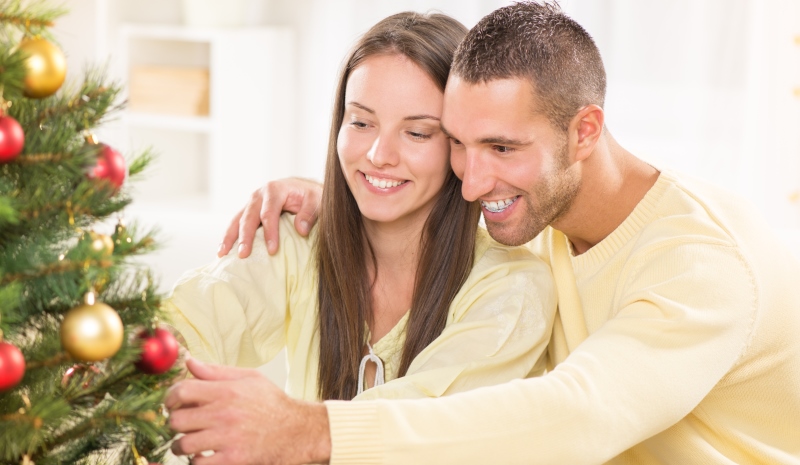 Image source: Shutterstock
This is a therapeutic way of strengthening the bond between you. Spend time deciding what goes and what does not go on the tree as a couple. Put the star on the tree together. The smell of freshly cut pine, along with soothing Christmas music, is sure to make unforgettable memories for you and your partner.
2. Trying festive, unusual foods
Image source: Shutterstock
Cooking together can bring you much closer and make for a wonderful Christmas memory that both of you can cherish for the rest of your life. It can give you a nice excuse to tease each other while both of you are busy gathering ingredients around the kitchen. Cooking or baking something with your favourite ingredients will remind you of your Christmas together for a long time to come, and can make your Christmas that much more personalised and special. Try baking plum cakes for the Christmas Eve service!
3. Collecting Christmas ornaments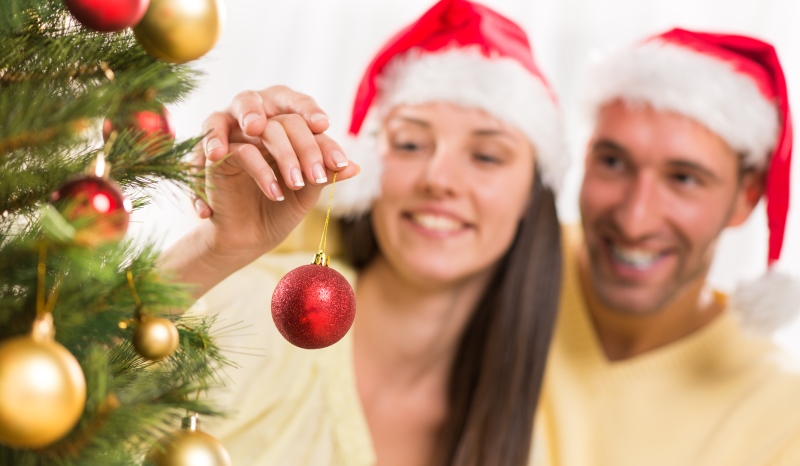 Image source: Shutterstock
For your tree, gather beautiful ornaments from the places you have visited that year or tokens that are attached to specific life events. Making your own ornaments together is even more fun and meaningful. It's a special way to make that tree an album of sorts that will help you travel back through those cherished moments of your life with each other, even after a few decades of Christmases spent together. Share the stories of each ornament with your family. Revisit the ones that you have picked together, and you will learn each other in depths that you never knew existed.
4. Enjoy a night in together with games! Become children again with games that you played when you were children. You can also create your own holiday games like "Christmas Scrabble" or "Holiday Rate Your Mate," and enjoy the fun these old-fashioned pastimes can bring. This is bound to become a favorite tradition every Christmas.
5. Hang mistletoe in secret corners throughout the house.
Image source: Shutterstock
This is a simple yet heartwarming one. Place mistletoe in places where you are bound to cross. Every time you or your partner stands or crosses under the mistletoe, you get a kiss. It really is as sweet as it sounds. Go ahead and rekindle that spark inside you.
6. Christmas movie night
What can be better than watching a lovely Christmas movie at the end of Christmas day? Snuggling in with your partner with a steaming hot cup of cocoa or eggnog can be wonderfully relaxing and rejuvenating after a wonderful yet hectic day. My personal favorite movie for Christmas day is The Polar Express. Spending the night under a blanket in each other's arms watching a movie you both cherish can be a blissful end to a magical day.
These are only a few examples of how you can make your own Christmas day traditions as a couple – you are bound to find many more ideas of your own.
For newly married couples, these traditions can bring you closer and make your marriage stronger than ever. It will give you a chance to make your own memories together that will last a lifetime. If you are not so newly married, these ideas will give you a chance to revive and renew your marital bonds. These ideas will take you back through memory lane and make you stronger as a family unit.
So go ahead and make your own Christmas traditions, which can last throughout your life-long union and beyond.
Featured image source: Shutterstock
Summary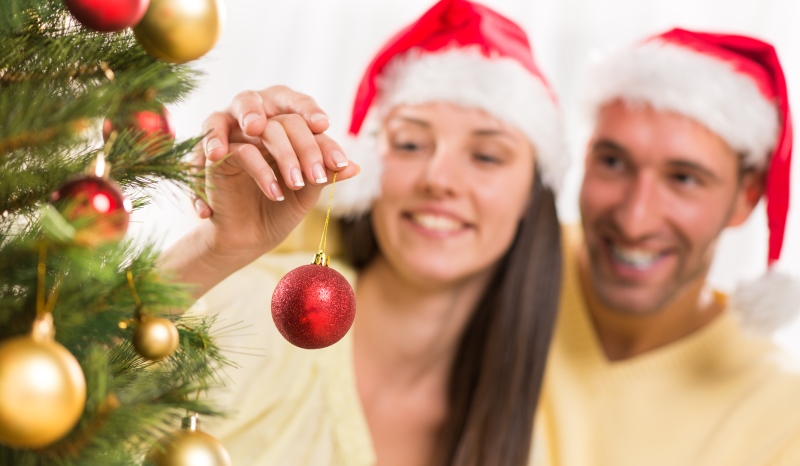 Article Name
6 simple ways to make your own Christmas traditions as a couple
Author
Description
Christmas is an occasion that can bring a couple closer together. Here are 6 simple Christmas traditions you can follow to bring you closer as a couple.