Christmas is the most wonderful time of the year. With all the hustle and bustle that the holiday season brings, it's important to be together with your loved one and capture all the excitement of this marvellous season. With all the planning, decorating, shopping, and cooking for the holidays, here are a few Christmas activities you can do with the love of your life to make the most of the occasion.
1. Decorate the house
Christmas is the time to cheer and celebrate, to share and spread joy. Decorating the house together with your significant other is a fun activity that brings you closer as a couple. A beautifully decorated house not only ushers in good luck, but also gives you a nice excuse to create an impeccably decorated house and a gorgeously decorated tree together. Agreeing and disagreeing on what goes and what doesn't on the Christmas tree can bring you closer to each other.
Image source: Pixabay, under Creative Commons License
Ornaments, Christmas cards, popcorn strings, candy canes, and hanging chocolates on the Christmas tree transport you both to this magical world of togetherness. Put the star on top of the tree together. The smell of pine is enough to send you straight into each other's arms.
2. Send out the Christmas cards
Christmas is a time to let your friends, family, and neighbors know they are in your thoughts. A small Christmas card can put a heart-warming smile on everyone's face. This Christmas, send out the Christmas cards together. Personalize the cards with a lovely picture of the two of you together, or get creative and make your own cards to put in that personal touch.
Image source: Google, copyright-free image under Creative Commons License
Get the craft supplies and get crafting! Also, don't forget to make some lovely cards for people who can't be with their families on Christmas, like people in the military and hospitals; consider making some extra ones for the homeless as well. This is a very fun, yet fulfilling, activity to do with your loved one.
3. Christmas baking, obviously!
Christmas baking is the essence of Christmas. Nothing says Christmas like a plum cake or a gingerbread cookie. The aroma of a freshly baked cake is enough to put you in the Christmas spirit. Invent new recipes with each other's favourite ingredients, and make something special for each other. Have fun cooking together for the Christmas Eve service, teasing your partner while they run around the kitchen collecting the ingredients.
Image source: Shutterstock
You can also consider inviting each other's families for a Christmas family. This can be a brilliant opportunity to win some brownie points with your partner's parents, and your S.O. will love the effort you put in to get closer to their family. Also consider sharing some cookies, cakes, and other treats with the neighbors and the homeless.
4. Shop together
It's that time of the year where shopping is the cream of the cake. Grab your loved one and head straight over to your local shopping centre for a more communal holiday experience. From the moment you enter the bustling store, the sights, the sounds, and the smells of the season will surround you and transport you to season of magic.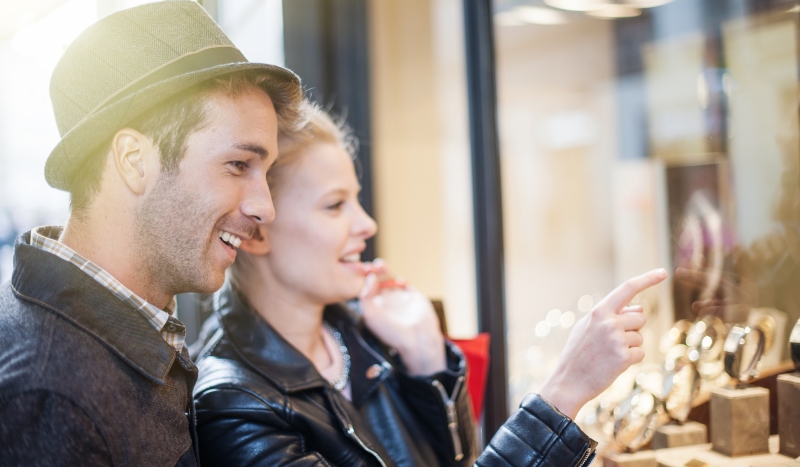 Image source: Shutterstock
Malls and shopping centres across the country are fully decorated for the holiday season, including festive Santa wonderlands for the children to delight in. Take in the wonder of it all with your partner. Don't forget to get something special for them at the end of the trip!
5. Volunteer your time and services
The real magic of Christmas is its celebration of giving and being kind – there is always something magical about the occasion that brings out the philanthropic spirit in people. It is during Christmas that people are especially warm and attentive to the people around them. Spending some time together with your partner to help the less fortunate, like serving warm, filling meals to the homeless or gifting toys and warm clothes to poor children, is a way to give back to the society. You can come up with thoughtful ways of thanking the people who sacrifice their holidays with their families just so we could be safe, such as the traffic police, doctors, and the firemen.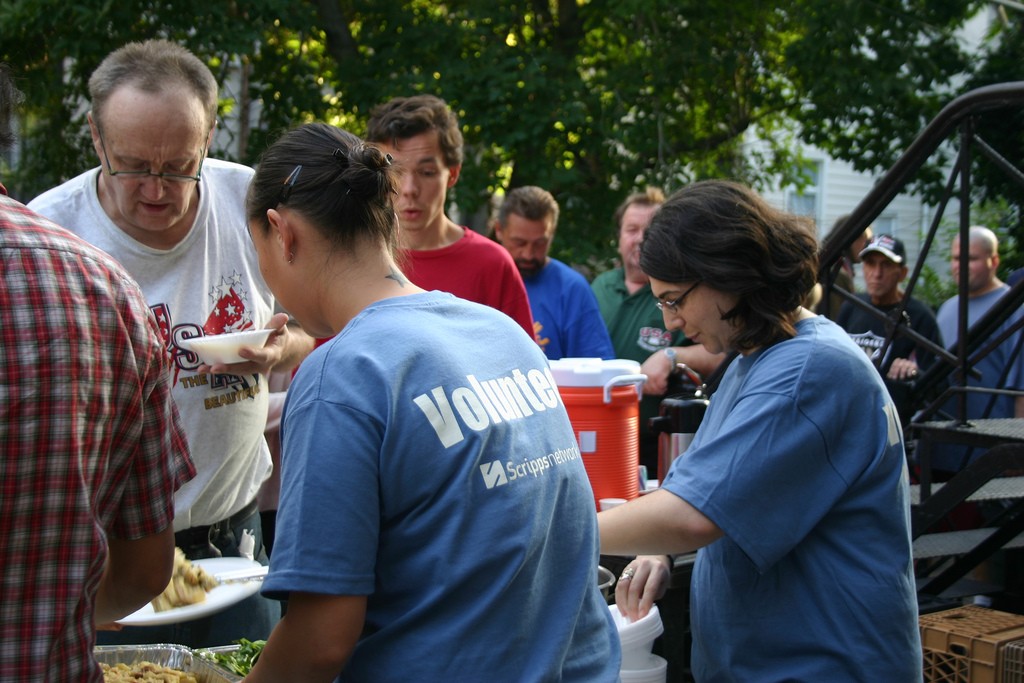 Image source: Google, copyright-free image under Creative Commons License
Make them feel a bit at home while on duty by surprising them with a warm batch of freshly baked goods or even a baked turkey. Thinking about and giving back to the community gives you satisfaction and fulfilment that doesn't exist elsewhere. Being kind to others will also bring out your gentle side, thereby connecting you and your partner on a much deeper level. It will not only make you love each other more, but it will also make you respect each other like never before.
6. Christmas date night
Make dinner reservations at your favorite restaurant on the Christmas Eve, and get in the Christmas spirit with your loved one over a candlelit dinner. Or just check out the holiday events around town to enjoy some quality time together with your loved one. You could also consider going carol singing with your beloved by your side.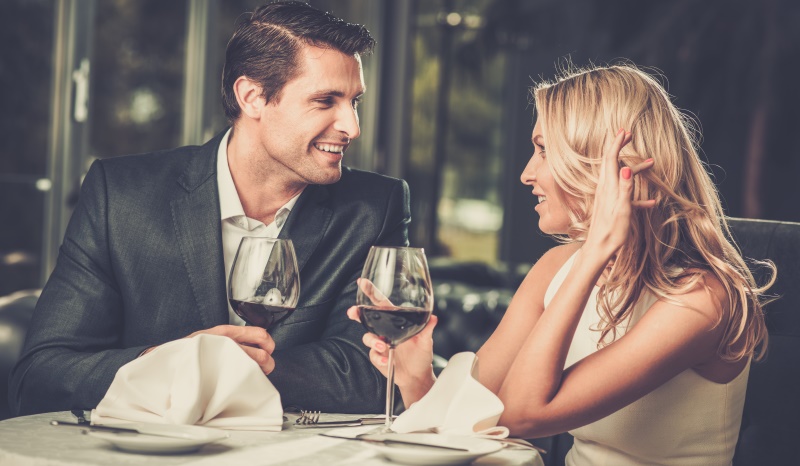 Image source: Shutterstock
Another option is staying indoors and watching a wonderful Christmas movie together cuddled beneath a blanket in each other's arms. My personal favorite pick for a Christmas movie would be The Polar Express. Create your own timeless favorite, and let the magic of the season take you away to faraway lands.
So get together and rekindle your relationship in the biggest festival of the year. Bring your partner closer than ever before and create lasting memories. Merry Christmas!
Featured image source: Shutterstock
Summary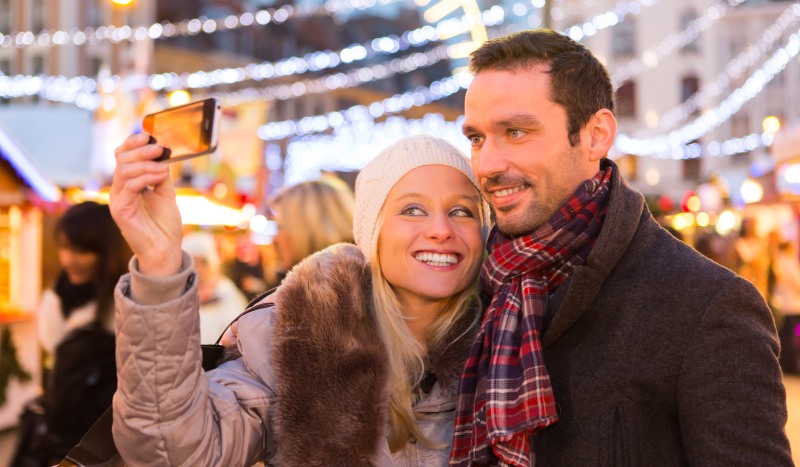 Article Name
6 joyful Christmas activities to do with your partner this festive season
Author
Description
Christmas is a season of joy and happiness. Here's a list of 6 joyful Christmas activities that you can do with your partner this festive season.