Every year, a bunch of single people (like me) like to act like the Grinch on Christmas Day, except this hatred is directed solely at Valentine's Day, instead of Christmas. There is no end to the amount of people who love to hate love, but this year, I seek to change all that negativity and turn it into a great giant ball of mush. This year, I am going to share with you some of the most cheesy, romantic and aww-worthy Valentine's Day stories that couples have shared, that are going to melt your stone-cold heart and show you that Valentine's Day isn't as awful as you think it is.
---
Suggested read: 15 Anti-Valentine's Day Movies You Can Watch To Get Over The Never-ending Love Fest
---
1. This mistaken Valentine's meet-cute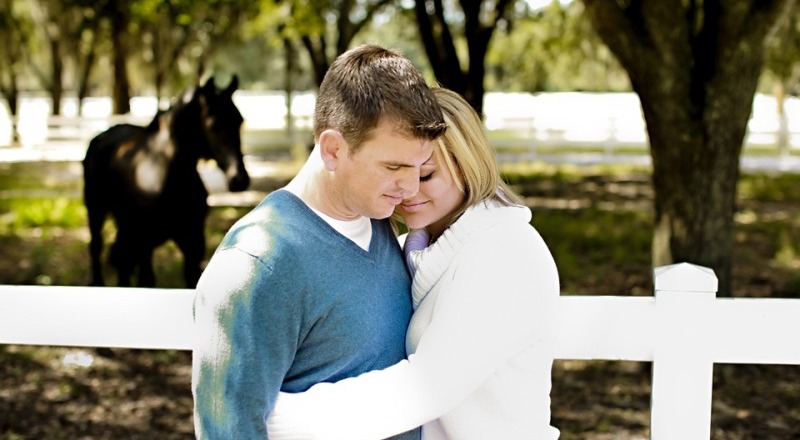 Image source: Pixabay, under Creative Commons License 
Back in my day, Valentine's Day was like a bonus prom day for us, where secret notes used to fly around everywhere. We were 15-16 year old teenagers and it was a very exciting day for us. On that particular Valentine's Day, I received a note addressed to 'Barbara' and it read, 'Roses are red, violets are blue, can I go out on a date with you?' Turns out, there was another Barbara in my class, and the note was addressed to her. I went on the date anyway, and the boy was sweet enough not to make a big deal about it. We've been happily married for 32 years now. Needless to say, that was truly a special Valentine's Day, even though it was a mistake.
-Barbara, 56
2. The Valentine's Day miracle
Just after our second son was born, my wife met with an accident and went into coma for 2 months. The doctors tried everything, but they told me time and again that she was unlikely to recover. Either she had to be taken off life support, or she would be in a vegetative state forever. Valentine's Day had always been special for us; we had our own traditions, and for the 12 years that we had spent together, we had never failed to uphold those traditions. Just as I was mentally preparing myself to say goodbye to my partner forever, I saw her finger move, and everything completely changed. The doctors said she would likely make a full recovery, and we would be able to raise our sons together. It just happened to be the 14th February.
-Dave, 35
3. The special Valentine's date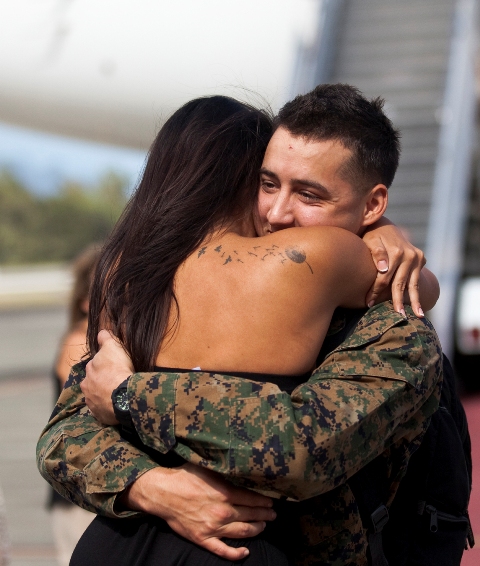 Image source: Google, copyright-free image, under Creative Commons License
My boyfriend is an army-man, and he has been deployed in Afghanistan for the entire length of our relationship (5 years, in case you're curious). After the first couple of years, I got used to celebrating important days like anniversaries, birthdays and of course, Valentine's Day, without him. We would Skype for 10 minutes, and that would make my day. However, last year on Valentine's Day, after Skyping with him, I went to the mall with my friends, and got the shock of my life when I found my boyfriend waiting for me at the gate, with flowers and chocolates and the whole deal. We both broke down in tears and it was the happiest surprise of my life. Best. Valentine's Day. Ever.
-Alison, 26
4. The Valentine's Day double surprise
My birthday is on Valentine's Day, so every year, I have twice the reason to celebrate with my partner. We have been together for 8 years, and every year, on Valentine's, we go out, eat cake, have a chill time and go to sleep while watching a cheesy rom-com. Last year was no different as we went out and grabbed dinner at our favorite place. They know it's my birthday, so every year, they bring out a cake saying "Happy birthday", but this year, the cake said "Will you marry me?" It was the cutest, most romantic proposal ever, understated and personal, just like I would have preferred it, and we are getting married this year! Now I have three reasons to celebrate this day!
-Tyra, 23
---
Suggested read: 20 Adorable Valentine Messages For Your Husband Guaranteed To Melt His Heart
---
5. The best Valentine's Day gift ever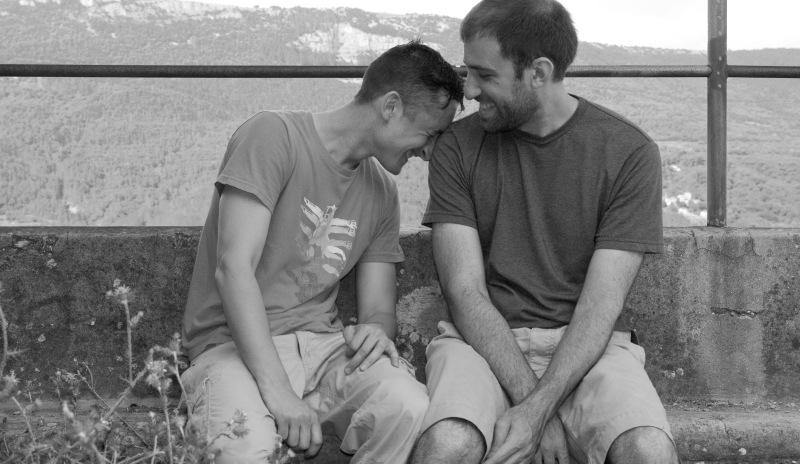 Image source: Google, copyright-free image, under Creative Commons License
Back when I was young, homosexuality was a criminal offense, and you couldn't call yourself openly gay in society. Still, I couldn't help how I felt towards this boy I used to work with (we distributed newspapers in the neighborhood) and after a while, I realized he felt the same. For years we loved each other in secrecy and there was no other day, other than Valentine's Day that we would go out and celebrate, because in our hearts of hearts, we knew one day love would win. That day came a few years ago, when gay marriage was finally legalized, and we married each other after 46 years of togetherness. We chose to get married on Valentine's Day, and it was the most incredible, overwhelming moment of my life.
-Jeremiah, 61
6. The Valentine's Day surprise
I am an English teacher, and I teach a bunch of 13 year olds all about grammar and Shakespeare in a small town community school. I also used to be married, till my husband, my best friend, met with a fatal accident and passed away. The loss didn't really register till it was Valentine's Day. You see, my husband used to send me a large bouquet of my favorite flowers- lilies- every year on Valentine's Day, and it used to make my entire classy giggle at the cheesiness, but we had all come to expect and enjoy this sweet gesture. This year, it was gut-wrenching to know that I wouldn't be receiving a bouquet, so imagine my surprise when the most gorgeous bunch of lilies arrived for me in the middle of class. It was from my students, who understand how much this would mean to me, and needless to say, I have never felt so emotional and so grateful ever before in my life.
-Claire, 33
7. A Valentine's Day to remember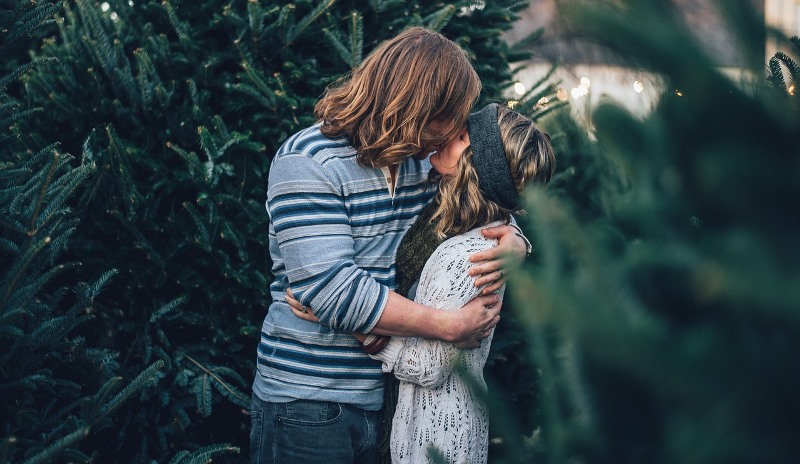 Image source: Pixabay, under Creative Commons License 
There's this girl in my class that I had been crushing on for at least 2 years, and even though I went out with other girls and took them to prom and everything, it never really clicked because with them my heart was set on this one girl who used to sit in front of me and drive me crazy because she was just the prettiest. I wasn't shy, but she was definitely out of my league, or so I thought. By some ridiculous luck, I got paired with her on a science project, and while working together, we started talking and decided to go out. Coincidentally, Valentine's Day was next Tuesday, so I slyly mentioned whether she would be okay with going out on Tuesday, and she said yes! We had the most incredible time laughing, eating and we even shared our first kiss, all without acknowledging that it was Valentine's Day at all.
-Ronan, 17
8. A late Valentine's surprise
Both my boyfriend and I work all day in order to make ends meet, so we don't usually get to spend too many waking hours together. I work as a nurse, so sometimes my shift gets extended and I have to pull all-nighters. Considering my luck, it was no surprise that I was given an extra shift on Valentine's Day, and I had to cancel our night-in, something both of us were looking forward to. When I left the hospital, it was well past midnight, but as I opened my car, I found it decorated with balloons, streamers and a bunch of the most beautiful roses on the front seat. A map stuck to the windshield asked me to drive to our favorite all-nighter joint, where my boyfriend was waiting, and all the tiredness immediately seeped out of my body and I was so grateful for his love and thoughtfulness. Late night dinners are now our new Valentine's Day traditions, extra shift or no.
-Jenny, 28 
---
Suggested read: [Valentine's Day special] 12 chilled out and relaxing ways to spend Valentine's Day in Bangalore
---
9. The eternal Valentine's Day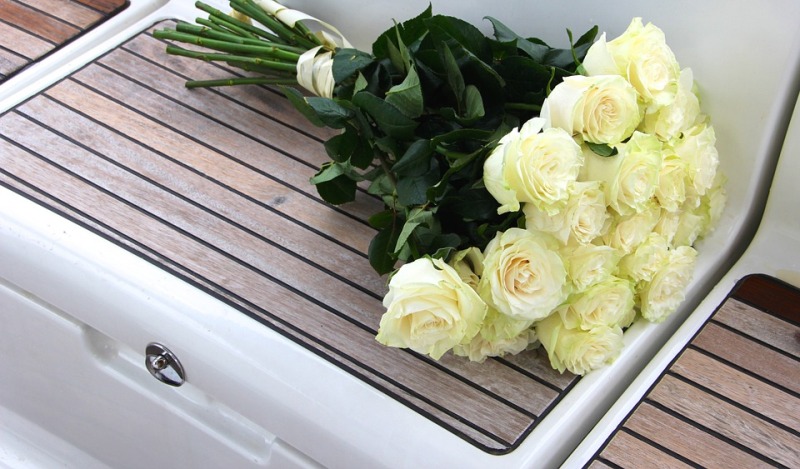 Image source: Pixabay, under Creative Commons License
I am going to share the story of my grandma, who is now 83, and owning senior citizenship like a boss. I've grown up listening to her stories, and the one thing that I have understood from her stories is that she and grandpapi were literal soul mates. It's been 6 years since he passed away, and even though she doesn't show it, I know she misses him every day. There are tons of couples who propose on Valentine's Day, and my grandpa was no different, so every year after their marriage, grandpapi used to give grandma a bunch of white roses, the same kind that he had given to her when he proposed so many years ago. The year after he died, grandma received a large bunch of white roses, and we later found out that before passing away, he had made arrangements for white roses to be delivered to her every year, on Valentine's Day. If that isn't true love, I don't know what is.
-Michelle, 19
These were some of the most romantic real-life Valentine's Day stories that we have found. Let us know if you have any super cheesy, super romantic Valentine's Day stories of your own to share with us, in the comments section below!
Featured image source: Google, copyright-free image under Creative Commons License 
Summary
Article Name
9 Romantic Valentine's Day Stories That Will Melt Your Heart
Author
Description
Valentine's Day stories are not always fictions. Here are some real stories that are going to melt your stone-cold heart, and show you how to love.