"Remember

This December,

That love weighs more than gold!"

–      Josephine Dodge Daskam Bacon  
It's that time of the year again, when everyone puts away their worries of the whole year and opens up their hearts to happiness and love. People begin to show their better sides, and there is a warm glow of love on everyone's faces! Speaking of love, the holidays are the perfect time to take some time off from work and other pressures of daily life and spend it with your significant other. Don't let Christmas be a mad race of shopping and wrapping gifts; let it also be a time to unwind! And when you think about ways to relax, watching movies certainly features among the top five, which is why we've put together this list of 10 romantic movies to watch with your loved one this Christmas!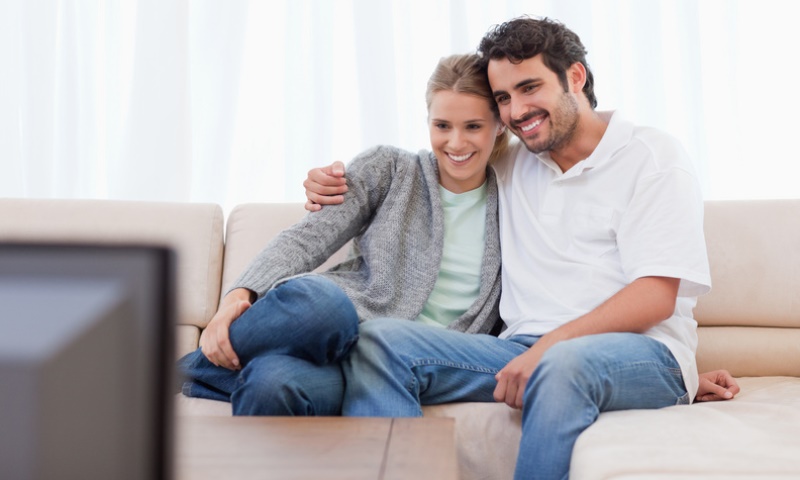 Image source: Flickr
Christmas films come in all genres: horror (Black Christmas), animated (The Polar Express), comedy (Home Alone), action (Reindeer Games), and even sex (Bad Santa)! But we have filtered through all the Christmas films and curated this list of the best Christmas movies  – the most heart-warming, soul-stirring ones that are sure to make you go 'Awww'!! If watching these movies leads to ahem… action or anything else afterwards, it's not our fault! 😉
Not all good movies are made for the big screen, and not all movies made for the big screen are good! We're just saying that our list here contains theatrical releases along with TV movies, so that you have a good mix of movies to watch! So here goes, our list of the top 10 romantic movies to watch with your significant other this holiday season!
---
Suggested read: Top 15 romantic movies to watch with your boyfriend
---
10 romantic movies to watch this Christmas
1. The Holiday (2006)
Okay, let's begin with one of the most popular holiday movies of recent times, very appropriately named, The Holiday! Two women on two different continents, simultaneously having a tough run in their love lives, and are just sick of everything and would love a break. You remember the last time you felt like that, don't you? A house exchange over the internet ends up with Amanda having to spend Christmas in a quaint but old-fashioned cottage in Surrey, England, while Iris lands what looks like a fully automated home in Los Angeles. While the plan is to stay away from men and the associated messiness, it doesn't really work out like that!
The movie has a very positive feel to it, and though our protagonists are heartbroken and upset at the beginning, you just know that it's going to get better. The performances are very good, and with restrained performances from the men, the focus stays on the leading ladies. Add in some great British locales, and this becomes a must-watch! Watch with another couple who are close friends for double the fun.
2. A Boyfriend for Christmas (2004)
Hallmark has been known for their feel-good movies, especially the ones that revolve around the holidays. A Boyfriend for Christmas is one such movie, based on little kids' requests to Santa that often go 'I want a pony for Christmas.' But a pony's not what Holly wants in this movie, you've already guessed that! Holly faces the prospect of a rather depressing Christmas with her parents and brother's family, when a surprise (and good-looking) Christmas present turns up, in the form of a date! Who is this mysterious stranger? Is he really sent by Santa in reply to that wish made years ago?
This movie reinforces the concept of the 'Christmas spirit,' or rather that you should never give up hope; something magical could happen at any time! The trope of a temporary or a fake date to keep up appearances has been used in many movies, but here, it also helps to further the message of staying hopeful. The characters are relatable and you're likely to identify with one or more of how Kelli feels. One of Hallmark's better movies!
3. 12 Men of Christmas (2009)
In 12 Men of Christmas, New York PR executive E.J's seemingly perfect life comes crashing down and she gets a much less glamorous job in a far flung small town. However, she's still good at her job and decides to boost her work's fundraising efforts by putting together a calendar of – you guessed it – 12 hunky men in near-nude poses!! Now finding the right guys and getting them together is no small task, even for E.J!
Yes, yes, there's a lot of eye candy in store here, as you can imagine! But the plot also focuses a little on E.J's love life, something that is unavoidable when you have 12 hunks in the movie! The scenery and the setting of small town Kalispell is just beautiful, and adds a special Christmas-y feel to the whole movie. Watch with your significant other, or even with a bunch of your girlfriends for some good entertainment!
4. The Christmas Card (2006)
The Christmas Card is one of those lovely, touching movies that just transports you into another time and place. Faith Spelman works with her parish to send out Christmas cards to their troops stationed overseas, which includes Sgt. Cody Cullen. She gets to meet him when he stops by her town on the way to visit a dead soldier's widow. This chance encounter proves to be a life-changing event, as the visiting soldier quickly becomes a part of Faith and her father's lives. But Faith is committed to another man, although her father thinks the sergeant would be better for her. How will Faith make the decision that leads her to her destiny?
This movie has the Hallmark stamp all over it – well etched out characters, small town folk, and a deeper look at feelings and relationships. It's a lovely movie of looking into oneself and asking if the current situation is actually the right one, and encouraging one to take the courage to make a change. This is a great movie that you'll want to watch again.
5. Four Christmases (2008)
Kate and Brad are a couple with a life that is carefree and fun , or in their words, 'perfect.' So far they have managed to avoid the mandatory family Christmas and plan to do so this year too, when their Fiji plans end up getting cancelled and they have no choice but to visit each of their parents – separately, since they're all divorced! Yet, the nightmare turns out to be a learning experience, and leads to Kate and Brad thinking more deeply about their future.
For many people, a huge family gathering at Christmas is extremely stressful and they barely manage to get through it. Now, what if you had to do it four times over during the course of a single Christmas? I can hear you saying, "I thought this was a list for romantic movies, not horror!" This movie has a lot of humor running through it (with some hilarious situations) and challenges the concept that many millennials have of a 'perfect' life. This is a fun watch for a cold winter evening, accompanied with some eggnog!
---
---
6. While You Were Sleeping (1995)
Lucy is a ticket collector at a train station with a pretty boring life, with the only high point in her day being when her crush, a handsome young man, boards the train. One day during the holidays, Lucy saves the same man from an accident, which unfortunately puts him in a coma. His entire family turns up and they mistake Lucy for his fiancée. Before you know it, Lucy is a part of their family, having dinner and celebrating Christmas with them. The only chink is his brother Jack, who suspects that Lucy is lying. As Jack tries to find out more about Lucy, he realizes that he likes what he finds. Will Lucy stay committed to the man she loves but has never spoken to? Or will she go for his brother, with whom she actually shares chemistry?
If you're a 90s kid, it's unlikely that you've missed this one! Sandra Bullock is perfect as Lucy, and you can't imagine anyone else in that role. All the peripheral characters are perfect, especially Lucy's friends. This is a great movie to watch with your loved one, because it reinforces the message that sometimes you find love in places you haven't looked before.
7. The Family Stone (2005)
Uptight and slightly prudish Meredith is spending Christmas with her boyfriend Everett's family, which has quite the assortment of characters, ranging from a mean sister to cancer-stricken mother to a gay-deaf brother. Needless to say, Meredith sticks out like a sore thumb, although Everett's hippie brother Ben seems to take a liking to her. Meredith calls in her sister Julie for support, and her arrival creates a full-fledged love rectangle! Will Everett's family ever accept Meredith? Will everyone find the true love they're looking for?
Big family movies are a norm at Christmas time, but this one manages to mix the romantic tracks and the family loudness in a good way, with all the characters getting due importance. While you may feel like questioning the plausibility of some of the situations, you'll no doubt get drawn into the story and hope everyone ends up with the person they deserve to be with. A great movie to watch on a group date!
8. Holiday Inn (1942)
You've probably heard of the chain of hotels that go by the same name, but this Holiday Inn is literally an Inn that opens only during the holidays! The inn is run by Jim, a former entertainer, who had a great show with his friend Ted and his dancing partner Lila. Jim is secretly in love in Lila, but unfortunately, she's in love with Ted. Years later, Ted comes to Jim's Holiday Inn, heartbroken after Lila leaves him. But there's a new dancer in the picture, Linda, who would make the perfect dancing partner for Ted. Will Jim let that happen, or will he make the first move and get the girl this time round?
This movie contains some legendary talent, including Bing Crosby's singing and Fred Astaire's dancing. As expected, there are quite a few songs in the movie, and the concept of a holiday inn is kind of strange! But this movie is one of those classics that never fails to entertain and even make you feel good about yourself! This movie is a great pick if your significant other is a sucker for the classics.
9. A Christmas Romance (1994)
Julia is a widowed mother of two girls, and is having a hard time with her finances. To add insult to injury, she loses her job, right before Christmas! As if things couldn't get any worse, Brian, a bill collector, shows up one stormy night to repossess her home. After a heated discussion, Brian leaves, only to have an accident a few feet away from Julia's home. Unfortunately, Julia can't leave an injured man out in the cold, that too on Christmas! Brian ends up staying at Julia's home due to the blizzard, getting to know the family better. What happens next? Is Julia going to lose her home?
This is a perfect, old-fashioned love story, and Christmas makes the perfect setting for it in the movie. It also carries a lovely message about how we're all people under our job descriptions and how things would be lovely in the world only if we took the time to get to know people. A great watch on a cold evening, wrapped under a cosy blanket!
---
Suggested read: 6 simple ways to make your own Christmas traditions as a couple
---
10. Love Actually (2003)
This is probably THE most popular Christmas romances of all time, and continues to be shown on TV across the world around holiday time. You've heard of the phrase, 'love is in the air'; well, in this movie, there are 8 kinds of love in the air! It's hard to describe the plot without taking up a few pages here, so let's just suffice to say that there are 8 different love stories in this 135-minute movie, and they all touch each other at some point or the other.
Set during Christmas time in England, the stories feature comedy, betrayal, heartbreak, social disparities, language barriers, and pretty much everything you can think of! At the end of the day, the point is that love has no language, color or age – it's just love!
There's something very comforting about watching holiday-themed movies – there's a lot of nostalgia, positivity, and of course, love! If it's an old favorite, it's as comforting as warm eggnog, or the smell of gingerbread. And when the experience is shared with that special someone, it becomes that much more special. After all, aren't the holidays all about making memories? So take your pick from these and have a lovely, cosy evening together!
Happy Christmas!
Featured image source: Flickr
Summary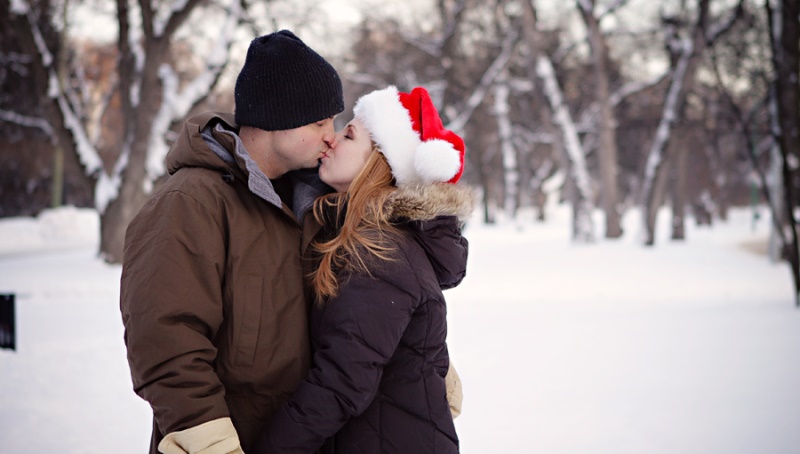 Article Name
10 Romantic Movies To Watch This Christmas
Author
Description
Christmas is the time for cheer, giving, and of course, love! Enjoy this holiday season with your special someone with this list of 10 romantic movies!