When we talk about starting over, we usually consider the art of starting our entire life from the scratch all over again. We move in and out of love and too often when we take separate ways, we don't give our relationship another try. Before you make that move, just take a step back and think about it. Not everyone is this world is able to experience true love. In a way, what you have right now is nothing less that sheer gold. Will you be able to live your entire life, knowing that you missed a chance of a lifetime of love and happiness for a silly fight?
---
Suggested read: 18 sad signs you're settling in your unhappy relationship
---
No matter how dreadful the situation could be, but it can never be more important than your relationship. Instead of taking separate ways and becoming strangers all over again, why not give it another try. You can always learn to start over in your relationship. We grow apart from the people we love sometimes. Instead of considering it a weakness, try to make the best out of it. Sometimes, we fall apart only to fall back together. You might think you are growing apart in a relationship, but maybe, you could be growing together. Maybe, this could be the universe's way of testing the strength of your relationship. Before taking separate ways, be sure that you have given your whole to the relationship or else you would spend your whole life regretting your decision.
There is no end to regret. You might invest your whole life questioning yourself. The series of "what ifs" and "buts" will never let you live. You might be wondering how to start over in your relationship. It can get quite tough at times to start over something that hasn't come to an end. But aren't all the great things in this world requires your time and effort? Take the assistance of these innovative ways of starting over in your relationship and be sure to grow together and not apart.
1. Try to forget your past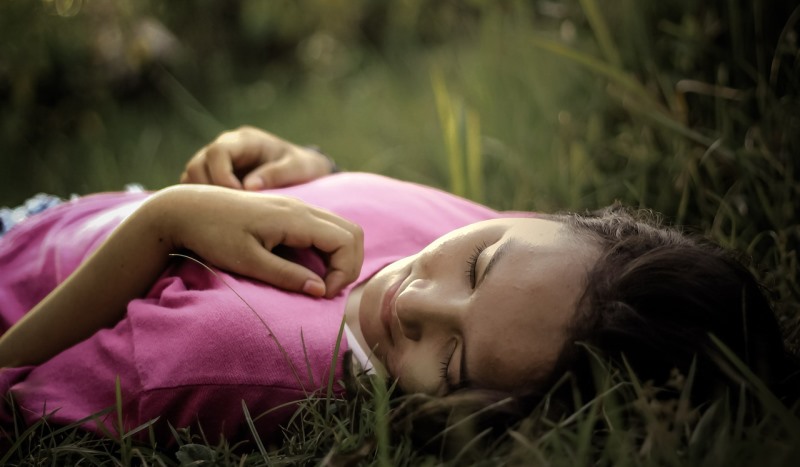 Image source: Pixabay, under Creative Commons License
As hard and impossible as it might seem, you can't attain a fresh start in your relationship without forgetting your past. To err is human and chances are that the two of you must have committed plenty of mistakes in the past which up the chances for growing apart in a relationship. You can't overcome this phase while keeping a track of each other's mistakes. We all lose our track sometimes, but as long as we are able to come back home and acknowledge our mistakes, there should be no need for holding a grudge.
Life is too short and you can't simply invest all your time being angry or pissed at your partner. We won't lie! It would be tough in the beginning to forget everything that they did in the past. Let bygones be bygones. Bid farewell to them and start your relationship with a clean slate.
2. Think of your separation
In order to forget your past and rediscover your partner, you would need some inspiration. If you really love them and are not ready to let go of your love, then this technique will surely work. Before taking separate ways, you need to imagine your life without your other half. Mourn for the loss of your relationship and imagine a day without having your partner in your life. This will help you see the good in them and you would start accepting them for who they are. You would overlook their flaws and realize that life is too short to hold grudges.
3. Move out (only to move back in)
Image source: Google, copyright-free image under Creative Commons License
If you are having some issues related to your personal space, then there is nothing wrong in moving out for a few days. Though, when you are taking this step, have a heartfelt conversation with your partner and let them know that you would be back after a few days or weeks. Too many times, we feel trapped and suffocated while staying with the same person. We tend to invade our partner's privacy as well and don't give them enough space. This leads one down the lethal pathway of growing apart in a relationship and reach a dead-end. Take a U-turn.
Maintaining individual space is of utmost significance in any relationship. Either move back to your old place for a while or go for a vacation on your own. It will help you get a new perspective towards your life. You will feel rejuvenated and would return with a fresh heart and soul.
4. Identify why you want to hold on to your relationship
When you are away, you need to make sure that you stay connected to your relationship. Just because there is a physical separation between you and your partner, it doesn't mean that you have grown apart. Make sure that you do this only for the welfare of your relationship and to achieve a sustainable balance in your life. When you are away, do some introspection and think of some hard-hitting reasons.
Why do I want to be in this relationship?
You need to keep asking this question to yourself till you get a pragmatic reply. In the process, you would unravel quite a few things about yourself and your significant other. Chances are that you would think of all the good things about them. This is where you need to make sure that you express your gratitude towards them in a timely manner, or else you would simply take them for granted or let that moment pass you by.
---
Suggested read: In search of the promise of love…
---
5. Fall in love all over again!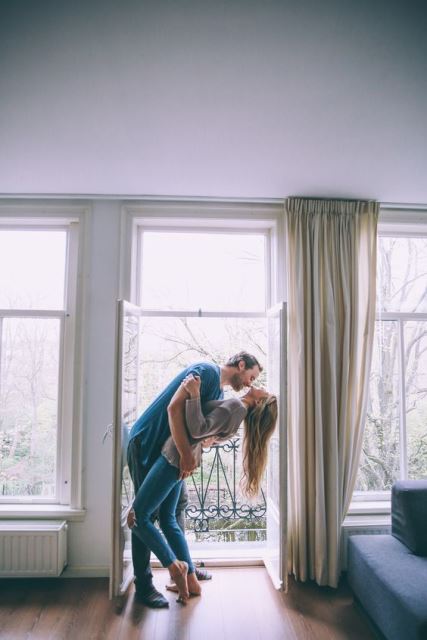 Image source: Pinterest 
There is nothing better in this world that falling in love with the same person all over again. In order to have a lasting and fulfilling relationship, you need to master this art. When you move back together, you need to rediscover your partner. If you really love them, you would feel elated to move-in again and would come up with plenty of reasons to love them. The lost spark in your relationship would be ignited and you would learn new things about yourself and your partner in that process.
Every morning when you wake up, thank your partner for being there. Take it one day at a time and don't leave anything unsaid. Speak your heart out and let them know how much you love them.
6. Don't hesitate to take professional help
There is nothing wrong with accepting your flaws. No one is perfect in this world and we all make plenty of mistakes. Chances are that even after moving back together (or during your separate stay) you might not feel passionate towards your partner. There is nothing wrong with that. Start by comprehending the issue and don't suppress your emotions. Try to communicate with your partner and let them know that you want to give it another try.
Seek some professional help if you want to and take the assistance of a therapist or a marriage counselor. You can always take help from a friend or a close family member as well. There is nothing wrong with accepting your flaws and being true to yourself. In fact, it shows how brave you are!
7. Rediscover the power of touch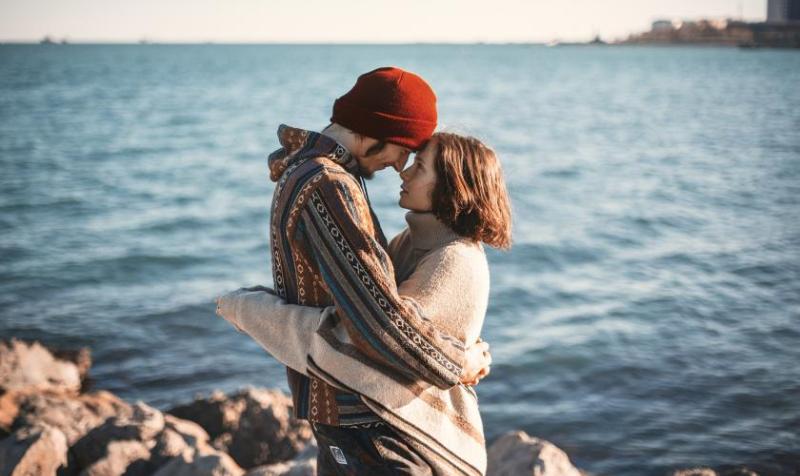 Image source: Pixabay, under Creative Commons License
Our sense of touch is one of the most significant senses of all. Plenty of times, we simply ignore it and focus on our sight or smell. In the process of starting over, get in touch with your physical side and try to rediscover your partner's body. There are plenty of intimate exercises that the two of you can do to spice things up. Simply wear a blindfold and touch each and every inch of your partner's body. Don't try to visualize it. Don't inhale any fragrance. Simply rely on the power of touch and get to know your partner in a whole new way.
8. Maintain the element of surprise
Needless to say, our life becomes quite monotonous at times. We practice the same routine with every passing day. Sometimes, our mundane routine becomes the root of our dissatisfaction. It makes us believe that we don't want what we already have. In order to try something new and exciting, we give away the lasting love we already have, only to regret it in the end. To make sure that your relationship doesn't suffer the same fate, maintain some element of surprise in it. Come up with new and revolutionary ways to keep the spark alive.
---
Suggested reads: 15 Eye-opening reasons why you're being taken for granted in your relationship
---
9. Go on a vacation
Image source: Pixabay, under Creative Commons License
This is one of the best ways to break the routine and start over with your partner. When you go out and visit an exotic place, forget everything about your past. Don't be worried about your future either. Just live in the moment and enjoy what you have by having the love of your life by your side. Even after coming back to your routine, don't fall back into the same vicious circle. Have a fresh perspective and don't let your past cloud your judgment. Be brand new and give your relationship a fresh start.
You can't just keep holding on to your past and let one obstacle or setback define the entire course of your life. Instead of simply giving up, make an effort and go against the flow to fight for your love. Your chance of eternal happiness is just a step away. Don't grow apart. Don't take a step back. Move ahead. Give it another try. Start again – not just for your partner or for your dreamy romance. Do it for yourself!
Featured image source: Pixabay, under Creative Commons License
Summary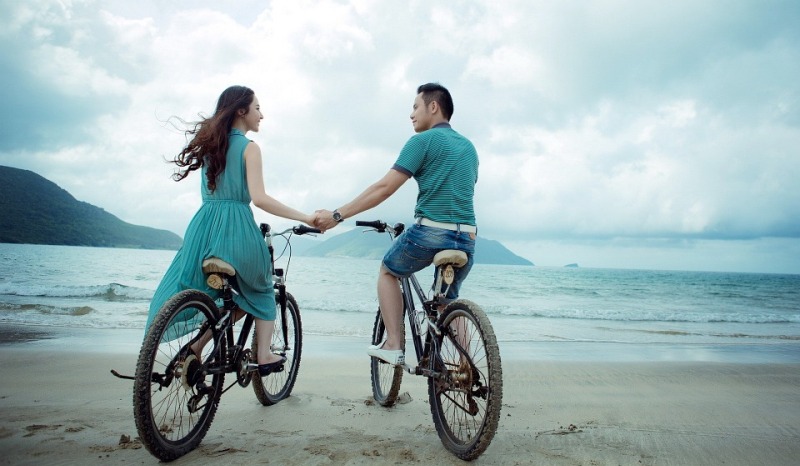 Article Name
9 Ways Of Starting Over When You're Growing Apart In A Relationship
Author
Description
YOU can CHOOSE your path in love - and end at growing together or growing apart in a relationship!