One of the most popular and exotic spices, saffron is best known for its use in the cooking world. It belongs to the Iradaceae family and is native to the South European region. But the alluring aroma is not the only thing that saffron or 'kesar' (as it is otherwise known) is good for. There are many benefits of saffron that you might not be aware of yet.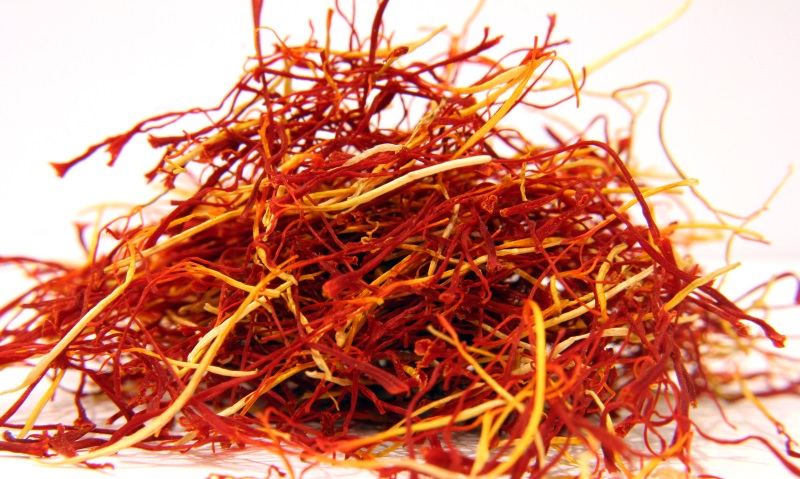 Image source: Google, copyright-free image under Creative Commons License
It has very significant beneficial properties for our health, skin, and hair. Its nutrients and chemical compounds contribute to its medicinal uses as well. It is a storehouse of many health benefits, which help enhance the overall well-being of an individual. The plant part, from which saffron is obtained, has essential oils that make it one of the most sought-after spices by food lovers. It also has active components that are beneficial to the body.
---
Suggested read: The greatest benefits of tea tree oil for your skin and hair
---
Let's look at some of the health benefits of saffron before we get into more about why you need to include it in your beauty routine.
1. Disease prevention
One of the main benefits of saffron is the chemical components it contains. These components are known to make the immune system stronger, indirectly promoting the overall well-being of an individual. These components prevent diseases and help keep the body healthy. This way, you get to eat good food plus stay healthy. Sounds good, doesn't it?
2. Digestion at its best
Saffron is one of those spices that helps make the whole digestion process easier. It is good for people who face regular problems with their digestion. Making saffron a part of your regular diet is a good idea.
3. Keeps your heart happy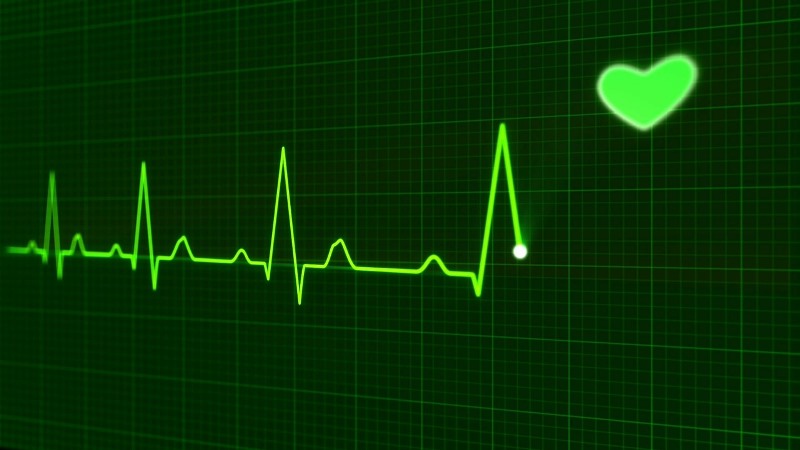 Image source: Pixabay, under Creative Commons License
Saffron is known to be a good source of potassium, and your heart loves potassium. So, all in all, it is a good combination because saffron keeps your blood pressure in check and all those scary heart diseases at bay.
4. Anti-depressant
The components of saffron have also been known to act as an anti-depressant. The way I look at it is – saffron is going to result in good food, and good food is comfort food. But seriously, it does have components that will help when someone is feeling depressed.
5. Cell formation works better
Potassium strikes again! Yes, cell formation is all about the potassium, and saffron has more than enough of it. That's why cell formation and cell repair function better when saffron is consumed regularly.
That's not all of it. There are numerous other benefits of saffron for the skin. You will definitely want to include saffron in your regular beauty regime. In fact, it is the one-stop solution to all of your skin problems.
---
Suggested read: All the benefits of amla for your hair, skin, and health
---
Here are some benefits of saffron that your skin will fall in love with.
1. Tones your skin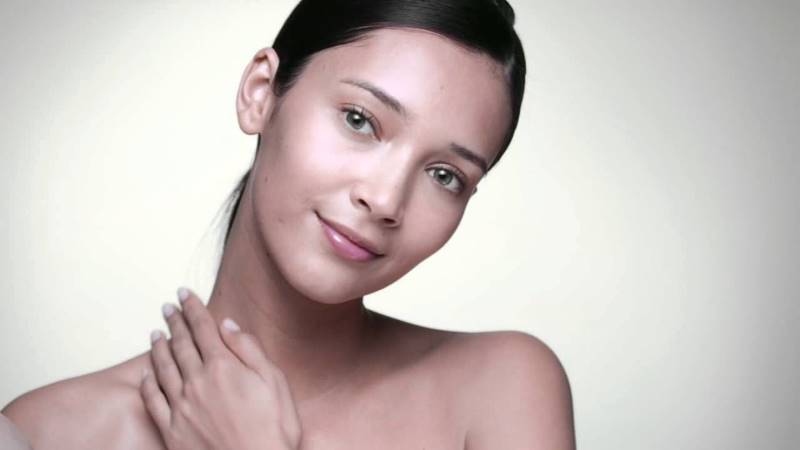 Image source: Google, copyright-free image under Creative Commons License
Saffron is known to be an excellent toning agent. It gets rid of black heads and unclogs all your clogged pores. All this, along with better blood circulation, results in toned and firm skin. Soak saffron in rose water, then scrub your face and apply the saffron-soaked rose water using cotton balls. Wash it after fifteen minutes.
#2. For that glow
Saffron is good for cell formation and repair, which means that you'll get glowing skin once all those dead skin cells are gone. The best thing would be to include saffron in your regular diet, but you could also try just mixing 2-3 strands of saffron with 2 spoonfuls of milk (and a little sandalwood powder will be great if you can get your hands on it). Apply the mixture on your wet face and wash it after 20 minutes. Do this regularly for a week for best results.
3. Lightens your skin
Getting rid of that beach tan, or just about any other tan, just got simpler. Saffron consists of various vitamins that aid in the skin lightening process. All you have to do is crush 5 strands of saffron in about 5 tablespoons of milk and 1 tablespoon of lemon juice. Massage it on your face and wash it off after 15 minutes for tan-free skin.
4. Keeps the skin hydrated
Image source: Google, copyright-free image under Creative Commons License
If you suffer from dried skin, then saffron comes to the rescue with its moisture-absorbing nature. Soak 8 strands of saffron in 1 tablespoon of honey and apply that mixture on your face. Leave it on for about 15 minutes and then wash it off for glowing and hydrated skin.
5. No more inflammatory skin problems
You can bid goodbye to any inflammatory skin problems like acne and the like, because saffron is here to rescue you! The innate anti-inflammatory nature of saffron is due to the antioxidants that are present in its components. The cooling nature is also helpful for your skin.
Here are a few saffron face masks that you can indulge in at home. So, while you sit back and relax, saffron does all the work for your skin. Here's how you can get that glowing, acne-free skin.
1. Saffron and sandalwood mask
Add 2-3 strands of saffron in 2 teaspoons of milk and 1 teaspoon of sandalwood powder. Mix it in a bowl. Wash your face and pat it dry. Then apply the pack evenly all over your face while you massage it gently. Leave this on for 20 minutes and then rinse it off. Use this mask at least twice a week to get a radiant glow and smooth skin like never before.
2. Saffron and milk mask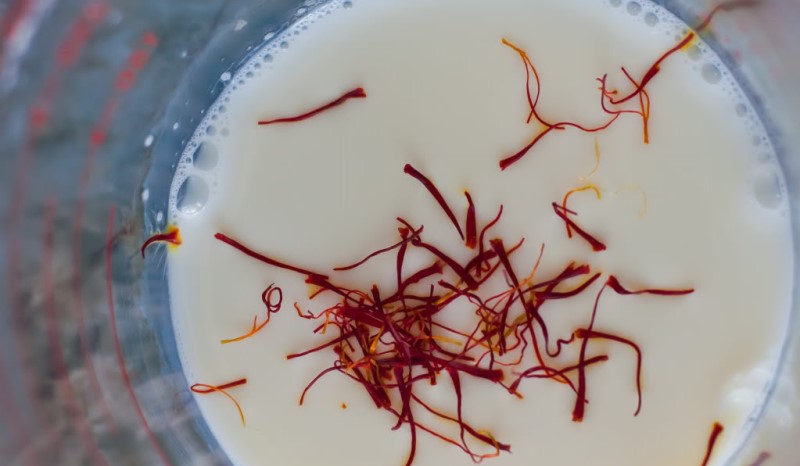 Image source: Google, copyright-free image under Creative Commons License
Take about 3-4 strands of saffron and add it to 1/2 a cup of milk. Let it infuse for about two hours before you apply it. Use cotton balls to apply the saffron infused milk on your face and neck and leave it on for about 15-20 minutes. Once dried, you can rinse it off and pat dry. Use this pack 2-3 times a week to make your skin healthier and acne-free. Even the blemishes will vanish!
3. Saffron and honey mask
Honey on its own is known to be very beneficial to the skin. Combined with saffron, it becomes one of the best facemasks ever. This face pack will help you treat dark spots and keep your skin hydrated. Take 4-5 strands of saffron and mix it with 2-3 tablespoons of honey. Mix this well and apply it evenly all over your face. Wash it off after 15-20 minutes and say hello to cleaner and happier skin.
5. Saffron and papaya mask
The saffron and papaya mask will give you glowing and clearer skin instantly. Papaya is a natural antioxidant that can work wonders for your skin. This is what you have to do: take 1-2 pieces of papaya and mash it in a bowl. Add 3-4 strands of saffron, 1 teaspoon of honey, and a little milk to it. Apply this mixture on the face and leave it there for about 15 minutes before you rinse it off. Your skin will thank you.
And, if that still wasn't enough, then luckily for you, the benefits of saffron don't stop there. It even works wonders for your hair!
---
Suggested read: The very best benefits of lavender and lavender oil for your skin and hair
---
1. Hair loss
The antioxidants in saffron also help control hair loss! Saffron repairs hair follicles and promotes faster hair growth. In fact, it is one of the best known remedies for alopecia (baldness). Just soak a few strands of saffron in milk and add licorice powder to it. Apply the paste on your scalp and hair, and wash it off after a few minutes.
2. Hair damage
Image source: Google, copyright-free image under Creative Commons License
Saffron is an antidote for other hair problems as well. Be it dry hair, split ends, or any hair problem that you might face, saffron is usually your best bet. Add crushed saffron strands or saffron powder (about a teaspoon) to almond oil or olive oil in a bowl. Heat this mixture on a low flame for about 5 minutes. Once it gets to room temperature, just store it and use the oil on a regular basis. It will protect your hair as well as reduce hair fall.
So, there you go. These are just some of the many advantages of saffron. Of course, you'll have to take care of the other aspects too – like eating well, exercising regularly, and keeping your body hydrated. That's the general way of life you should follow to stay healthy. Saffron will just add to all of it and help you in the process. Saffron is one of the oldest spices the world has ever known and it is well loved for a reason.
If you haven't included this absolute delight in your diet and beauty regimes yet, then now is the time for you to step up and make use of it. You can thank me later. 😉
Featured image source: Google, copyright-free image under Creative Commons License
Summary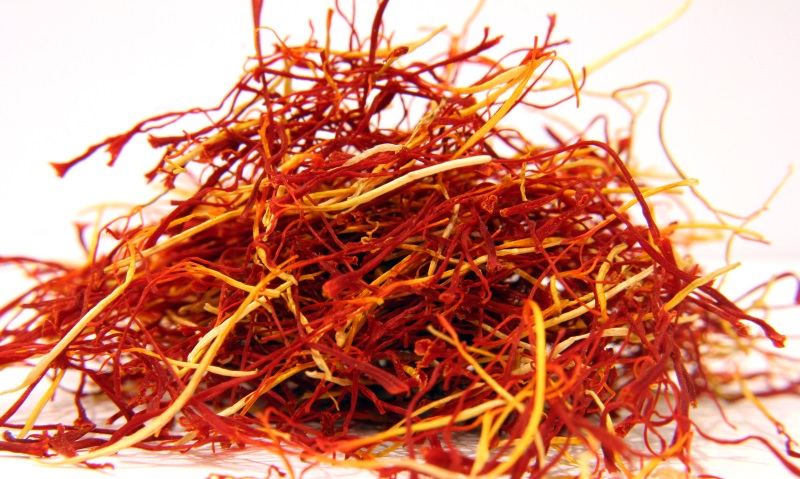 Article Name
All The Benefits Of Saffron For Skin, Health, And Hair
Author
Description
Did you know that saffron is good for your heart? That among the many benefits of saffron, skin toning is just one of them?