Argan oil is a wonderful oil that is becoming a popular ingredient in the cosmetic and medicinal industry, thanks to the many benefits of argan oil. A few drops can offer countless benefits, and if you're not aware of them just yet, it's not your fault. All the health and beauty advantages of this oil have come to light only recently.
So, bring out your notepads and learn about the long list of exciting, amazingly helpful, and many unbelievable wonders that Argan oil can do for you.
---
Suggested read: Superb benefits of chamomile essential oil for your skin, hair, and health
---
All the skin benefits of Argan oil
1. Moisturizes and hydrates even the driest skin
Argan oil is a super food that is packed with good stuff like essential fatty acids, Vitamin E, and many antioxidants. It is an intense moisturizer by nature that not only seals the moisture in but also gets rid of the free radicals.
2. Perfects skin tone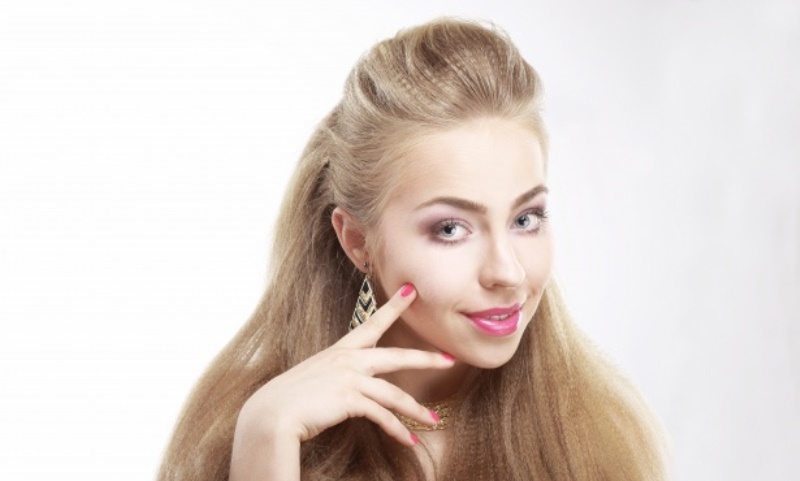 Image source: Google, copyright-free image under Creative Commons License
Argan oil is full of deep nourishing and cleansing ingredients that promise you an even tone and brighter color with regular use. Getting rid of damaged and dead skin cells, it also stimulates the growth of healthy skin cells, getting you a fairer skin from within.
3. Cleanses your pores
You might instinctively think that oil on your skin would be a bad idea, but Argan oil imparts all its benefits without hampering the natural oil production of your skin.
4. Provides your skin with refreshing exfoliation
All you need to do is mix a tablespoonful of brown sugar with a few drops of Argan oil and rub it on your face. Regular exfoliation freshens up your complexion, and it's not just the face, you can exfoliate dead cells off your entire body.
5. Saves your oily skin from the grease
A good thing about Argan oil is that it can be used to nourish oily skin as well. Contrary to popular belief, it doesn't make a greasy mess, rather, it restores moisture in harmony to the natural oil of your skin.
6. Fights off all the early signs of aging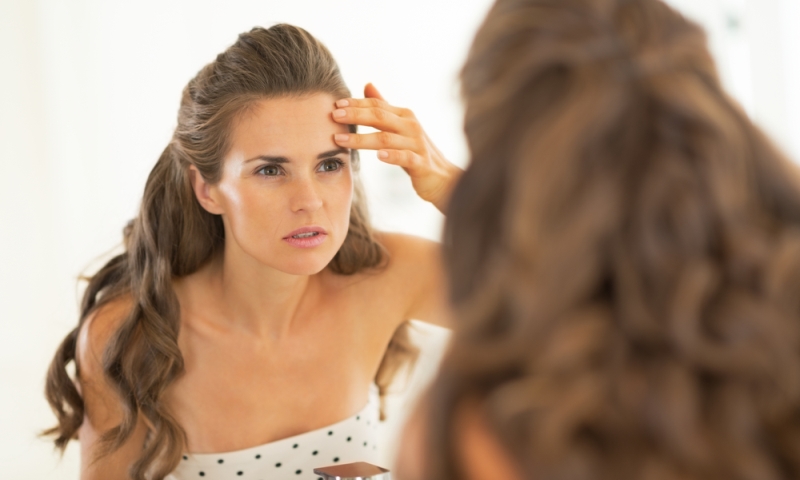 Image source: Shutterstock
The visibility of fine lines, wrinkles, and age spots are some of the signs of premature aging that Argan oil can fight. It helps you look youthful and fresh.
7. Heals minor burns and skin ailments naturally
Right from stunting the growth of warts to breaking down skin tumors to diminishing scars and relieving pain, the Triterpenoids found in Argan oil will do the trick for you.
8. Pampers your lips into a baby soft conditioning
Argan oil can help heal chapped lips that no one wants. All it takes is a gentle rub of only about one or two drops of Argan oil on a daily basis and you can prevent the chapping of your lips even in severe winters.
9. Helps in getting rid of the stretch marks from your skin
If you are distressed with unsightly stretch marks on your body, you should avail the benefits of Argan oil.
10. Shields you against environmental damage
Regular use of Argan oil not only cures but can also prevent environmental damage. The wonderful antioxidants heal the burns caused by prolonged exposure to the UV rays, and can treat leathery skin, fade dark spots, and even promote the regeneration of cells.
---
Suggested read: 6 tips on how to take care of oily skin in winter
---
All the hair benefits of Argan oil
1. Hydrates your scalp and conditions your hair from deep within
No matter how deeply dried your scalp is, a couple of massages with Argan oil can get it back to fresh shape. Here's what you need to do – shampoo your hair mildly and massage lightly before going to bed at night. Let it rest under a shower cap and let the oil work its magic overnight. Wash it off in the morning.
2. Tames the frizzy texture of your hair effortlessly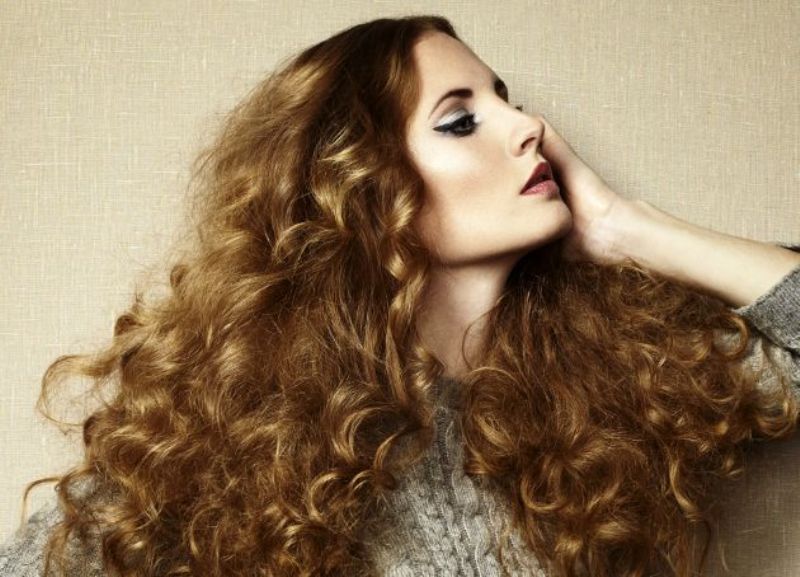 Image source: Pinterest
If you are troubled with the frizzy texture of your hair, you can count on the deep nourishment of Argan oil. The vitamins, fatty acids, and moisturizing contents can soften your frizzy hair naturally.
3. Repairs the complete damage of your hair
Hair damage is a very common problem of the time and yes, it's quite unavoidable. But you can heal your hair and fix the damage with a little help that many benefits of Argan oil offer you. Whether it be roughness, flakiness, or hair fall, an overnight mask will cure it for you.
4. Promotes quick hair growth
The clogging of your hair follicles could be one of the reasons that may hamper your hair growth. Argan oil cleanses your scalp and restores the balance of natural oils.
5. Helps prevent hair fall
When your hair lacks strength, and environmental damage starts getting the best of your tresses, Argan oil will come in handy. You can start by regular massages or use Argan oil hair masks for repairing the fall. Even adding a few drops to your shampoo will help.
6. Removes the flakiness from your scalp
A result of bacterial or fungal infection in most cases and accumulation of dirt in others, Argan oil provides you with a cure for both the conditions. It rinses your scalp, clears the dandruff troubles, and supplies much-needed moisture back into your hair.
7. Fixes the split ends of your hair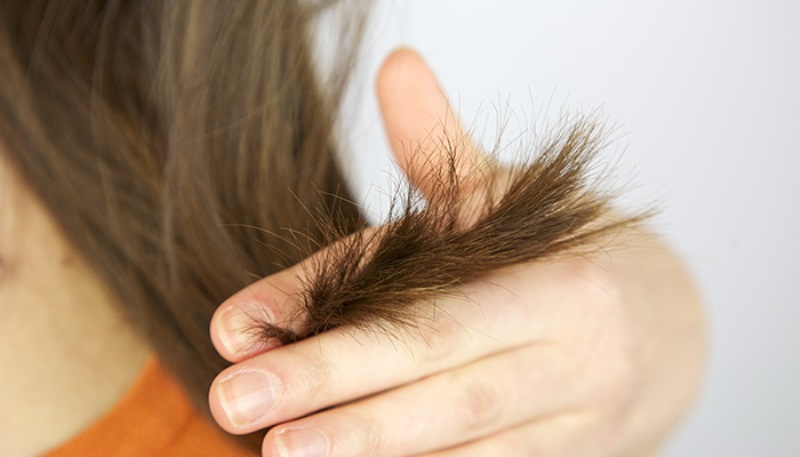 Image source: birchbox
It makes your hair more manageable by sealing in moisture and smoothing your rogue flyaways. When your hair is shielded from external damage and is healthy from the inside, split ends get treated naturally.
8. Protects your hair against damage caused by Sun and pollution
Argan oil can cover your hair shafts effortlessly (without much grease either) and protect your hair from damage caused by prolonged exposure to UV rays and environmental pollution. Along with preventing damage, it can also seal in your hair color.
9. Makes styling a piece of cake for you
Right from taking care of your hair health to making it style-ready right away, Argan oil is a popular styling agent used for styling your hair instantly. A few drops can turn your pesky hair into fabulous tresses.
10. Adds a remarkable shine to your healthy tresses
Add the finishing touch to your hairdo by gently rubbing some Argan oil after blow drying and you can enjoy your sleek and shiny hair without the worry of any damage.
All the health benefits of argan oil
1. Keeps your cholesterol levels low and in check
Adding the culinary grade Argan oil to your diet is an easy way to fight cholesterol with its amazing combination of plant sterols.
2. It's an anti-inflammatory
Containing flavonoids, Argan oil can treat all your internal and external inflammatory problems. It can relieve pain, soothe sore areas, as well as cut down swelling and irritation.
3. Supports and aids proper digestion
Image source: Google, copyright-free image under Creative Commons License
When the culinary grade Argan oil is added to food, it increases the concentration of pepsin in your gastric juices that supports digestion wonderfully.
4. Helps your body stay healthy and beautiful during and after pregnancy
Stretch marks, increase in the size of your mammary glands, and weight gain are some effects of pregnancy that you need to remedy. Regular massages with Argan oil during the nine months can save you all the efforts later on.
5. Repairs nail damage and strengthens your nails naturally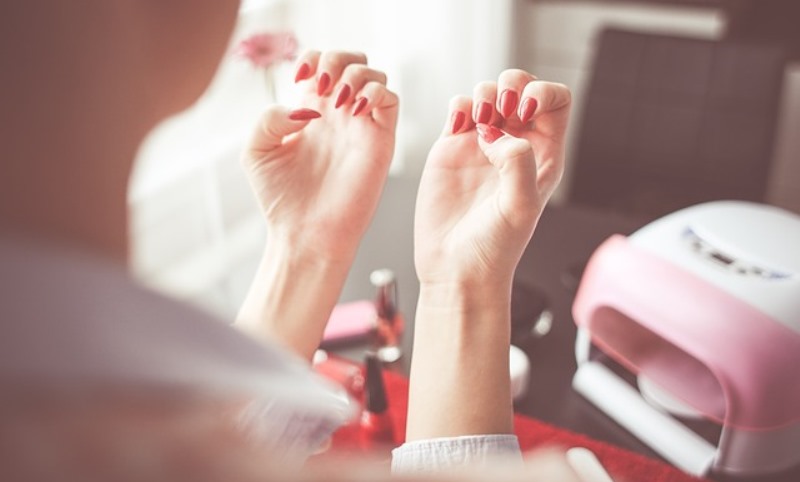 Image source: Pixabay, under Creative Commons License
Argan oil comes with high levels of vitamin E and amazing anti-inflammatory benefits that helps in fighting off the infections and strengthen your finger and toe nails.
6. Helps in fighting even some chronic illness
The antioxidants of Argan oil take arms against the free radicals to prevent skin cancer and heal any infections in colon, bladder, and prostate by curbing cancerous growth.
---
Suggested read: The many benefits of almond oil for your skin, hair, and health
---
7.  Works wonders is remedying pain in joints 
Be it fatigue, exhaustion, or some injury that caused the pain in your joints, Argan oil can help you relax. It is also advisable for remedying the joint pain in many severe medical conditions.
8. Supports the stability of nervous system and improves brain activity
A regular intake of small amount of argan oil supplies your body with the right nutrition to stimulate your brain and the functioning of nervous system just right.
Now that you know so many of the lesser known benefits of Argan oil, don't delay getting a bottle of your own right now. Savor its deliciousness, take care of your health and beauty, and look your fabulous self!
Featured image source: Tumblr
Summary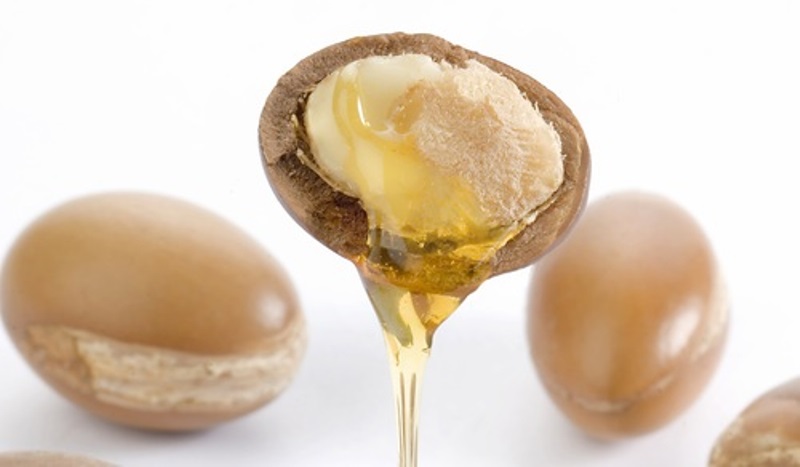 Article Name
All The Benefits Of Argan Oil For Your Skin And Hair
Author
Description
Did you know that one of the many benefits of argan oil is to prevent premature aging? Learn more about it here.