Recently, federal health officials approved the first-ever drug made to treat women who are suffering from a lack of sexual desire, aka, a female libido pill. Addyi was approved by FDA for premenopausal women with hypoactive sexual desire disorder, which is basically a condition of low libido that causes distress.
This pill, called Addyi, is a drug from Sprout Pharmaceuticals. It will only be available on prescription and no doctor will be able to prescribe it unless they complete an online certification test.
Image source: Google, copyright-free image under Creative Commons License
Addyi has been rejected twice by the FDA regulators because its negative side effects outweighed the plus points of taking the drug. Since then, the company conducted various safety studies to better understand the drug's risks and define the setbacks clearly. These setbacks are mentioned in its warning label.
Here's how it works.
Flibanserin i.e., Addyi, works on the part of your brain which affects your sexual appetite and mood, and works just like antidepressant drugs. It lowers down your satiation level.
Emotionally distressed women who are facing a lack of sexual appetite will be taking this drug.
The biggest debate facing the drug was on whether low libido is a medical problem in the first place. This decision wasn't easy to make as experts believed that women are in need of FDA-approved medications to treat their sexual disorders, which they believed to be serious medical problems. While advocates in charge of consumer safety, thought the drug's side effects were way too risky for women.
---
Suggested read: 10 casually sexist remarks women are tired of hearing
---
Surveys estimate that between 5.5 million to 8.6 million U.S. women have the condition, or roughly 8%-14% of women ages 20 to 49 who suffer from a low libido.
Does the drug work? Oh yes!
A slight increase in sexual desire is noticed each month in women consuming the drug. The questionnaire mentions that this drug decreased stress for some as well.
Even though these have been baby steps, the progress has been significant enough to meet the FDA standards.
The female libido pill comes with quite a few side effects. Dizziness, nausea, and fatigue were experienced by 10% of women in this study. Hence, Addyi, which was earlier being studied as a drug to fight depression, will come with a warning at the back, stating that women should not consume alcohol or take certain other medications along with this drug because it can cause low blood pressure, and consequently, fainting.
If you're a woman and you have health insurance,  you need to pay between $30 and $75 for one month's supply of Addyi, depending on your usage.
This drug is scheduled to launch around mid-October.
Well, looks like the female libido pill is here to stay. Do you think low libido is really an issue? Or is it just not that important in the grand scheme of things? Sound off in the comments below.
Feautred image source: Google, copyright-free image under Creative Commons License
Summary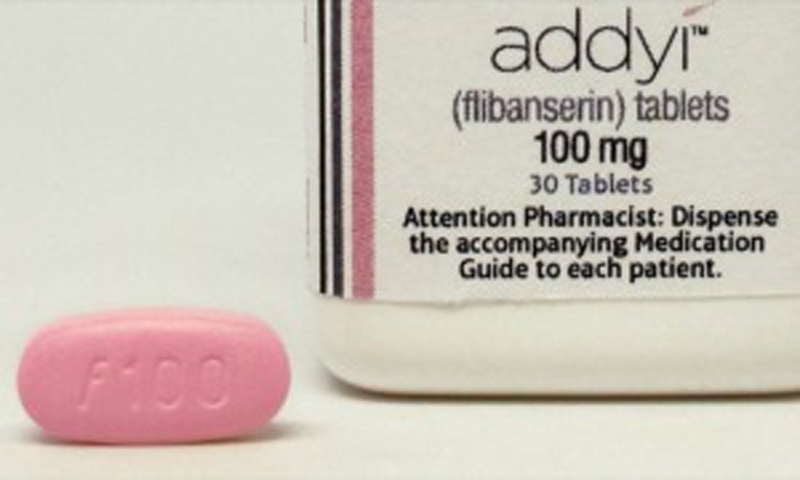 Article Name
All You Need To Know About Addyi, The Female Libido Pill
Author
Description
FDA has approved a new drug called Addyi, which is basically the female libido pill, aka, the little pink pill.