When you breakup with someone, you can't wait to put them behind you and forget them as soon as possible. It feels like if you had the power to erase certain parts of your memory, you'd go ahead and do it, just so that you don't have to feel the pain of heartbreak. However, nobody has that power – at least not yet anyway! Even the smallest of things – a song, an undeleted text message, a forgotten hairbrush, a wadded up t-shirt, a photograph from your vacation, a movie, a dialogue from your favorite TV show – all of these have the power to thrust you back in time where you become aware that you two are no longer together, that you broke up, that they're in your past and won't have anything to do with your future.
In such a case, why would you want to keep your ex's digital presence for you to scroll through when they cross your mind? Think I'm not making sense? Just you wait, till I tell you all about this new app called Shryne. It's … kinda creepy, actually.
Shryne app is a new entrant into the online dating world, which lets you create a digital/online scrapbook of all your memories. Granted that it's not just for your exes, but can be used to create scrapbooks of your relationships with your family and friends as well. But it's being marketed as an app that lets you store all of your digital memories in a virtual shoe box, where you can revisit your relationship in the form of a consolidated feed by scrolling through it. Creepy, much?
---
Suggested read: Cheek'd dating app wants to bridge missed connections
---
Claiming to store 'your entire relationship history in one place,' Shryne lets you preserve your memories with 'style' until you are 'ready to remember,' by syncing all of your memories related to that person from all your social channels in one place. Be they texts, emails, Google Hangout history, Facebook pictures, or Twitter messages, you can archive them in one place to look at a later date – if you want to, that is.
And if you're using Shryne to archive your interactions with your ex, specifically, then you can use the 'freeze' feature that hides all of your exchanges for a year, or until you're ready to deal with them. On its website, Shryne describes this feature as 'making break ups a little easier by locking down your chat history until you're ready to be reminded.'
It further explains,
"By synchronizing data from across the social media ecosystem, Shryne is redefining how you remember the ones you love."
Since you'll have to sync all of your social media accounts to make Shryne work, it'll obviously take a lot of time to set up. So you better buckle up if you want to give this a shot.
While there are several breakup apps that block your ex or deletes anything even remotely related to your ex so that you can forget all about them and move on, Shryne takes a different approach. Maybe it's for the superbly well-adjusted folks who can revisit their past relationships without any rancor. Well, that's not me.
Would you give Shryne a shot? Even if you don't want to archive memories of your ex, would you use it to store pictures of your friends and family? Tell us in the comments below!
Summary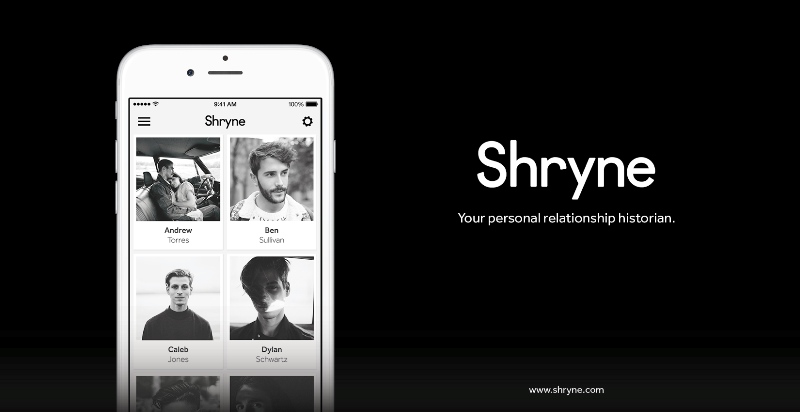 Article Name
Shryne App Lets You Create A Digital Scrapbook Of Your Ex's Memories
Author
Description
Shryne app is the latest entrant into the app world, but it helps you create a digital scrapbook of your memories associated with your ex. Take a look.