After many reported disastrous results of finding 'the one' on Tinder and its ilk, it's become clear that Tinder has turned into a hookup app. If you want to hookup with someone instantly, login to Tinder. That seems to be the unspoken conclusion most singles have come to after trying Tinder.
Clover dating app seems to be making a go at Tinder, by taking a swing at Tinder's few barriers. Clover needs a user to sign up using their Facebook accounts, from which the app pulls pictures and about me section, that become your profile pictures and short bio respectively. Based on location radius and the age you have keyed in, profiles of matches are available for you to swipe through. Below every picture, there is a pink heart to like another user, or a blue 'x' to pass them.
---
Suggested read: Dating app Whim lets you go on a date on a whim!
---
Unlike other dating apps where a 'like' is revealed only if it is mutual, Clover dating app reveals your likes to another user, even if they haven't liked you back. Everyone you like will see that you liked them and you will see everyone that likes you. This feature is a double-edged sword. Other dating apps like Tinder have tried to eliminate outright rejection from the equation by making it a mutual 'like.' But Clover has no such qualms.
And unlike on Tinder where once you swipe left, you can't undo that action, Clover dating app gives you leeway to change your mind after too. Clover lets you browse through every possible partner that is coughed up. You can go for the pink heart or the blue 'x,' if you feel strongly about a match. Or, you could leave them as is in your feed to come back later. This is a nifty feature that allows you to contemplate and then take action.
This is the reason why Clover shows you people that like you even if you don't like them initially. You can always go back and reconsider your choice. And if you accidentally passed on a great profile, you can also undo the action by shaking your phone – as simple as that!
Clover dating app came up with a new feature this past November called On-Demand Dating. On-Demand Dating promises a date in just two tabs. All users need to do is pick a time and location for the date, and Clover promises to find you a partner.
Clover CEO Isaac Riachyk promised,
"You'll be able to find a date as easy as it is to order a pizza or a cab."
Yikes! That should make you wary, in my opinion. As if no one ever had a bad experience with an Uber driver? What could you possibly need to worry about? Everything, if history of Uber is anything to go by! Clover lets you review your partner for the date, but what could you possibly know about his/her psychopathic and/or stalkerish tendencies!
Anyway, if you're going to take everything at face value, then this literature found on the site might help you make a decision:
Clover is simple to use and addictive. Our goal is to build a dating app that is fun, fast, straightforward, and can be used by everyone.
Why is Clover different?
1. Has a unique scrolling user experience. No pressure to make a decision quickly, no accidental swipes
2. Users can use it with or without GPS and can control who can see their location
3. Users can post unlimited photos to their profiles
4. See everybody that likes you nearby, no need to wait for a match
---
Suggested read: Mesh dating app filters out creeps and their sleazy messages
---
Since Clover dating app allows you to go about looking for a match or an instant date in a decidedly nonlinear manner, you can use it as you see fit. If you're the cautious type, you can take your time and browse through profiles, not making a hasty decision. And if you're the instant hookup type, then let the app find you a partner for a date and see how it goes. Take a leap of faith.
Clover definitely enables more casual encounters if you're inclined towards it. After all, 'Get Lucky,' is the app's tagline. What did you expect?!
Anyway you see it, Clover dating app has its uniqueness. You might wanna try it and see how it goes. Good luck, and happy dating!
Featured image source: Google, copyright-free image under Creative Commons License
Summary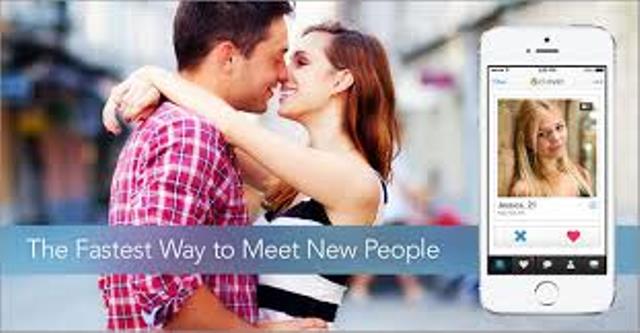 Article Name
Clover Dating App Introduces On-Demand Dating Feature
Author
Description
Clover dating app lets you go on a date on-demand with its newest feature. Read on to know more about it.