When it comes to dating apps, Tinder rules the roost with the lion's share of users worldwide. The USP of the app is that it lets you make a snap decision by either swiping left for 'nay' and right for 'yea,' while going through numerous profiles based on your location. It is akin to a night out at a bar where you make snap judgments based on one look at a person sitting and sipping their cocktail/whiskey. Only Tinder is better, in that you can involve your friends in your snap judgments – while the one of the left is egging you on to swipe right, the other on the right is ordering you to definitely swipe left.
Arrrrgghhh!
Well. The app is evolving, much to the dismay of several users. On Monday, two new features were added to the paid version – TinderPlus – of the popular dating app, while restricting one existing feature. Here's the scoop.
---
Suggested read: Ex-Tinder employees come out with new dating app, Bumble
---
Two new features
Rewind: which is exactly what it means – it is an undo feature, which lets a user undo their last swipe – right or left
Passport: a fancy name given to a new feature which lets a user change locations and browse potential matches in other cities, with the express intention of planning a romance while on the move
Limiting one existing feature
Many a time, Tinder has been likened to a game of either swiping left or right, while browsing through scores of potential matches based on your geographical location. Now, that will soon be limited. The app wants to limit how many likes a user can have at once. So, no more indiscriminate swiping right or left – a user has to make a careful decision. No snap judgments either.
It's all part and parcel of the app's new paid version, TinderPlus. So, if a user wants more number of likes and access to the aforementioned features, then they need to cough up the requisite subscription fees. And these fees are discriminatory too.
---
Suggested read: Courtem is an app which wants to bring back old-fashioned courting!
---
In the US, if a Tinder user is below the age of 30, they can have access to unlimited likes for just $9.99 a month. But, if a user has crossed the dreaded three-oh, they're in for a surprise – they need to shell out almost double, i.e., $19.99 a month!
Tinder's VP of corporate communications and branding had this to say of the disparate subscription fees:
"Lots of products offer differentiated price tiers by age, like Spotify does for students, for example. Tinder is no different; during our testing we've learned, not surprisingly, that younger users are just as excited about TinderPlus, but are more budget constrained, and need a lower price to pull the trigger."
---
Suggested read: Tired of Tinder? Try Hinge, a 'classier' version of Tinder!
---
The price disparity is even more stark in the UK, which has a different age limit – if a user is over 28, then they need to pay as much as £14.99 a month, while the under 28s pay just about £3.99 a month. And as for users in the developing countries, the subscription fees is fixed at $2.99 a month.
There you have it. If you want to have an unlimited likes a month, you need to upgrade to TinderPlus and avail both new features.
Summary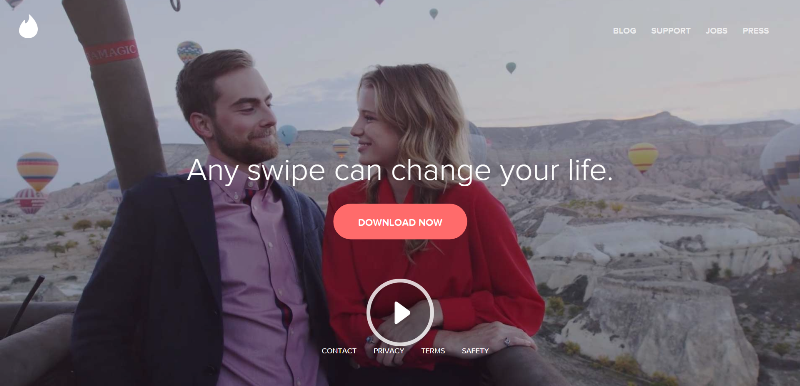 Article Name
Tinder updating its features with new ageist pricing policy
Author
Description
Dating app, Tinder, has added two new features to its paid version, TinderPlus. Here's all you need to know about these features and the subscription fees.