Mercury and Saturn have formed a conjunction that brings into purview the need for an answer or a solution. You may feel an immense need for solitude but shall also be driven by a strong desire for tangible results that shall require you to engage in important communication. You may also dwell on negative possibilities, but that isn't always a bad thing, as you may succeed in moderating your plans and action to achieve a favored outcome. You enjoy an enhanced potential for concentration and shall be able to direct your focus to result-oriented ideas.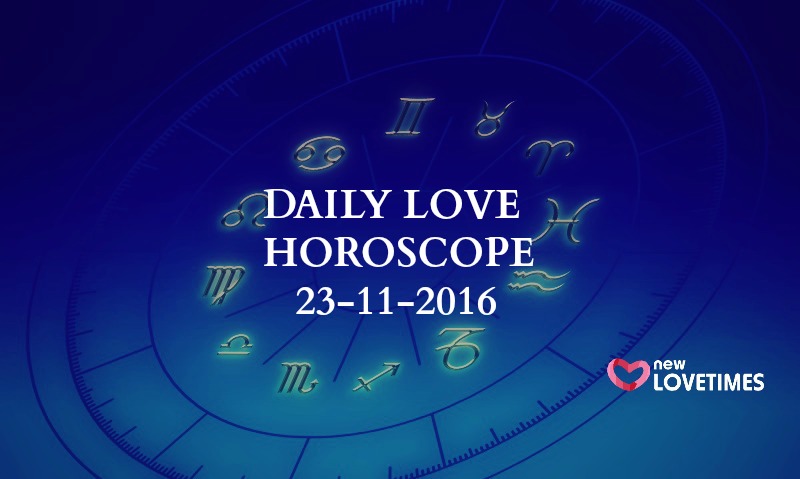 If you wish to harness the energy of the stars for achieving your goals, our daily love horoscope can veer you in the right direction:
---
Suggested read: This is how you will get over him, based on YOUR Zodiac sign
---
Aries horoscope
Love and relationships: It is time to take tough decisions, Aries. You might have to give up something you hold dear to gain in another realm of life- and the consequences shan't be as pleasant.
Health: Your health may suffer owing to frequent and rapid fluctuations in energy. Try to keep your energy tank full, at all times.
Work: If you have been holding on to far-out fantasies in the work place, a dose of reality is essential now. You need to focus your energies on priorities at the moment.
Money: Spending judiciously is our only word of caution for you.
Favorable color: Maroon
Taurus horoscope
Love and relationships: Renewing your commitment to each other may be necessary to overcome the insecurities that you have been grappling with, of late.
Health: It is a good time to cut down on excesses- and focus on getting that balanced nutrition chart ready.
Work: You are feeling especially confident in your ability to think straight and make tough decisions- so you may turn a corner and switch direction in career. You may feel unsupported in your decision but you know what makes the most sense for you.
Money: There may be cause to worry on the financial front but you have everything you need to take steps to improve the situation.
Favorable color: Emerald
Gemini horoscope
Love and relationships: Your partner may want to have a serious discussion about the relationship today. It may involve the stage you are at and where you are headed.
Health: Stress figures strongly during the day but you may feel inclined to unwind in the latter half of the evening.
Work: You feel somber but you are well equipped to take practical decisions. When confronted with a reality, you will realize that you are placed well as opposed to holding on to some unviable, unrealistic dream.
Money: Some criticism may help you make improved decisions pertaining to money.
Favorable color: Indigo
Cancer horoscope
Love and relationships: A commitment made now shall be for keeps. If you are ready to take the leap, the time to act is now.
Health: You may want to take special care of your back- as it may give you cause to worry. Pay attention to your postures.
Work: Co-workers can give you a difficult time but facing the rigors head-on and taking criticism in your stride may help egg you on to strengthen your position by notching up your output.
Money: Financial problems are going to crop up- and it is your call whether you wish to let them bog you down or roll up your sleeves and fix them.
Favorable color: Aqua
Leo horoscope
Love and relationships: This is a time for clarity in intention and thought. Love exudes a heavy energy and you can either make or break commitments. Either way, contemplation is in the air and you shall have to make a decision.
Health: It is a good time to make a resolution or commitment to a sensible diet and health program.
Work: You shall bump into constructive solutions to challenging problems but also find the time to enjoy your work and improve upon it.
Money: You need to stick to the voice of intuition when straddling money matters.
Favorable color: Violet
---
Suggested read: Here's what your soul mate will be like, based on your Zodiac
---
Virgo horoscope
Love and relationships: You shall be honing in your priorities as you feel more responsible for familial matters. You may see eye to eye with your partner on an important matter and strengthen your bond.
Health: Health remains optimal and it is necessary to amp up the water intake.
Work: You may have to face the music at work today- as you have failed to tackle problem areas in a project.
Money: Getting your facts straight can help you make better, stronger financial decisions.
Favorable color: Orange
Libra horoscope
Love and relationships: Your partner fails to understand your viewpoint on an important issue and hence, you may appear to be a tad heavy-handed with her. You may want to tap into a little kindness.
Health: A throat infection is likely- so visit the doctor and get it thoroughly checked.
Work: If you have long eyed a project or deal, firming or clinching it is on the cards today. You feel immensely charged to take your projects head-on and any distractions may prove to be twice as annoying.
Money: It is a good time to pour your energy into sound investment plans for the long term.
Favorable color: White
Scorpio horoscope
Love and relationships: A dash of realism shall help you counter problems better than an idealistic or pessimistic approach.
Health: Avoid anger and frustration as it can prove disastrous for your blood pressure.
Work: You may be torn between a call in ethical duty and one that benefits you immensely. Think twice before making any decision.
Money: A critical look at finances can help lend a sense of security. Look out for your own interests before thinking of others.
Favorable color: Golden
Sagittarius horoscope
Love and relationships: It may prove to be a wise decision to take a closer, critical look at relationships to improve that which needs improvement and eliminate that which creates a rift. But remember to not be too stern or uptight as support may not be forthcoming if you act cold and detached.
Health: You may want to slash down the calories by avoiding unhealthy food today.
Work: You tend to have an air of authority and are likely to gain the respect of coworkers. But err on the side of caution by not acting superior.
Money: Reason tends to reign supreme when it comes to money, and it shan't lead you astray.
Favorable color: Sapphire
Capricorn horoscope
Love and relationships: Unresolved matters from the past may resurface demanding a resolution. You are called upon to make decisions and while silence may be your best bet, avoiding long-standing problems can make your partner see things in absolute terms, sans compassion and understanding.
Health: You are likely to feel bogged down by the pressures of life today. Stop and pause to load up on juice and other healthy drinks.
Work: Self-honesty rules the professional realm as well- opt for practical decisions rooted in a raw, unrestrained assessment of your choices.
Money: It is best to leave financial plans undisturbed as you are not in the state to take sound financial decisions.
Favorable color: Ochre
Aquarius horoscope
Love and relationships: This is an ideal time to strengthen relationships by having discussions about the future. Pay attention to hopes, expectations and dreams and put together plans for the long-term.
Health: Now might be a good idea to take on high-intensity workouts, so as to tone your body.
Work: The process of arriving at decisions at work can be challenging but once made, they shall prove to be highly rewarding. You are looking at long-term plans with attention to detail and a consideration of your real possibilities.
Money: You are focused on long term, tangible benefits and hence, are looking for a viable investment option.
Favorable color: Grey
---
Suggested read: This is your perfect date, based on your Zodiac sign
---
Pisces horoscope   
Love and relationships: You may want to devote some time to your loved ones as they feel left out.
Health: Health needs attention today as any lapses may invite sickness.
Work: You shall learn to play challenges and obstacles to your advantage and shall find the drive to improve things, where they need to be improved. Criticism can be hard to deal with, but you shall find value in it once the sting has ebbed.
Money: Correct old mistakes and plan a judicious use of money.
Favorable color: Brown
Sign up to our newsletter to receive your daily love horoscope in your inbox. It comes enveloped in loads of love!
Summary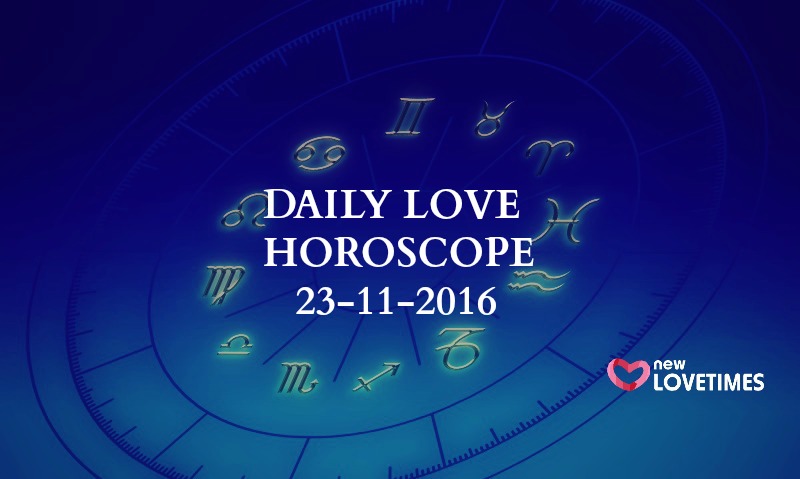 Article Name
Daily Love Horoscope For 23rd November, 2016
Author
Description
Here's your daily love horoscope for today. Check it out to see what the stars, the planets & the universe have conspired for you!