As we all know, the wheels of justice in our country move in a jerky stop-motion fashion. And most common people don't bother knocking on the doors of our judicial system, for they are aware of the fact that by the time 'justice' is served, they are well on their way to the heavenly abode!
But the inefficiency of the justice system or the fact that a rape victim is further blamed, shamed, and victimized for no fault of theirs, isn't a reason to take the law into one's own hands. Apparently, that is what has happened in Delhi, this past Friday, October 31st.
Two months ago, a 14-year-old girl was allegedly raped by a 45-year-old married man, when she was alone at her home. The alleged attacker apparently threatened the girl not to say anything to anybody, and that if she did, there would be dire consequences. And the father found out to his shock that his daughter was pregnant when the doctors informed him of the fact.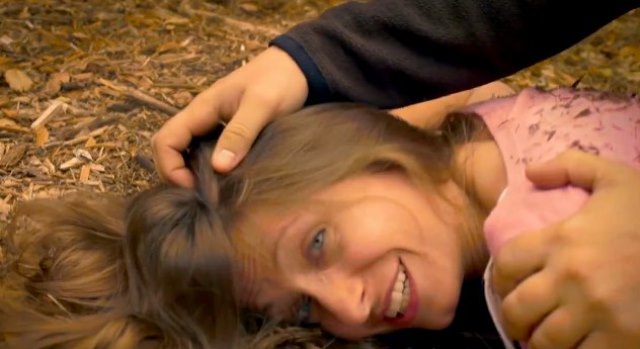 Deciding to take matters into his own hands, the father did not lodge a police complaint against the alleged rapist. Another reason given for his act of vigilantism is that he wanted to protect his daughter's honor, and didn't want her to be blamed for the incident by neighbors and relatives. Instead, he invited the alleged rapist to dinner at his house in Northeast Delhi's Khajuri Khas under the ruse of discussing some issue, and tortured him to death. Following dinner, the father overpowered the alleged attacker, tied him to a chair, burned his genitals with a pair of tongs before strangling him to death.
After the incident, the father turned himself in to the police, and gave a detailed account of how he tortured and killed his daughter's alleged rapist. He said: "I burned his genitals once, he screamed. I did it again, he shuddered. When I did it the third time … he did not move. He was dead … I did not want to kill him."
A spokesperson for the police said, "Based on his statement, we sent a team to the spot and recovered the body. It has been sent for a post-mortem examination and his family has been informed. A case of murder has been registered and the 36-year-old man was arrested."
The police also said that the father had been planning to kill the alleged attacker ever since he found out about his daughter's alleged rape. He further confessed to the police that he was furious whenever he saw the man happy with his family, while his own daughter suffered due to his heinous attack on her.
Whatever be the mode of 'justice' that is served to the rapist, it is the rape survivor who has to live with the incident for the rest of her life. Whether she 'asked for it,' or she cast a 'come hither look' at her assailant, or she was 'dressed like a slut,' there is no excuse in this whole wide world, to take advantage of a woman, when she says NO. No means NO; it doesn't mean 'maybe,' nor does it mean 'I'm giving you permission to come after me just because I'm not clad from head to toe in a saree.' When will men learn to respect women just because? When will they learn to treat them as equals? When will they stop victimizing someone who is relatively weaker in physical strength than them? When will they learn that NO means NO?