The heartbreaking news of atrocities inflicted on a woman by 5 men has been doing the rounds on digital media platforms for the past few hours. Sometimes, the barbaric nature of certain acts of violence still manage to break through our daily-news-hardened shells and shake us out of our stupor. The sad part is that the degree of violence and the vulnerability of the victim have to be constantly upped in order for it to touch our desensitized souls once again – we only seem to notice when something worse than what has happened in the past occurs.
The unbelievably horrendous act against the little girl in Haryana has the inhuman repressed Indian male on display again. 3 years ago, a 17-year-old girl in Bhiwani, Haryana, was allegedly raped by a group of men. She, along with her family, filed for legal action against the accused. While the wheels of Indian justice ground ahead at snail's pace, the family moved away to Rohtak to avoid ostracization and to hopefully have a fresh start. As courageous as this step was, in the end, it proved to be woefully inadequate. This lady, now all of 20, was waiting outside her college five days ago when a gang of five abducted, drugged, gangraped, and left her unconscious body for passersby to find. And the kicker? 2 of the 5 were part of the group that committed the crime the first time around and who were out on bail.
So why did she deserve such punishment, you ask? For one, she was born in a Dalit family, and so was fair game for the civilized, wealthy, entitled 'upper caste' men. Secondly, she dared not to accept the 'fair' out of court settlement that the men offered her out of the 'generosity' of their hearts.
---
Suggested read: Why the Stanford rape judgment is an insult to ALL women
---
There are two very intertwined issues here. One, as men, they felt that it was well within their rights to 'teach a lesson' to an errant woman. And two, as men from a supposedly upper caste, they felt that they had nothing to fear in violating the soul of a Dalit. Make no mistake, this little girl would not be considered fit for any kind of a relationship or god forbid, marriage. But it was par for course for her to be used as a 'body' for their release.
Put yourself in her shoes for a moment. Irrespective of whether you want to label her a victim or a survivor as the latest trend may be, her right to independence, ownership of herself, a sense of control over a single day, let alone the rest of her life, was violated repeatedly. Imagine the mental anguish and the sheer physical trauma she has endured. Think of the demons that visit her at night. Feel the momentary sheer terror she might feel the next time she hears a few men talking outside her home. Experience her views on other men around her and a shot at a loving relationship, maybe marriage, maybe childbirth, all of which require a person to let down their guard and trust another person.
I have always believed in the abolishment of capital punishment. I have also believed that an eye for an eye leaves the world blind. That the ONLY way forward is to forgive and reform. But, time and again, this faith is tested and such incidents threaten to uproot these beliefs built over decades.
I wonder, if fleetingly, wouldn't it be fair for these men to be violated against their wishes? To be subdued and subjected to heinous acts? To be made to feel completely and utterly inadequate to defend themselves?
Featured image source: Google, copyright-free image under Creative Commons License
Summary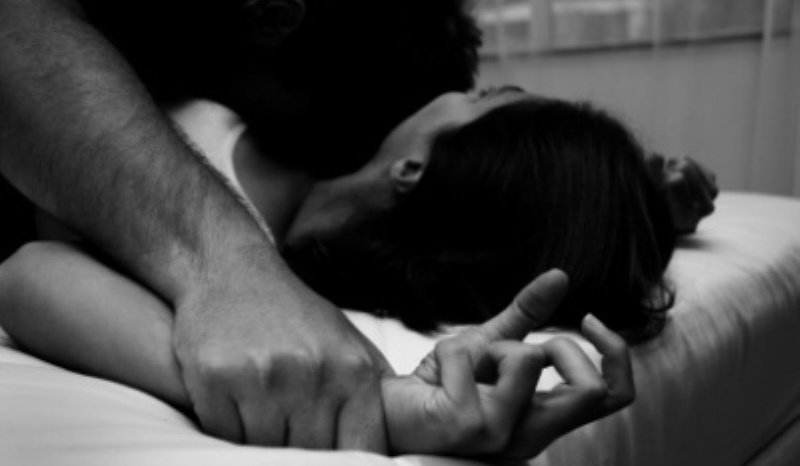 Article Name
Haryana Gangrape Victim, 20, Raped Again By Same Perpetrators
Author
Description
A Haryana gangrape victim has been raped again by the same deviant men who raped her three years ago. What was her crime? That she was a woman or that she was a Dalit?