If you look at mythology and other ancient texts of our country, women were revered and put on a pedestal. Even now, we refer to our country, its rivers, and the land in the female sense, proud of belonging to the Motherland. Despite these gestures of revering the female form and women, in general, India has seen an alarming trend of sexual assault and sexual violence against them in the past several years. Not a week goes by without having to read about a woman being assaulted in a public place, a girl of mere 6 years of age being molested, an old woman of almost 80+ years being gangraped by a bunch of twenty-somethings.
What has become of our ideals of respecting and acknowledging women as individuals with their own identities and lives to lead – however they choose? Are they any less human for not having born with a certain reproductive organ? Does the presence of the said organ make men any more human than women? Why has our country been stuck in this rut where men insist on dictating to a woman about what she should wear, what she should do, when she should go home, and with whom she is to associate? And they have the gall to blame the woman of 'provoking the rape'!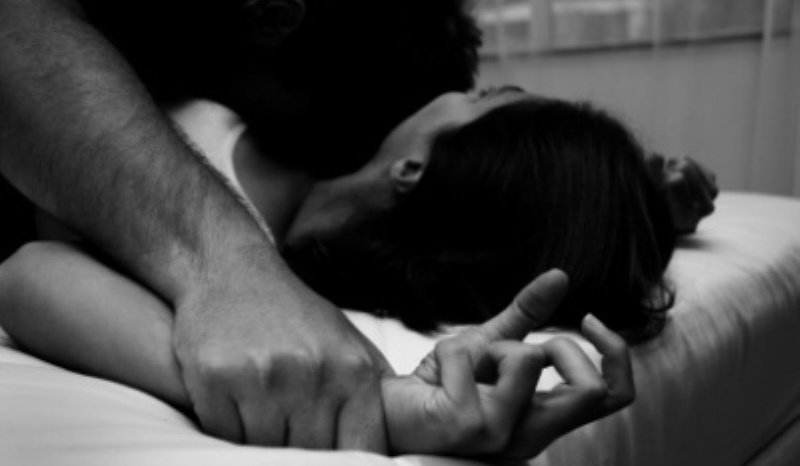 No woman 'provokes' a rape! It is the ultimate weapon a man wields against a woman – violating her – physically and emotionally, victimizing her, stripping her of her identity, mentally scarring her for life, belittling her, without her consent.
What kind of punishment is suitable for such a filthy animal? Castration? Stoning to death? Capital punishment? Or a swift and efficient mob lynching?
The latter is exactly what has happened in Dimapur, Nagaland.
A student from a local women's college was allegedly raped multiple times by a 35-year-old used car trader in Dimapur on February 24th. A day later, the police arrested the accused following the victim's complaint.
Image source: AFP/Getty images
Yesterday, a mass protest rally was held in Dimapur against the rape. But following the rally, angry students and people forced their way past two gates of the district jail and managed to drag out the accused. They were even successful in overpowering the security at the prison.
After dragging him out of the jail, the angry mob stripped him naked and beat him to death in front of a jeering crowd. According to local media reports, he died while being dragged through the streets even as people beat and pelted him with stones.
Image source: AFP/Getty images
Despite officers using batons and opening fire, the police were unable to hold back the mob. Several people along with many officers were hurt when they too were pelted with stones. The police later removed the accused man's body.
"The situation is very tense," said the town superintendent of police, Meren Jamir. "We are trying our very best to restore order."
On the one side, this mob lynching happens, without even bothering to confirm the allegation of rape against him – swift and efficient. And on the other, there is Mukesh Singh, one of the accused in the December 2012 Nirbhaya rape incident in the capital, who is mouthing off about the brave girl who fought against her vicious attackers.
On that fateful night in December 2012, Nirbhaya, a physiotherapy student, and a male friend were picked up by a private bus, on board which were Mukesh Singh, 23, the driver, his brother Ram, gym instructor Vinay Sharma, 20, bus cleaner Akshay Thakur, 28, fruit-seller Pawan Gupta, 19, and an unnamed teenager. The attackers beat her friend and took turns raping the woman, even going as far as shoving a metal rod into her privates. The brave woman succumbed to severe internal injuries sustained to her abdomen, genitals, and intestines, a fortnight later.
All the accused were sentenced to death for the attack in 2013, but for two of them. One, Ram Singh, Mukesh's brother, was found hanging in his cell in March 2013. Another of the accused, a 17-year-old, who was said to be the most vicious of all of Nirbhaya's attackers, was tried as a juvenile and sentenced to a mere three years in a correctional facility.
As is common knowledge, a documentary made by award-winning Briton Leslee Udwin on the Nirbhaya rape case, has been banned by the Government of India. In the documentary, one of the accused, Mukesh Singh, airs his opinions on the incident that occurred on that fateful night.
Image source: Youtube
"When being raped, she shouldn't fight back. She should just be silent and allow the rape," said Mukesh. "Then they'd have dropped her off after 'doing her'."
Throughout the trial, Mukesh maintained that he was behind the wheel the entire time, and that the others took turns to rape and violate the young woman. In the interview in the documentary, he promptly placed the blame on the victim for the actions of the men who raped her, going so far as to saying that women are more responsible for rape than men.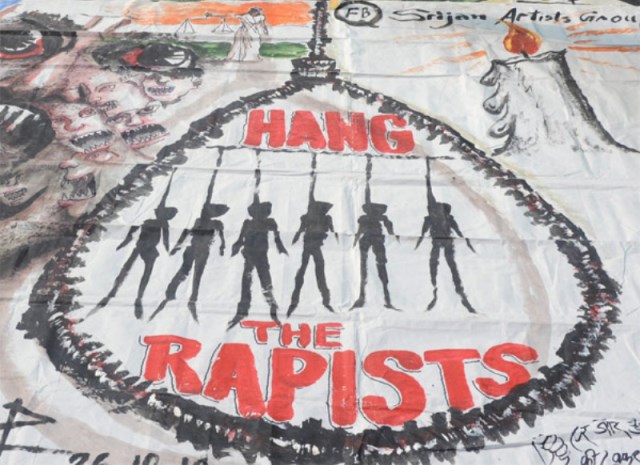 Image source: Google, copyright-free image under Creative Commons License
"You can't clap with one hand – it takes two hands."
Enlightening the world about his views on the entire female population, he went on and said,
"A decent girl won't roam around at 9 o'clock at night. A girl is far more responsible for rape than a boy. Boy and girl are not equal." Further, he said, "Housework and housekeeping is for girl, not roaming in discos and bars at night doing wrong things, wearing wrong clothes. About 20% of girls are good."
Going a step further, he also made a sweeping claim that his execution will imperil the girls all the more in India.
"The death penalty will make things even more dangerous for girls. Now when they rape, they won't leave the girl like we did. They will kill her," he said. "Before, they would rape and say, 'Leave her, she won't tell anyone.' Now when they rape, especially the criminal types, they will just kill the girl."
My God! The gall of the man who took away an innocent woman's life in the most heinous of ways! No remorse, no repentance at having played a hand in snuffing out a budding life!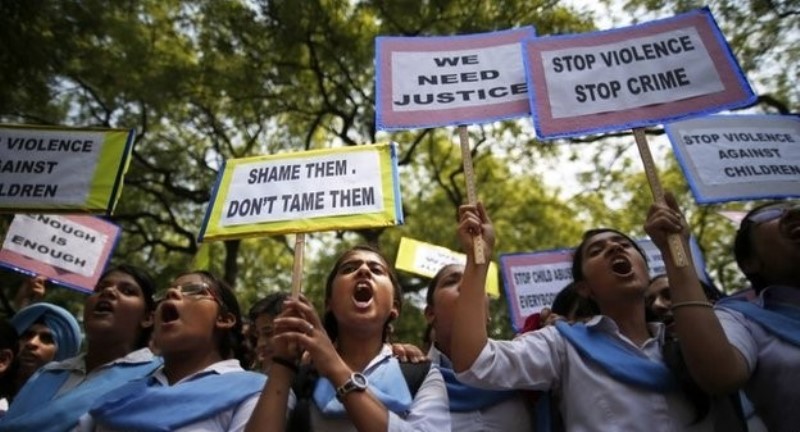 Image source: Google, copyright-free image under Creative Commons License
In the first incident, the mob took the law into their own hands and delivered what they thought was justice, in a swift manner. And in the Nirbhaya rape case, justice prevailed due to the efficiency of the judiciary. But, which one is right? Do we even have the authority to judge them?
The man in Nagaland was an alleged rapist, who was yet to go through the legal process. On the other hand, Mukesh Singh, having willingly participated in the rape, has not an iota of repentance for his actions. Instead, he's placing the blame for his and his fellow attackers' actions solely on the woman, the victim.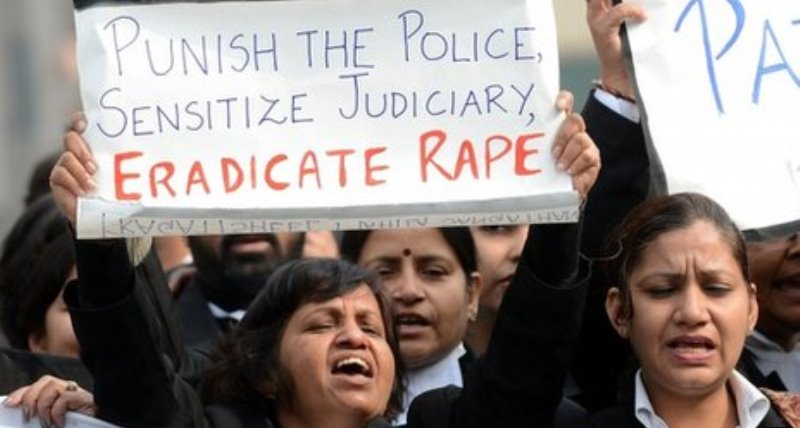 Image source: Google, copyright-free image under Creative Commons License
Blaming the victim of a rape/molestation/harassment complaint is the main reason why women usually don't come forward. And this is not just one man, one accused, one rapist airing his views on women and their roles, in general. Many men in our country still harbor such antiquated and archaic views about women. They see a woman as nothing more than a possession, belonging to the 'man of the house,' to do with as he sees fit – whether it's forcing himself on her, or his will on her, or controlling every aspect of her life, down to the most tiniest of details, he is the 'boss.' This prevalent patriarchal mindset needs a thorough cleansing, and a social revolution needs to take place to make men realize that women are as much human beings and individuals as they are, deserving of respect and love and freedom, if not more.
This rape culture can only be culled once men learn and accept that women are their equals. Let's hope that that day becomes a reality in our lifetimes.
Story update on March 9th, 2015
Following the lynching of the rape accused in Dimapur, Nagaland, 18 persons have been arrested in connection with the gruesome incident. The police have identified the person as Dimapur-based businessman Sayed Sarif Khan, and the victim as the 20-year-old student, who was also his Naga wife's cousin sister.
While some people have played the angle that Khan was an illegal Bangladeshi immigrant, police are investigating contrary claims that he hails from Assam, from a family of military men. One report suggests that he hailed from Karimganj in Assam, and that he was framed for the rape for refusing to pay illegal taxes. Some of his family members have come forward saying that his father was an ex-serviceman and his brother is a serving Army Major.
Meanwhile, medical examination conducted on the 20-year-old woman has confirmed that rape did occur. Nagaland Police's Dimapur Range IGP Wabang Jamir said,
"The medical examination conducted on the victim confirms prima facie that she was raped. Some injuries have been found on her hand and doctors have sent samples to forensic lab for tests. The investigating officer has also sent her undergarments for forensic tests. She has told the doctor that she was raped twice."
Even four days after the horrific lynching of the rape accused, the situation is tense in Dimapur. The state government has moved in 13 companies of the Assam Rifles to Dimapur, and all access to social media, SMS, and mobile Internet services have been blocked for 48 hours in a bid to check misuse of the same.
While T R Zeliang, Chief Minister of Nagaland, asked politicians not to politicize the incident, Home Minister Y Patton said that rumors were being spread by miscreants that a mosque in Dimapur was vandalized and damaged. Calling the rumors baseless and reprehensible, he asked the people not to believe in such lies.
Speaking out about the conspiracy behind Khan's lynching, the IGP said,
"Initially it was the student community, who became agitated against the alleged rape but at some point miscreants took over and the whole incident took the ugly turn. We are yet to verify to which group or groups the arrested persons belong."
Further, the IGP added the they are working with the civil administration in building confidence among the non-Naga population in Dimapur.
"There is no apprehension raised by them and there is no exodus of any non-Naga people from Dimapur," he said.
Summary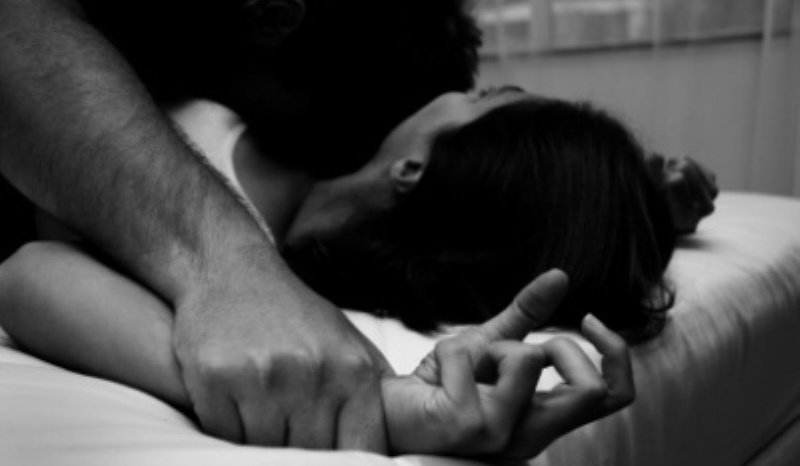 Article Name
Alleged rapist stripped and beaten to death
Author
Description
WARNING: Graphic images. Amidst Nirbhaya rape case documentary controversy, an alleged rapist was dragged out of prison and beaten to death in Nagaland.