High school can be pretty scary, especially if you are not prepared for the changes that are about to force themselves into your life. No wonder I have always thought of the word "No" as rather useless because nobody, not even your own life, cares about your consent (or the lack of it, in most cases), to changes. I remember the day of admissions so clearly as if it happened just last week, and can go on and on about it and probably even will! I can recollect the day in great detail, particularly because, that was the day I met you.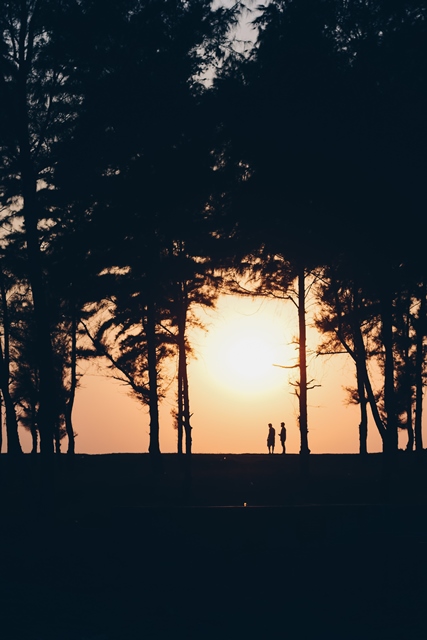 Image source: Kevin Christian  
So here I was, as ready as George the VI, to take on these new responsibilities or rather submit to them, because really, what choice do we children have!? While averting the situation is not an option, what makes it worse is that we need to act all in control of our lives; we need to know what stream, which subjects, and why. We need to figure it all out, though more than often, a few years down the line, we will not even touch these subjects with a bargepole!
---
Suggested read: When Love Leaves: To The Men I Loved And Lost…
---
Marching toward my new school, I thought about the stream I had chosen, but from my home to the school, roughly a 25-minute walk, I changed my decision 9 times. There are people who know exactly what they want from life; what subjects to choose for high school, where to go for college, who to marry, how many children to have, where to get buried and so on. And here I was, staring at God, unable to even conjure up a prayer, because I had no clue what I wanted. I said "Thank You" to Him instead, and kept walking.
When I finally reached school, and headed straight to the office, I saw three distinct lines, one of which had just two people. Ditching all the contemplations and intense analyses of the previous night, I stood in the shortest line. Ah, that wasn't particularly hard! As soon as I filled my form and was stepping away from the line, you tapped me on my shoulder. "Hey! Can I borrow your pen?" I turned around to look at you, and there you were, straight out of a nightmare. Hair uncombed, eyes still dreaming, and what the hell was wrong with your hands; they were the size of Thumbelina's teacups! I smiled at you not to be nice exactly, but to hide my shock. The only thing we were expected to carry that day apart from the weight of our existence of course, was a pen, and you forgot that! I gave you my pen quickly as the person at the counter started making irate noises. I saw you fill your form, couldn't understand a word you wrote in there, and when you turned to return the pen, I immediately regretted my decision, not of joining this line, but of what I was about to do next. I took the pen from you, and forwarded a hand, thus sealing what was to be a friendship that would affect the both of us and our lives.
…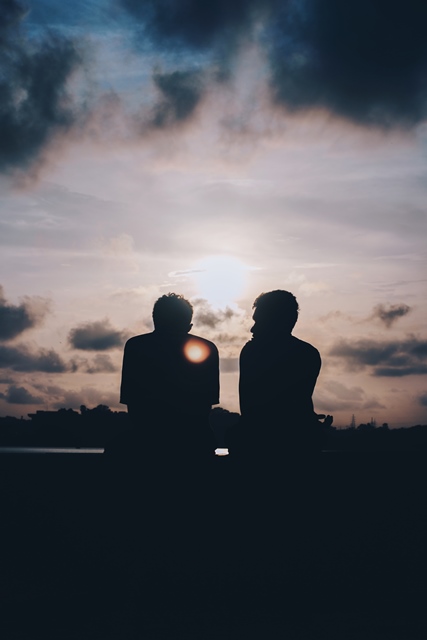 Image source: Kevin Christian
A room full of people and pin drop silence; that usually happens in two situations: at a funeral or in an examination hall, and for a student, those two things aren't really different. I am busy filling my sheets with a story that was actually written by John Green, but putting my bets on the fact that my evaluator may not know Green, I show plagiarism a big fat middle finger and continue to bleed into the sheet. I see you staring at me from a distance, and I identify that look. After thinking for a few minutes, I decide to pass you my other paper filled with enough ammunition to see you through this war. Why do I decide to do that? Well, if I had let you fail, we wouldn't be in the same class next year, and my life would be miserable.
…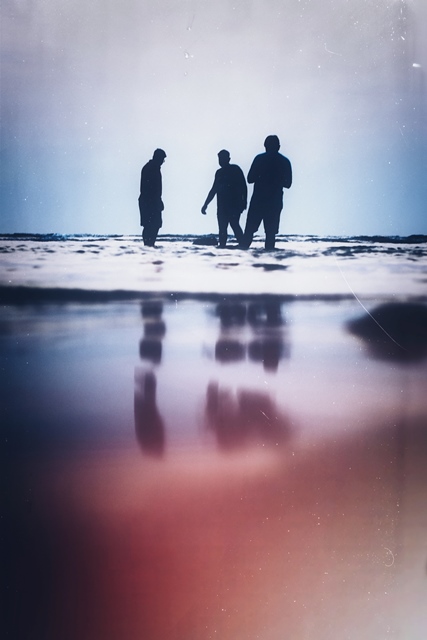 Image source: Kevin Christian
It's my birthday week, and my parents are out of town. It's been a particularly hard year for me since I lost my grandmother. I am alone at home, pretending to watch a movie when the phone rings. It's you on the other side. You sound panicky. You are sobbing through your words making it impossible for me to make sense of anything that you say. You end by saying, "come home quick—k-k-kly," and I rush. I cycle to your place, which is about 15 minutes from mine. The entire 1097 paddles, I think of all the things that could have gone wrong with your parents, your grandparents, your pets, and you. I toss the cycle on the road and run into your house. Strangely, the door is open. I think you've been robbed. I tiptoe into the sitting room, and there you are and 50 other people, screaming the birthday song. I slap you hard, and then hug you tight. While cutting the cake, I realize that you forgot my birthday was one week away. I decide to forgive you.
---
Suggested read: If We Are 'Just Friends,' Do NOT Make Me Hope For More
---
…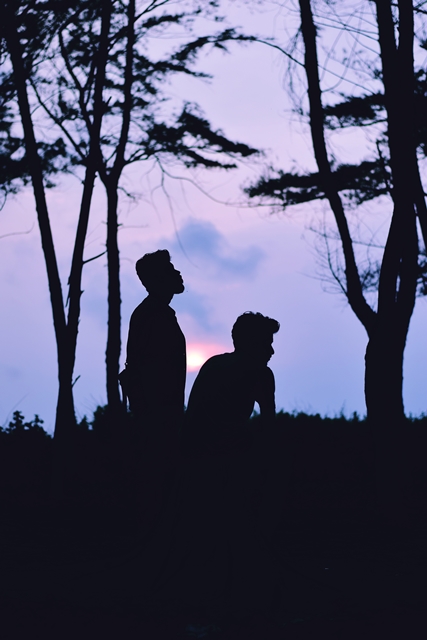 Image source: Kevin Christian
We are playing a silly game. It's the last period and the teacher is absent. We decide to be on different teams, because according to our friends, we are invincible. This is the first time we are facing each other. The game starts off well. You win a point. I win the second. Suddenly, 30 minutes are gone, and we are on a tie-breaker. I guess the correct answer and am about to shout out loud when you declare that the answer is wrong. You say we should Google it, and we do. Yes, I am correct, I say, as I shove the phone in your face. You tell me that Google isn't always right. All of us laugh at that, but when I look at you, I realize you are serious. I ask you to be sporting in your defeat. You smirk and say that I should advise myself, because I am the one who lost. I look at you in the eye and say the words that I will regret, "Why can't you accept I am better than you?" Everyone goes quiet. Suddenly, our fight is not about the game at all.
You tell me how I ignore you when I am with my "intelligent" friends; I tell you how our conversations are always about you; you tell me how you cannot depend on me anymore; I tell you how you need to stop being broken all the time to get people to like you; you tell me how you have been there for me when no one was, how no one loves me because I am selfish, and that I deserve to be alone; I walk away, the last of your words as thin as a whisper, turning into blades that cut through whatever it was that held us together.
…
Have you ever realized that the friend we love the most, we also secretly hate? Why hate? This friend is the closest to you, and when you love them, you, unknowingly, place them on a pedestal, one slightly lower than where you keep yourself. We forget that they are humans too who have a life of their own, dreams of their own; we forget that in their story, they are the protagonist, and they forget the same about us.
Now, whether a friend stays in your life or leaves, depends completely on whether the love part wins or the hate endures. I guess I crowned hate the king in our case, and so did you.
---
Suggested read: Will Seaton Proposes To Girlfriend's Sister To Be His Best Friend Forever
---
…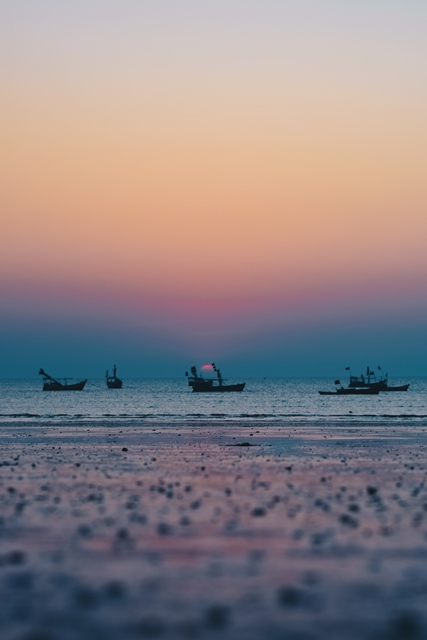 Image source: Kevin Christian
Today, as I write this, I have no clue where you are, what you've become. I don't know if you managed to persuade Matthew Perry to marry you in secret. I don't know if you had a daughter like you always wanted. If you did, I hope you didn't name her after me coz that would be so lame! I just want you to know that even now when I read something funny, yours is the first face that comes to my mind. You trying to cover your face with those teacup-sized hands of yours; you staring at me during class from across the room because our teachers couldn't see us together (something we both were glad about when we stopped talking). And though I miss you, I also know in my heart that we've grown apart. Today, if we met as strangers, I think we wouldn't be friends. I know that if today, I was standing in a Starbucks line and you tapped me on my shoulder to ask me which cronut to go for, I would tell you my preference, shake your hand and walk away. If someone introduced us at a party, you would crack a few jokes, and I would laugh at them, because I know you would still be funny. We would clink our glasses and we would walk away. That's how life is; the right people walk into your life at the right time, and leave at the right time too.
Thank you for being that right person.
Featured image source: Kevin Christian
Summary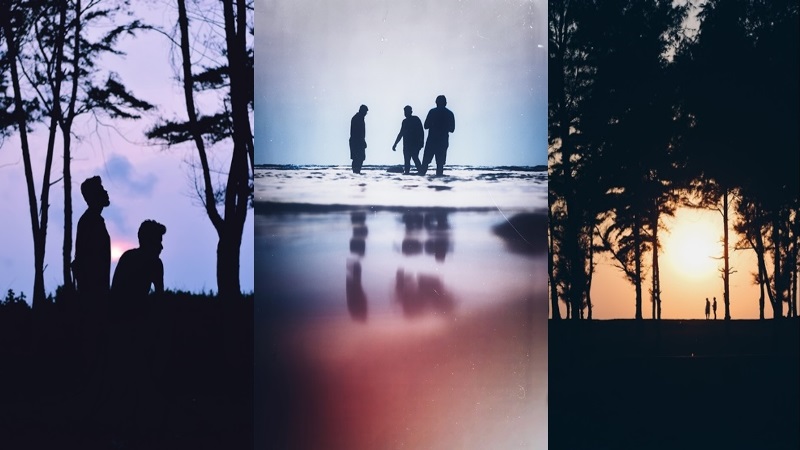 Article Name
Friends Walk Away, But They're Never Really Gone...
Author
Description
If you also lost a friend who was the closest to you, do not walk away from this story. It's my story and may be yours too. :)