How amazing it is to know that the person you love realizes what the people dearest to you, mean to you. Will Seaton, not only understood what Hannah meant to his girlfriend Ashley, but also made her his number one priority. Not just that, when Will proposed to Ashley, he included her sister, Hannah who has Down's syndrome, in his proposal.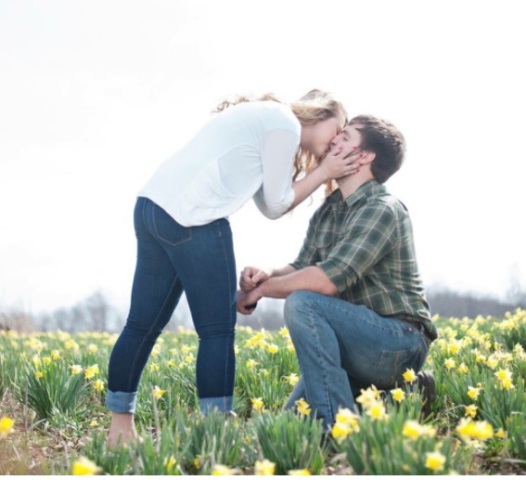 Image source: Instagram 
This story has warmed the hearts of millions around the globe after Ashley spoke to Fox 5 about what Will had done. Ashley Schaus and Hannah are extremely close. When Ashley and Will started dating in 2010, at the onset only, she told him that her sister, Hannah, who is 15 years old, 7 years younger than Ashley, is part of the deal.
---
Suggested read: Indiana Man Surprises Girlfriend With Roller Coaster Marriage Proposal
---
Last year, Will Seaton popped the big question. He went down on one knee to ask Ashley if she will marry him. He again went one on one knee but this time he 'proposed' to Hannah. He asked her, if she would like to be his best friend for life.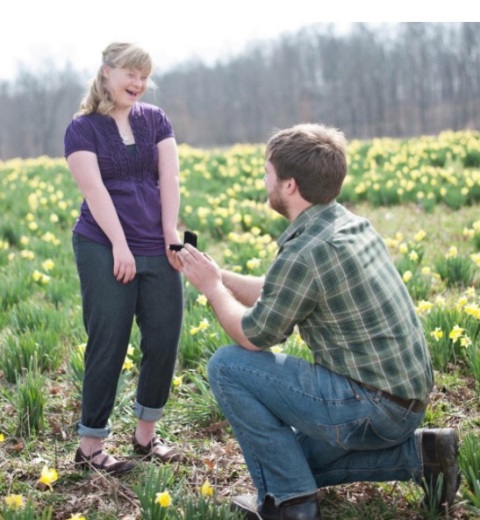 Image source: Instagram 
Talking about the proposal, Ashley told TheKnot.com,
"On a beautiful day in March of 2016, Will proposed to not only me, but Hannah as well. Hannah has always been a huge part of our life.

From day one, I made it clear that Hannah and I were a package deal. With her having Down syndrome I always felt the need to protect her. Will not only accepted Hannah, but loved her unconditionally the same way I did.

He cares for her, protects her, makes her laugh, & everything in between. I could not ask for a better Husband to be, to not only love me, but to love us. Will asked Hannah to be his best friend forever & me to be his wife. By far the best day of my life."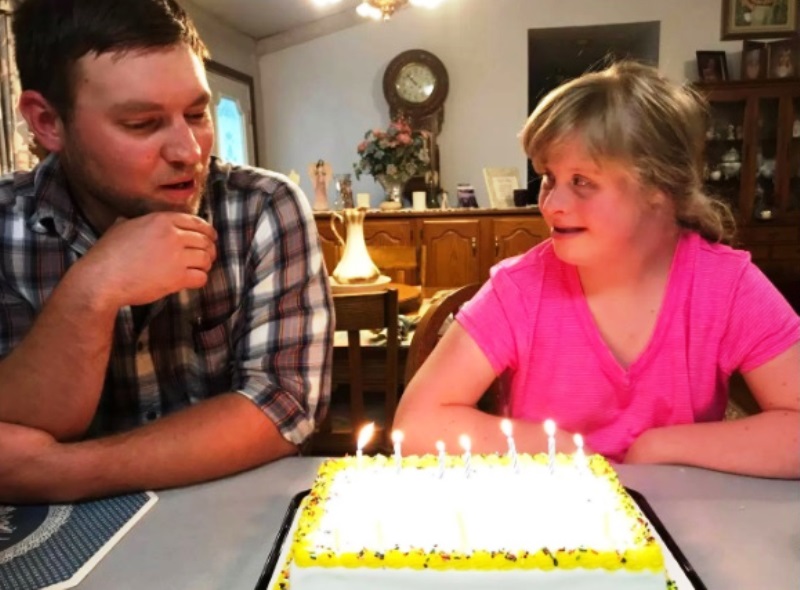 Image source: WGN9
Will first met Ashley at a car show in Spencer County, Indiana. When they went out on dates, they invited Hannah too.  Ashley told ABC that over the years the three of them became best friends.
Last summer, when the couple started talking about taking the plunge and getting married, they knew they needed to include Hannah some way. Ashley told WFIE, which is a local station,
"We had talked about getting an engagement ring for Hannah. Just as a friendship, you know. Best friends forever. He would always be there to protect and love her."
Hannah told ABC News,
"He takes me fishing and makes funny jokes. He makes me laugh and takes care of me."
Ashley said,
"When we first met, I told Will that my sister Hannah – who has special needs – and I were a package deal. Seven years later, Will became the best thing that's ever happened to the both of us. So this year, for our yearly family photoshoot in a field of gorgeous Spring flowers, I suggested that Hannah and Will take a few photos on their own. He replied with, "well that works perfectly because I actually have a surprise for her"…. Before we knew it, Will got down one knee, using my grandmother's ring, and asked Hannah if she'd be his best friend forever…."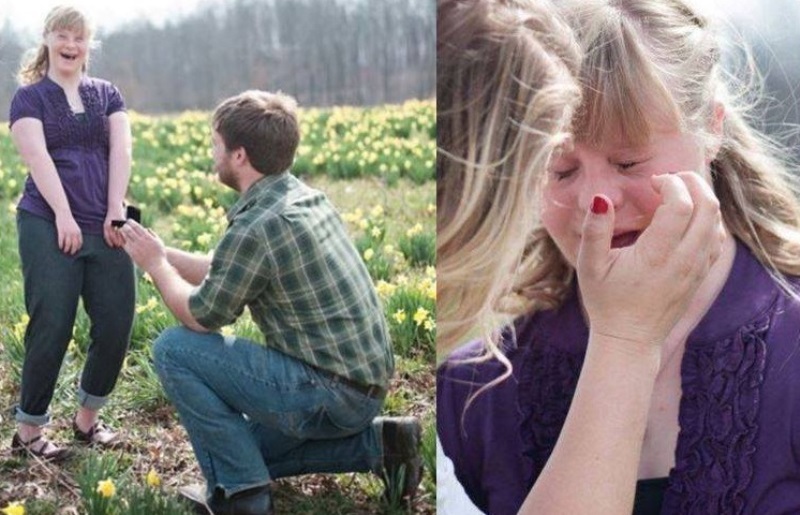 Image source: Facebook
Will Seaton proposed to Ashley and Hannah in a field of flowers in Indiana, which is home to the couple.
"It was the sweetest moment in my whole life watching Hannah be so happy and feeling so special," Ashley said.

"Growing up with Hannah having special needs I've realized that she might not get to experience some of the things that I get to experience and I want her to enjoy those things in her own way as well.

We may not know what the future will hold for Hannah, and I hope that someday she finds a sweet boy, but for now, I am so thankful she got to enjoy that moment that every girl dreams about."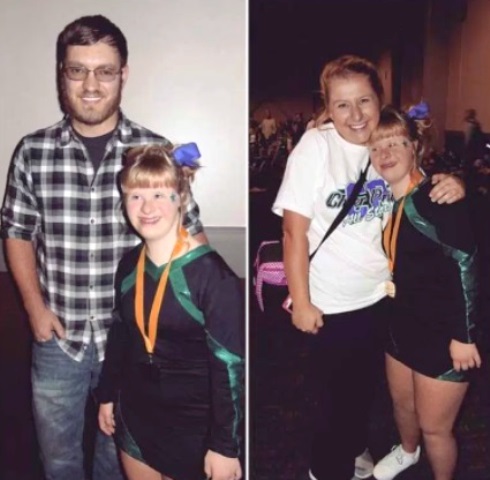 Image source: WGN9
Will and Ashley will be tying the knot in October this year. Ashley told Inside Edition,
"We came up with the term 'best sister. She's more than a bridesmaid but not obviously a bride."
She said,
"The happiness level is infinite. It's not like she's stealing anyone's thunder." 
The cutest part: Hannah will be sharing vows with Will, and they will be dancing their first dance to the song 'Best Friend' by Harry Nilsson.
 "When Hannah was born and they told me I had a sister, I never would've thought that I would've shared my wedding day, my engagement, and my whole life with her, but now, under all the circumstances, I wouldn't have it any other way," Ashley said.
---
Suggested read: Guy proposes to girlfriend with a global scavenger hunt!
---
We at NLT wish the trio a happily-ever-after.
That is all we have on today's post. Did you like what you just read? Let us know in the comment section.
If you have a story that you want us to feature, then do write to us. We are always on the lookout for a good story.
See you again tomorrow!
Featured image source: Facebook/Ashley Schaus
Summary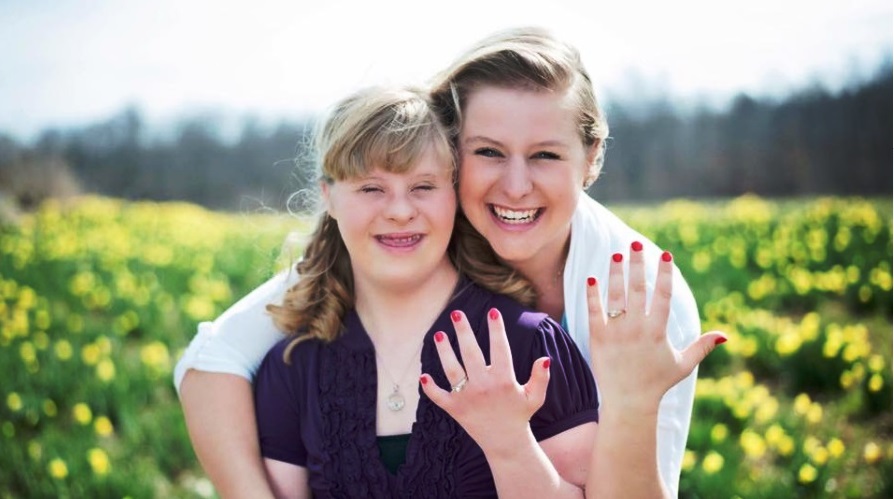 Article Name
Will Seaton Proposes To Girlfriend's Sister To Be His Best Friend Forever
Author
Description
Will Seaton proposed to his girlfriend to marry him, & his girlfriend's sister, who has Down's Syndrome, to be his best friend for life. Here's their story.