Dating your best friend is nothing less than living a miracle. No one in this world can understand us more than our best friend, and falling in love with them gives us a sense of unmatched satisfaction. We know they will always be there to catch us whenever we fall. We don't have to hide anything about our past relationships from them. We can be who we are without getting insecure about ourselves. They are like our skin and know each and every part of us.
If you have started dating your best friend, consider yourself quite fortunate. You have already hit the jackpot by finding your soulmate in your best friend. It can't get better than this! Though, you might end up sabotaging your life and losing both – your lover and your best friend. One bad move and you might end up turning your life upside down. Your best friend is more important to you than anything else and you got to make sure that you don't lose them no matter what.
---
Suggested read: 12 important dos and don'ts of dating your best friend
---
Keep these golden rules in mind when you are crossing the bridge. It might be a little tough in the beginning and you could lose your balance. But that's the thing – it would be worth it. Who told you that something as great as this can be attained just like that? You can't simply sit around and wait for your best friend to take control of the situation. No. Shake off your laziness – either do it the right way or don't do it at all.
1. There's no coming back from this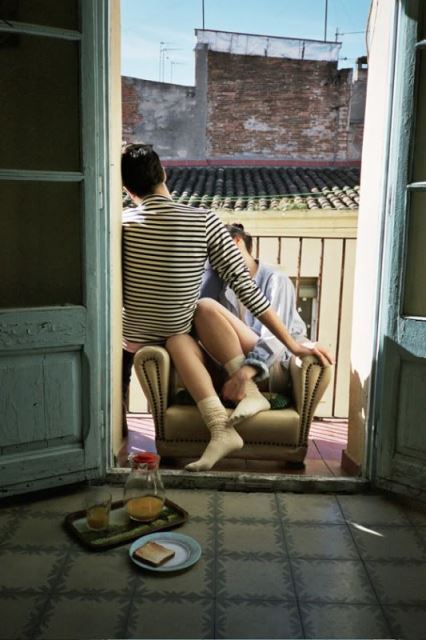 Image source: Pinterest
Before you commence anything, you should understand that it is a one-way road. You can't just turn around and pretend that it didn't happen. You might hurt your best friend in the process. You can even disappoint yourself. You are not picking your favorite burger from a takeout menu here. This is a person we are talking about and that too your best friend. Do it only if you think the two of you are ready.
2. Don't make it complicated
Keep it simple and as minimalistic as possible. Don't make a big deal out of it or complicate things by involving money or sex in between. As hard as it might sound, keep your dating life and your friendship separate from each other. Just do it the same way you keep your professional and personal life separate while dating a co-worker.
Don't think that it's a "friends with benefits" phase and that it will pass at its own pace. Your relationship could have started with sex, but it is high-time you handle it like mature adults. Keep things simple and don't put too many rules. Consider it like regular dating with all the other perks.
3. Set your motives straight
Image source: Flickr
It is of utmost importance to make sure that you don't hurt your best friend in the process. Try to see things from the perception of your friend. If there is one person who can guess how they are feeling right now, then it's you. If you want more than sex, then have a thoughtful conversation with them. Try to meet each other halfway and respect your differences. Don't have the same discussions over and over again. Just let them know how you are feeling and get to know about their intentions as well before taking any big step.
4. Forget about your past relationships
Your best friend knows everything about your past relationship. You would also be aware of all those people they have dated in the past and why it didn't work out. You have been there through thick and thin and they were also there by your side to help you move on after facing a setback in your life without facing any collateral damage. Don't compare it with your past relationships. They are so much better than that. They know you inside out and deserve more. They deserve your honesty. Start your relationship with a fresh perspective. Have a clean slate.
5. Setting unrealistic expectations will kill it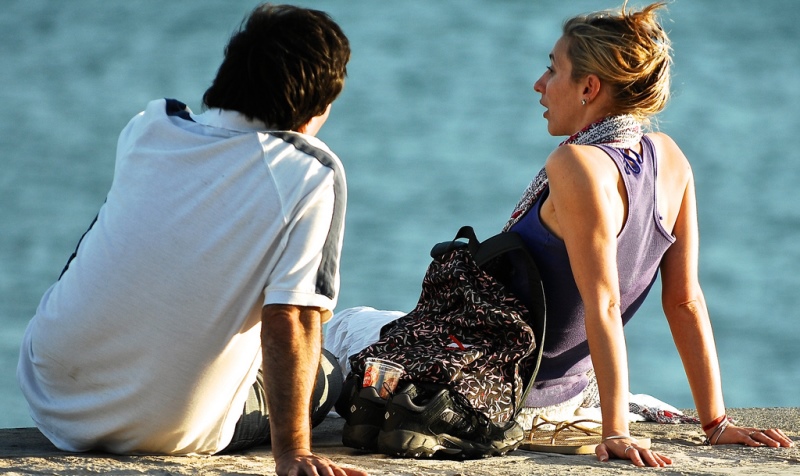 Image source: Google, copyright-free image under Creative Commons License
When you are dating your best friend, you are going to have a lot of expectations from it. You would have already seen all those romcom movies and might compare your relationship with Rachel and Ross (yes, we can't help it!). There is nothing wrong with that (at least their relationship was better than that of Ted and Robin), but you can't expect an overwhelming or larger than life feel about it.
It might happen in the most effortless way without even giving you all those butterflies. Your relationship might have a few dull moments in between. The two of you will face all those typical relationship problems, but it's fine. Try to have a more realistic relationship instead of setting unattainable expectations.
---
Suggested read: 12 things you MUST know if you're considering an open relationship
---
6. Take all the decisions together
Don't take your best friend for granted. Even when you know how they are going to react or what their answer would be, you need to ask them every significant question. Involve them at every step of the way and don't make them believe that they are being left out. This will help you save your relationship, without giving them any chance to regret.
7. Your relationship is more than just food-and-sex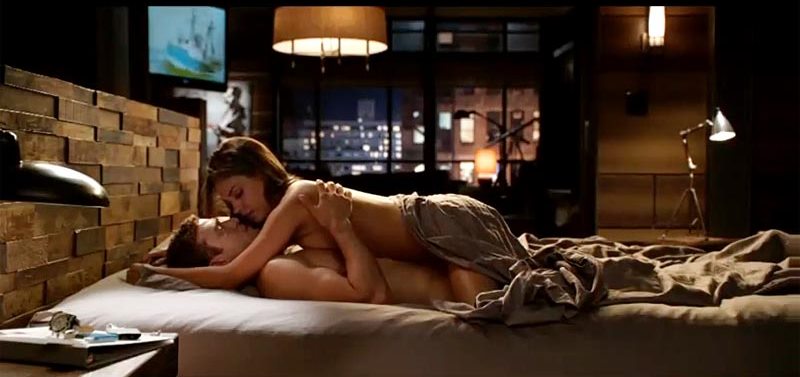 Image source: Youtube
Maybe this is how your relationship could have started, but you don't have to make sex or food the center of your relationship. Yes, you might take hours to decide what kind of café you should visit or how to spice things up in bed, but there is so much more in a relationship that just sex or food. Go out and plan a vacation together. Come up with a movie marathon. Some of these things might sound a little cheesy. But there is no harm in treating your best friend like a lover sometimes.
8. Set ground rules
Dating your best friend has a lot of perks. Since no one in this world can know you better than your best friend, you won't face any trouble communicating with them. Though, this might be a little problematic at times. They know your weaknesses and every single detail about your past. If things don't go well, then your best friend can manipulate and play all those mind games without any trouble. Yes, I know what you are thinking right now!
"My best friend can never do something like this. We are better than this!"
Of course, you are better than this, but it only takes one weak moment to turn things upside down. Sometimes, it can take one bad fight or a complicated misunderstanding to make your best friend your worst enemy. To avoid such a scenario, always come up with some ground rules. Discuss how the two of you are going to react if it won't work out. Talking about a breakup is not an ideal thing to do, but it's better to be safe than sorry.
9. Don't be insecure or overly possessive
Image source: Google, copyright-free image under Creative Commons License
Your best friend can mean the world to you. Now, when you are dating them, they hold the key to your heart as well. You certainly can't imagine them with someone else. They become the most important part of your life, which triggers our possessiveness and insecurities as well.
Without realizing, you might invade their personal space every now and then. Maintain some boundaries and start trusting them. They are not just your best friend anymore; they are also your significant other (as unbelievable as it might sound). Show some respect.
10. Keep it low key
Chances are that your friends and family won't get it. They would give you endless suggestions and you might end up getting influenced by them.
"I always knew the two of you will end up together!"
"Are you sure about it? I don't think it's a good idea."
"Yeah. I dated my best friend once too. I don't know what happened to him after we broke up."
You don't need to hear things like these. This will make you have second thoughts about it. Keep your relationship as low profile as possible in the beginning. Don't give others something to talk about.
---
Suggested read: 10 valid reasons why some of us are afraid to love
---
11. Make sure you don't lose your best friend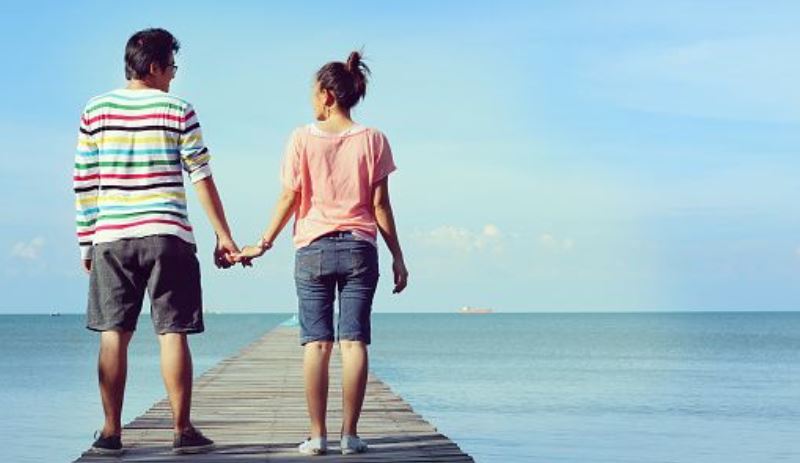 Image source: Pinterest
This is the most crucial rule of dating your best friend. No matter what would happen – you can't lose them. Treat them the way you would have treated your crush. Protect them and make sure that you are giving your whole in your relationship. People are not things. We can't just replace them in a day or two. You must have invested years in your relationship. This would be a risky move, but after setting some ground rules and communicating with your friend regularly, you can make it work.
Yes, we all see people falling for their best friend. Sometimes, it works while most of the times it ends disastrously. You would be scared and vulnerable in the process and there is nothing wrong with it. It is good to be scared at times. It means you have something to lose. Go for it and take a chance on love. You might end up being an exception.
Featured image source: Tumblr
Summary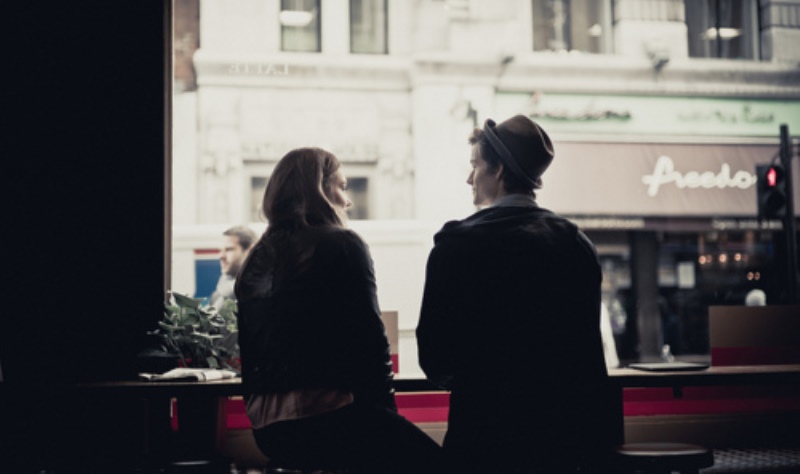 Article Name
11 Rules You MUST Remember When Dating Your Best Friend
Author
Description
Dating your best friend is nothing less than magic! Only if you flick the wand right!